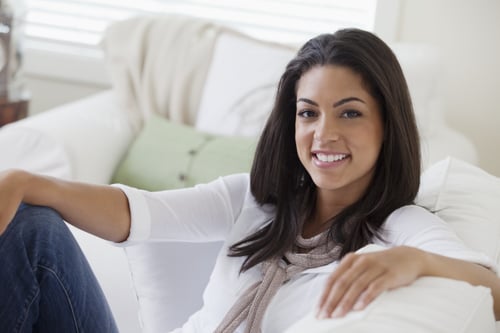 More than ever, women are keeping up-to-date on the latest fitness classes and the newest health habits. But while women are staying on top of the trends, from Zumba to açaí berries, they may be putting some important health information on the back burner — their sexual health.
Staying informed about birth control can help you take control of your body and be an advocate for your health at your next doctor visit. Before you go, test your knowledge on Merck's Let's Go There Facebook page to try to separate birth control facts from fiction. Here's a sneak peek:
Fact or fiction? All birth control methods are the same.
Fiction! Birth control is available in a variety of forms, including daily and nondaily options. Not sure which is best for you? You're not alone. In the Merck-sponsored Let's Go There survey, of 2,000 women ages 20-39, about half (52 percent) of women using hormonal birth control admitted they rarely evaluate how well their current method fits their lifestyle needs. So think about your lifestyle and then talk to your doctor about what they recommend.
Fact or fiction? Your doctor will tell you everything you need to know about your sexual health, including birth control, during your exam.
Fiction! Your doctor will ask certain health questions during your visit, but the only way to ensure that you are getting all of your questions answered is to ask them. Your doctor is there to help and is your most important source for information about health, so don't be afraid to speak up and express any concerns you have.
Merck's Let's Go There Facebook page provides additional fact or fiction questions and offers tips on how to best discuss your birth-control options with your doctor. Visit the Contraception Conversation tab on Facebook.com/letsgothere and get the facts. Share comments on the Facebook wall and tell us how you stay savvy with your health!