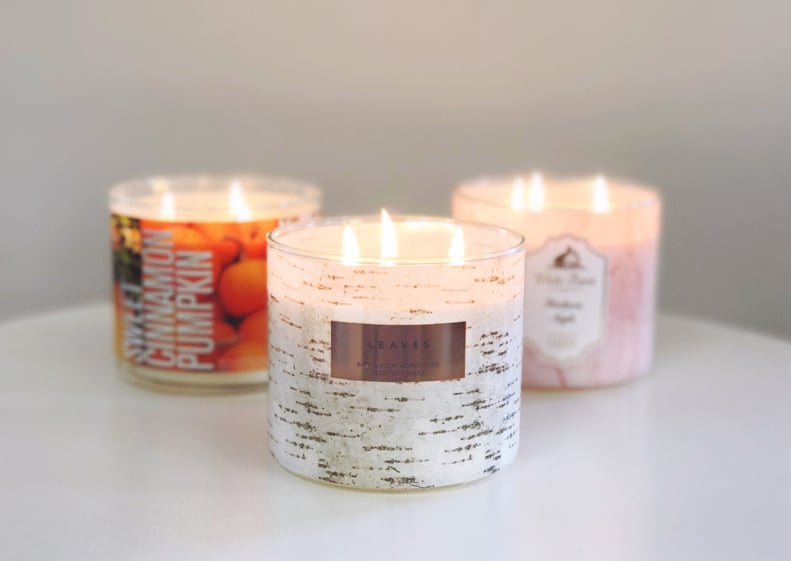 POPSUGAR Photography | Brinton Parker
POPSUGAR Photography | Brinton Parker
Fall is my favorite time of year — not only because I can justify my unending love for horror movies, turtleneck sweaters, apple cider, and pumpkin pie, but because it's time for me to host seasonal candle sniffathons here at POPSUGAR HQ. As soon as I saw that Bath & Body Works had released its slate of autumnal candle scents, I reached out for samples of the brand's top Fall sellers and arranged for sniff-happy editors to give their honest reviews.
Between three of Bath & Body Works's most iconic Fall candles, our editors had a clear favorite. Check out their honest takes about the brand's best seasonal scent before you stock up on candles — you may want to buy a dozen of our number one pick!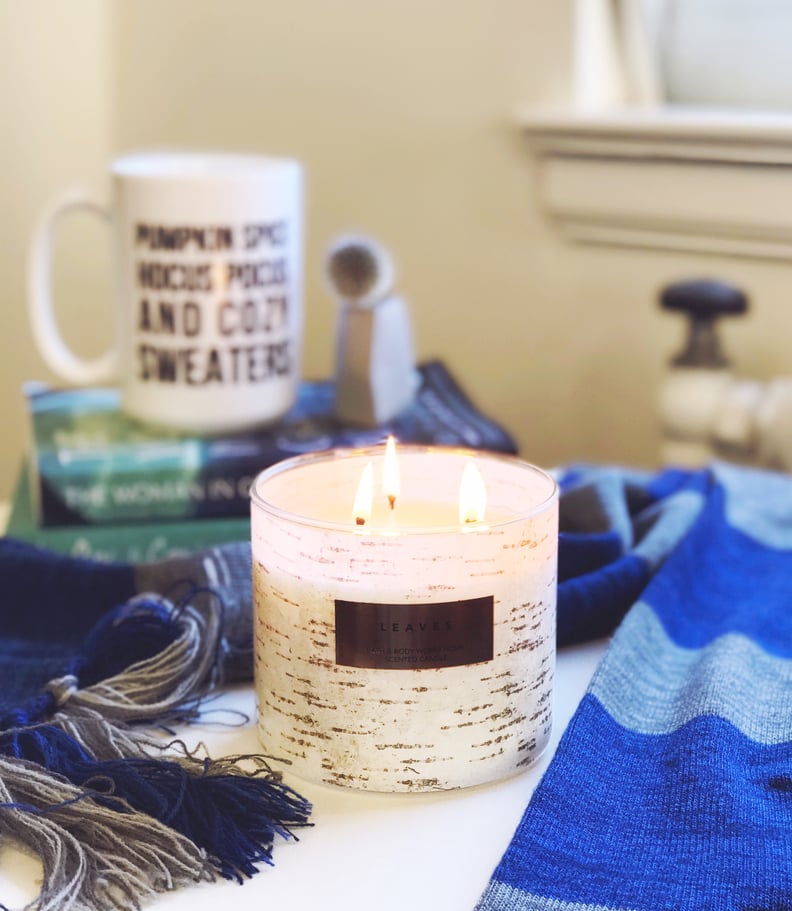 Leaves
Leaves candle ($25) with notes of red apple, golden nectar, and clove spice.
We gave it: ★★★★☆
Editor reviews:
"Kinda in love with this! Not the most 'leaf'-smelling candle, but it reminds me of the holidays and gives a cozy vibe."
"Wasn't sure what to expect, but pleasantly surprised. Different — in a good way! Subtle with a touch of spice."
"I love the candle design. The scent is a little strong, but pretty."
"Nice fragrance — doesn't smell like leaves, though."
"Strong, like a batch of spiced cider."
Heirloom Apple
Heirloom Apple candle ($25) with notes of honeycrisp apple, sugarcane, and apple blossom.
We gave it: ★★☆☆☆
Editor reviews:
"Smells like apple soap."
"Cool packaging, but not for me."
"I feel like this apple scent would be less strong when actually burning."
"Smells like a teen's bedroom."
"Kinda has a synthetic scent, but the packaging is a 10/10."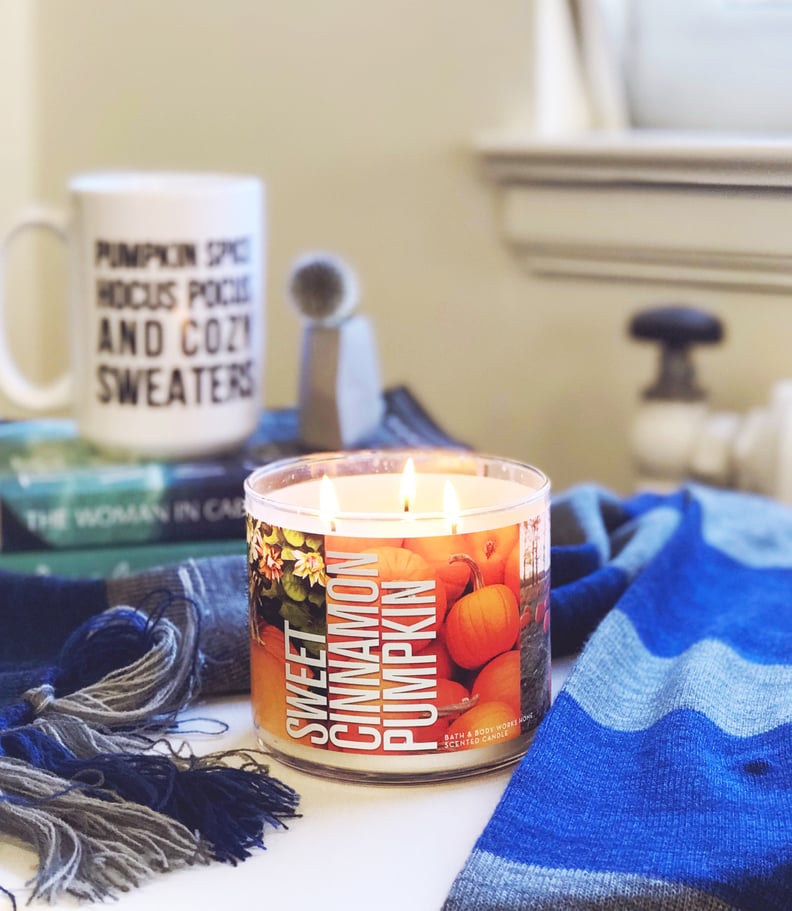 WINNER: Sweet Cinnamon Pumpkin
Sweet Cinnamon Pumpkin candle ($23) with notes of pumpkin, clove, vanilla cream, and brown sugar.
We gave it: ★★★★
Editor reviews:
"I love how this candle blends Thanksgiving AND Christmas smells! A couple of these would last you through the whole holiday season."
"Not into the packaging, but the scent is delicious. Strong enough to carry through your whole apartment."
"Smells like my childhood Winter holiday memories! But only the good ones. The cinnamon element is gorgeous."
"This makes me say, 'Yasss.' Cinnamon + pumpkin = ultimate Fall combo."
"I would buy this. Great for November; just the right amount of cinnamon and pumpkin."