As POPSUGAR editors, we independently select and write about stuff we love and think you'll like too. If you buy a product we have recommended, we may receive affiliate commission, which in turn supports our work.
If there's one thing we POPSUGAR editors can't get enough of in our kitchens, it's a cute mug. You see, we're year-round hot-chocolate drinkers, tea sippers, and coffee-lovers, so filling our cabinets with new mugs every season isn't far-fetched — especially for fall.
With crisp days and fading daylight in our future, we're staying positive by clinging to all things that bring us joy, and our morning and evening beverages never fail us. Whether it be a pumpkin-spice latte, a caffeine-packed espresso, a comforting chai, hot cocoa, or a new drink from Dunkin's fall menu, there are so many pretty and nature-inspired mugs on the market to make your cozy seasonal drinks even better.
This autumn, we're going for neutral and earthy mugs in the burnt-orange, beige, brown, and green family, as well as textured options that include daily mantras and helpful reminders to boost our moods. We've rounded up a list of options that will add a dose of personality (and positive energy) to your drinkware collection. Get ready for cozy couch days and endless refills of your go-to fall beverage with the 10 autumn-ready sippers ahead.
— Additional reporting by Shelcy Joseph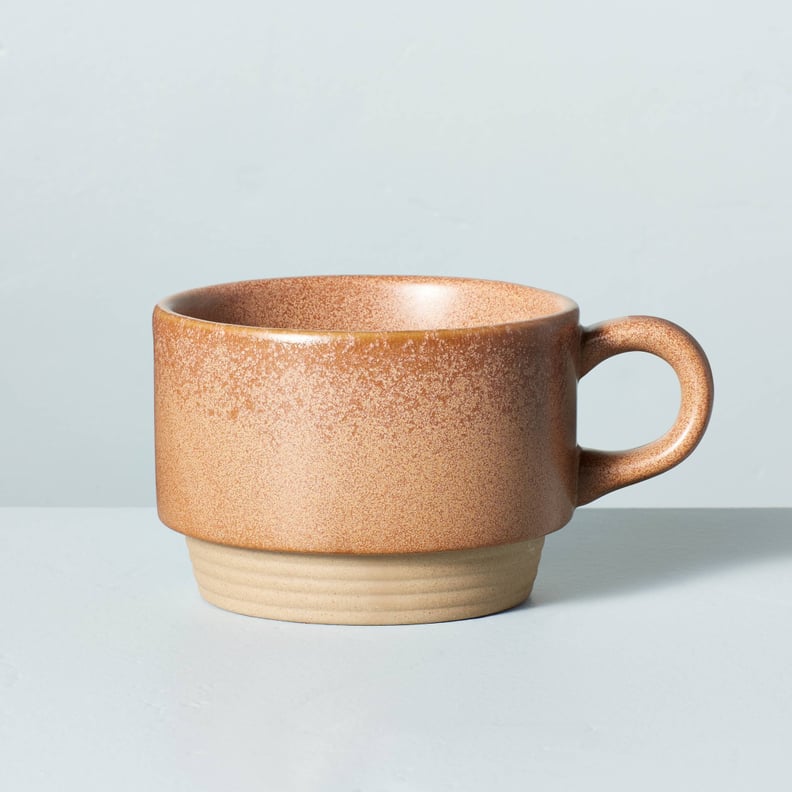 For an Earthy Look: Hearth & Hand Stoneware Mug With Exposed Base
You'll never regret starting your day with this Hearth & Hand Stoneware Mug With Exposed Base ($5). The mug shows off a glazed matte surface and an easy-grip handle for all of your beverages. Its microwave- and dishwasher-safe structure makes it extra easy to use.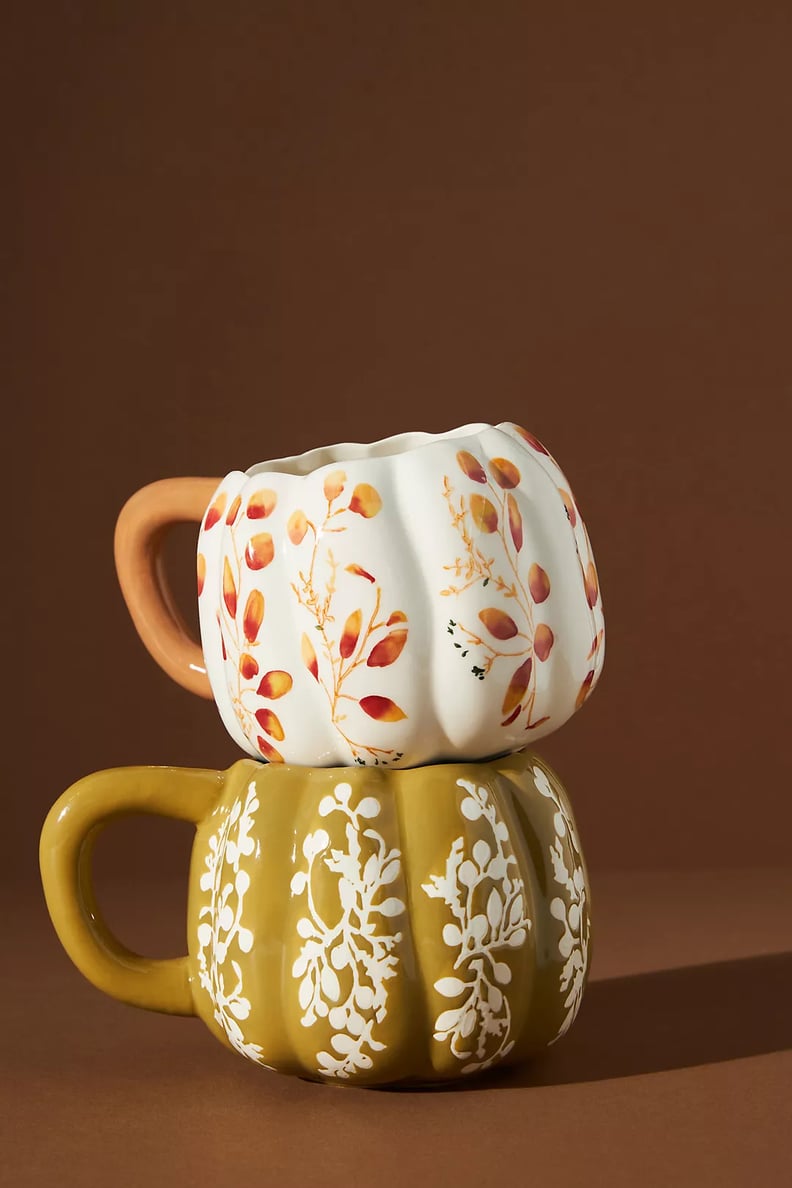 For a Harvest Look: Floral Pumpkin Mug
Evoke the joys of fall with this Floral Pumpkin Mug ($16). The mug features a floral pattern that's hand painted for a unique touch. Dishwasher and microwave safe, this mug is as easy to clean as it is to sip out of. Fill it with your favorite pumpkin-spice coffee to fully embody the autumn season.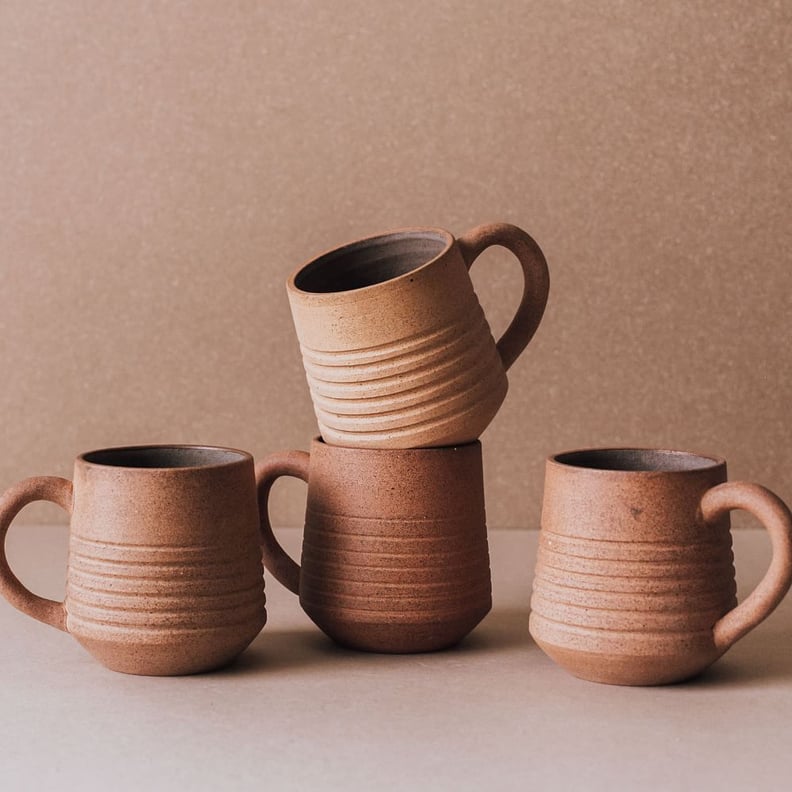 For the Fancy Coffee Drinker: Anillo Handcrafted Ceramic Mug
If you prefer a mug that's natural with a look that lends to fall (without screaming it), this Anillo Handcrafted Ceramic Mug ($42) is a great option. The mug features a raw clay exterior and a textural design that's handcrafted in Mexico. Its glazed interior and microwave-safe design make this mug worth the investment.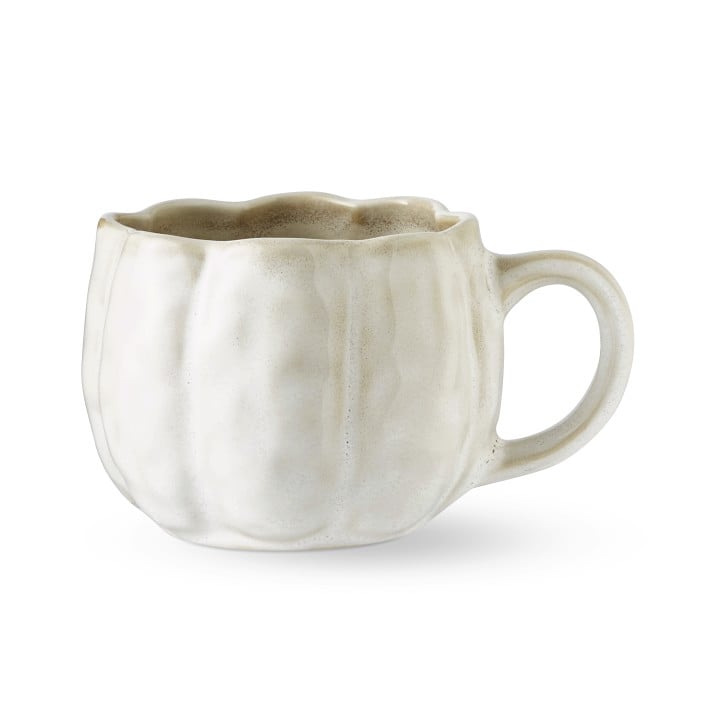 For a Pumpkin Nod: Sculptural Pumpkin Mug
We love the quirkiness of this Sculptural Pumpkin Mug ($17), which mimics the shape of a harvest pumpkin. Your morning coffee routine just got a stylish upgrade with this white glaze mug. It's dishwasher- and microwave-safe, too, and blends in seamlessly with existing kitchenware.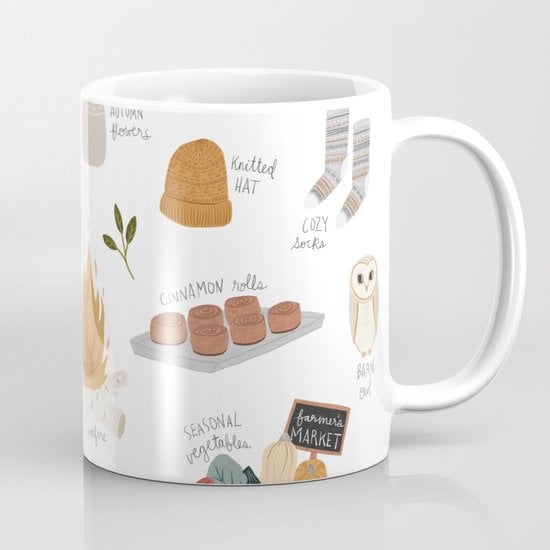 For Welcoming Fall: Hello Autumn Coffee Mug
This Hello Autumn Coffee Mug ($16-$21, originally $19-$25) will have you looking forward to cozy days with a good book and hot chocolate. With the fall-friendly illustrations, it'll surely make for wholesome memories. Pick it up in an 11-ounce or 15-ounce cup based on your preference.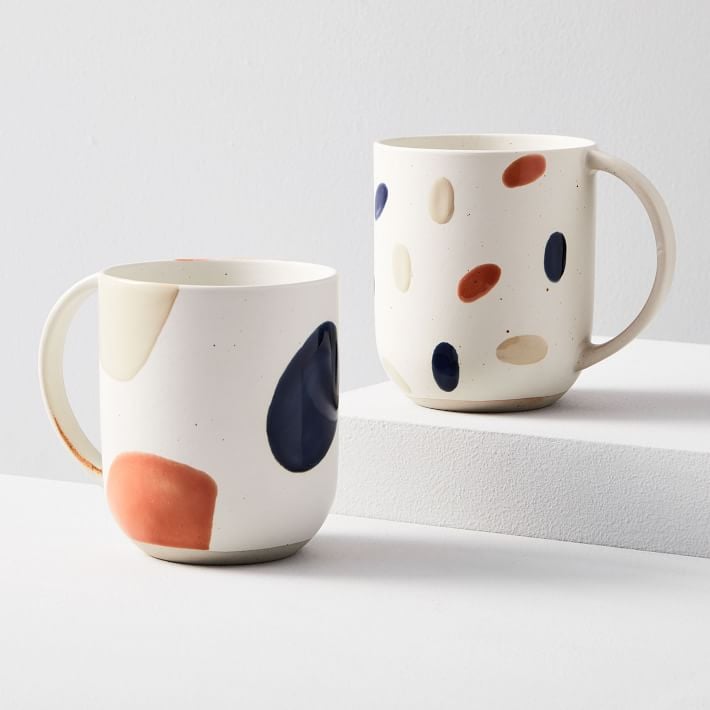 For an Artsy Touch: West Elm Sway Mugs
These Sway Mugs ($47-$94, originally $52-$104) add a touch of playful artsiness that we can get behind. They're perfect for impressing neighbors when you invite them for tea or coffee. The mugs come in sets of four or eight so that you can have the perfect amount for yourself and your company.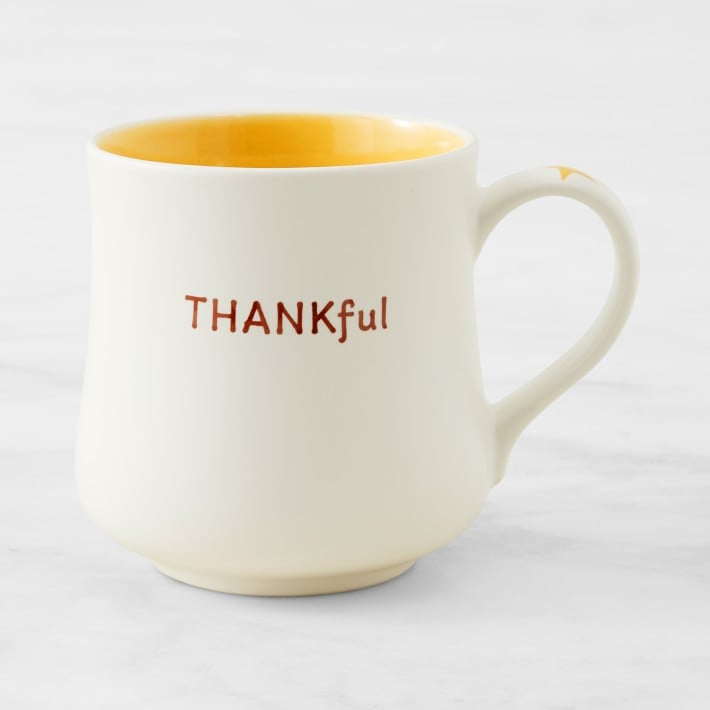 For a Sweet Reminder: Williams-Sonoma Thankful Sentiment Mug
This Williams-Sonoma Thankful Sentiment Mug ($15) is a thoughtful reminder to count your blessings and practice gratitude. With the bright-yellow interior and joyful message, it will cheer you up any day. Its generous size allows for a large pour with 17 ounces of goodness.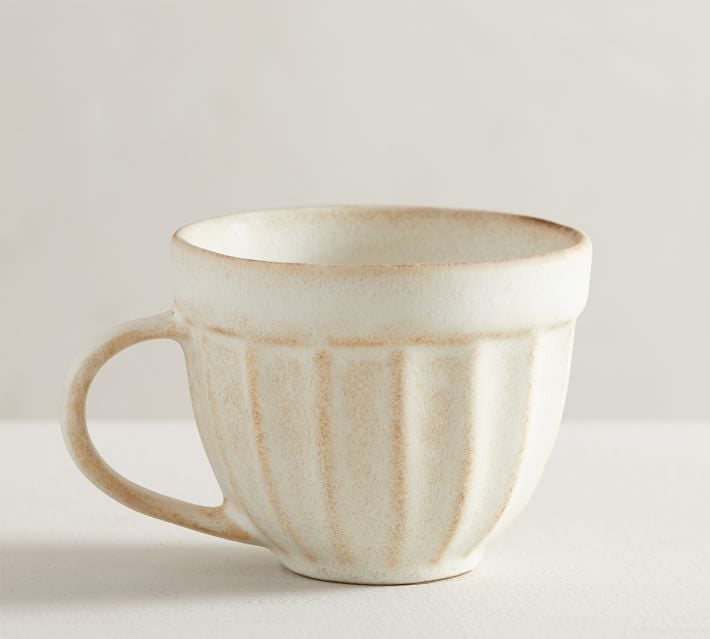 For Rustic Elegance: Mendocino Stoneware Mug
A set of this Mendocino Stoneware Mug ($12-$48) will surely make for an elegant tea party thanks to its rustic ceramic silhouette and artisanal glaze finish. It's crafted in Portugal by expert ceramists, so each mug you get may have a unique look. Pick it up as a single, or snag a set of four.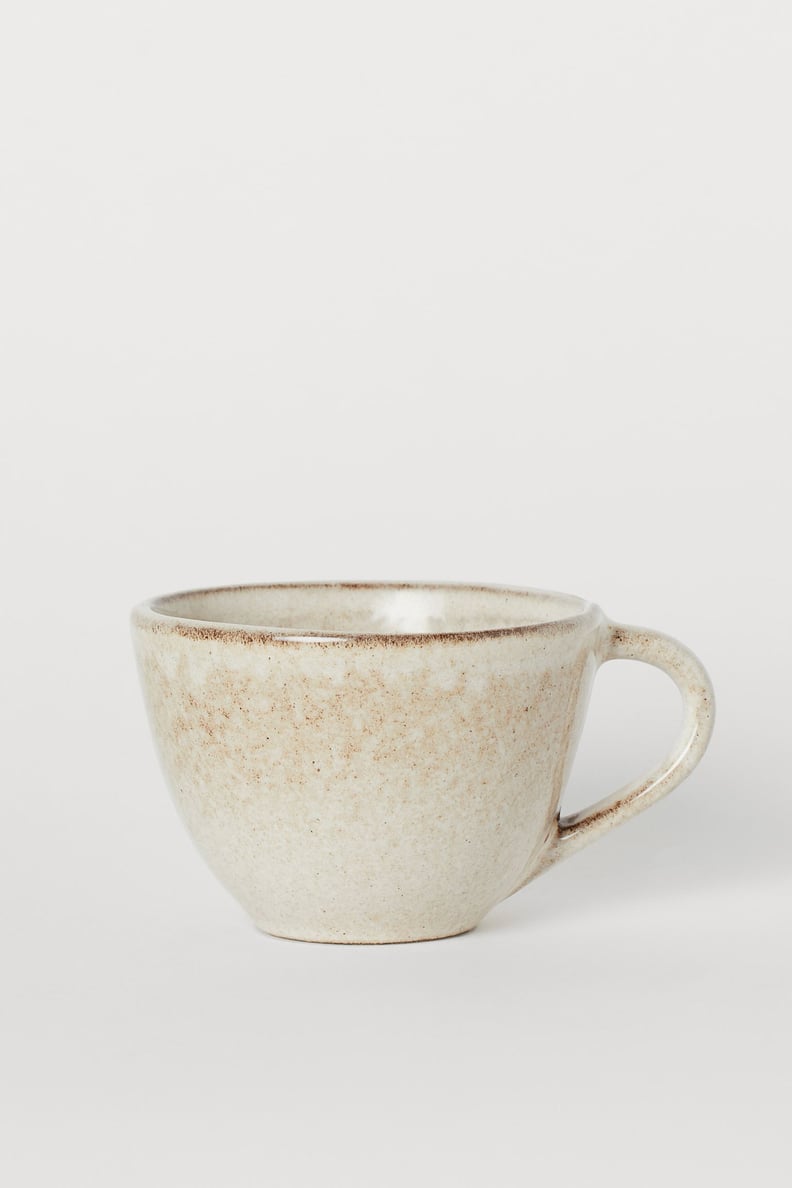 For Minimal Style: H&M Stoneware Mug
This H&M Stoneware Mug ($11) is both minimal and modern, making it an elegant addition to your collection. We adore its glaze finish and neutral color palette. Available in both beige and dark green, this mug's natural look makes it a great fall kitchen accessory.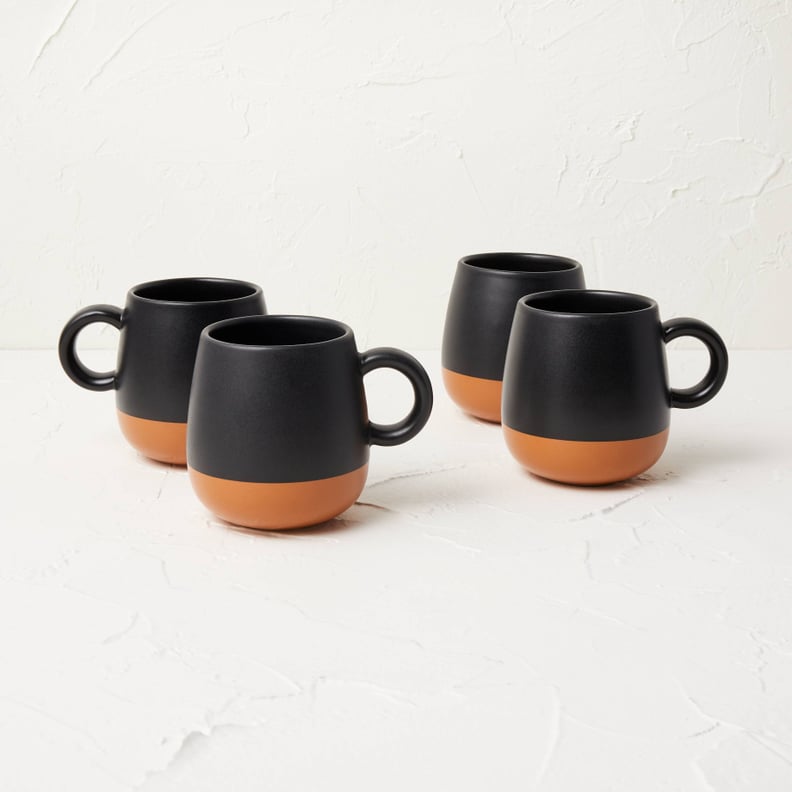 For a Cozy Set: Opalhouse Designed With Jungalow 13oz 4pk Stoneware Mugs Black/Orange