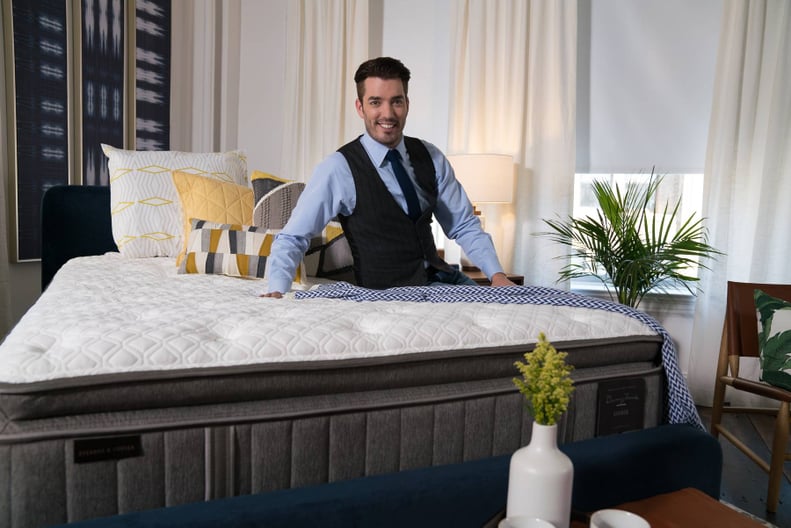 Stearns & Foster
Stearns & Foster
We've all watched countless hours of Property Brothers Jonathan and Drew Scott work with clients like you and me. But when it comes to working with celebrities, Jonathan has some much larger ideas in mind. We spoke to the contractor of the pair about his Redesign Your Retreat campaign with Stearns & Foster and were surprised to learn the star couple whose home he would love to work on; "I think I could probably help out William and Kate," Jonathan shared. "It looks like they need a good family house, something a little more upscale. I feel like I can help those two and give them a real good playroom."
We hope the duke and duchess are in to update the Kensington Palace — Prince George would definitely love an entire room dedicated to his toys and rocking horse!
We're not entirely sure if the royal couple are huge HGTV fans, but there's actually quite a few big names that we weren't expecting to hear about. "It's funny, whenever we attend the Emmys or SAG Awards or whatever, folks from every major TV show come over and are like, 'Oh my God! I'm addicted to the show, I love the show, I'm renovating my own place,'" Jonathan said. "But that's how I met Neil Patrick Harris, who's become a good friend of ours."
And just because the Property Brothers have an insane following doesn't mean they don't get starstruck themselves sometimes. "We've had Russell Crowe stop us when we were doing the Today show, and he said, 'You know, I'm a big fan, love the show.' And then when he left, I remember Drew and I looked at each other, 'Gladiator loves the show!'" Jonathan said.
On the same list as NPH and Russell Crowe, Hillary Clinton and Cher have also expressed their love for the duo. There you have it — no one can resist these two.