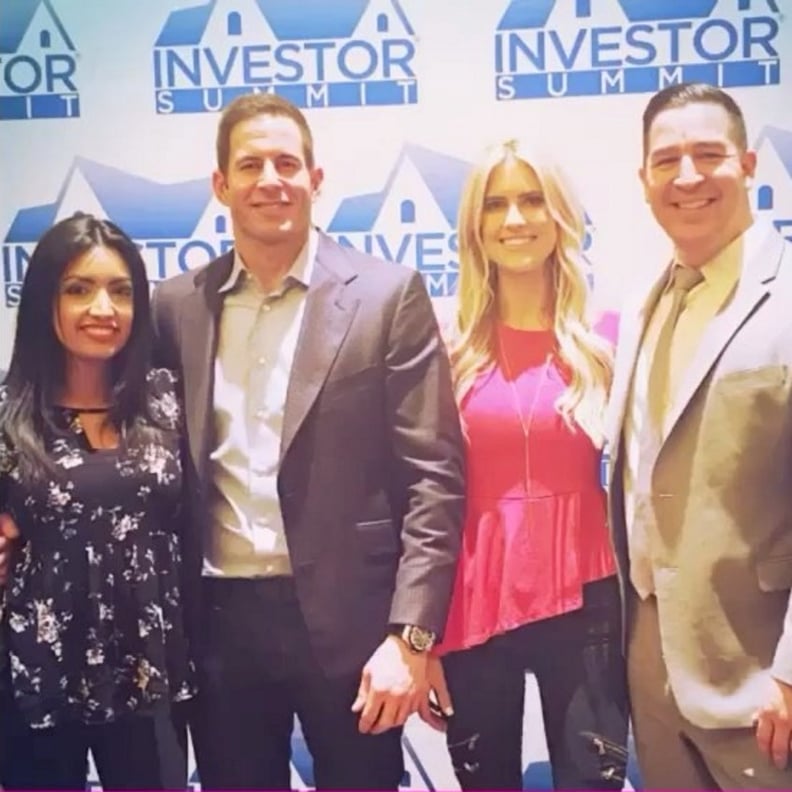 HGTV fans have a new reason to celebrate: Chi-Town Flip. The hotly anticipated new show features Bryan and Maira Segal, a husband and wife duo who had a meteoric rise from being total real estate novices to two of the top home flippers in Chicago. We were so intrigued by the just-debuted pilot that we had to know more about the couple behind the show. Get to know Bryan and Mai ahead.
Bryan used to be a police officer.
These days he's improving Chicago neighborhoods in a slightly different way! Bryan joked, "Rather than kicking in the doors for search warrants, I now enjoy kicking in doors to build new ones and bring the homes back to life!"
They have two adorable children.
Their daughter and son are a fixture on their Instagram account, and we hope we'll get to see more of the sweet duo on Chi-Town Flip.
They're more than husband and wife; they're a team.
This tight-knit couple not only shares a business and a last name, but they also an Instagram account. How sweet is that?
Christina and Tarek El Moussa are the executive producers of Chi-Town Flip.
Bryan and Maira met the El Moussas when they attended their Success Path house flipping school.
When they first met the El Moussas, they had never flipped a single house.
Today, however, the Segals are so successful at flipping houses that Bryan joined the El Moussas on stage as a speaker at the Vegas Investor Summit!
The Segals and El Moussas are real-life friends.
When Tarek and Christina announced their involvement with Chi-Town Flip on Instagram, both were sure to highlight that they were not only business associates with the Segals but "great friends" whom they were proud of.
They can make even small spaces feel bright and beautiful.
Bryan and Mai have quickly picked up all the best design tips; case in point, instead of adding a full dormer to revive this small attic, they explain that they added a cost-effective skylight for all the bang and half the buck.
They're not afraid of trendy design.
Browse through any of their homes, and you'll see that the Segals know how to achieve the perfect balance of classic and trendy in their home renos; for example, these playful floors are nothing short of eye catching, and while they might not be on trend forever, Bryan doesn't shy away from installing (and admiring) them today.