5 Common Design Mistakes to Stop Making This Fall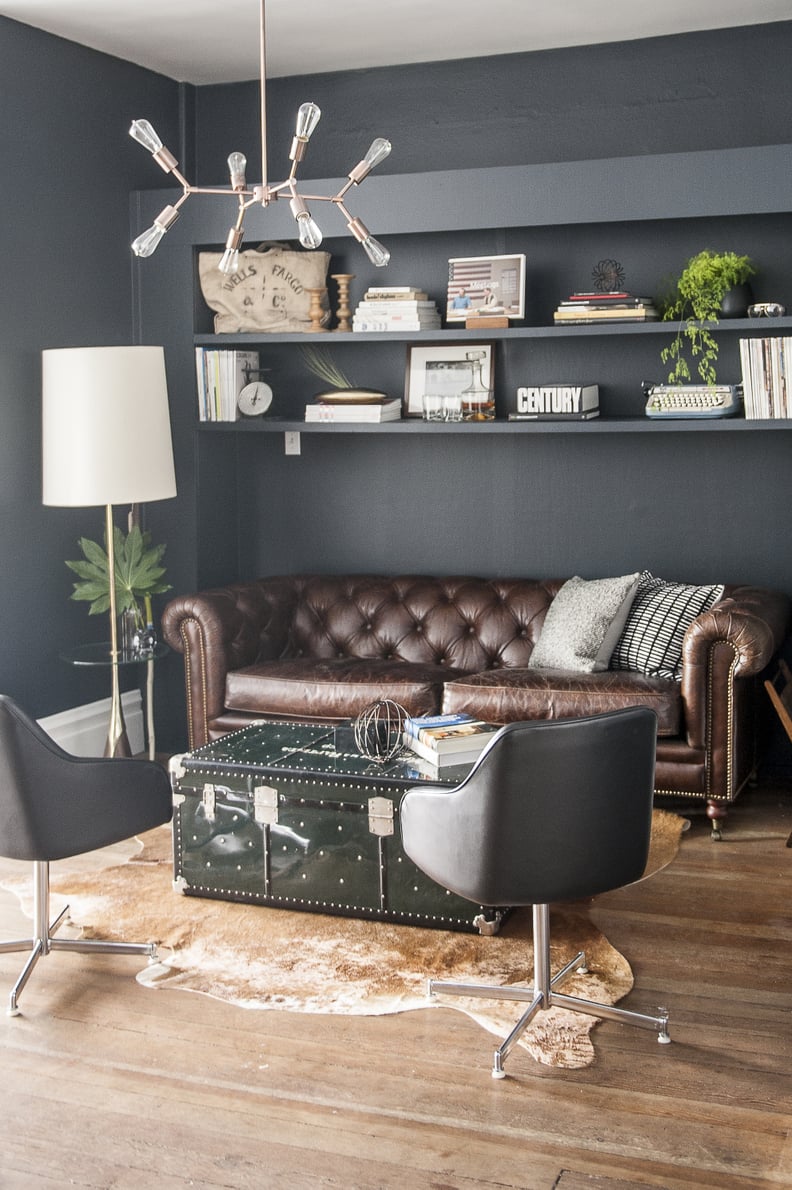 Julia Sperling
Julia Sperling
Decorating a home can be challenging. You want it to look great, so you try to follow the design rules — or at least what you think are the rules – only to end up with a lackluster space and the realization that you were way off. We've taken some of the guesswork out of decorating by teaming up with online design platform Decorist to debunk five big myths. Ahead, Decorist Design Director Jessica McCarthy explains why these commonly held design ideas are wrong, and explains the truth behind them.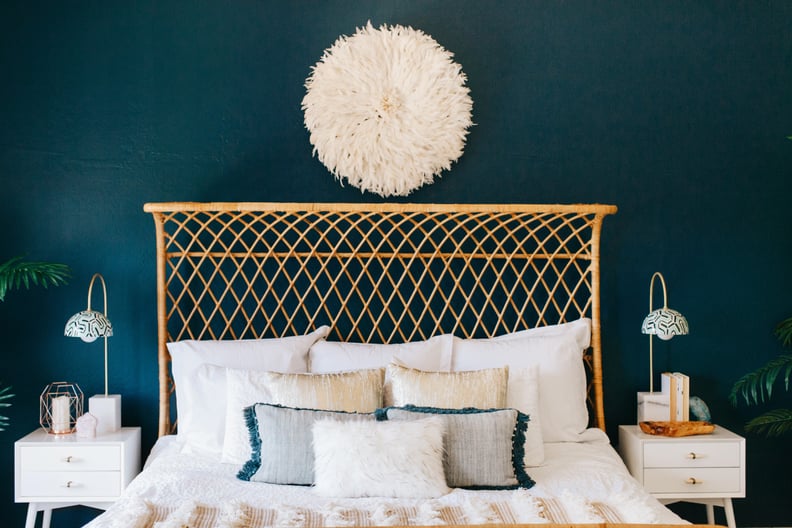 Myth: Dark Paint Makes a Room Look Smaller
Reality: "Paint colors are a great way to alter the perception of a room's size as well as creating different moods and perspectives. Contrary to popular belief, painting a space a dark hue can actually make the walls recede, almost making the walls feel they are falling away from you. It can make the walls appear to be further back than they actually are."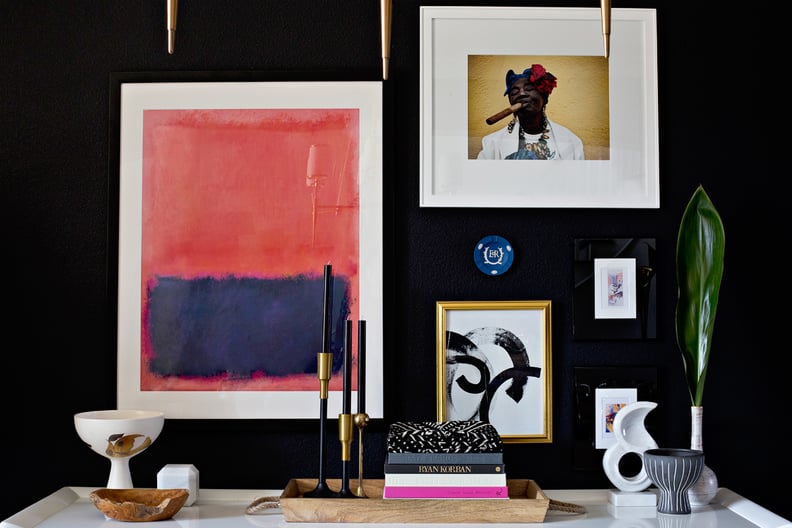 Myth: The Gallery Wall Is Dead
Reality: "I believe the gallery wall will never be dead as long as we continue to find ways to reinvent it. I love to incorporate mirrors and objects into the mix — it keeps a gallery wall feeling fresh also more personal. I also suggest considering scale. Nothing is more chic than a floor-to-ceiling gallery wall. It can have such dramatic effect."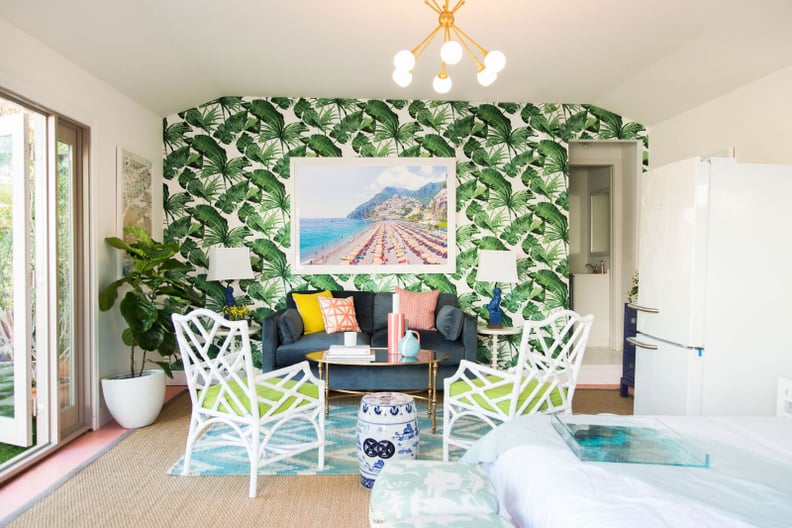 Myth: When Mixing Patterns, You Can't Mix Those of the Same Scale
Reality: "When pattern mixing, color is more important than scale. Follow the 60/30/10 rule; use 60 percent of your favorite pattern, 30 of a second pattern, and 10 as a final accent. Scale of the pattern will not matter if you stick with the same color scheme for all patterns used."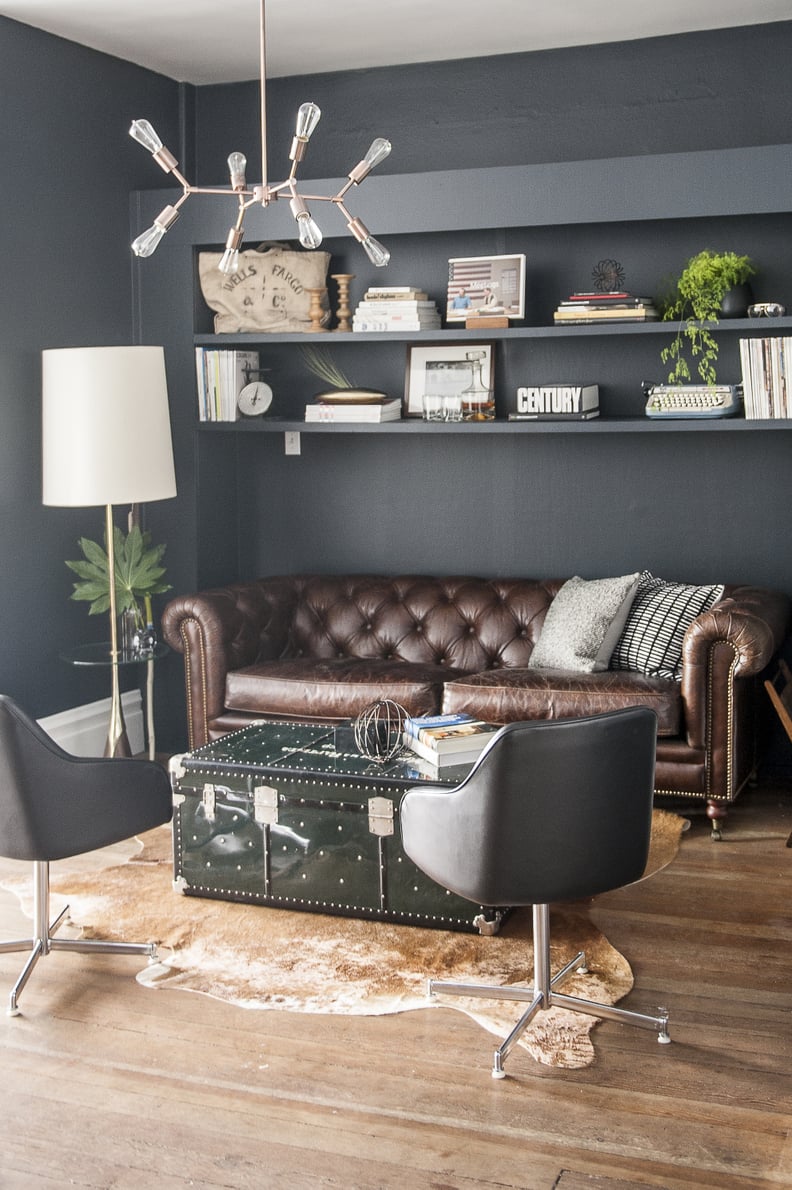 Myth: Less Furniture Makes a Room Look Bigger
Reality: "It is less about the amount of furniture in a space and more about the way the furniture is laid out. If you pull the furniture away from the wall, no matter the amount of furniture you have it will create an illusion of spaciousness."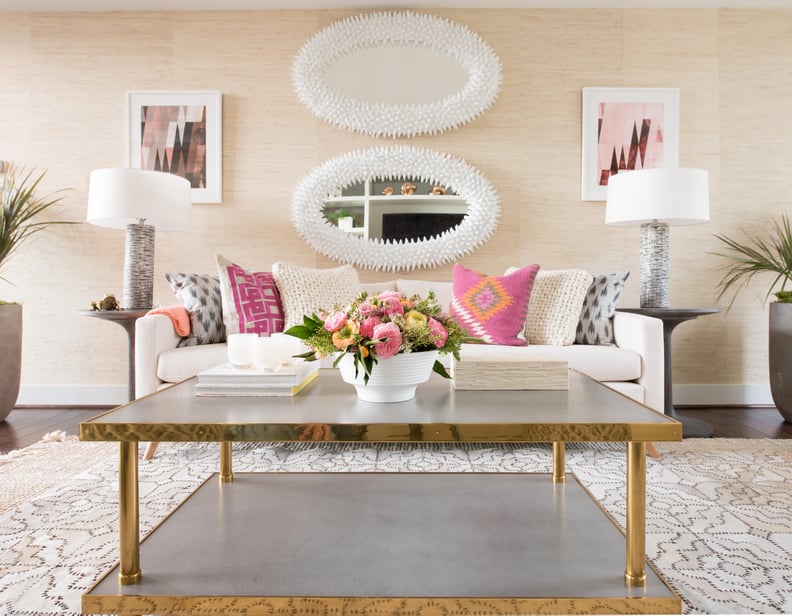 Myth: Symmetry Is Boring
Reality: "Symmetry is not boring if the individual items used in the design are interesting and unique. Symmetry can actually be a beautiful thing because it works with every design style and is often necessary when creating balance and harmony within a space. Placing furniture pieces symmetrically allows for you to be more bold with the individual pieces you are working with."