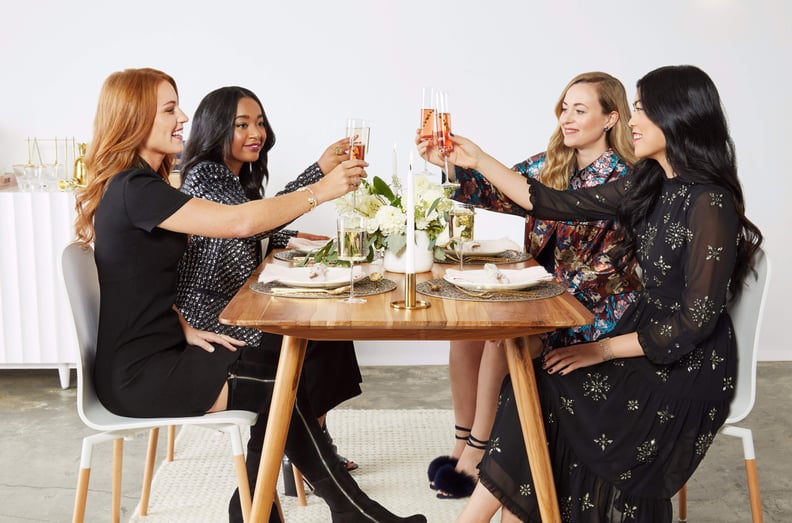 POPSUGAR Photography | Diggy Lloyd
POPSUGAR Photography | Diggy Lloyd
Sparkling sequins and modern metallic accents are perfect decorative complements to the celebratory spirit of the holiday season. After all, what festive tablescape wouldn't benefit from a few trendy, twinkling touches? From adding glimmering placemats to your cocktail station to incorporating golden glasses, add a dash of panache to your decor this year by leaning into glitter. Read on to discover simple tips for sprucing up your space this season with chic, gilded accents.
01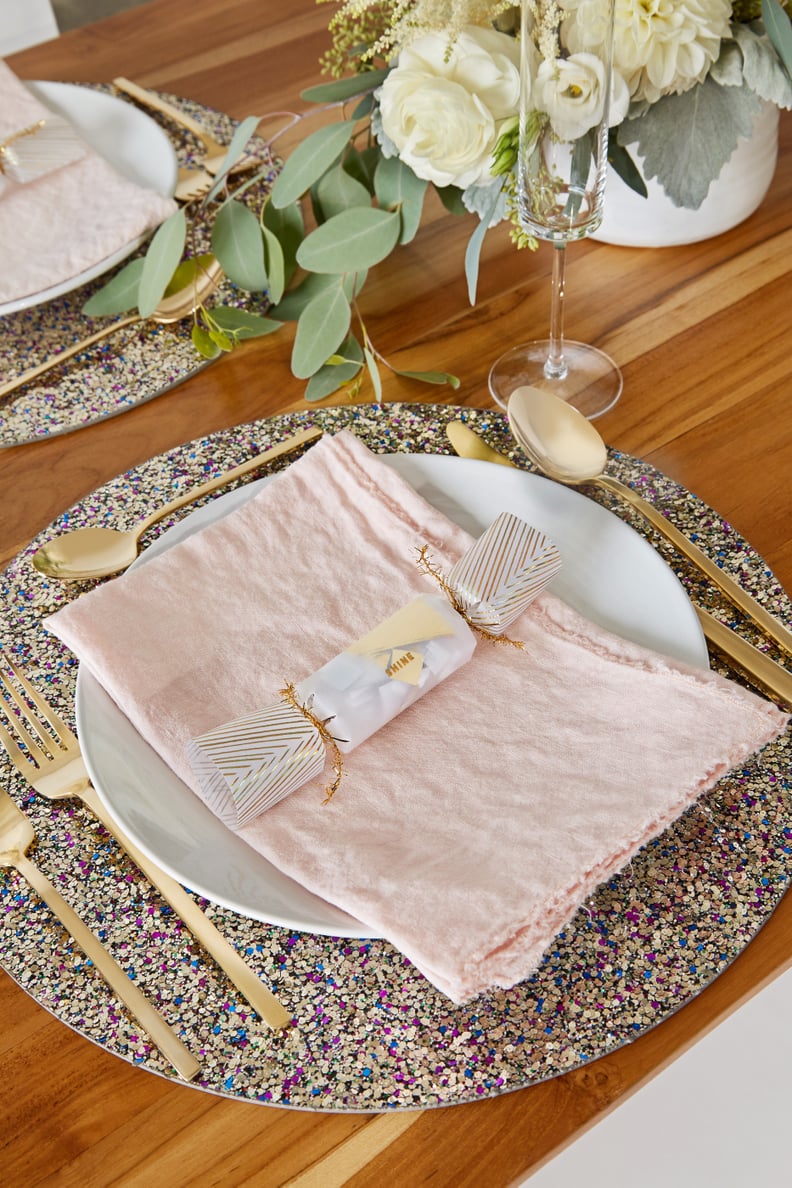 Make a Statement With Sparkling Placemats
Set the stage for a merry and bright seasonal soiree by including eye-catching metallic accents at each seat. A set of sparkling placemats, like the Kim Seybert multicolored sequin placemats, which are available in the Must Have x Neiman Marcus box, will give your party an extra splash of holiday fun. Polish off the look with gold cutlery, pretty party poppers, and millennial pink napkins!
02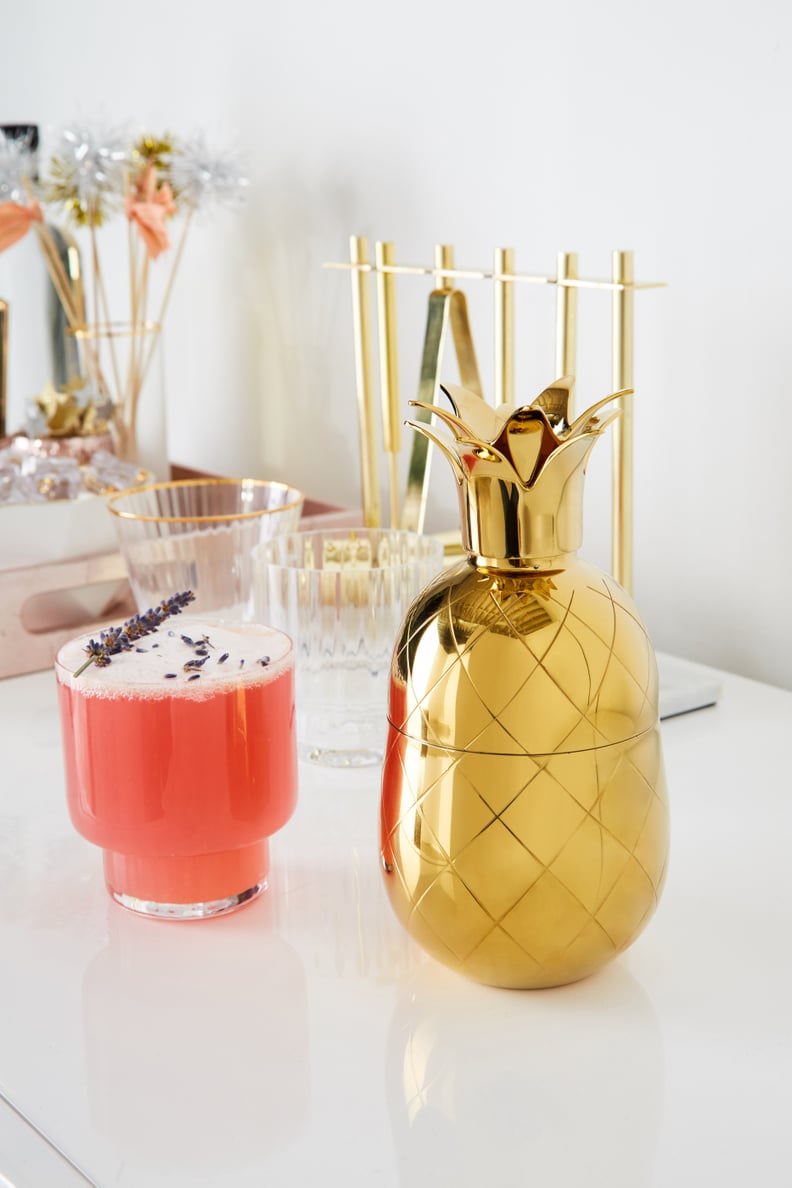 Create a Chic, Shimmering Cocktail Station
Whether you plan to pop the bubbly or serve up classic cosmopolitans, arranging a refined, self-serve bar is an excellent way to enliven the party. Offer guests drink glasses adorned with silver pom-pom stirrers, add an array of golden bartending tools to the set for easy access, and place a statement cocktail shaker, like the W&P Pineapple Cocktail Shaker from the Must Have x Neiman Marcus box, front and center to facilitate mixology experimentation. The cocktail shaker is available in both silver and gold. Place the whole display on a sparkling mat for beautiful Instagram snaps that will score all of the "likes."
03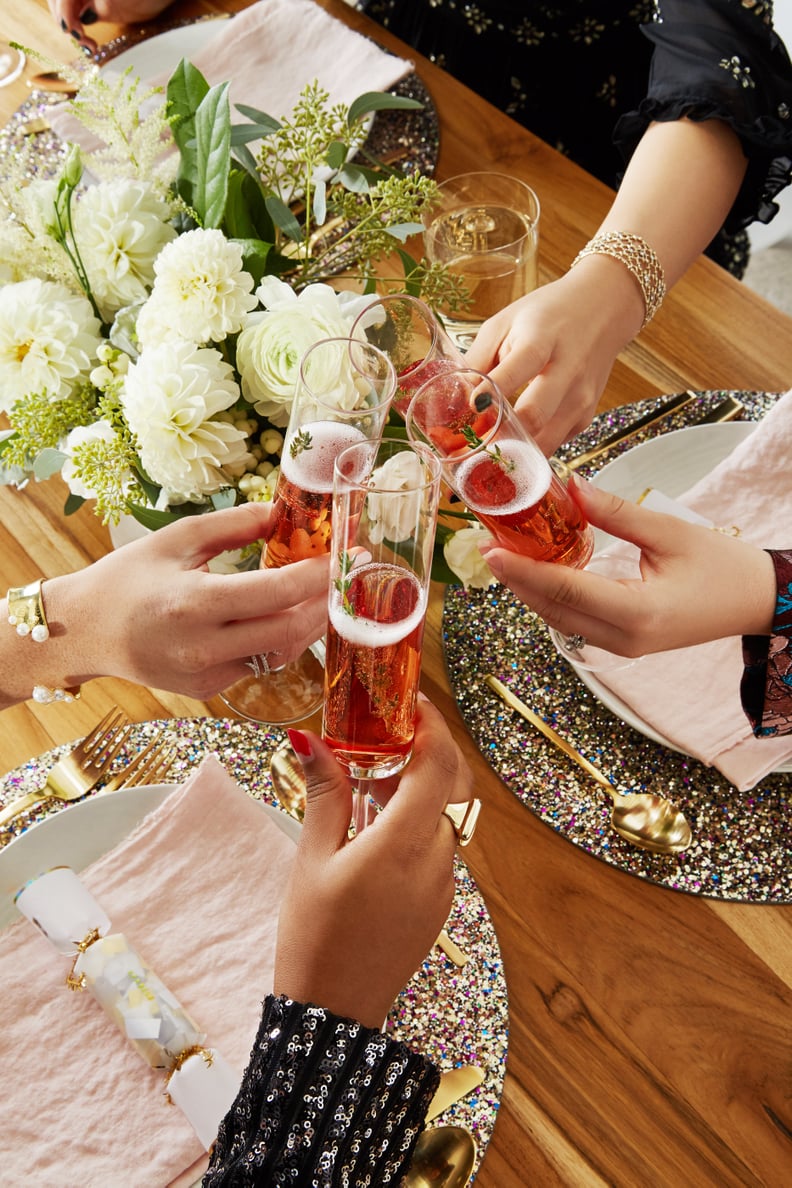 Suggest a "Haute Hardware" Dress Code
Encourage guests to break out their boldest metallic jewelry for a truly themed party. The holiday season is a great excuse for sporting those statement accessories rarely worn otherwise, and there's no better time for displaying favorite gems — real or costume.
04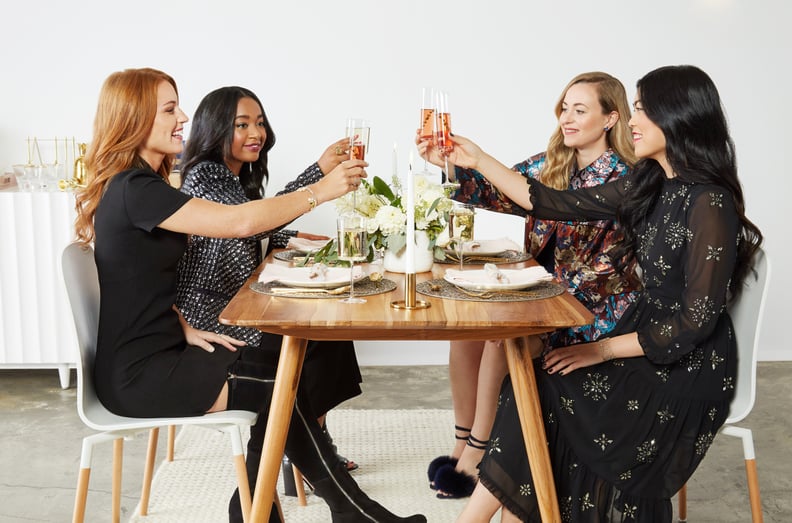 Complete the Look With Brilliant Finishing Flourishes
Spread the metallic theme throughout your entire celebration with understated burnished accents. A set of gold and white candlesticks add a midcentury-modern vibe, while aromatic plants make for a fragrant centerpiece.