10 RHOBH Decorating Tips We Learned From Dorit Kemsley's House Tour
Newcomer Dorit Kemsley definitely mixed things up this season on Bravo's Real Housewives of Beverly Hills, to say the least. Between her one-of-a-kind accent, her bold fashion statements, and her ability to face off with some of the original cast members, she was the perfect addition for the beloved franchise.
And while we know that she shares her home with husband PK, her two young children, and Boy George (yes, really), we were curious to know more about the interior of this space that J.Lo also once called home. Read on to find out the top 10 things we learned after watching Dorit's over-the-top house tour.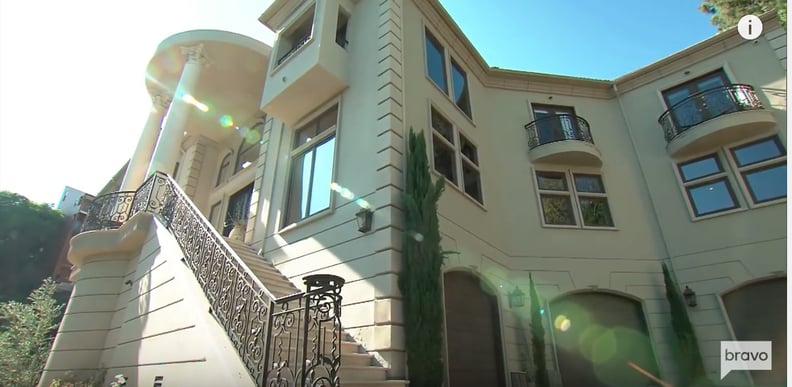 1. The House Exterior Is Massive
It should come as no surprise that the outside of Dorit's home, where the tour starts, is completely jaw-dropping. From the bold window statements all the way to the dramatically impressive staircase, this home definitely suits this posh Beverly Hills housewife.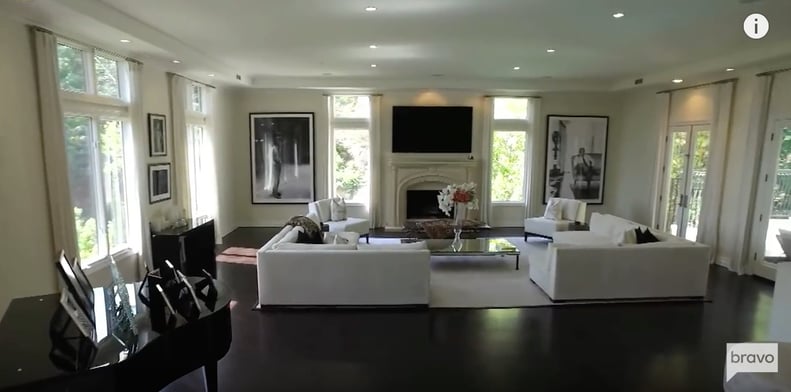 2. Her Great Room Is SO Airy
We are then introduced to Dorit's great room, which her and PK affectionately refer to as the "love buggle." Between the open layout, the lighter color scheme, and the overflow of gorgeous natural sunlight, this room is clearly a standout.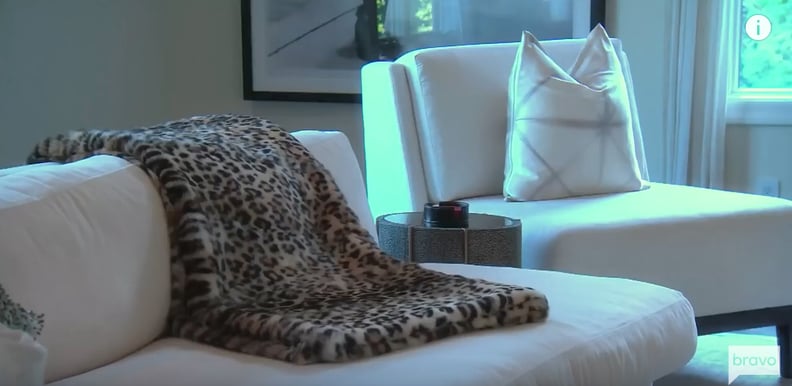 3. She Loves Leopard Print
A closer look inside Dorit's great room also reveals her love for leopard print, as evidenced by this cozy-as-can-be blanket. Pairing neutral upholstery with more daring prints is one of Dorit's design choices that we can definitely get behind.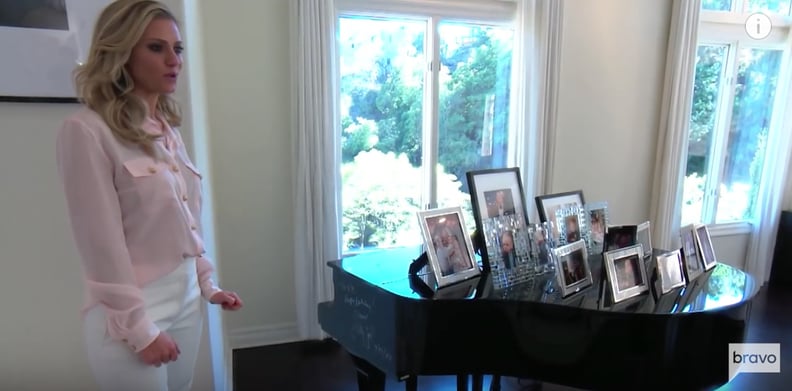 4. Her Piano Was a Gift From Billy Joel
Dorit also casually mentions that the piano in her great room was PK's 40th birthday gift from none other than Billy Joel. The famous musician sang at PK's party and then gifted the piano to him once the night came to a close. And with tons of gorgeous family photos now displayed on top, the piano is still obviously a treasure.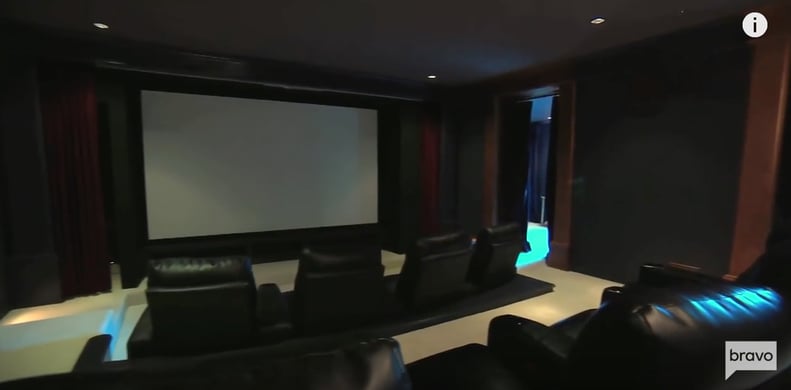 5. Her Home Theater Is Next Level
We don't know where to start with this impressive home theater. Not only is the screen huge but the chairs are super plush and spacious (and we suspect that they recline as well). Also, the back end of the theater is lined with gorgeous red velvet banquettes, which Dorit says help to add that special "je ne sais quoi" to the space.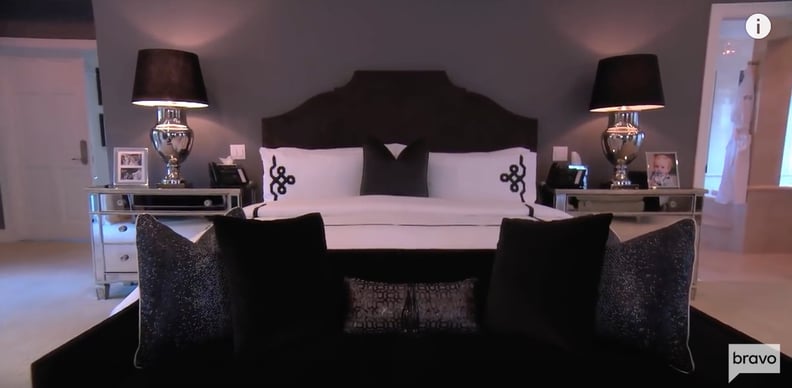 6. Her Master Bedroom Is Her Sanctuary
We then get a little peak inside the chic master bedroom that Dorit dubs her "sanctuary." The space is large, modern, and perfectly styled head-to-toe. Dorit's office space can also be found inside. Between the hustle and bustle of daily life, she says, it is nice to retire to a space that is quiet for both work and rest.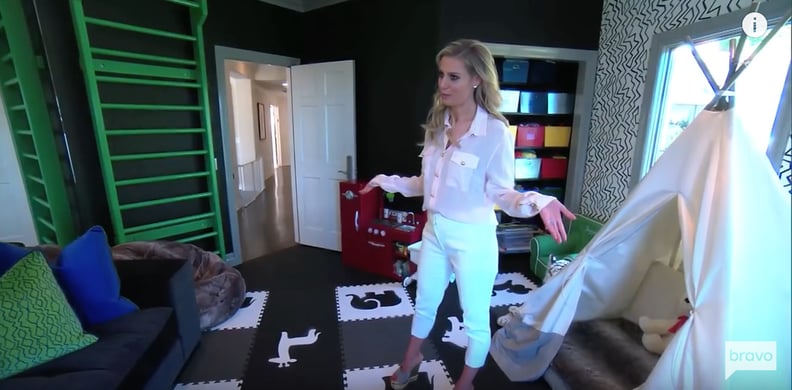 7. She Designed the Playroom From Scratch
After leaving the master bedroom, Dorit introduces us to this spunky playroom, completely equipped with every toy and game you can imagine. She says the room is "a little bit of chaos, a little bit of color," much like their life. We especially love that tepee and the bright green bookcase for an additional unique and kid-friendly touch!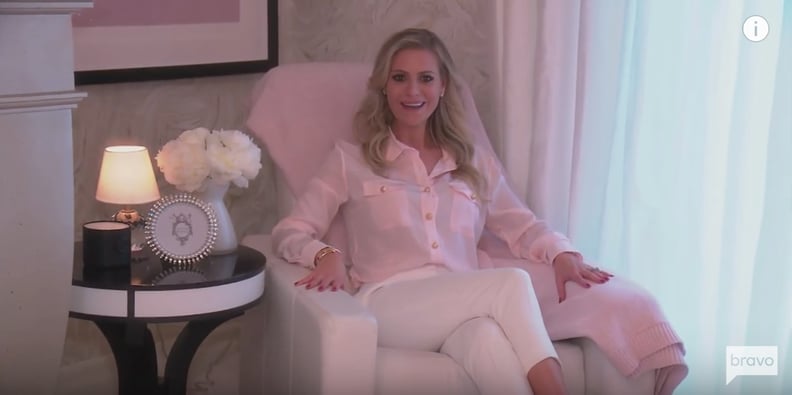 8. She Has the Chicest Nursing Chair Ever
Dorit then takes us to the ultragirlie bedroom of her young daughter, Phoenix. The room is covered in splashes of pink and white with black and silver accents, but what stops Dorit in her tracks is this luxe nursing chair. She giddily says, "a nice nursing chair is soo key!"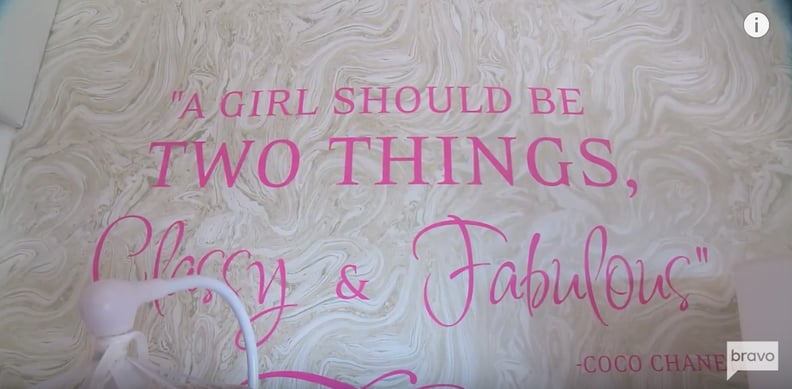 9. She Loves Wall Quotes
Phoenix's room also features a pink wall quote from Coco Chanel that we all know and love. Dorit explains that she wanted her daughter's room to have a feminine/cool vibe, and this particular quote totally supports that design theme.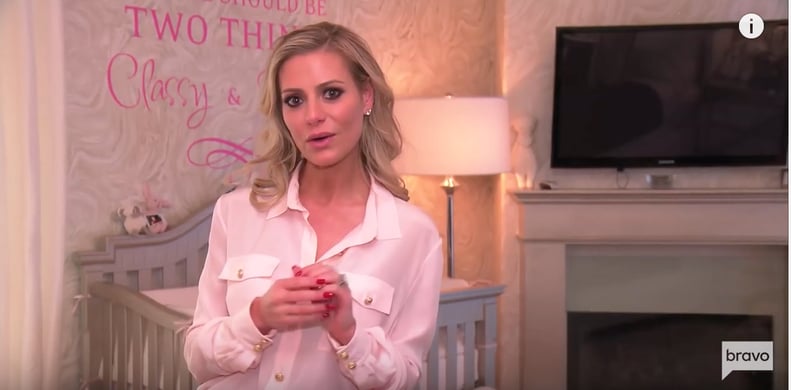 10. She Recycled Her Crib!
And last but not least, we end on one surprising detail: the crib in Phoenix's bedroom first belonged to Dorit's older son Jagger! With the excess spending we are used to seeing from some of the other housewives, it comes as a welcome surprise to know that Dorit simply chose to repaint this crib and recycle it responsibly!