The 7 Home Items Our Editors Can't Live Without This Month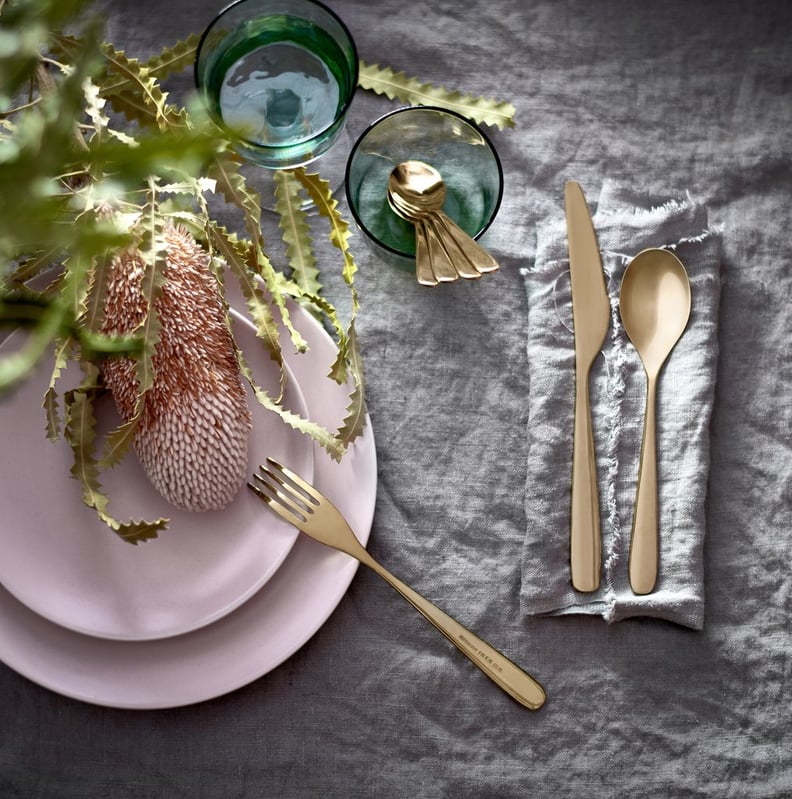 Every editorial product is independently selected by our editors. If you buy something through our links, we may earn commission.
August is all about savoring Summer and preparing to gracefully transition to Fall. With that in mind, we rounded up decor pieces that will help you make the most of the last full month of Summer, yet will also serve you come September. From golden-hued bedding that burns as hot as the August sun yet will feel cozy in Fall to tabletop pieces sure to delight now and for many seasons to come, we've gathered the versatile pieces our editors are coveting right now. Check them out ahead.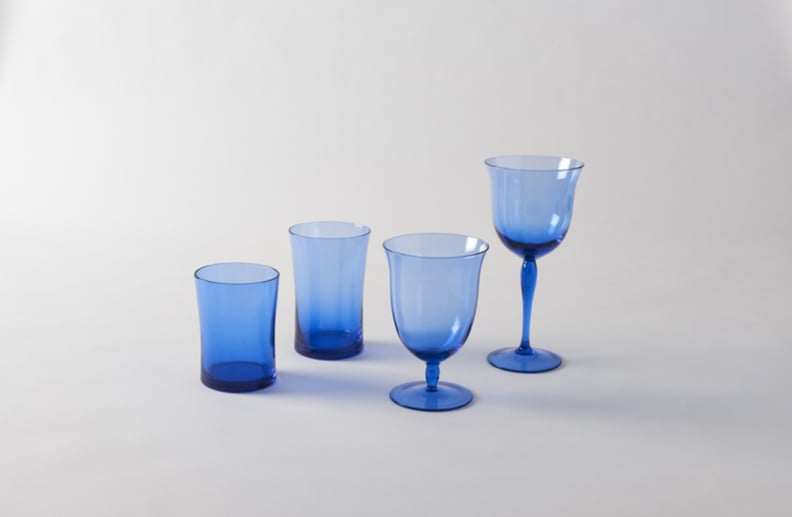 Elegant Glassware
"Summertime is all about being outdoors, and — if we're being frank — one of the best parts of being outdoors is al fresco drinking. When we saw the Billy Cotton Blue Glassware ($15-$20), the collection just screamed to be filled with a crisp white wine or freshly squeezed lemonade and enjoyed out on a patio. Cue the sunset and you're living out our full Summer fantasy. And when the days get shorter and colder, bring these elegant glasses inside and admire how they pop on even a simple tablescape." — Maggie Winterfeldt, editor, Home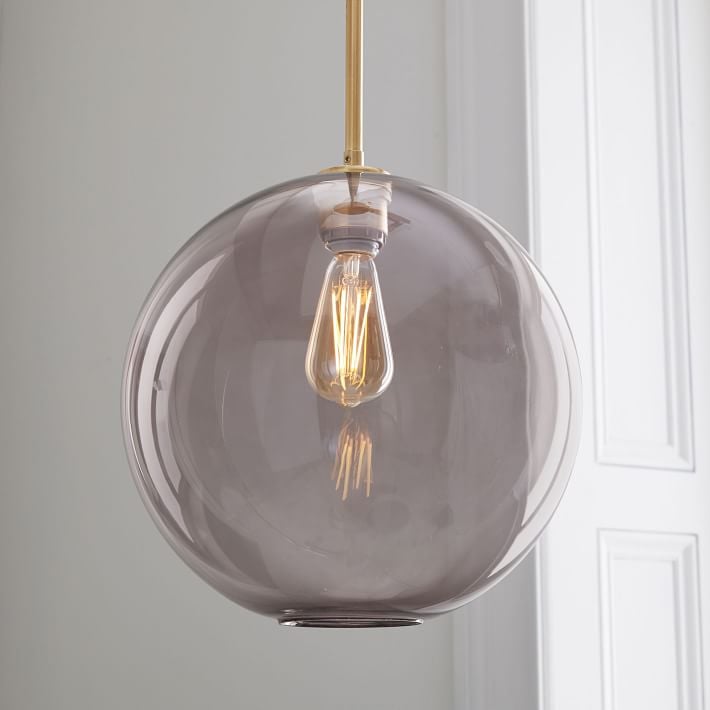 Smoked Glass Pendant
"Globe-shaped pendants are nothing new, but the addition of smoked glass gives these lights a sultry, '70s vibe that feels much more edgy. West Elm's Sculptural Glass Globe Pendant in smoke ($129) offers modern glitz at an unbeatable price." — Angela Elias, content director, Living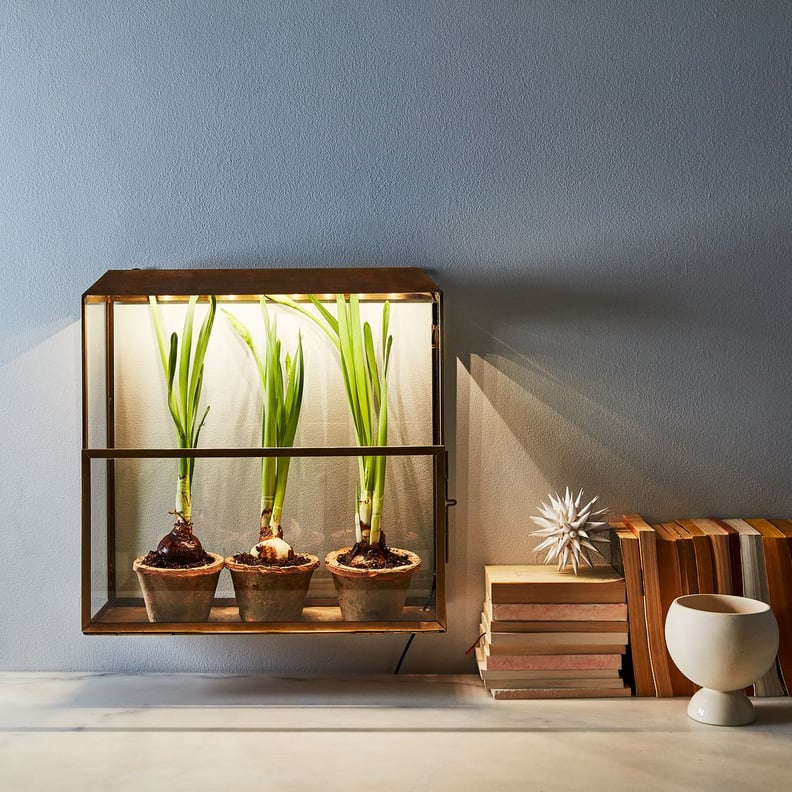 Mountable Greenhouse
"Whether the weather is warm or cold, sunny or cloudy, you can enjoy lush plants and herbs when you mount this brass grow-anywhere greenhouse ($140) in your kitchen . . . or office or living room or just about anywhere. This stylish and genius in-home garden has a built-in LED light with timer so you can be sure to give your greenery the perfect amount of TLC. All you have to do is remember to add water, and then sit back and enjoy!" — MW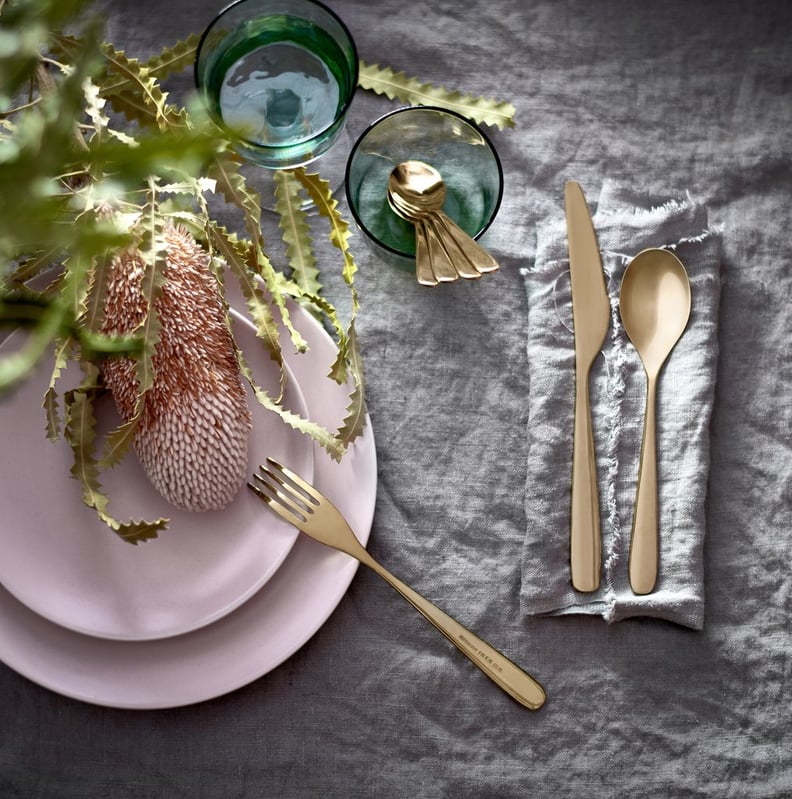 Affordable Gold Flatware
"The glamorous appeal of gold flatware can feel less desirable if the set is handwash-only or so prohibitively expensive that buying enough to set a table is out of the question. Thankfully, Ikea is releasing a set of gold flatware ($60 for 20 pieces) this month that is dishwasher safe and easy on the wallet!" — AE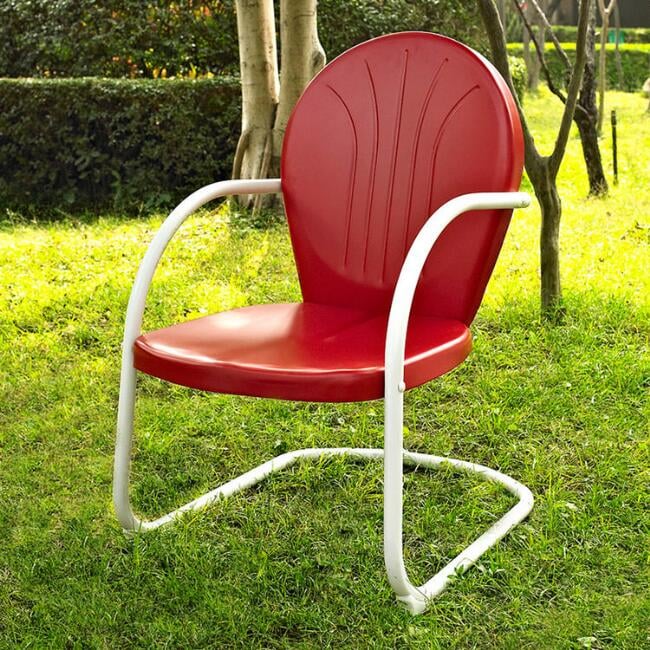 Retro Outdoor Seating
"At first were attracted to the dazzling retro style of this '50s-inspired fire-engine-red lawn chair. Then, we started to appreciate how durable and practical the all-metal seating was for our outdoor space, and we fell in love. With a big dose of style and a reasonable price point, the Red Durresi Metal Chair ($80) should be a warm-weather staple in every backyard." — MW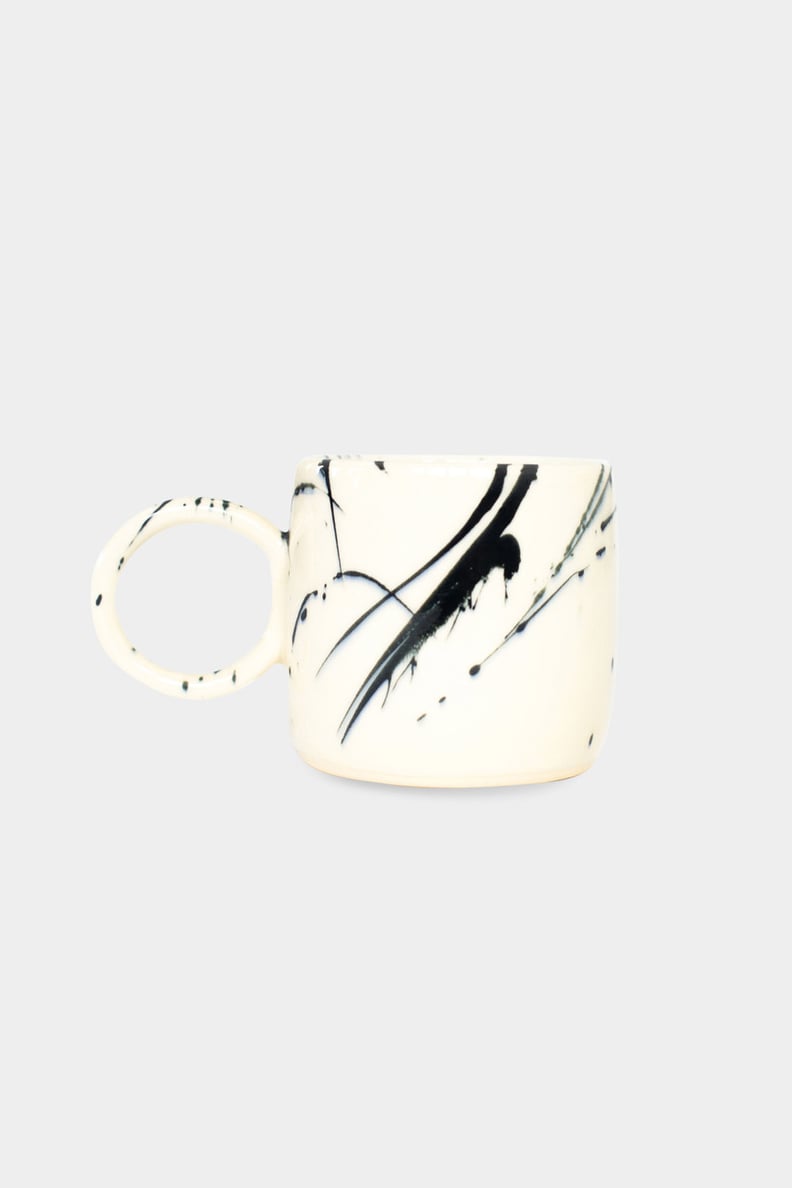 Hand-Thrown Ceramic Mug
"If you can't seem to get enough of the modern stoneware trend that's taking over, you'll fall just as hard as we did for these Chris Earl Circle Mugs ($40). The perfectly shaped circle handle and black-paint-splattered surface is a must-have kitchen or desk accessory this month." — AE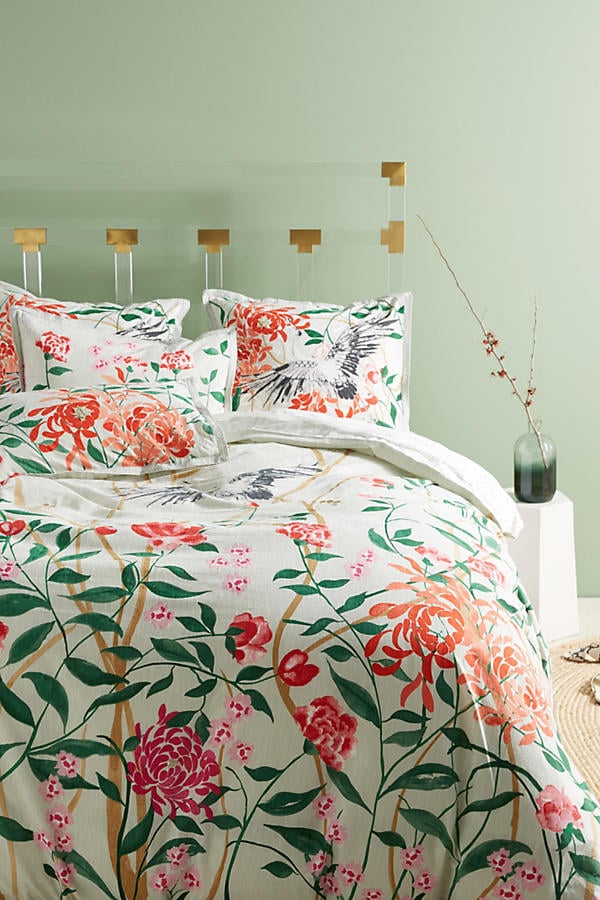 Transitional Bedding
"Give your bedroom a one-step makeover with new bedding. We're in love with the warm-toned florals and soft gold accents in the chic Wicklow duvet ($182, originally $228) and shams ($70, originally $88). The feminine, elegant print will brighten your room during Summer and transition seamlessly to fall when you swap in some velvet throw pillows and toss a cozy blanket across the foot of the bed." — MW