Autumn is in full swing and decor shoppers are responding in kind, looking for cozy accents to warm up their homes, aka their personal respite from cooler temps and shorter days. But this year, seasonal decor goes beyond soft blankets and faux fur pillows. The experts at Etsy have noticed some unique trends popping up in the online marketplace and across the industry. Ahead, we break down the six home decor trends Etsy says shoppers can't get enough of for Fall.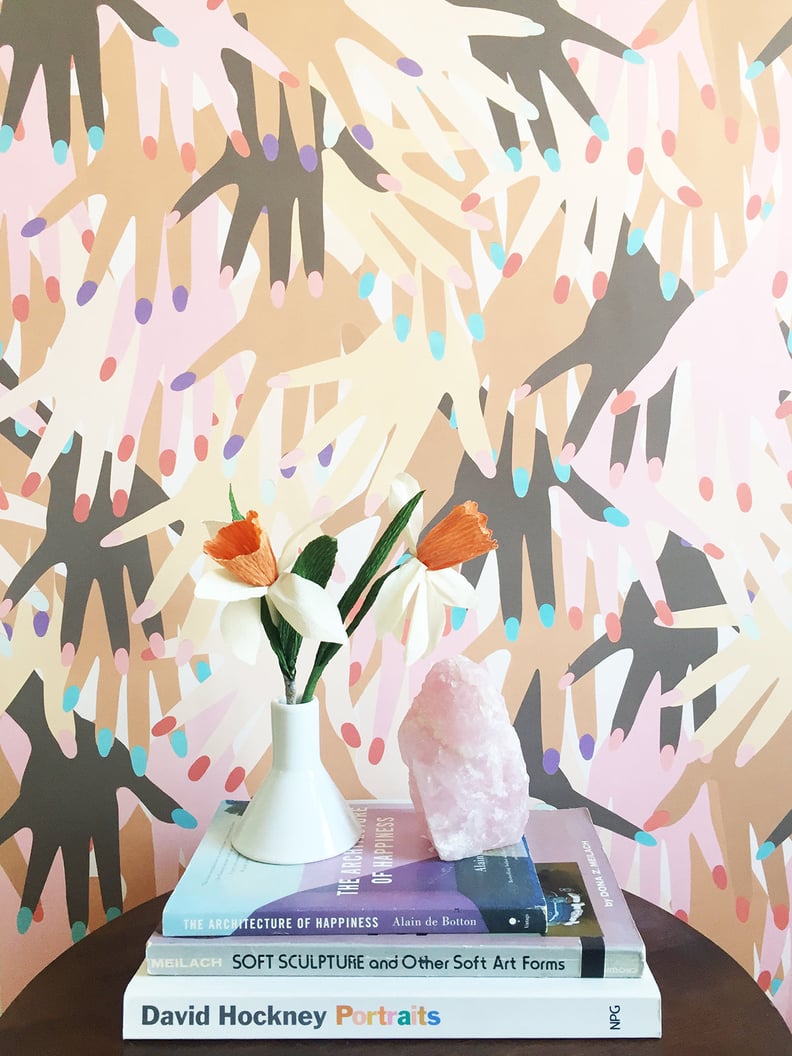 Bold Wallpaper
This Fall, homeowners are looking to make a big statement on their walls in the form of wallpaper. Etsy says "removable wallpaper is one of the top search terms in their Home & Living category, and the top styles are loud and opinionated, like bright palm branch prints or this "Gettin Handsy" wallpaper (from $36).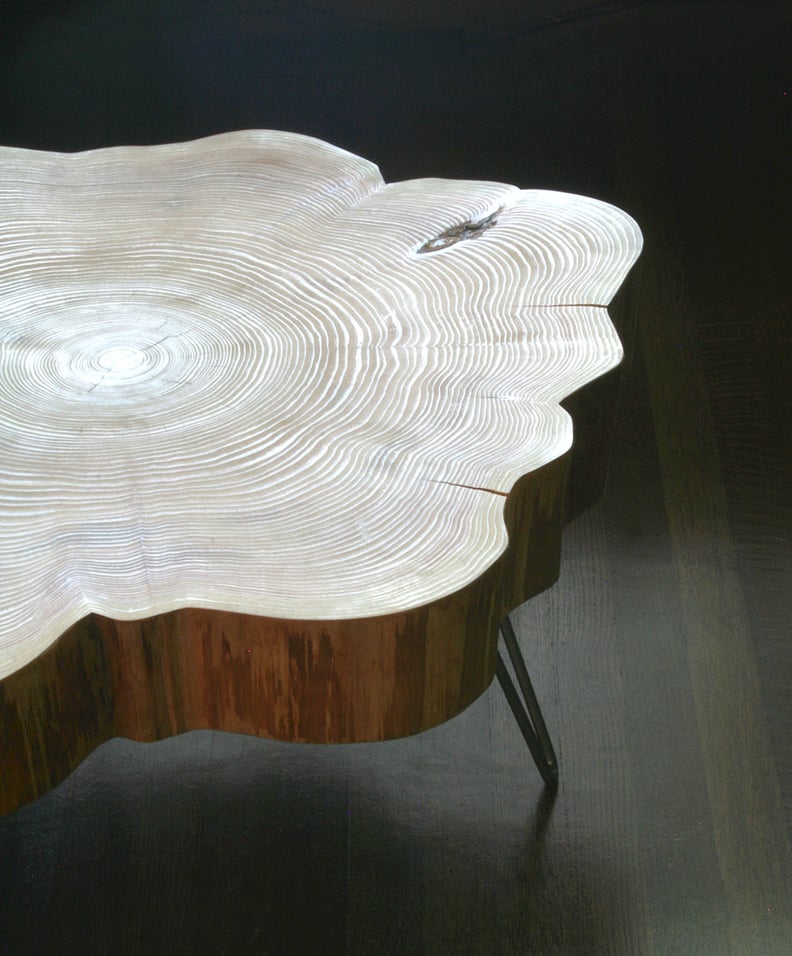 Contemporary Cabin Style
This year, shoppers want their Fall decor to be more than cozy; they want it to have modern log cabin vibes. And you don't need to live in the forest to invest in woodsy pieces — and we mean woodsy in the literal sense, like this Living Edge Coffee Table ($2,900) and wooden lamps. Other cabin-inspired favorites include geometric-print flannel accents, faux antler accessories, and pops of unexpected materials, like steel.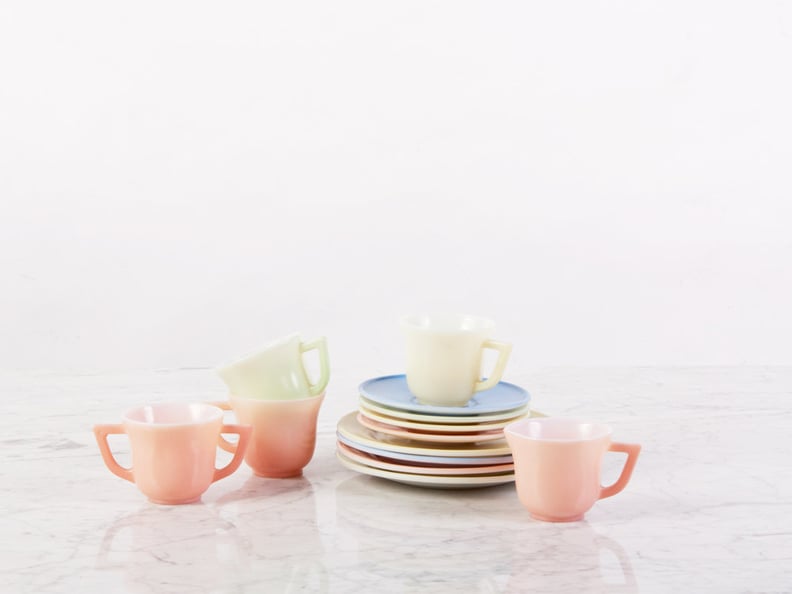 Vintage Glassware
The recent frenzy over old-school Pyrex was only the tip of the iceberg when it comes to interest in vintage glassware. From textured depression glass to shimmering carnival glass to milk glass — like this adorable Espresso Set ($30) — shoppers are going crazy for vintage glassware this Fall.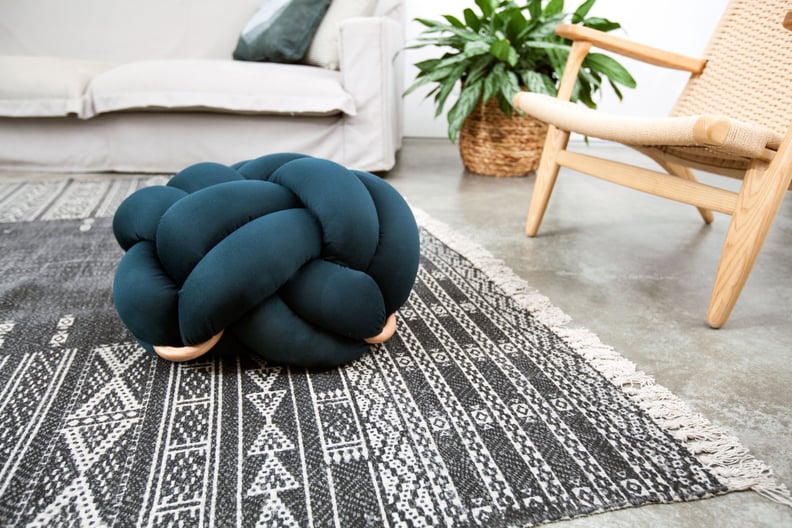 Stylized Seating
Arm chairs are so last Fall. This year shoppers want something more stylized, like bean bag chairs, Floor Knots ($315), and unique rockers. Creative furniture designers are going crazy satisfying the trend on Etsy with unique-yet-cozy seating options that don't sacrifice style for comfort.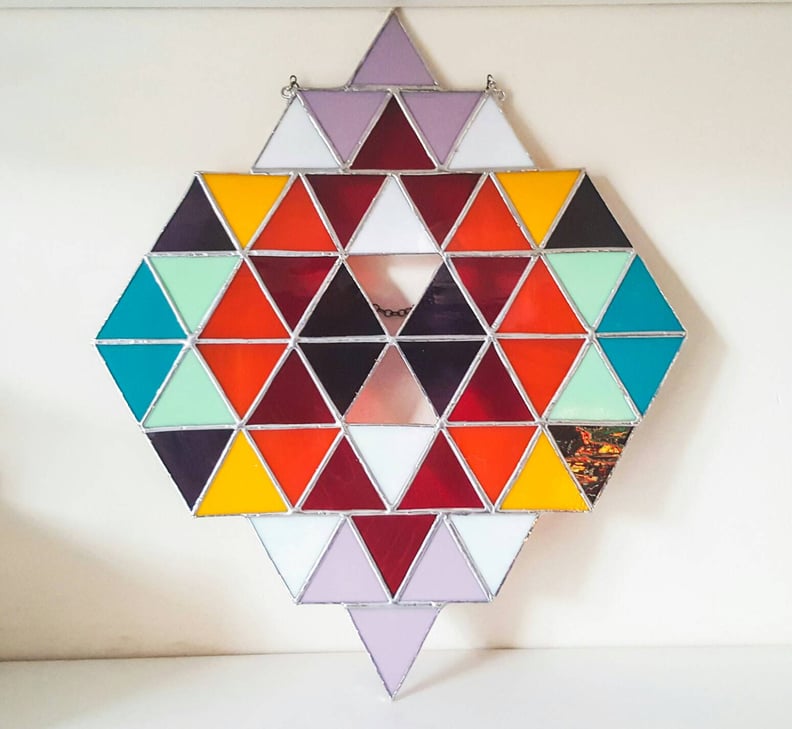 Stained Glass
Until recently, stained glass, the thousand-year-old art form, was relegated to churches and universities rather than private residences. But all that's changing. This Fall, Etsy shoppers have increasingly been searching for stained glass art and accents in more contemporary incarnations, such as this Geometric Glass Wallhanging ($133), ring dishes, and more.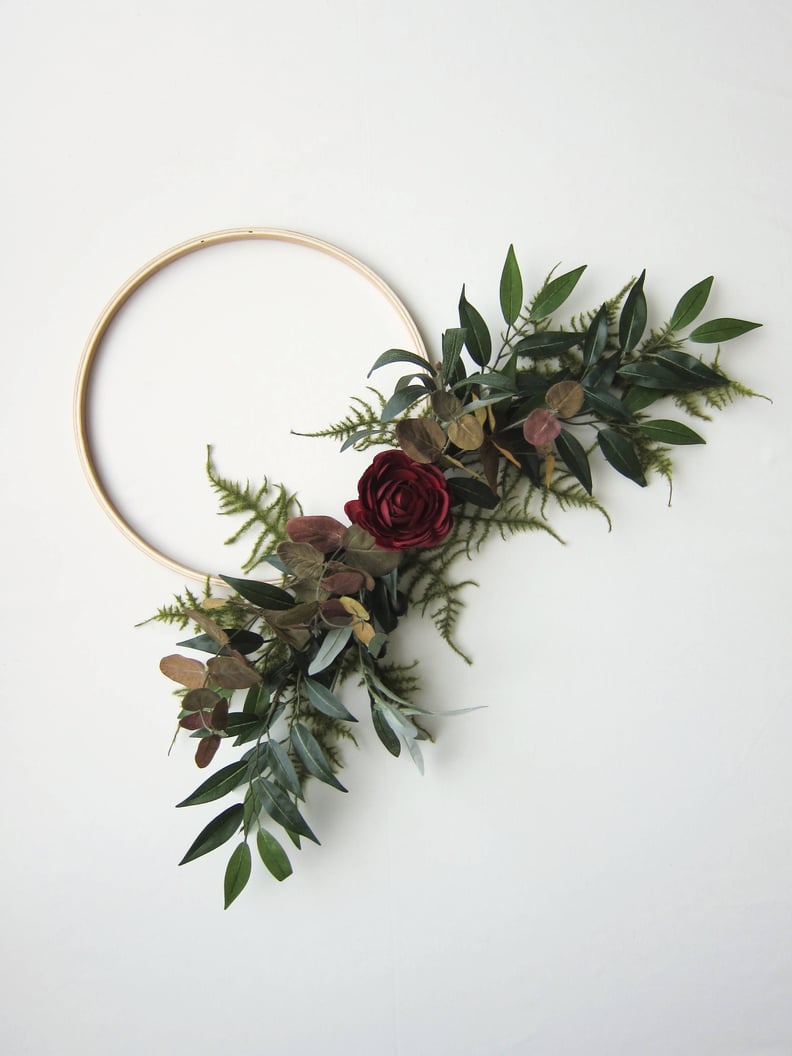 Askew Wreaths
With their festive conviviality, it's no surprise that wreaths are popular in the Fall — but what's unexpected is the shape the most popular wreaths are taking this year. Far from traditional circles, wreaths are instead experimenting with modern, asymmetrical lines — like this Embroidery Hoop Fall Wreath ($60) — and favoring sprigs from on-trend olive trees more than boughs of classic pine.