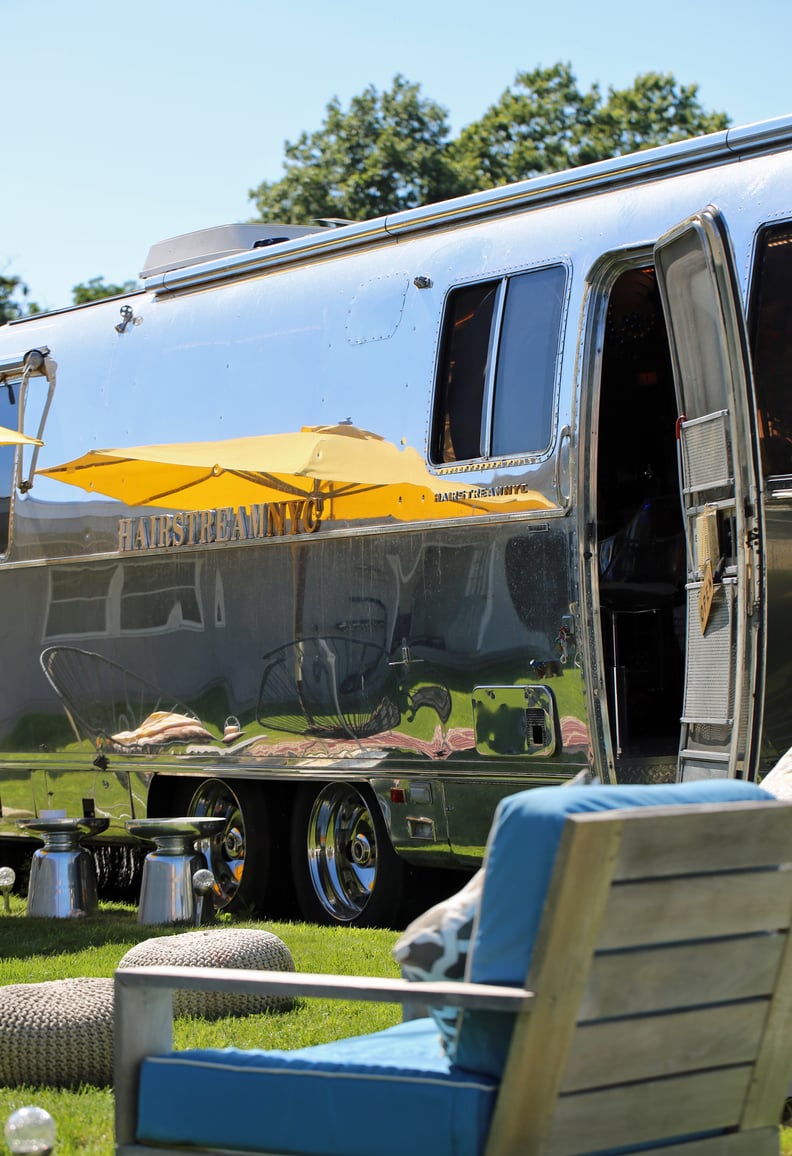 POPSUGAR Photography | Allie Merriam
POPSUGAR Photography | Allie Merriam
Meet the Hairstream. The sinks are big enough for clients to lay back and enjoy a vigorous shampoo. Only the finest products are used at stylists' stations. There's even a special section for VIP guests. But this beauty parlor has a driver's seat.
The traditional salon has gotten a makeover. With tiny houses shaking up the real estate industry and food trucks giving restaurants a run for their money, perhaps it was inevitable that service businesses like salons would go mobile too.
"It's a next step to making things more convenient," says celebrity hairstylist Ric Pipino, co-owner of Hairstream NYC. He and partner Gil Haziza spent over a year customizing their mobile salon, an Airstream with a luxurious-looking, copper-embellished interior. There are four styling stations, each outfitted with a clear chair, a mirror, and the all the tools one would expect to see at a high-end beauty establishment.
"It has all of the services that you would want in a salon," Pipino said. "There's nothing different as far as service or quality from what you are getting at a regular salon or in the Hairstream."
For the Summer, Hairstream NYC is parked outside the Capri Hotel in Southampton, New York, a perfect location to attract discerning weekenders. Pipino and Haziza may have built the most glamorous mobile salon, but theirs is far from the only one; other trailer-based salon businesses, such as Portland, Oregon's The Hairstream Trailer and Austin, Texas's Hairstream, are becoming local institutions.
The mobile salons are part of a larger trend; demand for all things Airstream is at an all-time high. Last year was the best year in the company's history, with new model sales up 26% over 2013.
The use of Airstreams for mobile business, however, has delighted the company. "We love to see all the creative and entrepreneurial ways our customers and fans have used Airstream travel trailers over the years," Bob Wheeler, Airstream CEO, said in a statement. "It is exciting when your product that is made for a particular purpose can be an inspiration for more."
Pipino and Haziza are planning for much more with Hairstream NYC. Like many who Summer in the Hamptons, their trailer will likely return to the city in September, just in time for Fashion Week.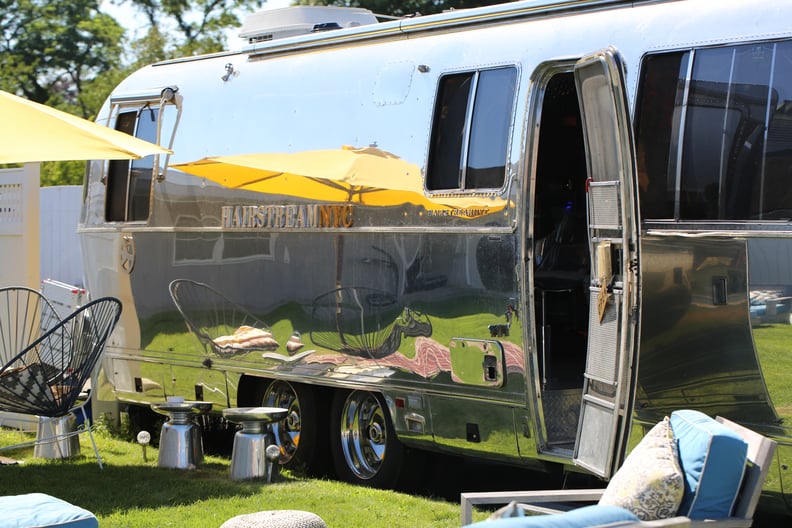 An outdoor living room, complete with rugs and lawn chairs, is set up on the lawn beside Hairstream NYC, which is based at Southampton, NY's Capri Hotel for the Summer.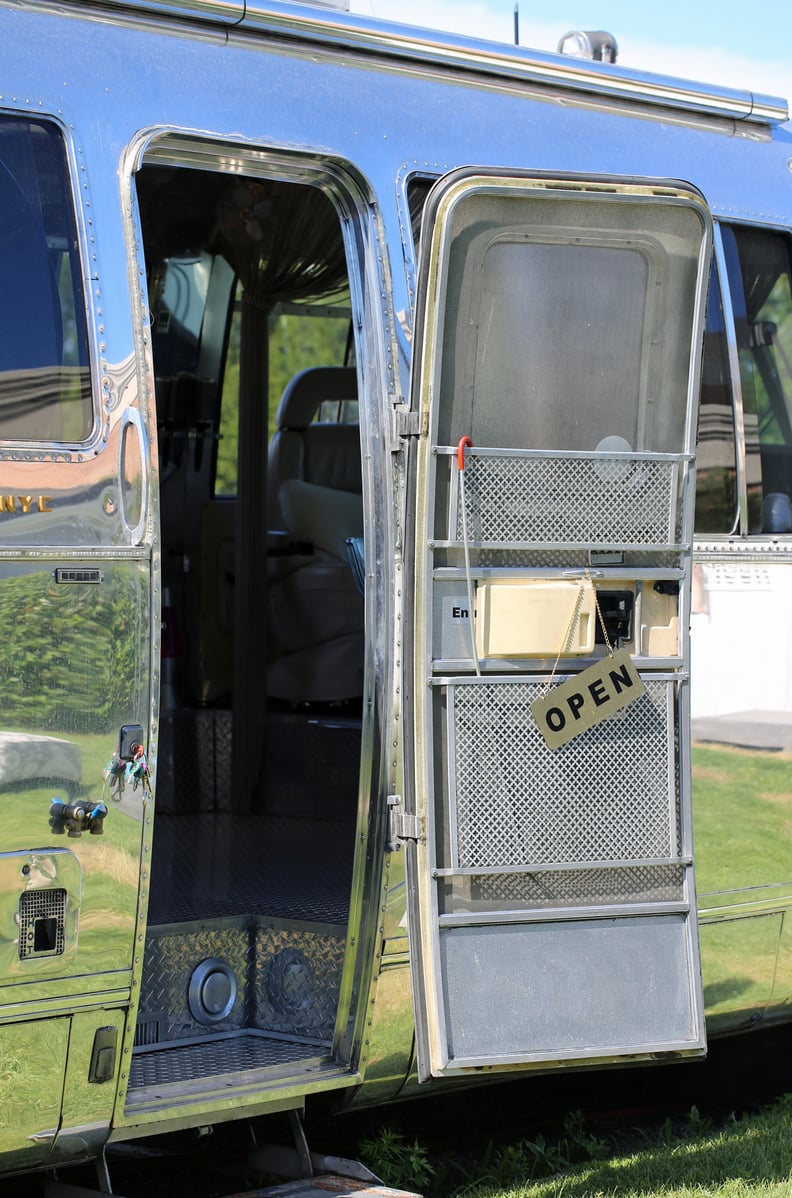 Hairstream NYC opened for business this year, and welcomes visitors with a rustic sign.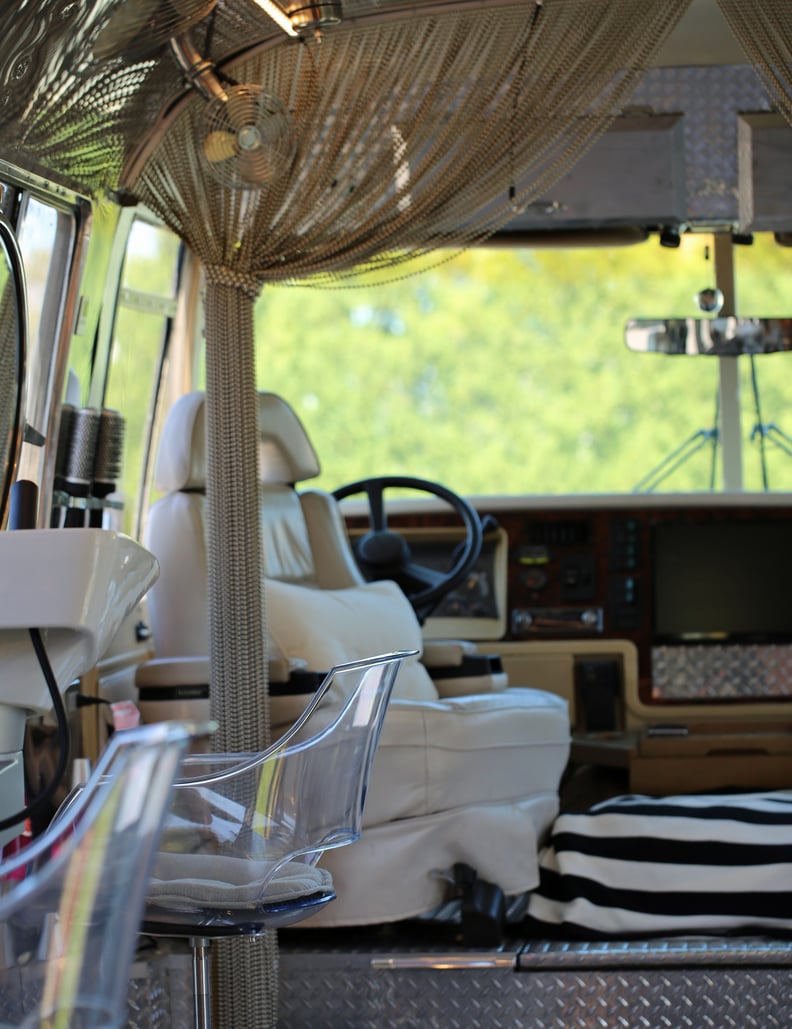 The inside of Ric Pipino and Gil Haziza's Hairstream NYC has been completely renovated to create a luxurious salon experience.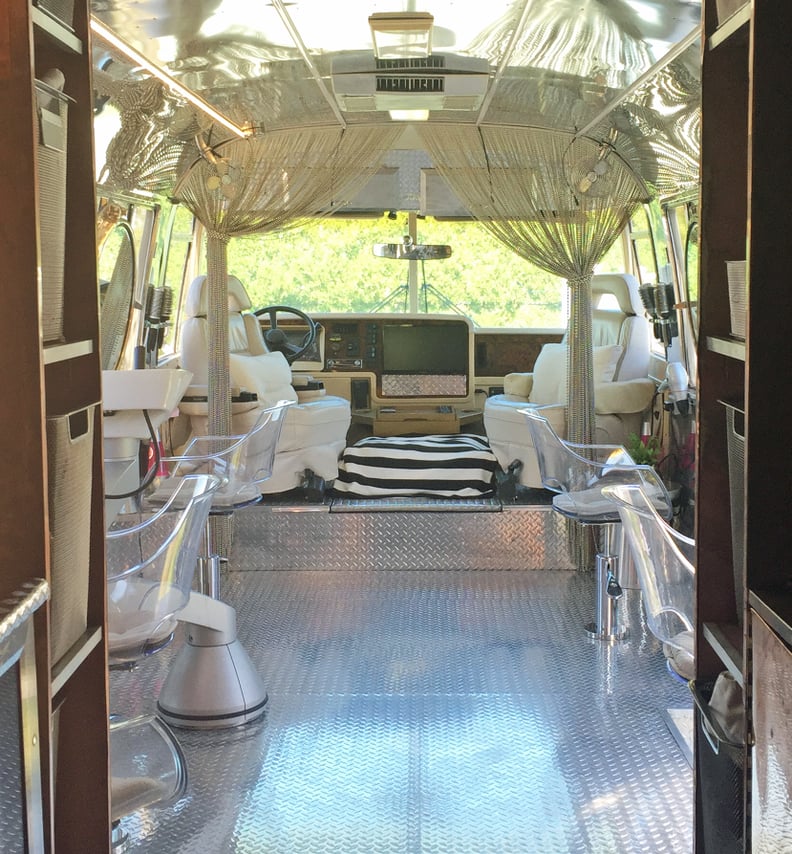 Clear chairs help make the salon appear larger. The beaded curtains by the driver and passenger's seats lend a mid-century vibe.
Special swivel sinks allow for Hairstream NYC clients to have a typical salon shampoo.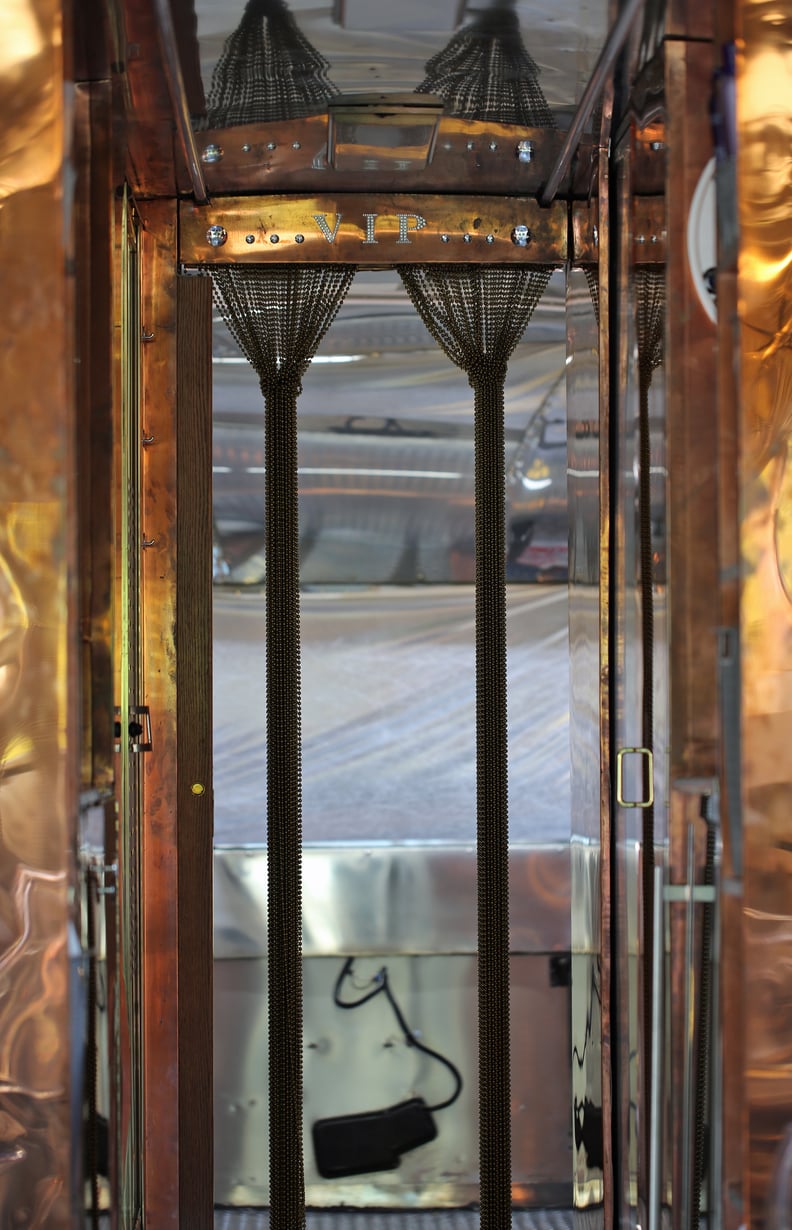 The copper walls lead back to a VIP section.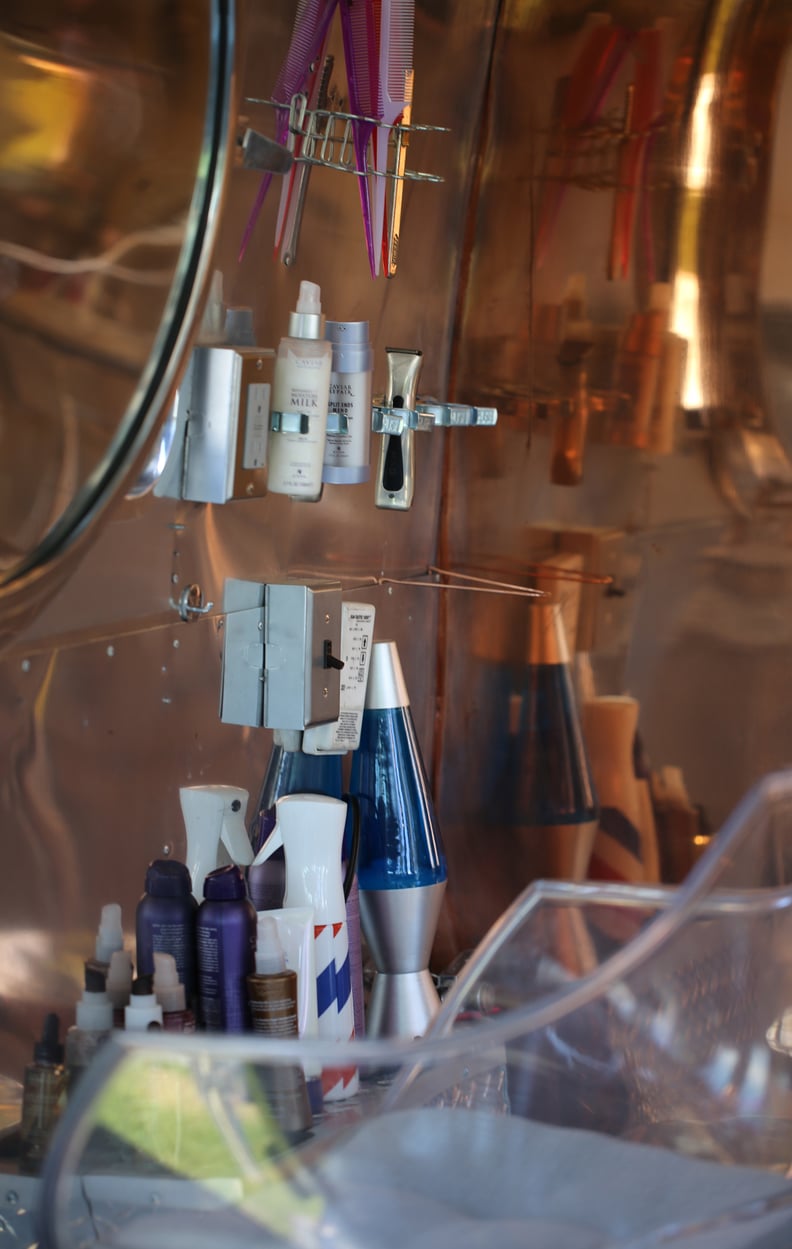 Each styling area is complete with a wall-mounted mirror, as well as tools and products.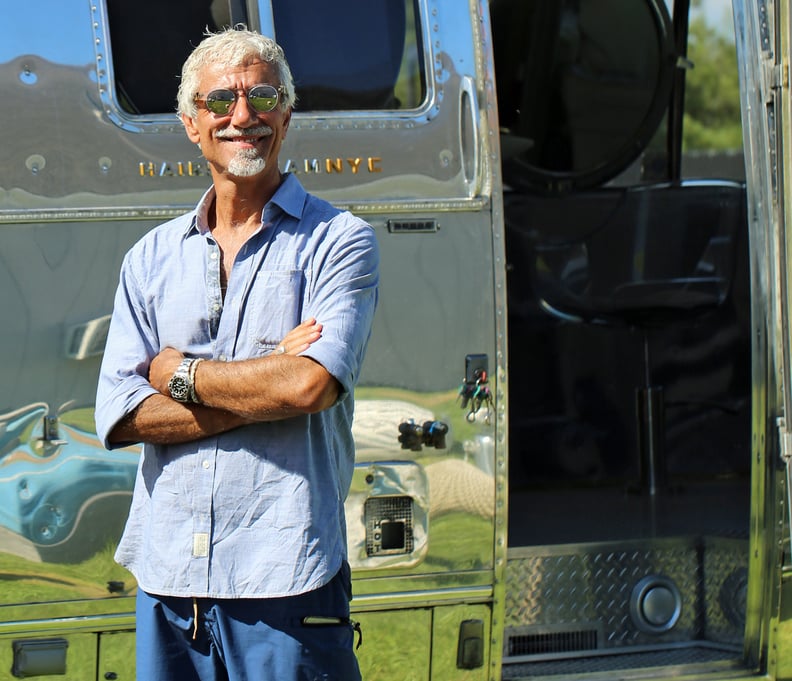 Hairstylist Ric Pipino outside his Hairstream NYC salon.