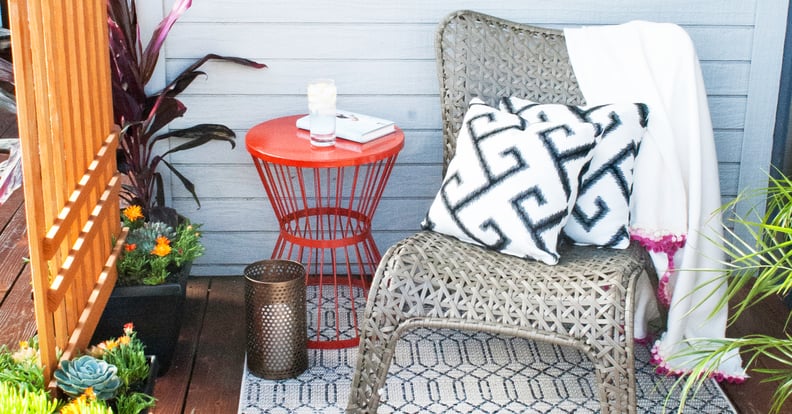 POPSUGAR Photography | Sarah Lipoff
POPSUGAR Photography | Sarah Lipoff
Having an outdoor area is a big bonus to your space no matter the size. A small patio or deck can transform into an additional living spot that turns into something you might not have in your home. Even when you're on a budget, you can transform that little terrace into the oasis you've been waiting for. No matter if you're looking for a chic spot for entertaining or a cozy corner for recharging, make it happen with these three solutions.


01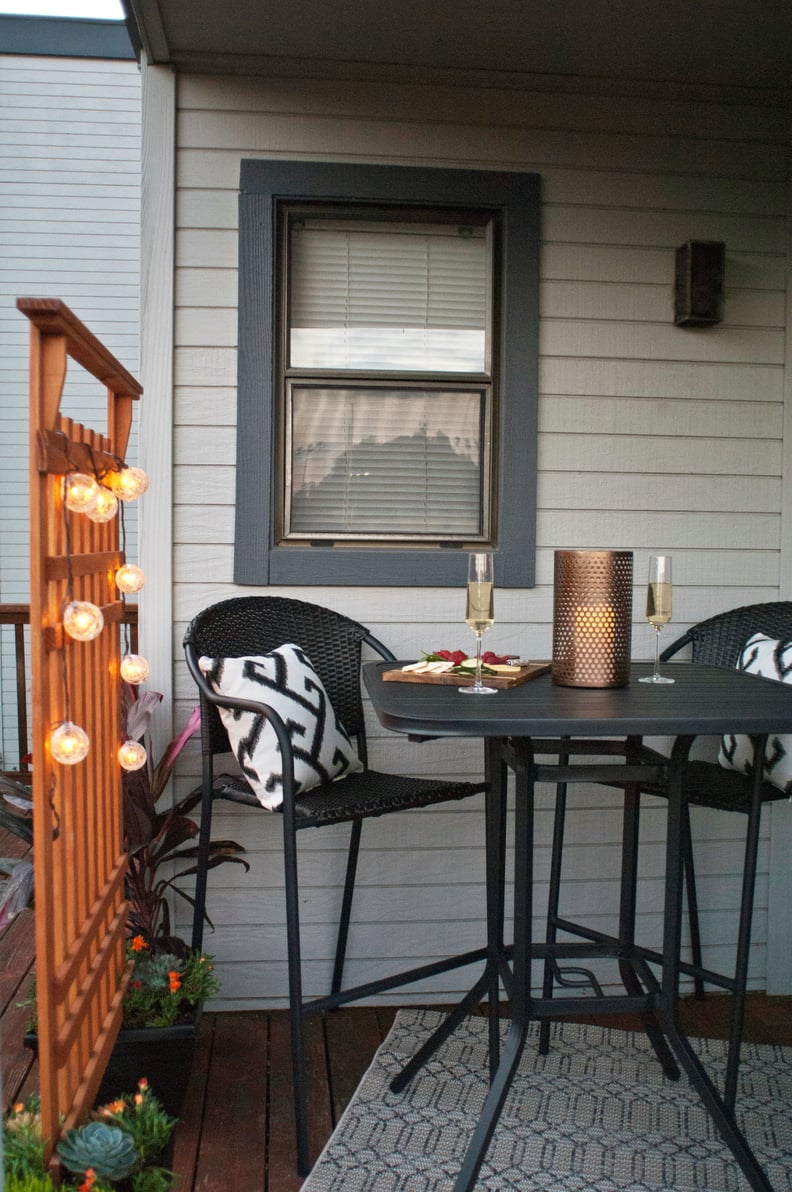 Chic Lounge
If you're more of a hanging-around-the-table patio person, going with bar chairs and a table makes smart use of a small space. This way, you can have guests sitting or standing around the table with drinks and appetizers in easy reach. Angling an outdoor rug also makes the space seem bigger.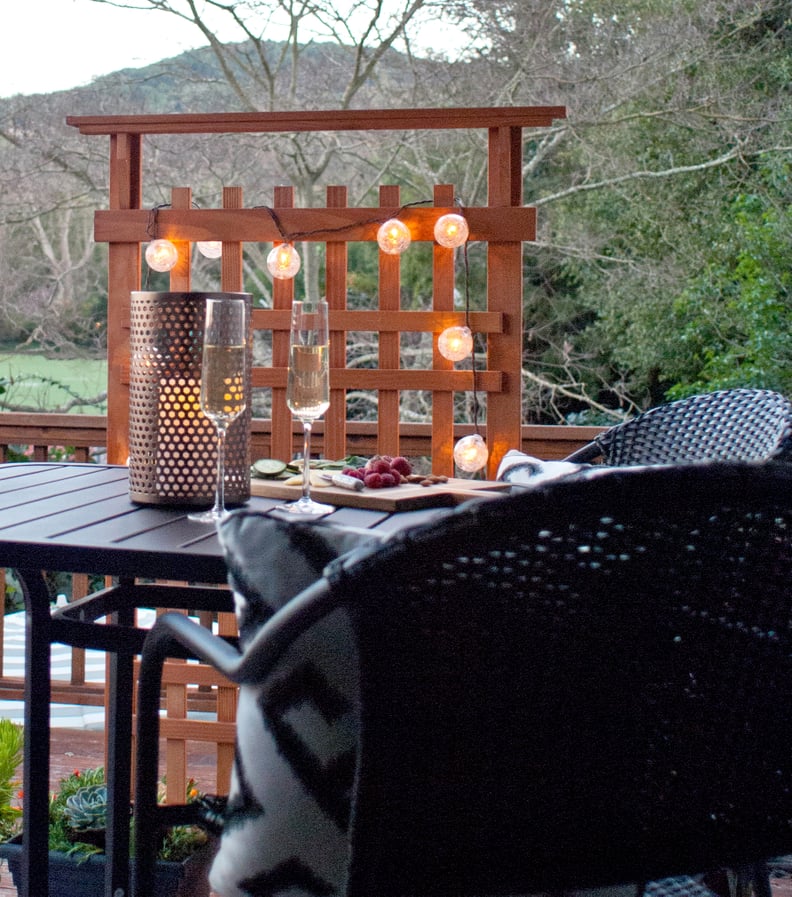 Add Lights
If you're in need of a bit of extra privacy, DIY a succulent planter trellis divider. Hanging bulb lights create ambiance once the sun goes down. This look, including the table, outdoor rug, and globe lights, comes in just pennies over $250.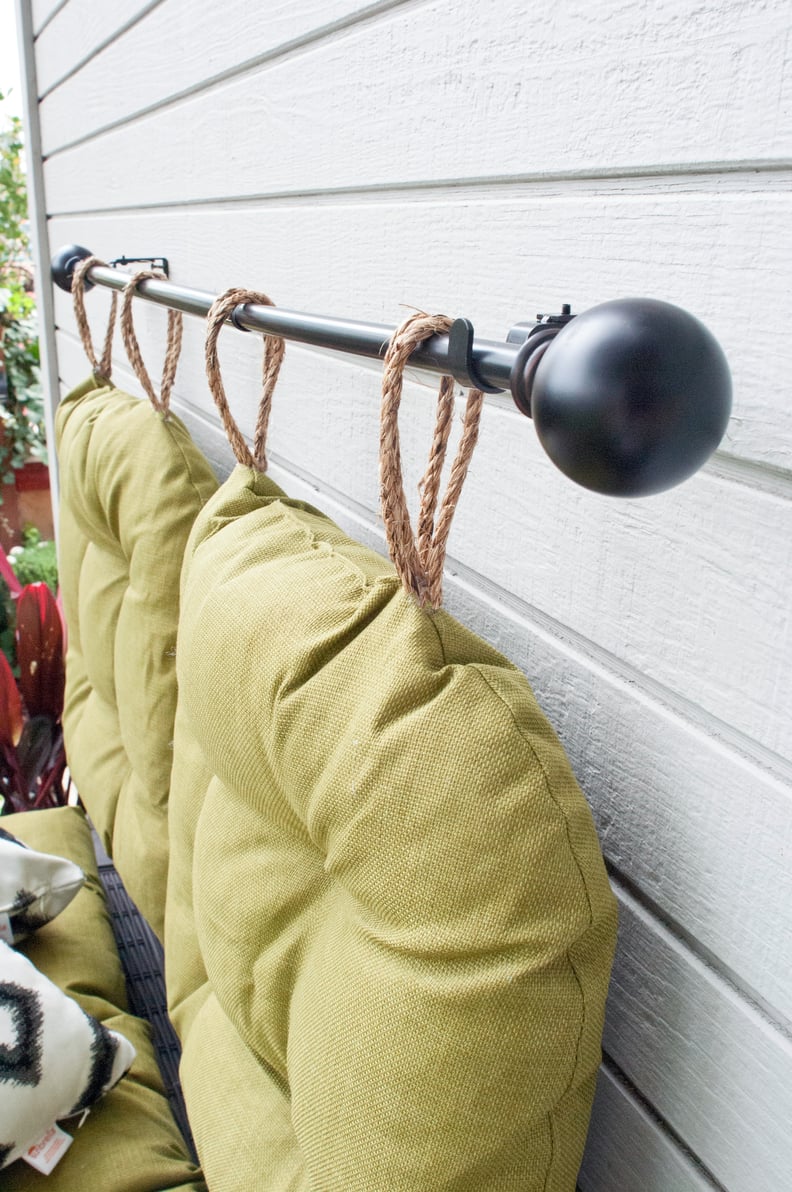 Hang Back Cushions
Using outdoor cushions hung on a curtain rod saves space and keeps everything right where you want. You can really play around with colors, patterns, and textures with this arrangement to fit with your personality. And this setup comes in right under $250.
03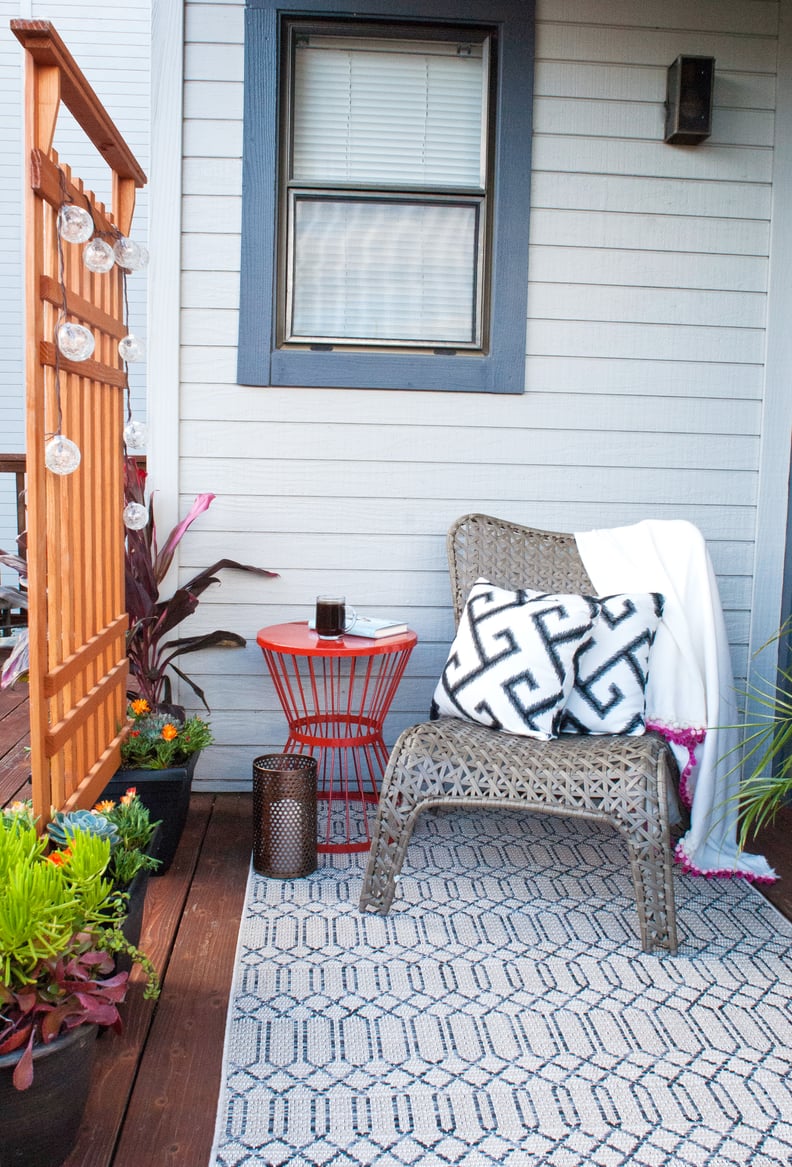 Chill Spot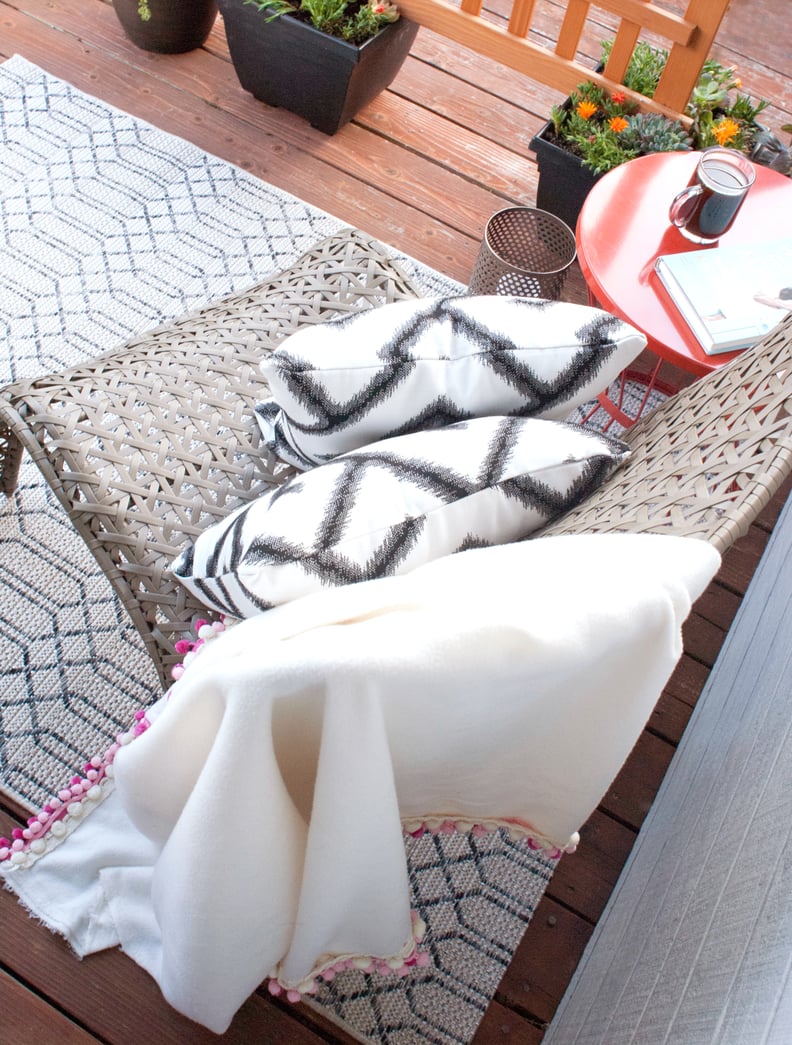 Layer On Comfort
Layer on the coziness with a throw blanket and plush pillows, just right for chilly mornings or evenings. This relaxing spot comes in right around $200!
More From Lowe's
Check out Lowe's on Instagram for even more DIY and outdoor decorating inspiration.