We may be reluctant to say goodbye to Summer, but soon those crisp, cool Fall days will be upon us. With the exception of pumpkin-spice-flavored everything, one of the best parts about Fall is making some small updates and tweaks to your home so you can really feel the Autumn vibes! Once you've gone through our smart checklist for getting your home ready for Fall, the decorating fun begins. Mood-setting candleholders, fuzzy throw blankets, and rustic accent pieces are just some of the amazing Ikea hacks that will help you transition your space from Summer to Fall.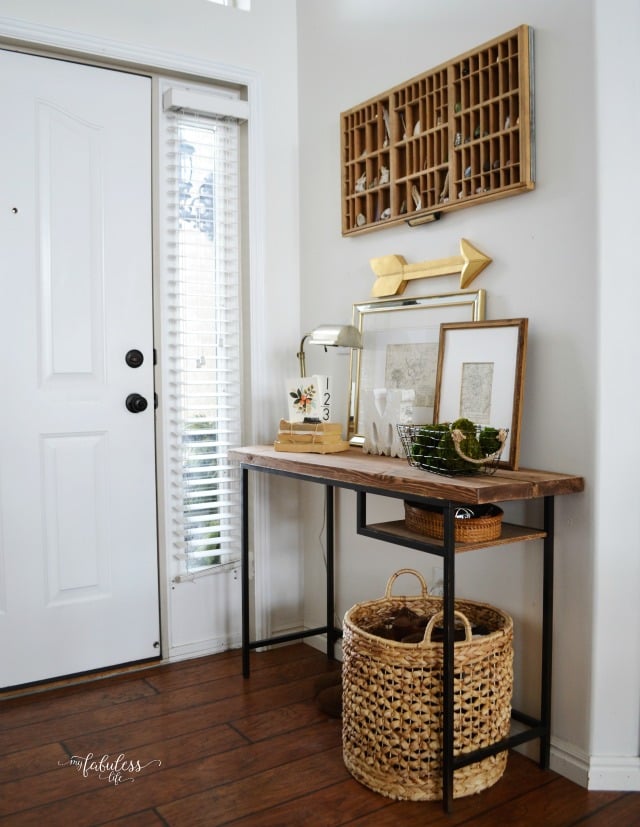 Rustic Entryway Table
The entryway is your home's first impression, so give it an update that will really make it stand out. This rustic entryway table is perfect for Fall and creates a cozy feeling in a space that's often overlooked. The Ikea Vittsjo desk is the perfect size for such a small space, and the addition of a wood top really elevates the piece.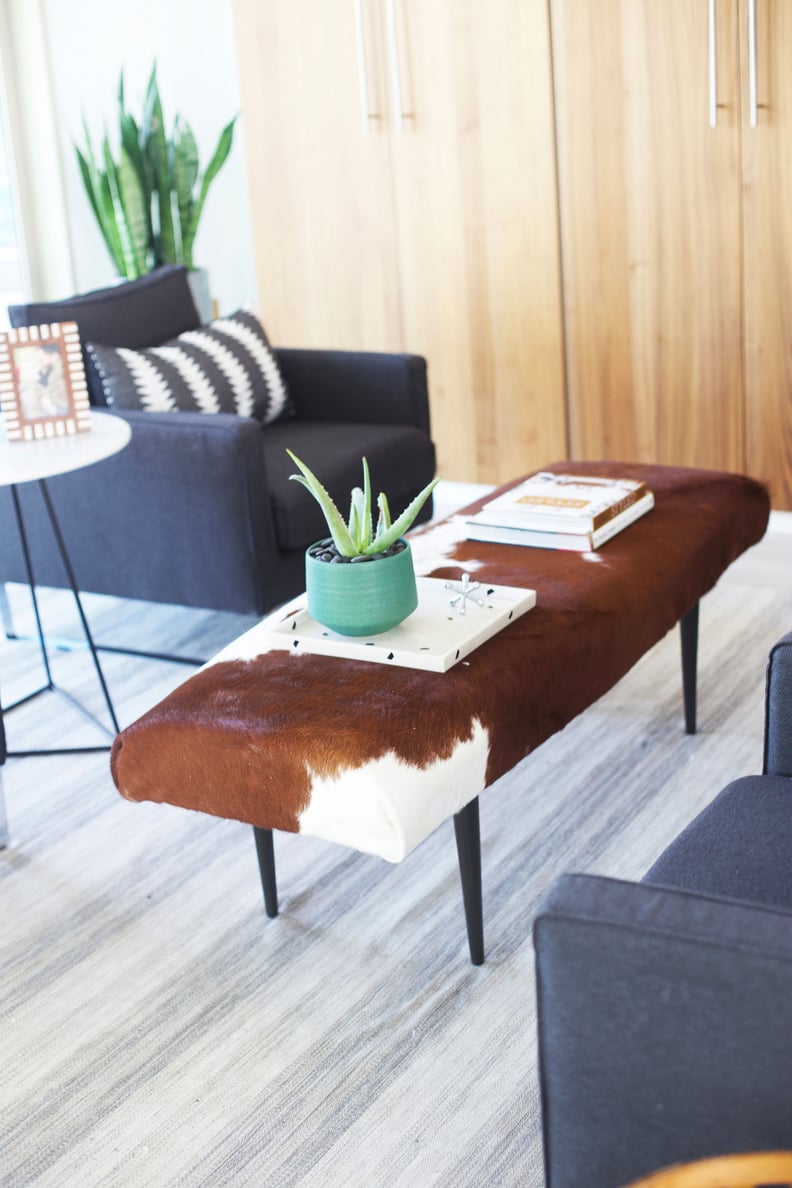 Cowhide Ottoman
Nothing welcomes the cooler months quite like some animal print! This cowhide ottoman is great way to update a boring coffee table with a gorgeous Ikea Koldby cowhide. Each cowhide has a slightly different color and pattern, so no two DIY projects will ever look the same.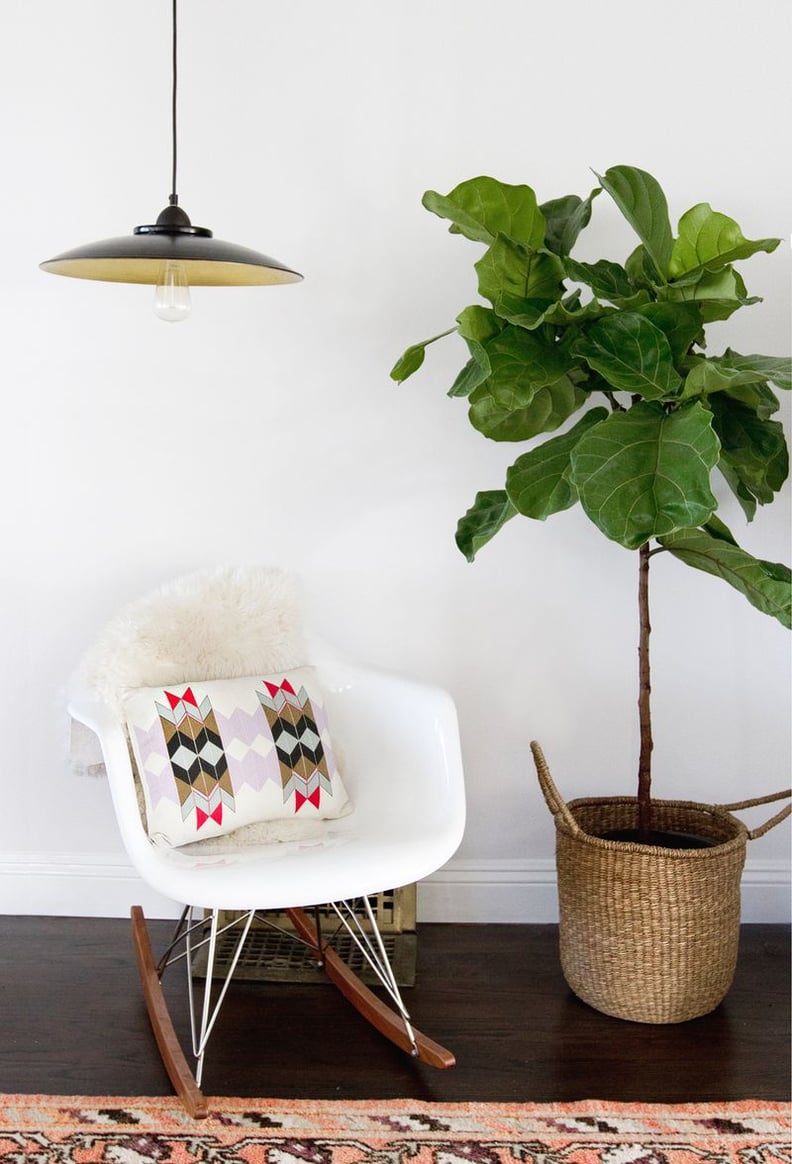 DIY Light Fixture
Brighten up those darker, shorter Fall days with a DIY hanging lamp that looks anything but handmade. It can easily be hung in a corner to create a comfy reading nook, and it would even make a great dining room fixture. Your friends and family will never know it's made from an Ikea dish!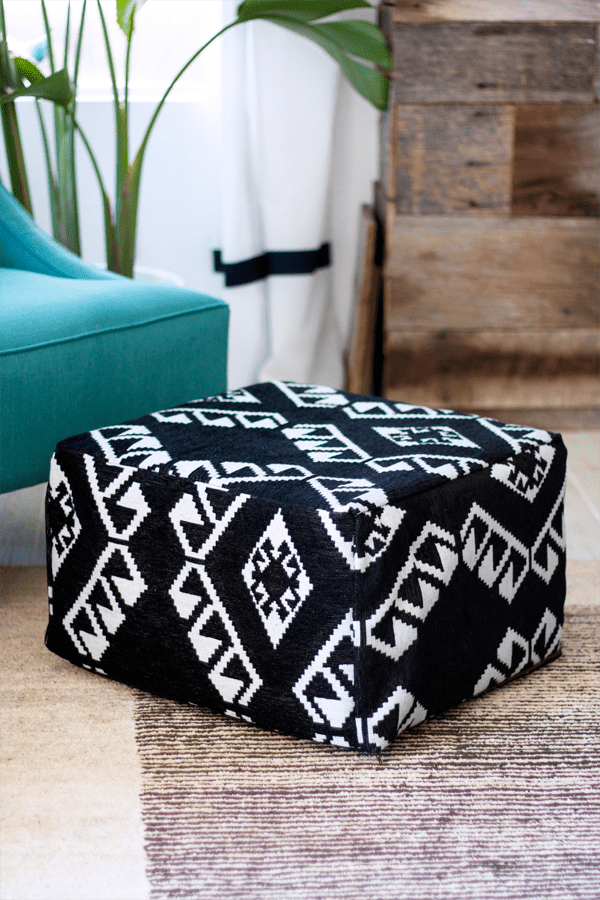 Re-Covered Pouf
Give your old footstool or pouf a much-needed upgrade with a fun Fall fabric! This easy DIY turns a superbasic pouf into a high-fashion staple. Just use the fabric of your choice and you've got a stylish piece of furniture that's perfect for Fall. It even includes a zipper for easy cleaning.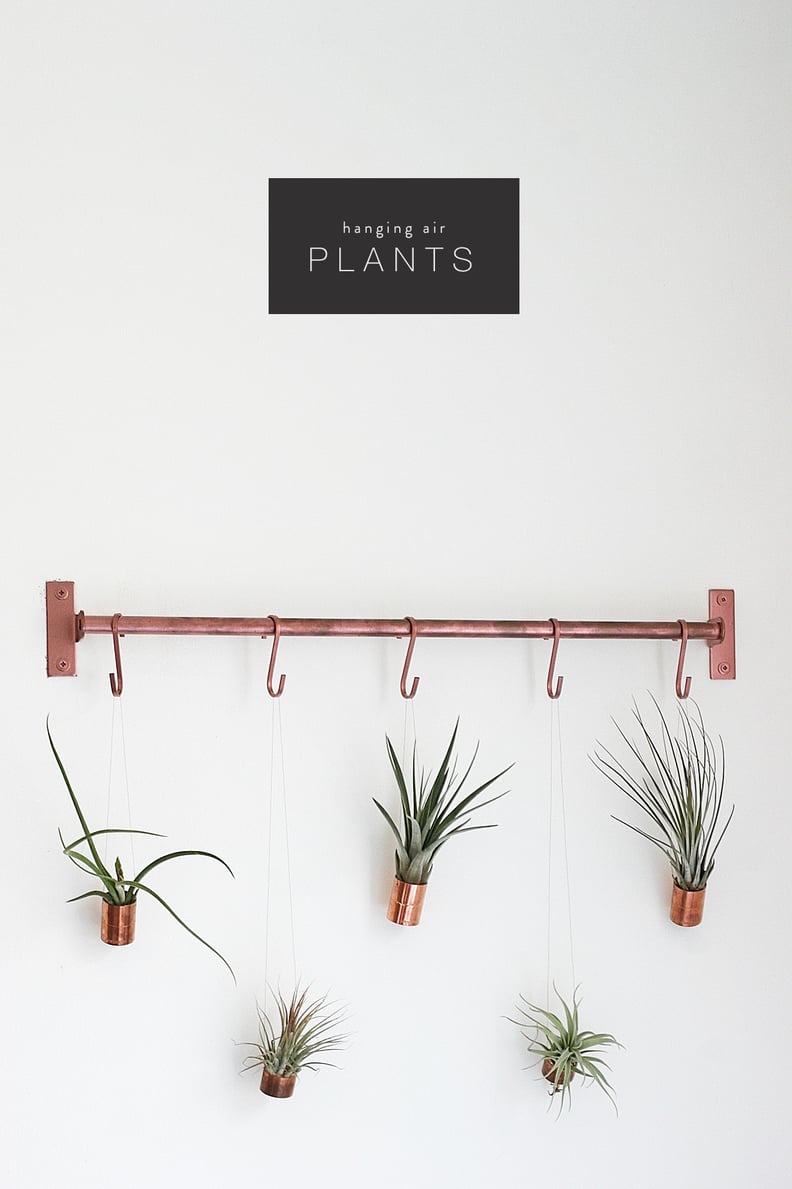 Hanging Planters
It's that time of year when we're packing up the patio and plants are starting to look past their best. For Fall, brighten up the inside of your home with plenty of houseplants to keep you cheerful throughout the coming colder months. This hanging planter hack using a Grundtal rail and s-hooks is a durable plant hanger that can be installed anywhere in your home.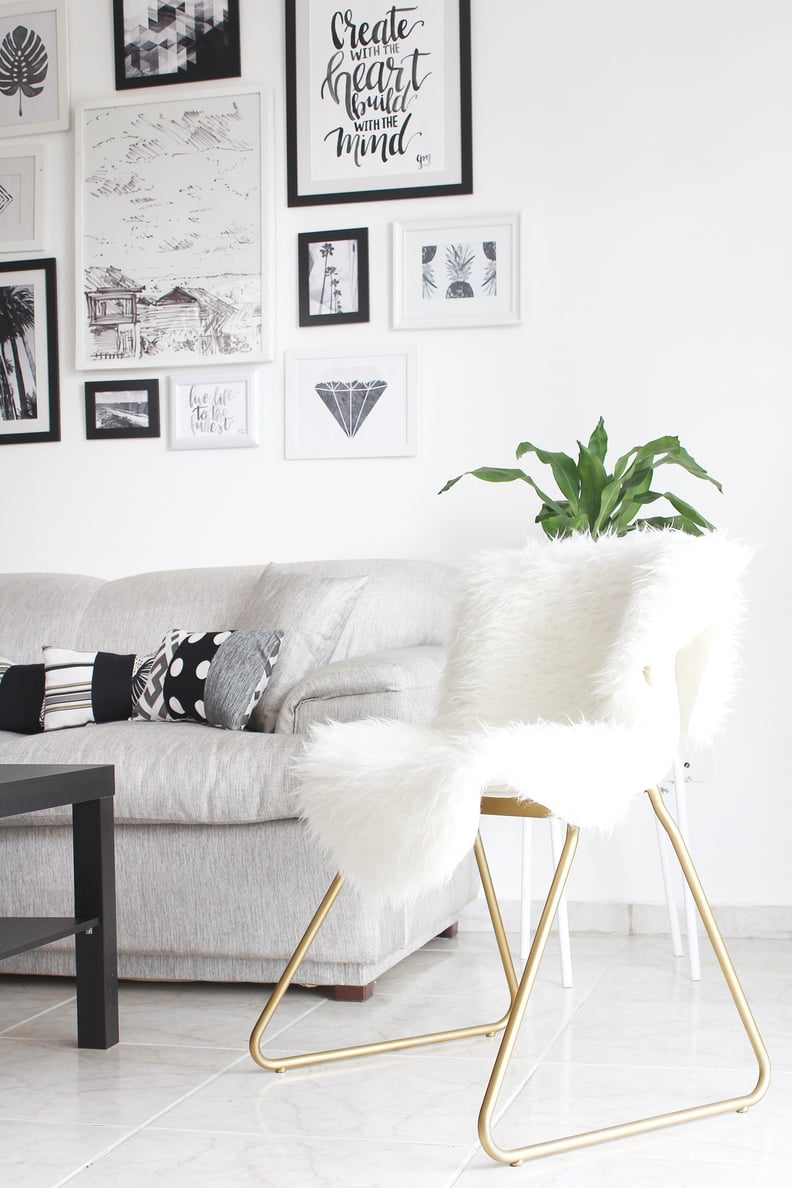 Faux Fur & Gold Chair
Turn up the coziness factor in your home this Fall season with a gorgeous faux fur and gold metal chair that looks straight out of a home decor magazine! This DIY gives you a few options for Ikea chairs, all of which will make a stunning addition to your space.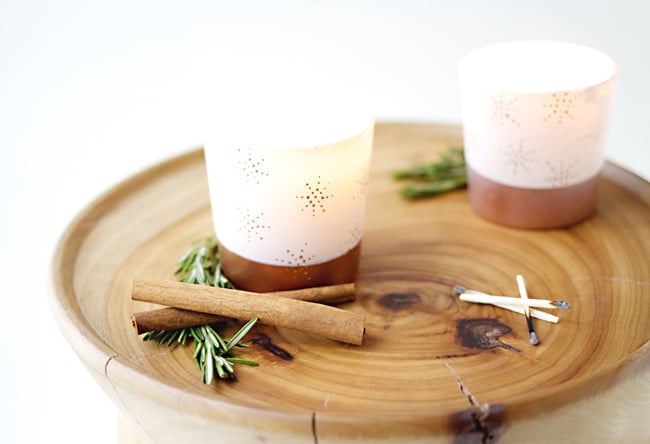 Dip-Dyed Candleholders
Your home just doesn't feel like Fall without some classic Fall fragrances filling the space. Whether you opt for apple cinnamon or something a bit earthier like sage and citrus, you'll want to keep all of your favorite candles in these gorgeous dip-dyed candleholders. You can make your own with Ikea Uppehall votive candleholders, and the copper color is perfectly on-trend for the season.

Wood Headboard
Kick your basic Malm bed frame up a notch with this wood headboard! This stunning focal point comes together super quickly, and all you need it some Stikwood (reclaimed wood pieces with adhesive backings). Pair it with some knit and textured throw pillows and you won't want to leave your bed this Fall!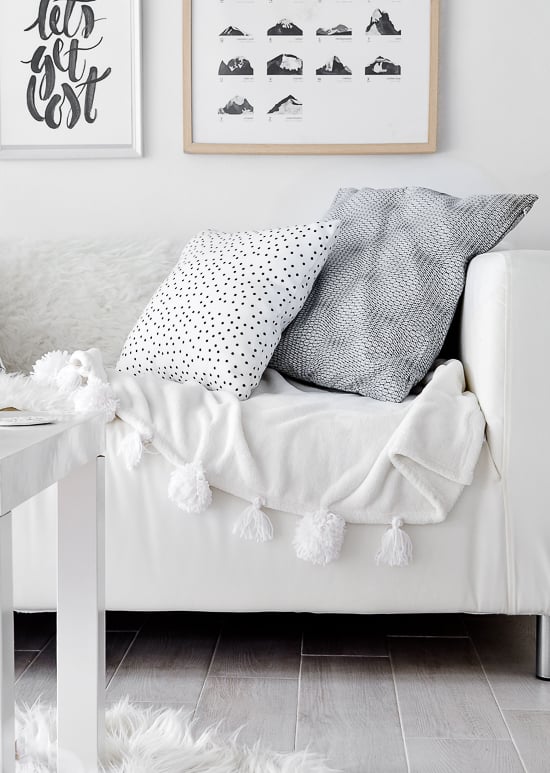 Pom-Pom Blanket
How do you make a warm Fall blanket even cozier? Add pom-poms! You can use any Ikea blanket for this fun hack, like this knitted Dunäng throw, and it's perfect at the end of your bed or for curling up on the couch with on a crisp day.