As POPSUGAR editors, we independently select and write about stuff we love and think you'll like too. If you buy a product we have recommended, we may receive affiliate commission, which in turn supports our work.
You might have noticed a serious trend happening at your favorite furniture store, and it's one that has been around for half a century. The style is called midcentury modern, and it was a movement in the middle of the 20th century that brought furniture's functionality together with sleek, clean-lined minimalism. It's had a lasting impact thanks to its ability to integrate maximum design impact into even the smallest of spaces. If you're looking to invest in this enduring style, here are the 11 best ways to bring midcentury modern style into your home.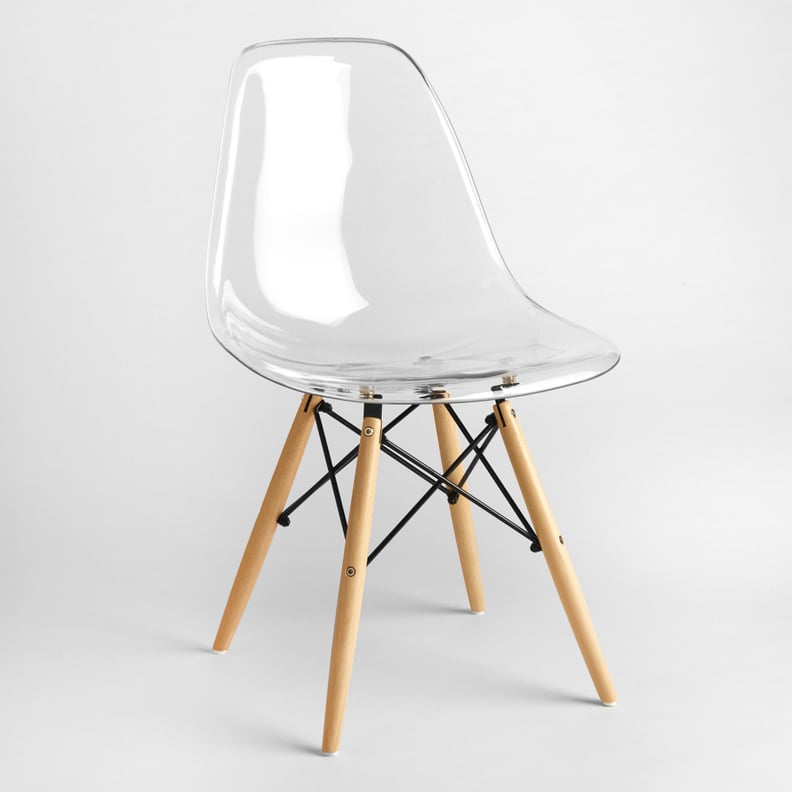 Molded Chairs
These chairs might be the most ubiquitous piece of midcentury-modern-inspired design — they can be seen everywhere from waiting rooms to your chicest friend's dining room. While they come in many colors, this clear style will help make any small space, such as an apartment kitchen, seem larger due to their transparency.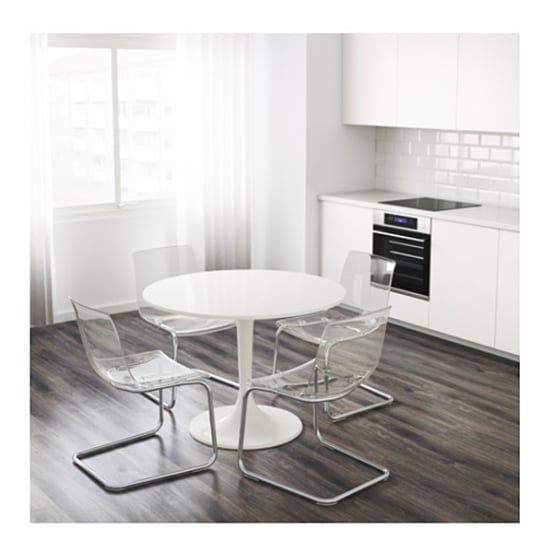 Tulip Table
It doesn't matter what you call it — this sleek round table is heavy enough to be the focal point of a room and anchor a design scheme but also simple enough to be a clean slate for you to change out chairs and accessories as you move from space to space. Even if your style goes more traditional later on, this table isn't too modern to be off-putting years from now.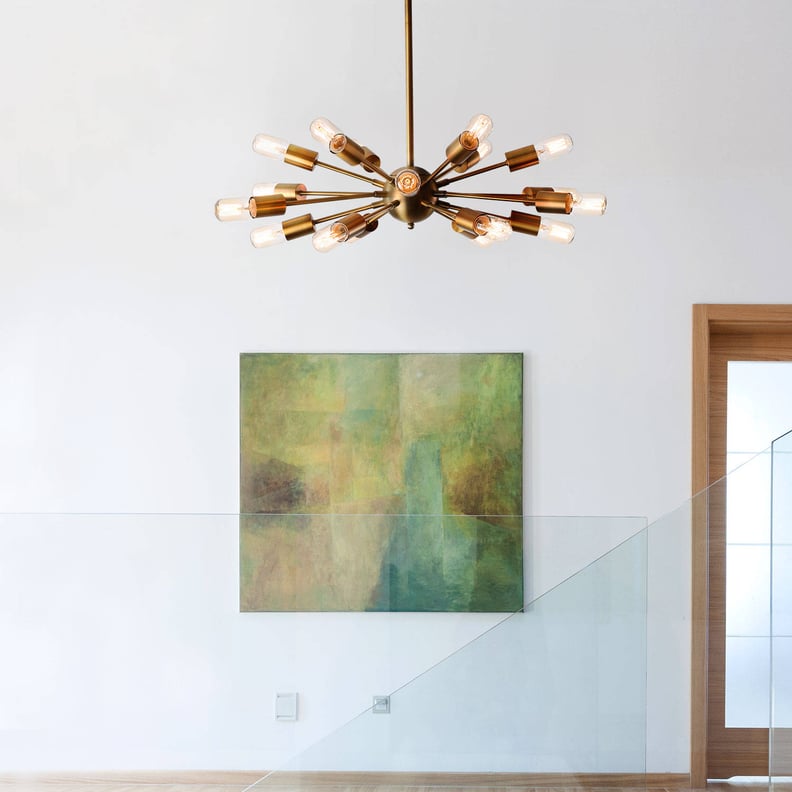 Sputnik Chandelier
Named after the first satellite launched into space (in the 1950s, at the height of midcentury modern's popularity), this light fixture is really representative of the space age. The fixtures can be either oval shaped like this one or circular, and there are even options that are floor lamps that make it easier for renters to get in on the trend.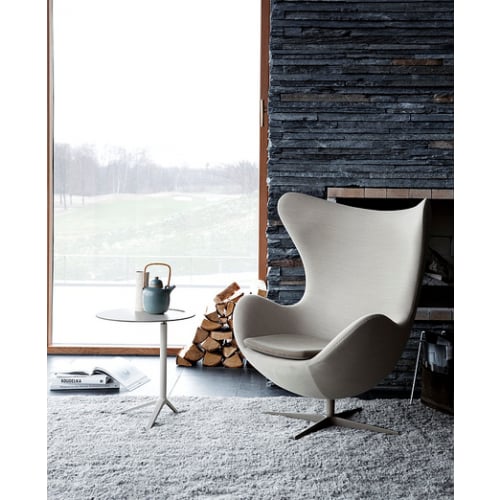 Egg Chair
This ultramodern design can help bring together an entire room or be the sole focal point in a space. The space-age arms of the chair and the deep seat make it extremely comfortable, while the high back allows for privacy.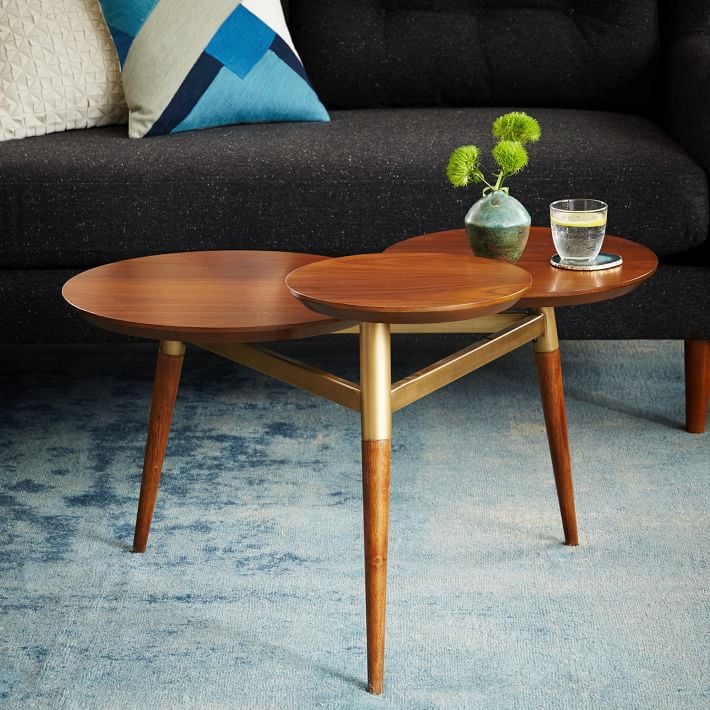 Turned-Leg Table
A turned leg — also known as a tapered leg — is one of the hallmarks of midcentury modern design and can appear on everything from a chair to a sofa to a table. The tapered leg is stylish yet very sturdy and helps reinforce the clean lines of midcentury modern furniture. The legs are often dipped in a metallic; you can DIY your own easily.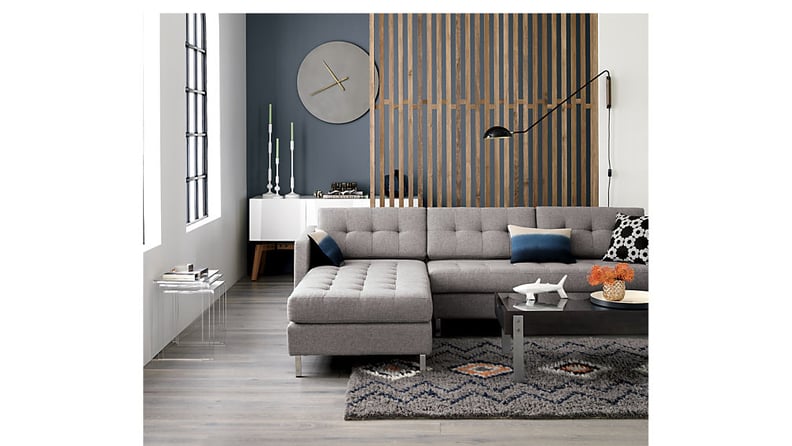 Button-Tufted Sofa
If there's one embodiment of the modern urban version of midcentury modern furniture, it's the button-tufted sofa. The pure, simple design of a midbacked sofa like this one will complement any space whether it's an eclectic family home or a city loft. The genius shape — made modern by the button tufts that are small and plain — works in both a large sectional and a smaller apartment-style settee, making this a sofa style you can have for years.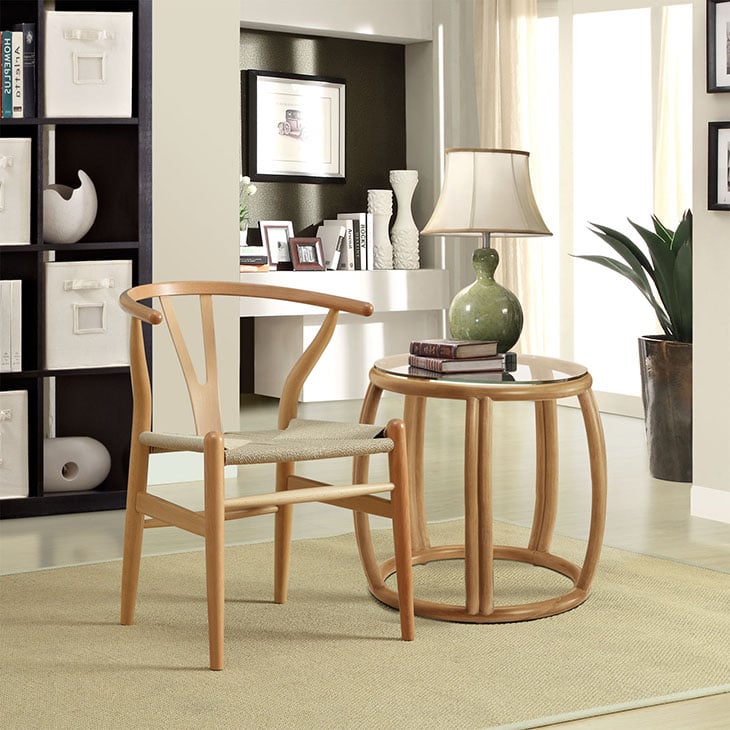 Wishbone Chair
These dining chairs have become the chair du jour and seem to be everywhere — for a good reason. The clean lines and gentle curve of the chair will bring personality into your dining space without overwhelming it. They're also a great substitute for a traditional armchair in living spaces where an upholstered piece of furniture would be too bulky.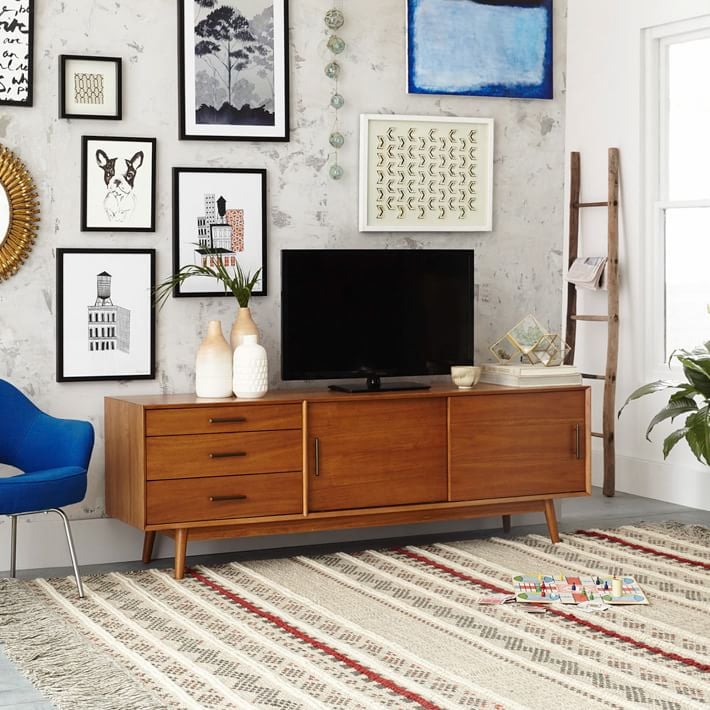 Low Console
A low console like this one is a great alternative to the standard media unit — it is more stylish and will carry through your homes as your style evolves as an anchor piece. Look for horizontal sliding storage doors as well as the aforementioned turned legs in a natural wood grain to really nail the look.
Graphic Rug
Geometry and lines are essential to the design of the midcentury modern style, and a great way to tie an entire room together — whether with one midcentury-inspired piece or many — is through a graphic rug. Diamonds, lines, circles, or more organic shapes not only show off an insane amount of personality in a space but also help pick up on the clean lines of your expertly chosen furniture.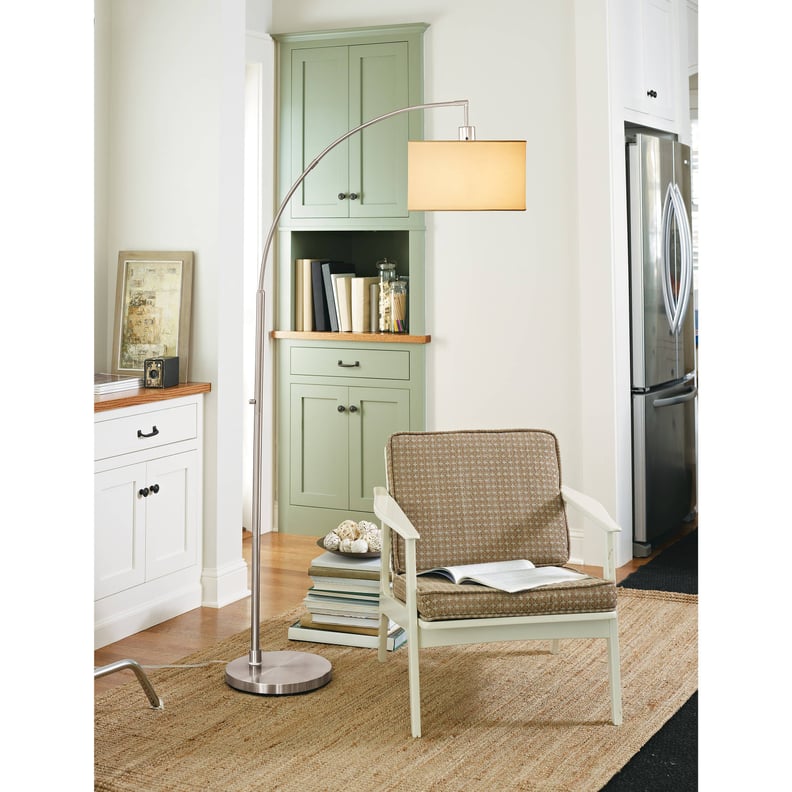 Arc Lamp
This arc floor lamp is a great midcentury modern example of how beautiful design follows the usefulness of the item. The lamp is not only functional for reading, but it also is a showpiece in itself and helps fill up a room without blocking it as a functional sculpture, which really helps if you're low on space and tight on budget.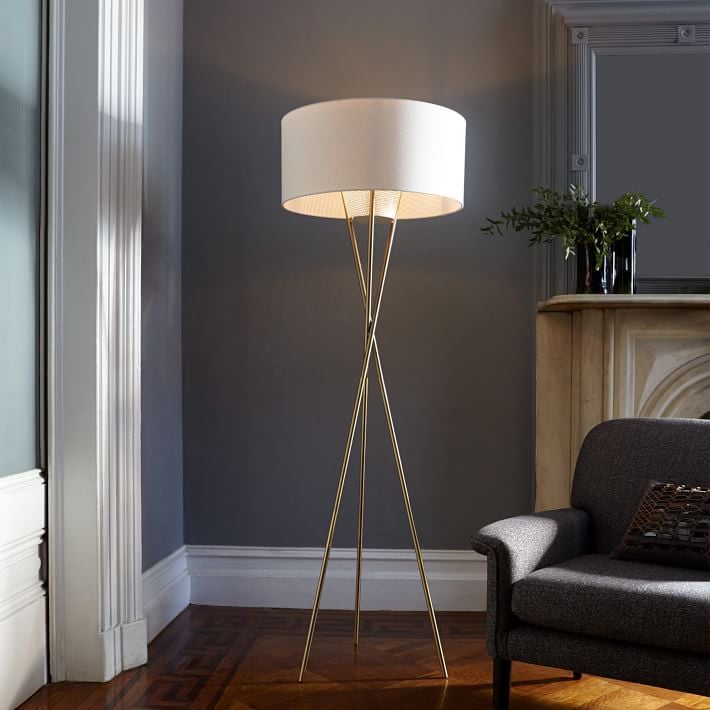 Tripod Floor Lamp
Just like with the Sputnik chandelier, the tripod lamp, which can be in either a floor or desk shape, is inspired by space exploration in the 1950s and 1960s. The lightness of the base helps accent a room without taking away from it, and the shade can be switched in and out easily for an affordable, quick update.