We're constantly on the hunt for cleaning and decorating hacks to help you create the home of your dreams. That is, without having to worry about harming your family or the environment in the process.
From a natural hand soap that will moisturize as you suds up to the organic all-purpose cleanser of your dreams (there are also wipes!), read on for 10 incredibly effective, natural household items that will help you get the job done safely, all available at Whole Foods.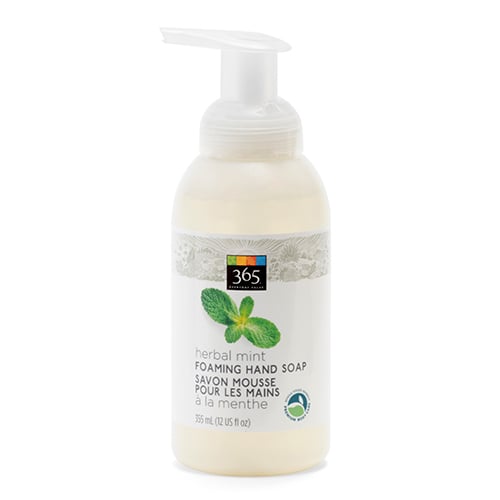 365 Everyday Value Foaming Hand Soap
Washing your hands throughout the day can end up being very drying, which is why we can appreciate this mint foaming soap ($4). Backed by Whole Foods's Premium Care Body Seal, it's formulated with aloe vera, shea butter, vitamin E, and pure essentials for moisturizing as you suds up. This mint scent in particular is also extremely refreshing.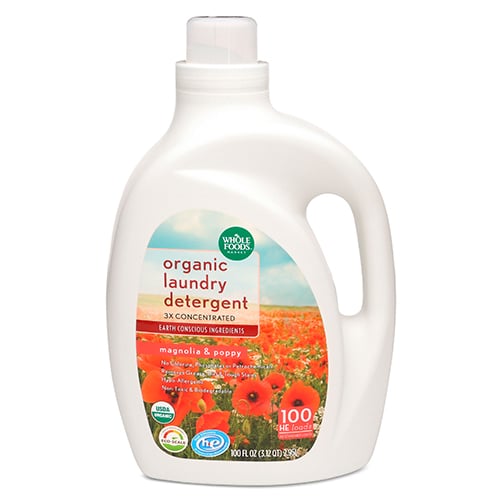 Whole Foods Market Organic Laundry Detergent
Recommended for high-efficiency washers, this triple-concentrated laundry detergent ($14) is scented with all-natural fragrances and doesn't contain any petrochemicals. Your clothes will smell amazing and you won't need to worry about having polluted any waters in the process.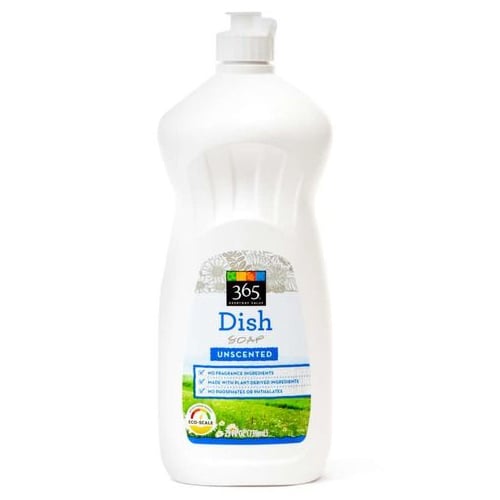 365 Everyday Value Liquid Dish Soap
It's crazy to think of how many times we've washed our dishes with perfumes (or at least highly fragranced soaps). This alternative from Whole Foods's 365 Everyday line ($4) is made with 100 percent natural fragrances and essential oils and without any sodium lauryl sulfate so you can successfully (and safely) remove food particles from your dishes.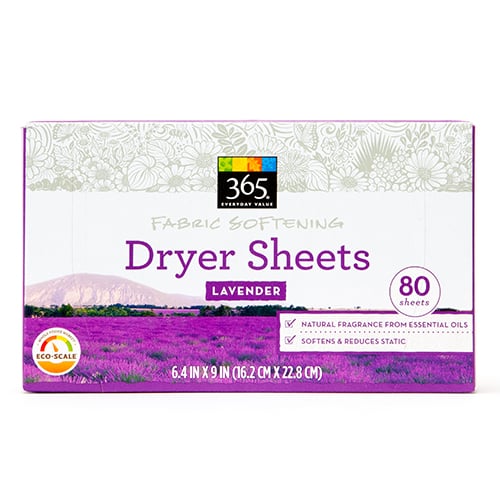 365 Everyday Value Fabric Softening Dryer Sheets
This is another product you can feel good about using at your local laundromat (even if that's in your own home). Made with 100 percent natural fragrance from essential oils (and no phthalates), these dryer sheets ($6) are not only safe for the environment, but contain a calming lavender scent that will soothe you throughout the day. We especially like to use them for our pajamas.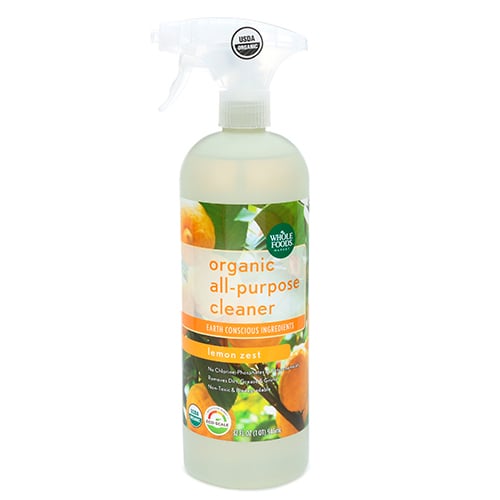 Whole Foods Market Organic Lemon Zest All-Purpose Cleaner
Say hello to your new favorite cleanser ($4). It's nontoxic, biodegradable, free of chlorine and phosphates, and will remove dirt (and even) grease on just about anything. Unlike many cleaners that contain harsh chemicals, it also has a light, refreshing lemon scent that won't leave you with that dizzying feeling.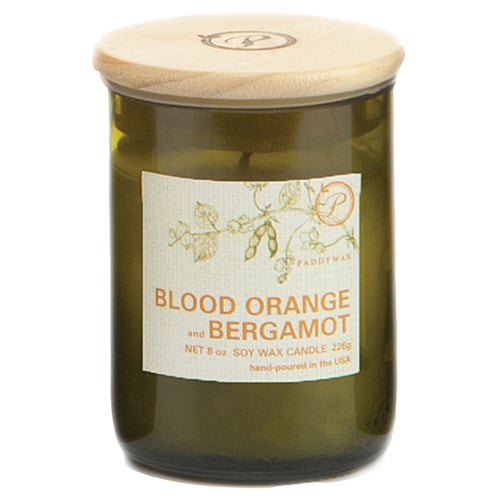 Paddywax Blood Orange & Bergamot Upcycled ECO Candle
This soy wax candle from Paddywax ($16) is housed in an upcycled glass container and gives off an intoxicating citrus scent. Clean the jar after burning and use it to hold anything from utensils to flowers (or even wine!). We also love giving these as hostess gifts.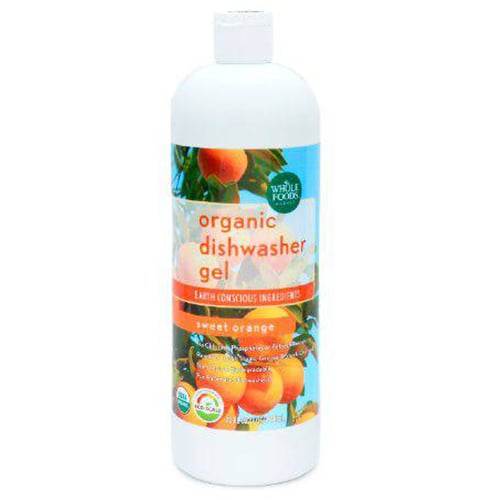 Whole Foods Market Organic Dishwasher Gel
Leave it to us to get excited about dishwasher gel ($5). At least in this case we can say it's nontoxic and biodegradable and leaves behind a sweet orange scent instead of that of bleach. Oh, yeah, and it will leave your dishes squeaky clean.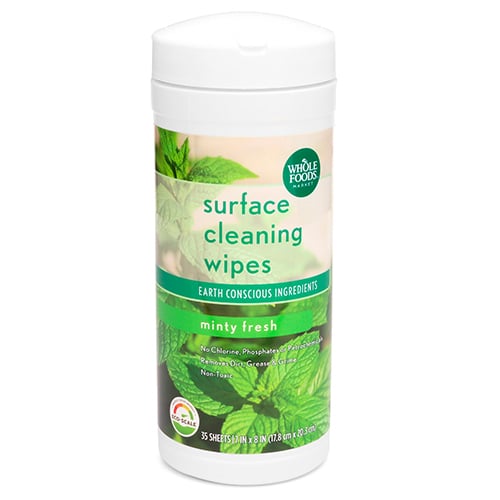 Whole Foods Market Organic Surface Cleaning Wipes
Unlike those from some mainstream brands, these minty cleansing wipes ($4) are made without toxins, phosphates, chlorine, or petrochemicals. Keep them on hand for quick cleanups at home or the office (we also carry them in the car just in case).
365 Everyday Value Essential Oils
When it comes to essential oils ($15 for 2 oz.), the possibilities are endless (find some inspiration here). Whole Foods offers a wide range, from lavender to eucalyptus, whether you're looking to spruce up your new healthy cleaners or just clear your mind.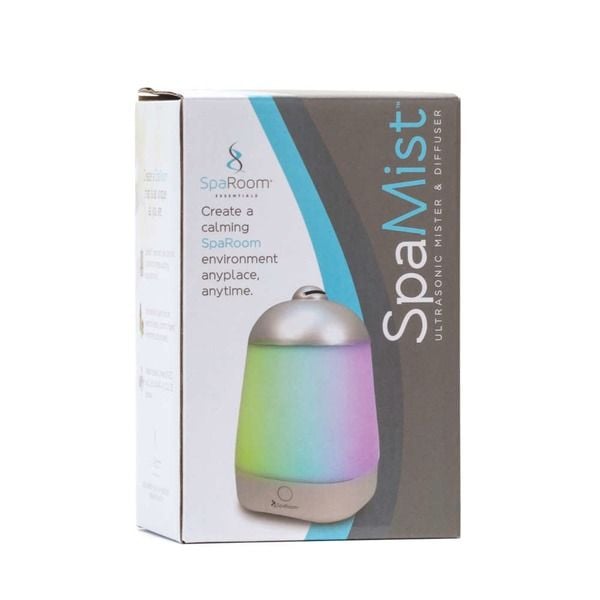 Whole Foods Market Ultrasonic Chrysanthemum Essential Oil Diffuser
One of the easiest way to incorporate essential oils into the house is with a diffuser. This one ($60) will make your home feel like a spa with its LED lights and ultrasonic pulsations.