Andy Cohen's NYC Apartment Is a Stylish, Real-Life Clubhouse
The ladies of Bravo's famous (or infamous, depending on your POV) Real Housewives franchise may live in some lavish spreads, but their suburban McMansions have nothing on the abode of show executive producer Andy Cohen. The former head of development at Bravo and current talk show host of Watch What Happens Live worked with interior designer Eric Hughes to combine two West Village apartments into the ultimate clubhouse: a sumptuous, masculine duplex designed with entertaining in mind and outfitted with just enough playfulness to make you feel immediately at ease. The media impresario opened his doors to Elle Decor for its October issue. Take a look at some house tour highlights and hear what Andy had to say ahead. Then head to Elle Decor for the complete feature.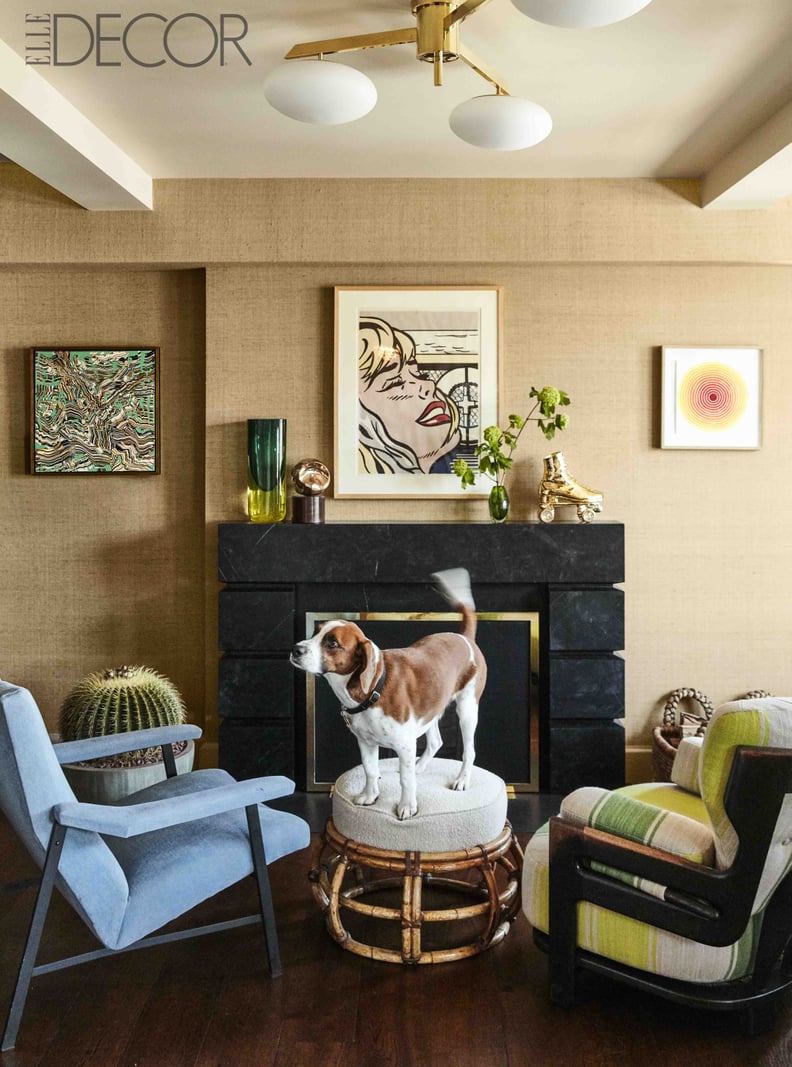 Andy's adorable dog has become a fan favorite. "I have more paintings of Wacha than you would believe. When you're a talk show host with a dog . . . people send you things," he reveals.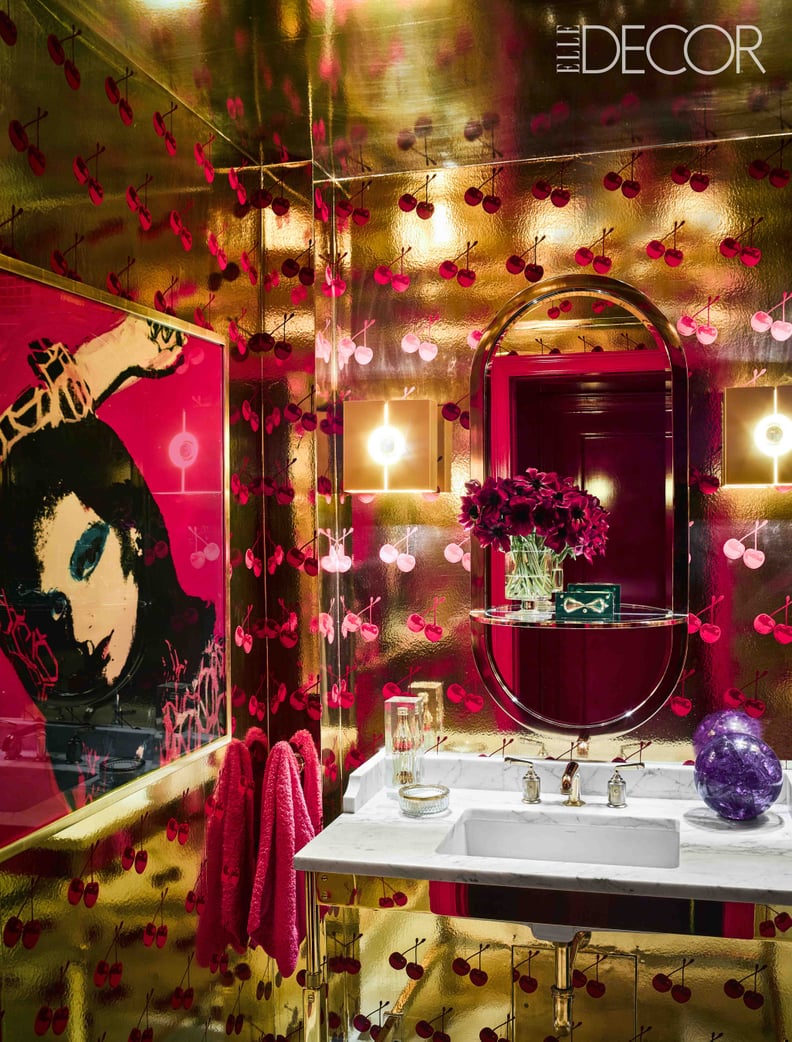 Andy's bathroom might look straight out of a club, but that's because he's often entertaining an intimate circle of A-listers. Close friend Sarah Jessica Parker describes his house, saying, "That flowered wallpaper, that yellow buffalo plaid on the couch, are so divinely Andy. They're whimsical but weighted in something grown-up. I sneak out to Andy's place when I have a half hour, and we'll have a drink and catch up."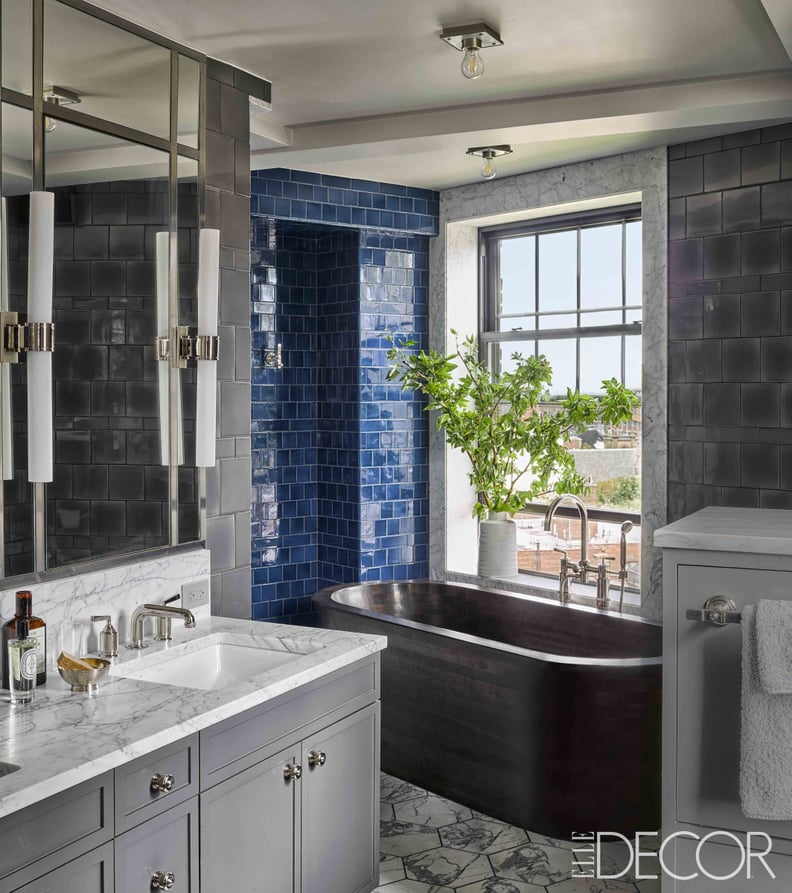 In Manhattan, the opportunity to buy the apartment adjacent to your own so you can expand doesn't come up often. So when Andy heard from his doorman that the elderly resident in the unit above him was nearing the end of life, he followed up on it. "I began doing that creepy New York thing of asking, 'How's my neighbor?' Then the guy passed away, and my doorman and super were looking at me like I'd killed him."
Andy's guest room couldn't be cozier — but before you try to secure an invite to Casa Cohen, know that while Andy loves to entertain, he isn't much of a chef. "I barely cook, to be honest."