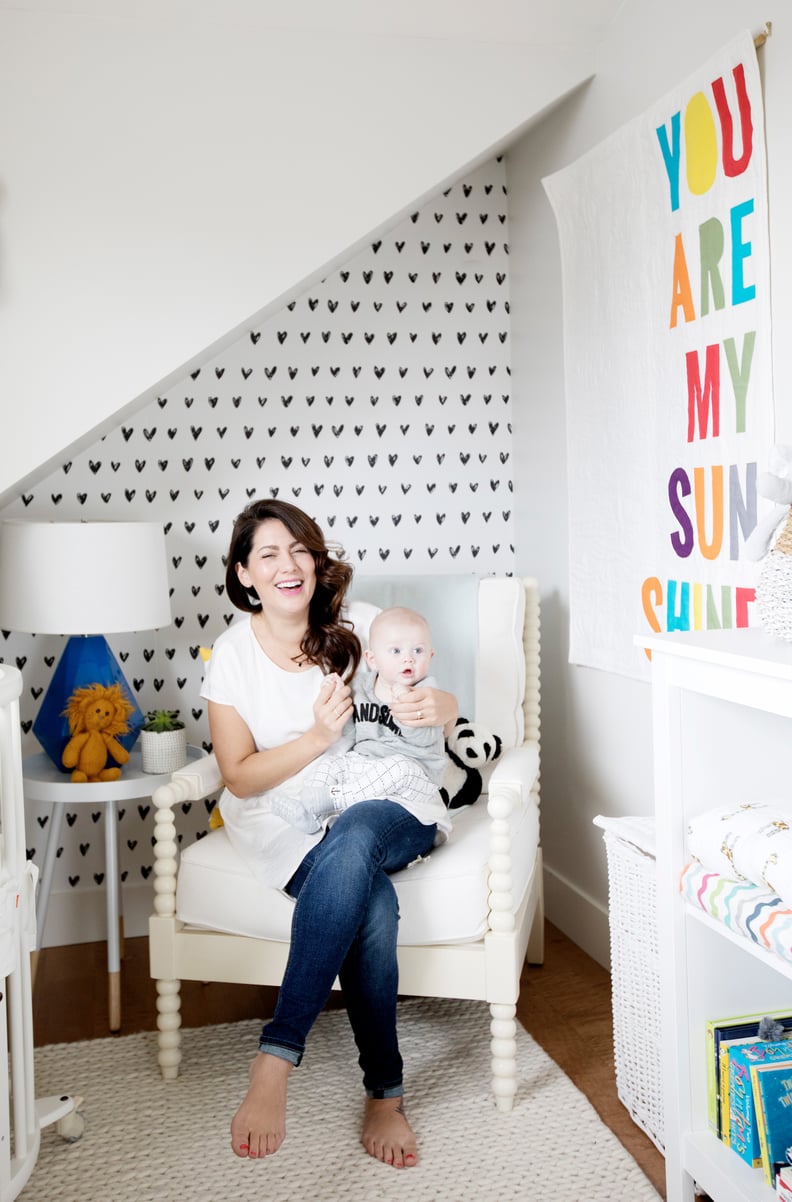 Wayfair
Wayfair
On Love It or List It Too, interior designer (and one-time Bachelorette star) Jillian Harris has no problem turning lackluster homes into dazzling spaces — but when it came to decorating her own Vancouver condo, even this pro needed a little help. "There are so many factors that come into play that it's much harder for me to decide what I want," Jillian told Wayfair, the online retailer who worked with her on the makeover. The resulting space, which Jillian uses primarily when filming her show (her main residence is in Kelowna, BC) is, in Jillian's words, "fresh, clean, and functional." This is a big change from the more feminine, vintage look the property had before.
The mom to nearly 6-month-old son Leo admits that this time around decorating was all about the baby. "I actually designed everything with Leo in mind. Even though it's still delicate and there is a ton of white, it's still baby-friendly and functional. We got rid of the knickknacks, clutter, and hard edges. We replaced them with lots of soft corners and then added some pops of color and softer finishes."
Check out how Jillian and Wayfair were able to combine fashion-forward and baby-friendly design to stunning effect ahead. Then, steal the look for your own home by shopping the exact products on Wayfair.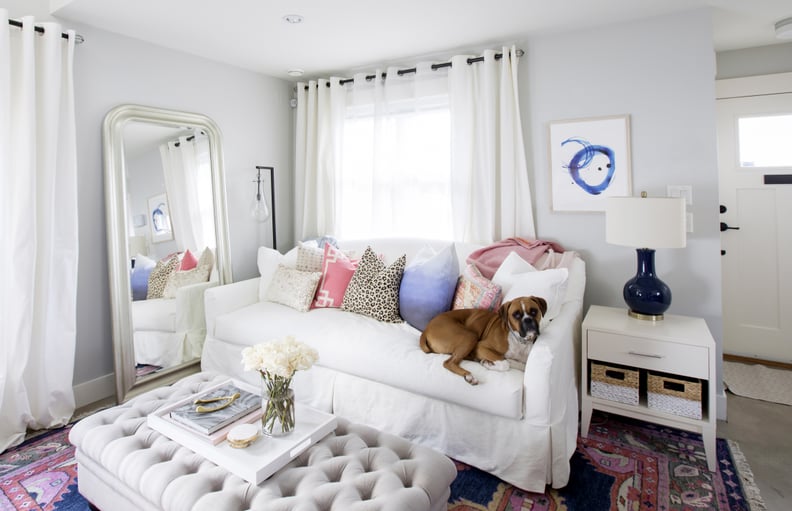 When asked how to achieve her interior design style, Jillian encouraged patience. "Don't expect everything to fall into place after the first try. If something doesn't feel right, try moving it to a different room or location. Take things away, and then add things back. A well-designed room with personality evolves over time, so it's okay if it doesn't come together all at once!"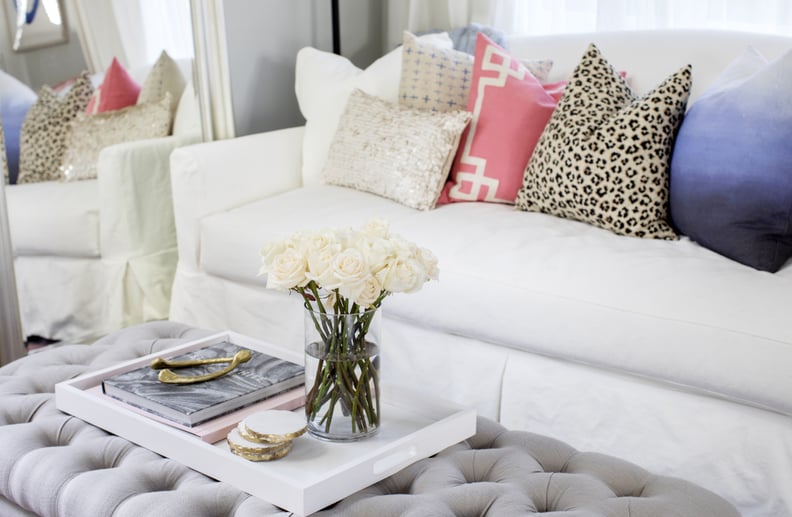 Jillian was candid when it came to the challenges of decorating her own home versus clients'. She said, "I have an amazing design team on Love It or List It, Too which really helps me bring my ideas to fruition and keeps me on track. When it comes to my own home, it can be really tough to choose what the best option is. There are so many great products out there."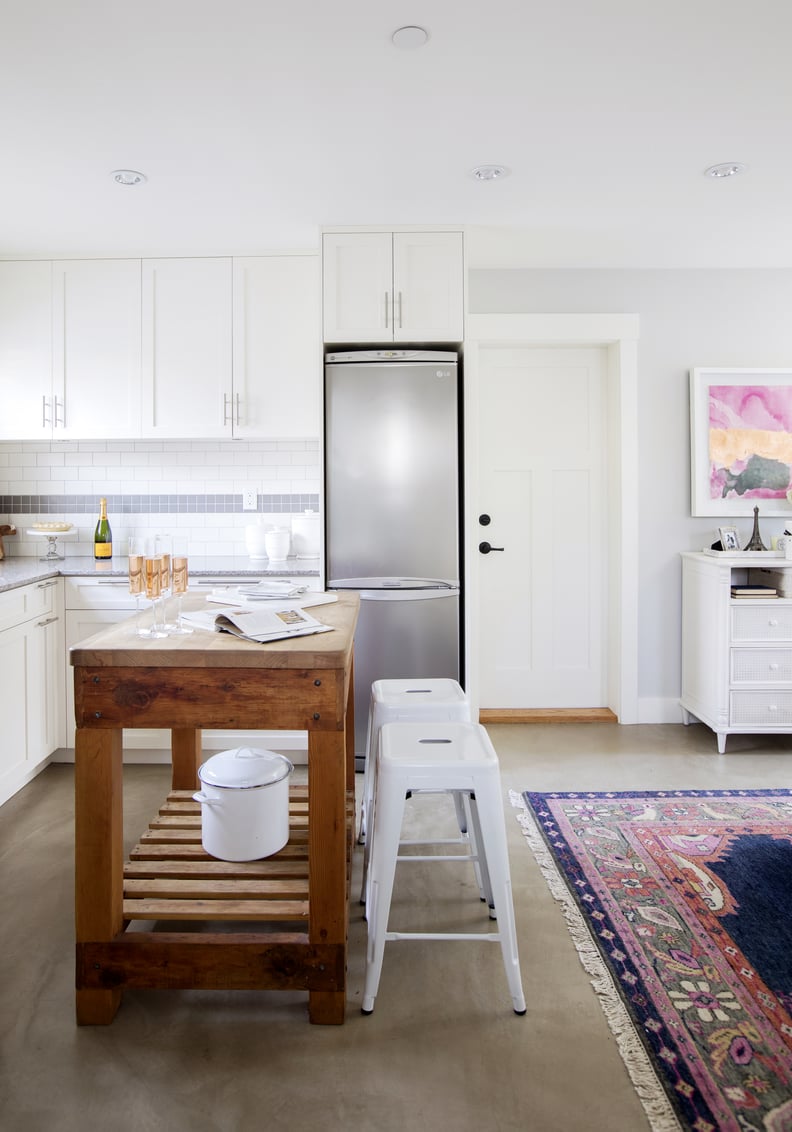 With a practical wooden island and on-trend industrial-chic stools, the kitchen embodies Jillian's "fresh, clean, and functional aesthetic."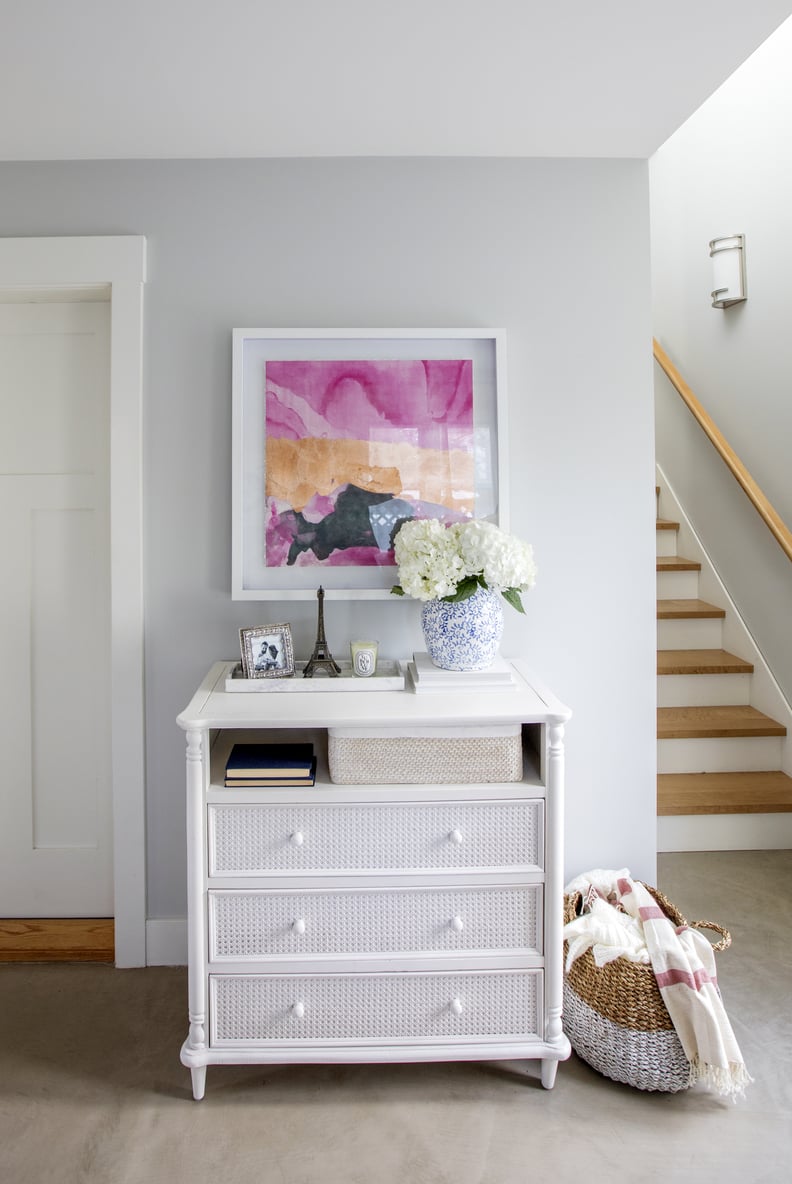 Jillian's love of fashion can be seen in her decor. "I definitely think fashion and interior design go hand-in-hand. If you have good style in one, then you will probably have good style in the other! It's all about having an eye for what looks good together," Jillian said.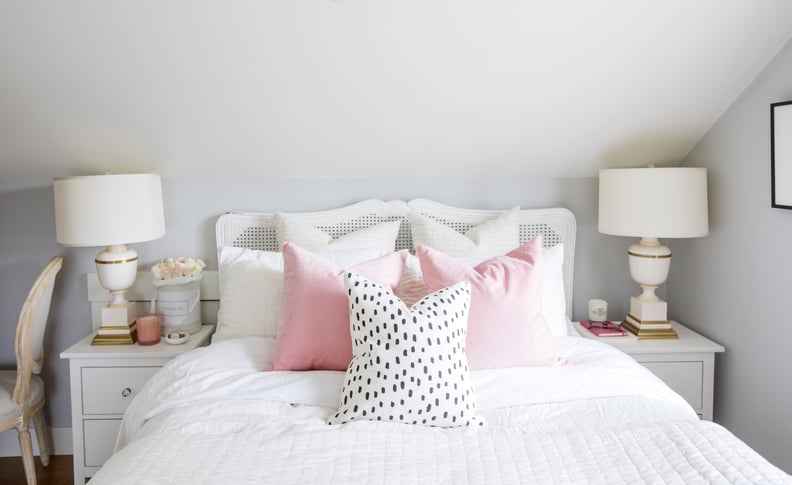 Making a second residence feel like home can be challenging, but Jillian has a tip: "This may sound crazy, but I try to have two of everything so that I'm not constantly bringing things back and forth or forgetting anything!"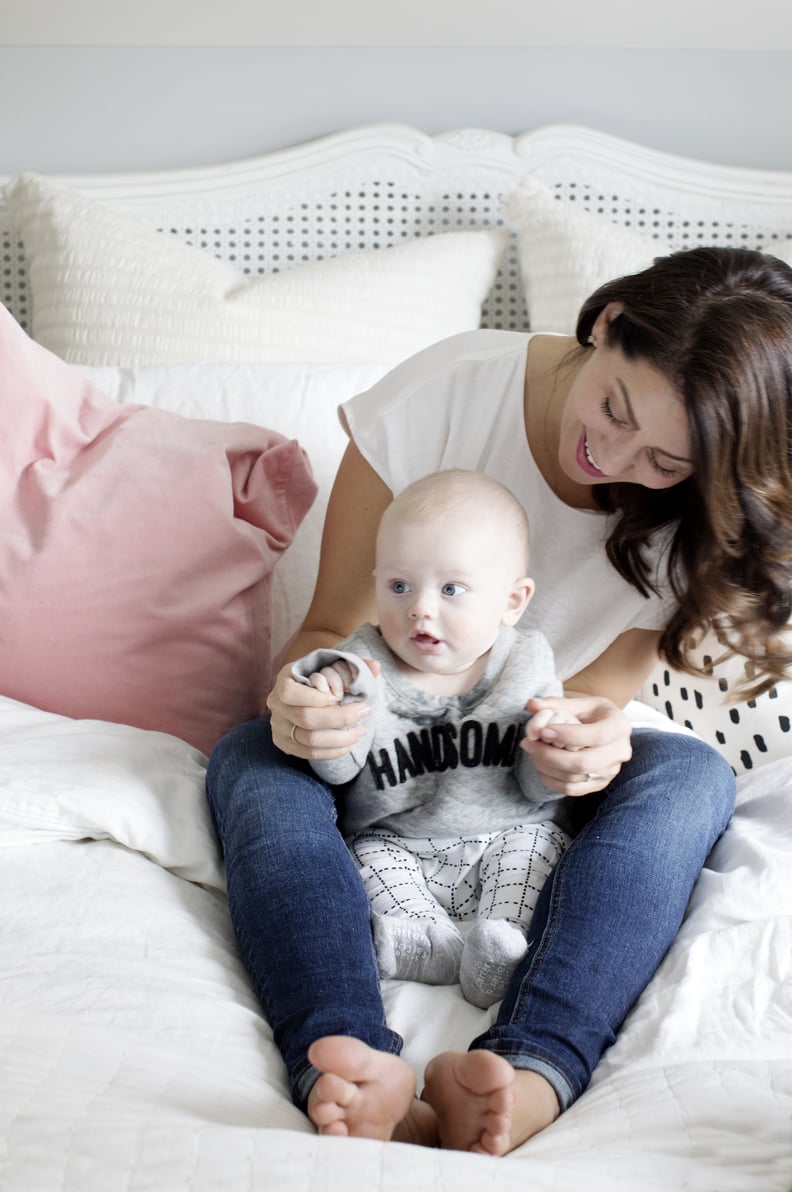 Amongst her favorite pieces in the house is this shabby-chic bed. "I love the headboard in my bedroom," Jillian shares, adding, "I also love the new sofa. The living room is small but the sofa is oversized — it's like having a king-size bed for our living room!"
While Jillian had fun decorating a second space, she also had new design challenges when decorating this house. "The Vancouver home in particular needs to be functional and clutter free without feeling too cold. It took a ton of trial and error to get it feeling just right!"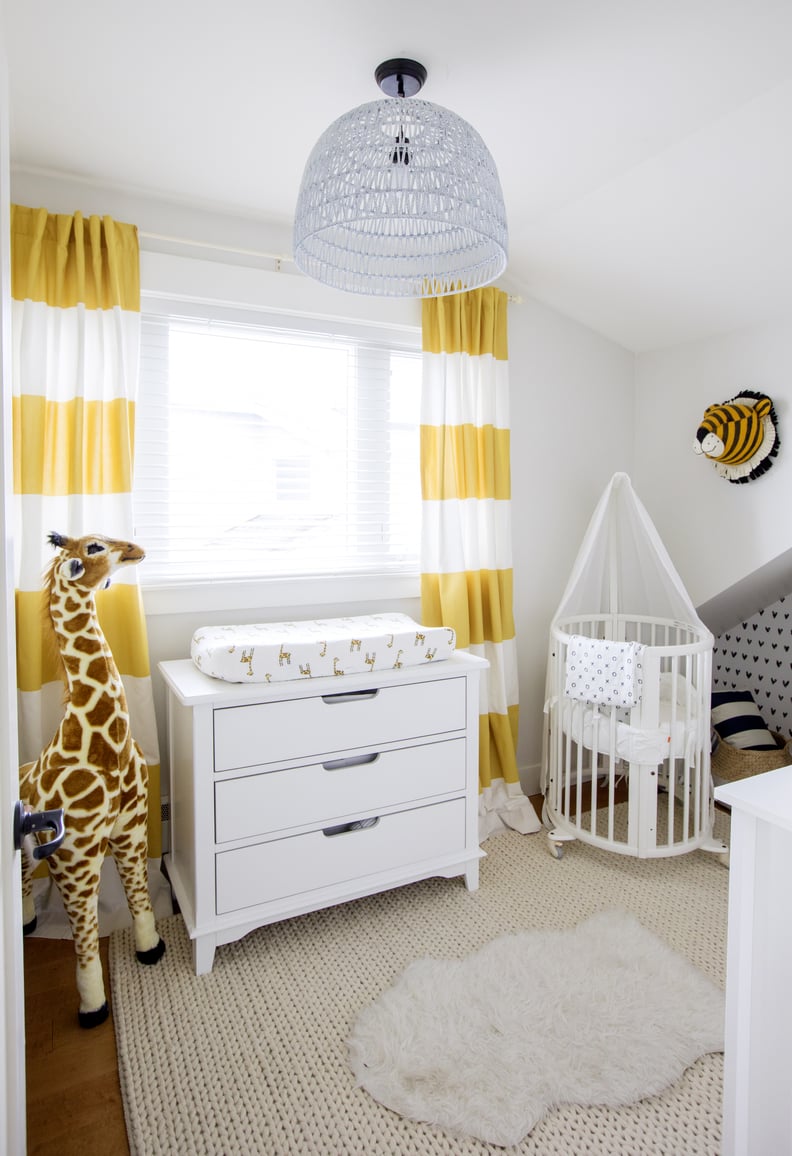 "Before I had Leo, I wanted his nursery to be white, gray, and neutral — including his toys. Now that I'm watching him grow and develop, I understand the importance of decorating with color. That's why I wanted to add pops of brightness to the Vancouver nursery for him, and I absolutely love the way it turned out!" Jillian explains.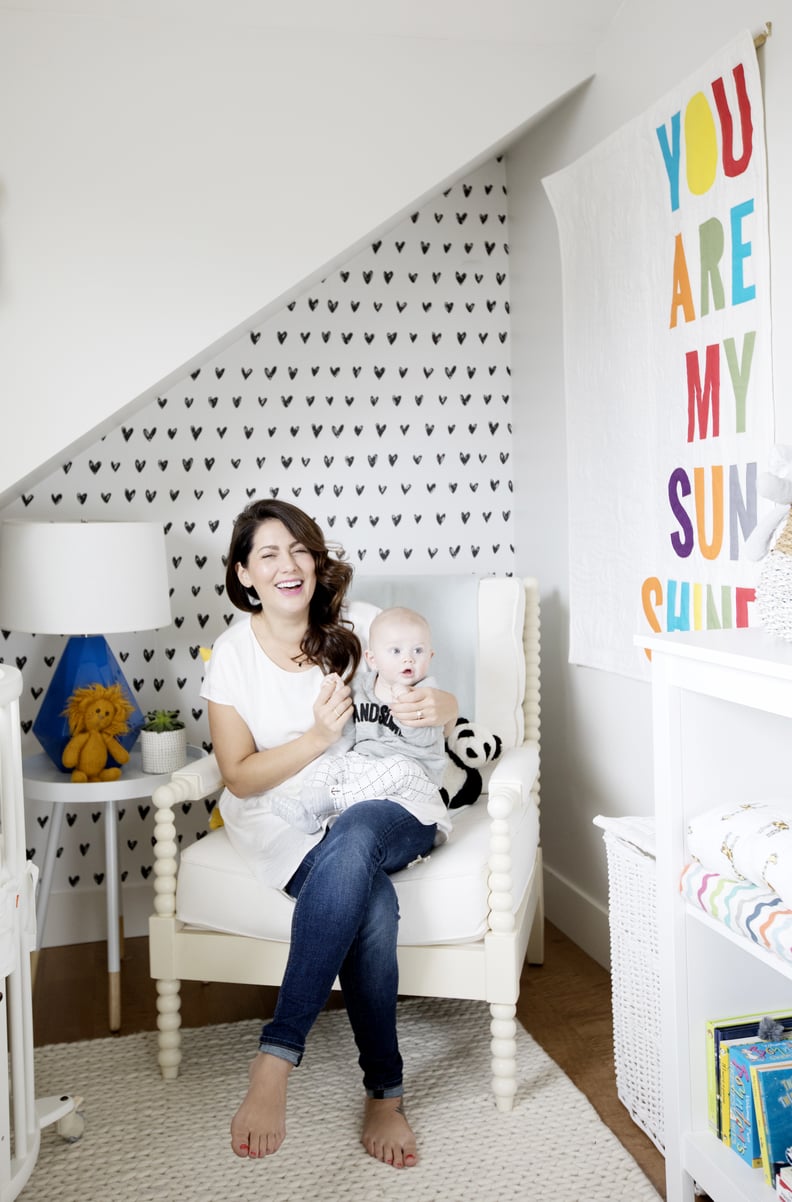 "The chair in Leo's nursery was something that I had my eye on for quite some time," Jillian reveals.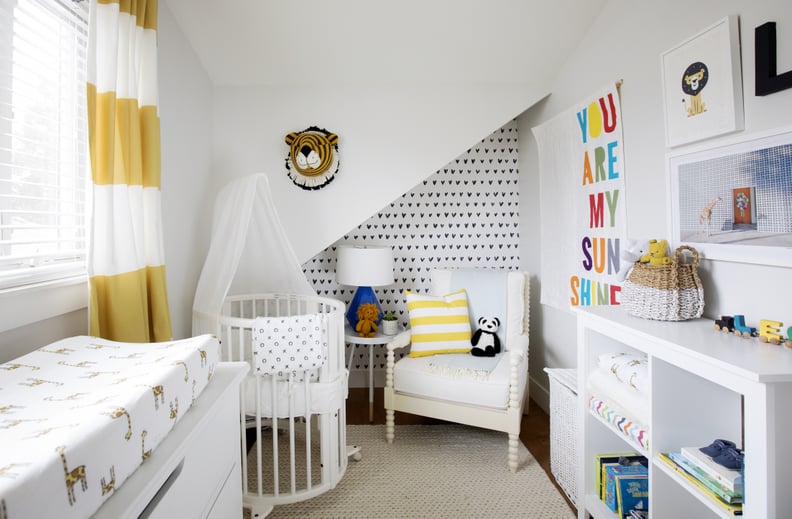 "I am all about tons of storage and having an 'everything has its place' mantra. Ultimately, my house needs to be clean and orderly so that when I am home I can focus on Leo and my family and just relax," busy working-mom Jillian says of her stay-sane policy.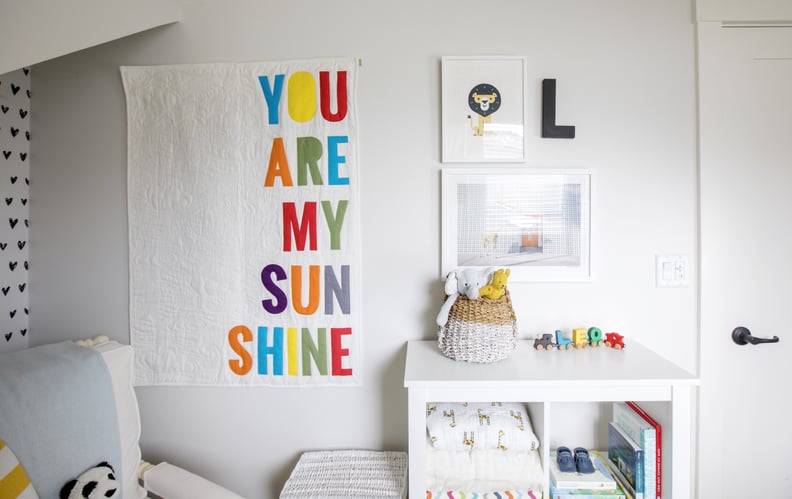 Thoughtful art, cozy accents, and pops of vibrant color set the tone in Leo's darling nursery.