All the Flowers in Pippa Middleton's Wedding Identified
Seasonal, scented, and spring-licious blooms were the order of the day at Pippa Middleton's recent wedding to James Matthews. As befitting an English countryside celebration in May, the whole day was filled with flowers. Take a look at exactly which ones.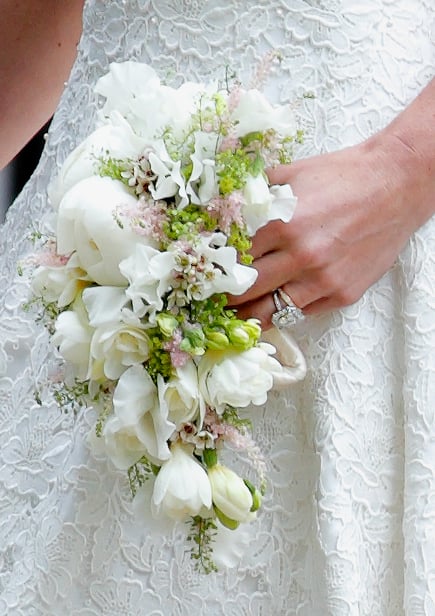 The Bouquet
As with sister Kate's shield-shaped bouquet, Pippa opted for a small arrangement. Her inverted teardrop was made up of white peonies and sweet pea, cream freesia, and wax flower, accented with wisps of pink astilbe and green thlaspi.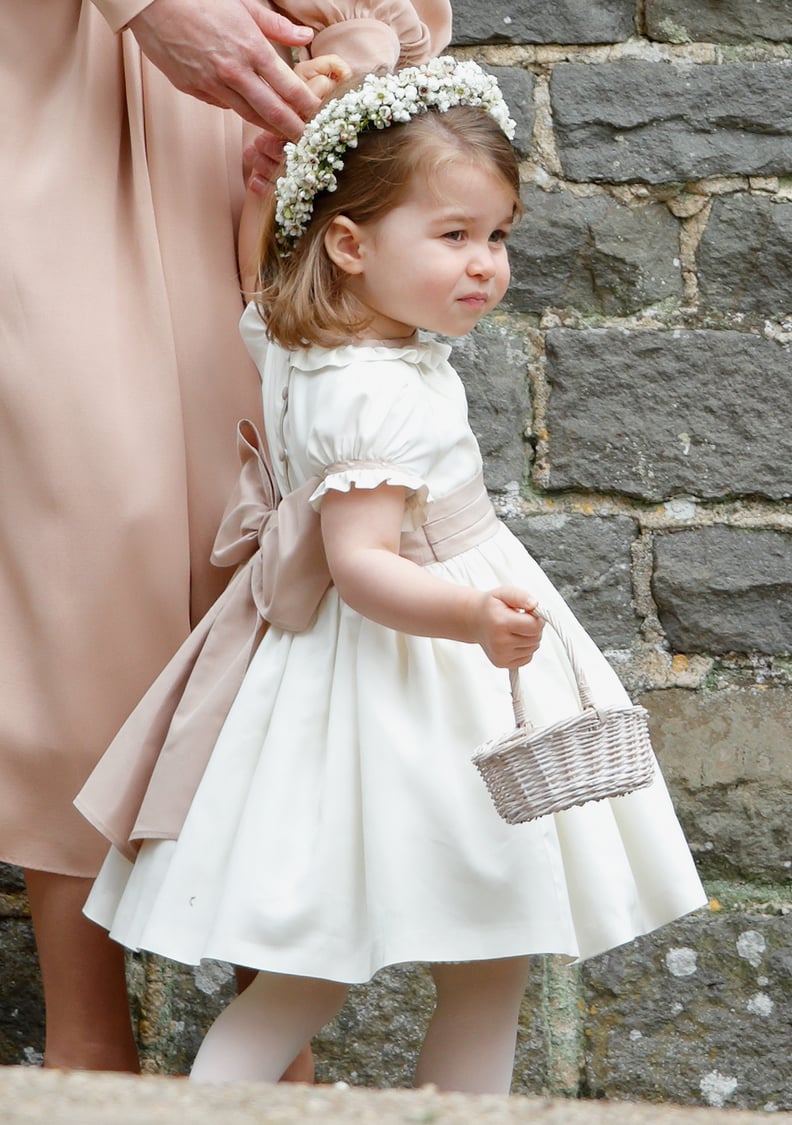 Bridesmaids' Flower Circlets
Made up of pink and cream wax flower and gypsophila, the bridesmaids' headpieces were complemented by the matching floral hearts they carried up the aisle. On their way back out of St. Mark's church, they — along with the page boys — carried little white baskets filled with petals, which they scattered before the couple.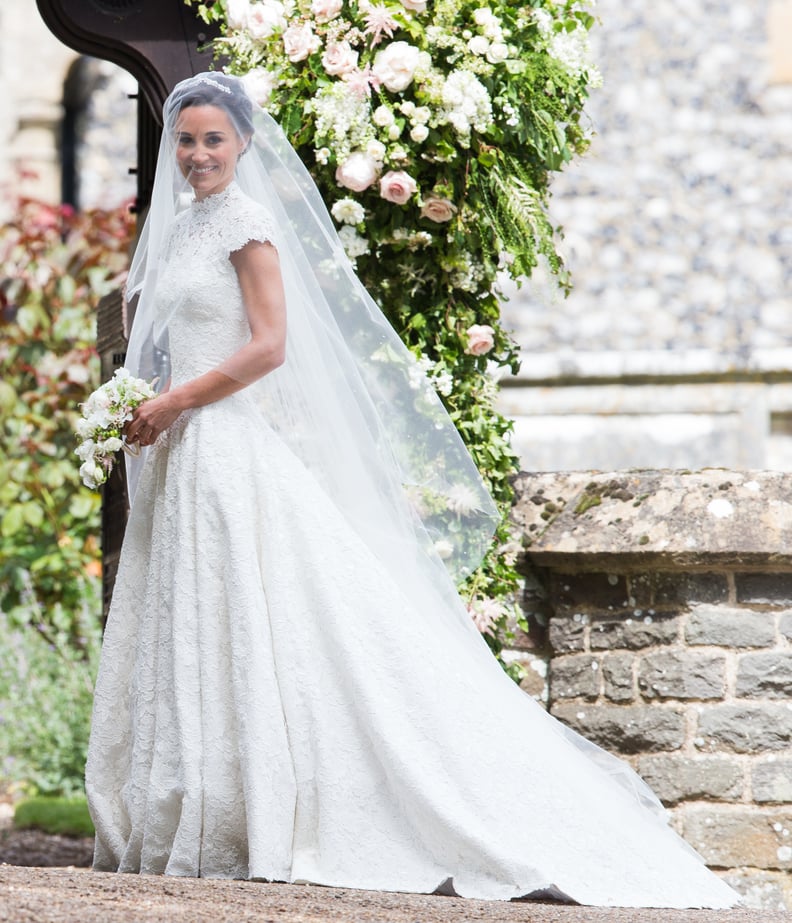 Church Arrangements
Masses of Spring blooms welcomed guests as they arrived at the lychgate of St. Mark's, and inside they filled every corner of the church. Windowsills and pillars bloomed with a mix of white and pale pink peonies, pale pink roses, white spray roses, white lilac, white and pink astilbe, white phlox, and wax flower, while the abundant greenery included trailing ivy, thlaspi, alchemilla mollis, and asparagus fern.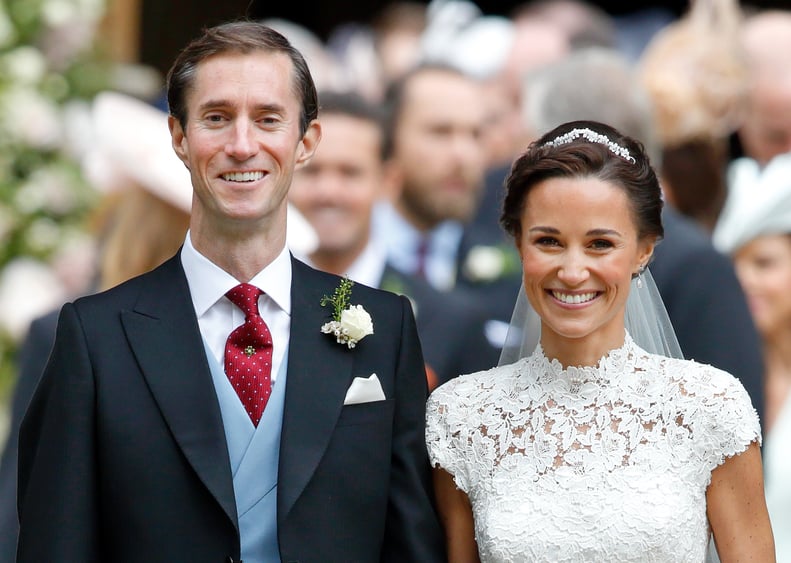 Buttonholes
Yes, the bridal flowers were the stars of the show, but what about the fellas? Pippa's new husband, James, and key gentlemen in the wedding (including the groom's brother Spencer; Pippa's brother, James; and her father, Michael) wore matching buttonholes of an ivory rose, wax flower, and thlaspi.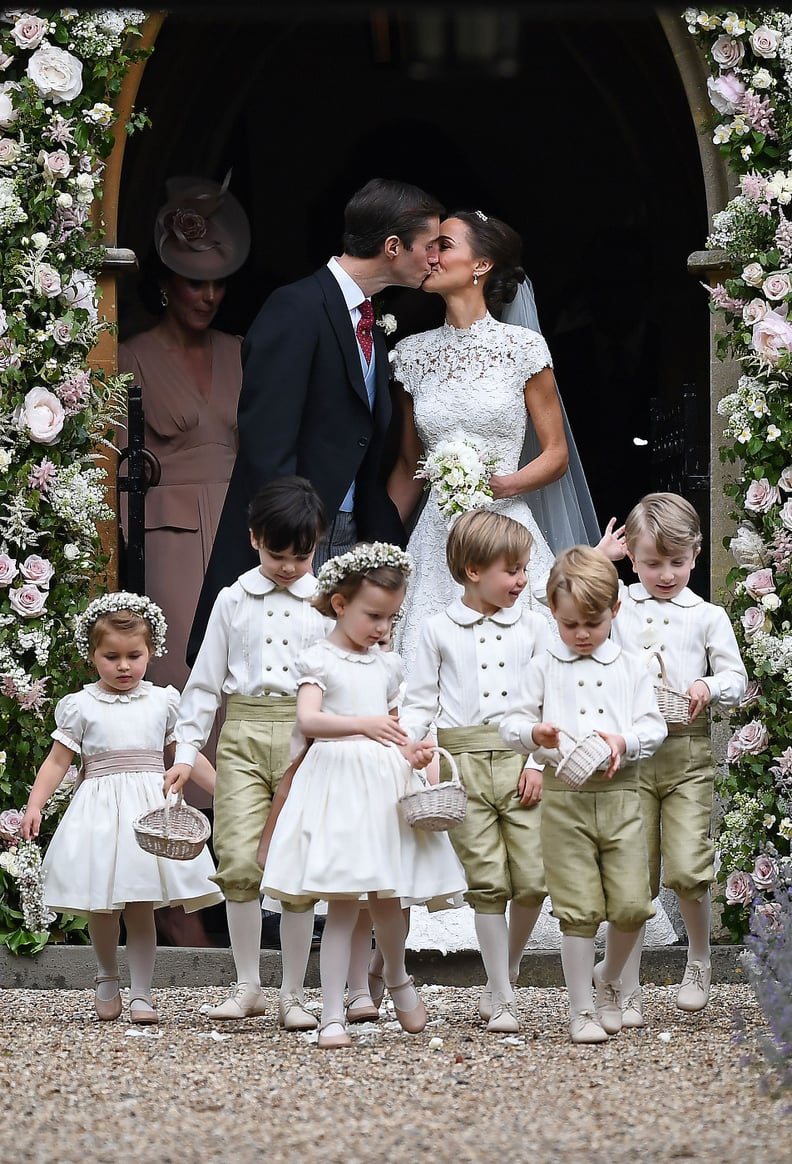 Floral Arch
Pippa's flower-filled pièce de résistance was the beautiful arrangement around the church door, where she and her new husband shared a kiss. The arch was made up of flowers that had been used inside the church including pink and white peonies and roses, white lilac, white and pink astilbe, and tree ivy.
At the reception, there were still more seasonal blooms. The glass marquee was filled with ceiling-high cherry blossom trees, and buckets of frothy white cow parsley were also seen being delivered to the Middletons' home in the run-up to the big day.