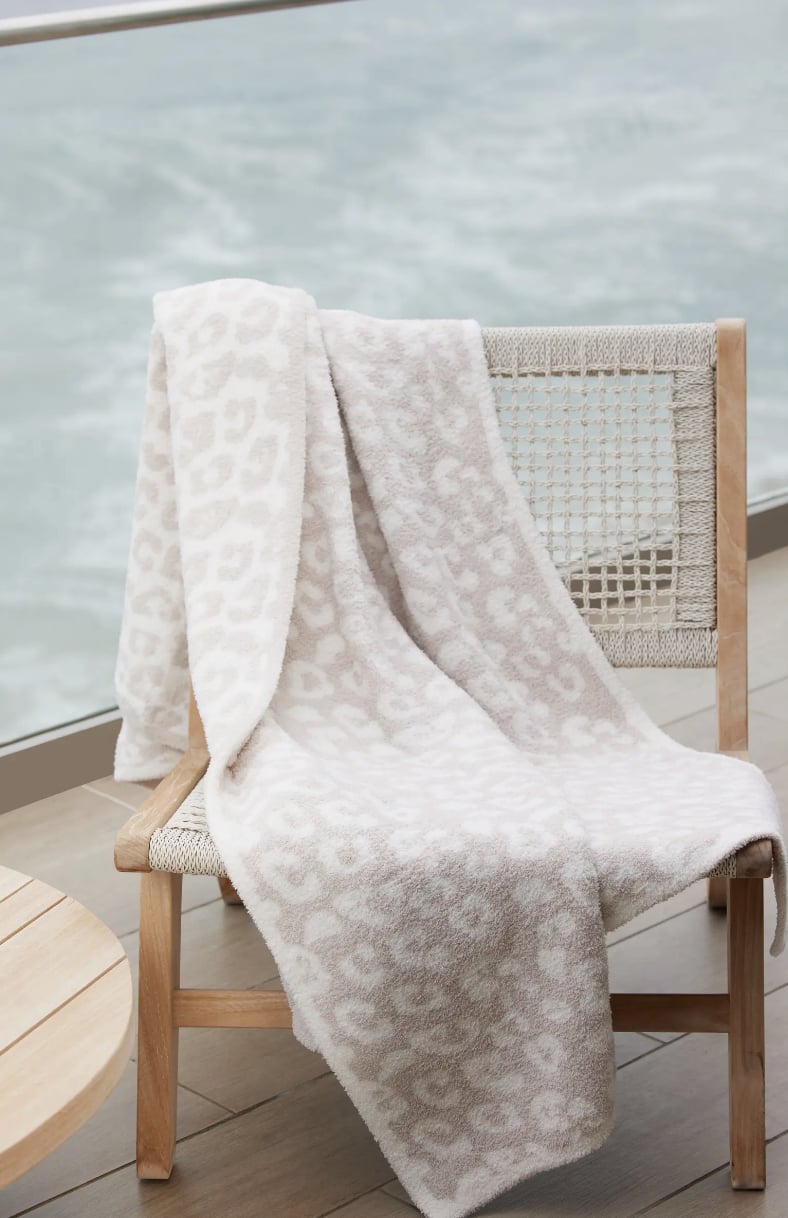 Nordstrom
Nordstrom
As POPSUGAR editors, we independently select and write about stuff we love and think you'll like too. If you buy a product we have recommended, we may receive affiliate commission, which in turn supports our work.
Is it just me, or does it feel like everyone is low-key obsessed with Barefoot Dreams? Founded in 1994 by Annette Cook, Barefoot Dreams is all about making cozy essentials that look just as good as they feel — I mean, that's basically been my motto for the past three years. And, with a star-studded fan base — everyone from the Kardashians to Hailey Bieber and even Gigi Hadid has snuggled up in its offerings — Barefoot Dreams definitely deserves a coveted spot in anyone's space.
Whether you're a bonafide homebody, someone looking for thoughtful Mother's Day gifts for the leading lady in your life, or just have an itch to upgrade your space with a cozier flair, now's the perfect time to invest in a snuggly essential of your own from Barefoot Dreams.
While the brand has everything from slippers to comfortable sweats, I'm convinced the wide-ranging assortment of plush throws is the brand's real winning category. Want to see what all the hype is about? Keep reading for our guide to the best Barefoot Dreams blankets to shop right now. These home accessories are so soft and cozy, you're bound to want one of your own — or two or three. Hey, you might as well treat yourself.
— Additional reporting by Kyley Warren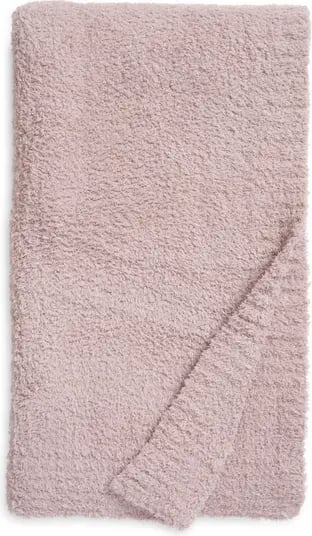 A Bestselling Barefoot Dreams Blanket
Barefoot Dreams CozyChic Throw ($147)
Let's be real, the last thing you want to do when Netflix and chilling or clocking in your mid-afternoon nap is wrap yourself in a tough, scratchy layer. (As someone who has made this mistake far too many times, I can confidently say it's the worst.) Fortunately, this loungewear brand prioritizes comfort, so you know your recipient will be in good hands — literally. Need proof? You can't go wrong with the classic Barefoot Dreams CozyChic Throw. Made with an extra-soft microfiber, your inner circle will feel like they're lounging on cloud nine.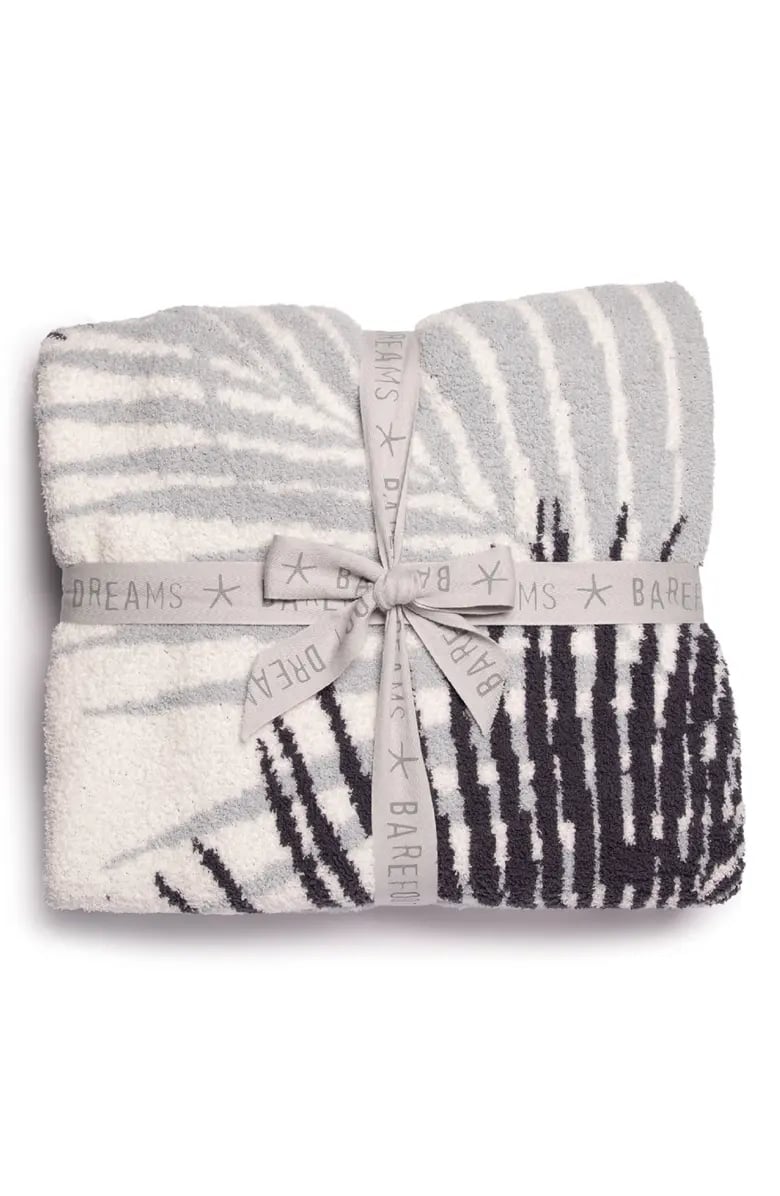 A Patterned Barefoot Dreams Blanket
Barefoot Dreams Sun Mosaic Throw Blanket ($147)
I know what you're thinking: Sure, a throw blanket might be comfy right out of the box, but what happens if you throw it in the wash? Does it turn coarse? Do stray fibers get all over the rest of your laundry? In this case, none of the above. Barefoot Dreams's microfiber material resists shrinkage, wrinkles, and pills, so staying cozy has never been so easy. Plus, beyond the accessory's plush feel, we also love this piece's boho-chic design.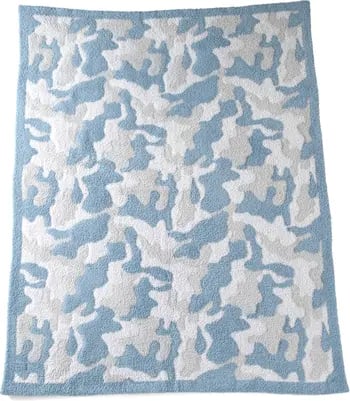 A Textured Barefoot Dreams Blanket
Barefoot Dreams Honeycomb Throw Blanket ($148)
Admittedly, a throw blanket might seem like a very grown-up buy, but every member of the family can get in on the brand's cozy magic with the help of this textured piece from Barefoot Dreams. Unlike some of the brand's other, popular blankets, this style features a dotted texture that maximizes on the cozy vibes and is the perfect thing to snuggle up in after a long day.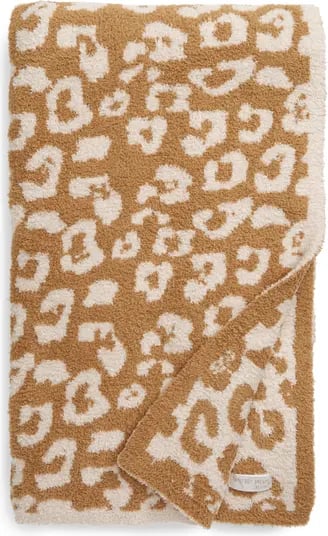 A Stylish Barefoot Dreams Blanket
Barefoot Dreams CozyChic Barefoot in the Wild Throw ($180)
Oh, and did I mention that the brand's covetable blankets come in a bunch of different colors and prints? Whether you want to stick with a versatile neutral or opt for a statement-making pattern — like the animal-print one on this fierce throw blanket — this will be one throw they actually want to leave out.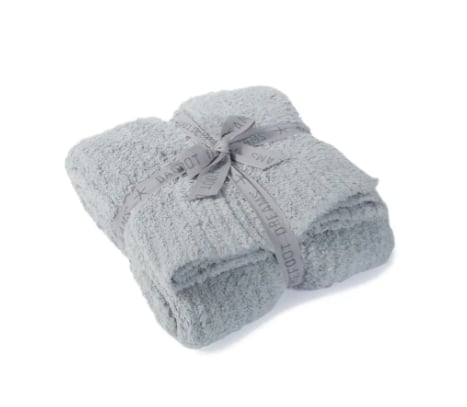 A Ribbed Barefoot Dreams Blanket
Barefoot Dreams CozyChic Ribbed Throw ($198)
Though prices vary by size, material, and pattern, it's no secret that these blankets aren't necessarily cheap. At just under $200, this might elicit some sticker shock. But, when you factor in this layer's long-lasting comfort and style, it's so worth it. And, let's be honest, you could spend just as much — if not more — money on something that will pill and fray over time, so why not invest in the best?