119-Year-Old Courthouse Receives the Most Extreme Home Makeover
One of the most historic buildings in Winston-Salem was revitalized into the hottest apartment complex in town, making us want to step into a courthouse . . . willingly. The historic Forsyth County Courthouse in North Carolina now hosts 58 units, from studios to spacious one- to three-bedrooms apartments, all equipped with granite and glass countertops, stainless steel appliances, and other upscale features that make the former legal building unrecognizable. Now called 50 West Fourth, the modernized living community not only looks incredible, but is priced reasonably at $975 to $1,215 per unit.
When you see how the building was completely transformed ahead, you'll notice a unique hybrid between its historic character and contemporary upgrades. We don't have to be under oath to swear that this place is gorgeous. So when can we move in?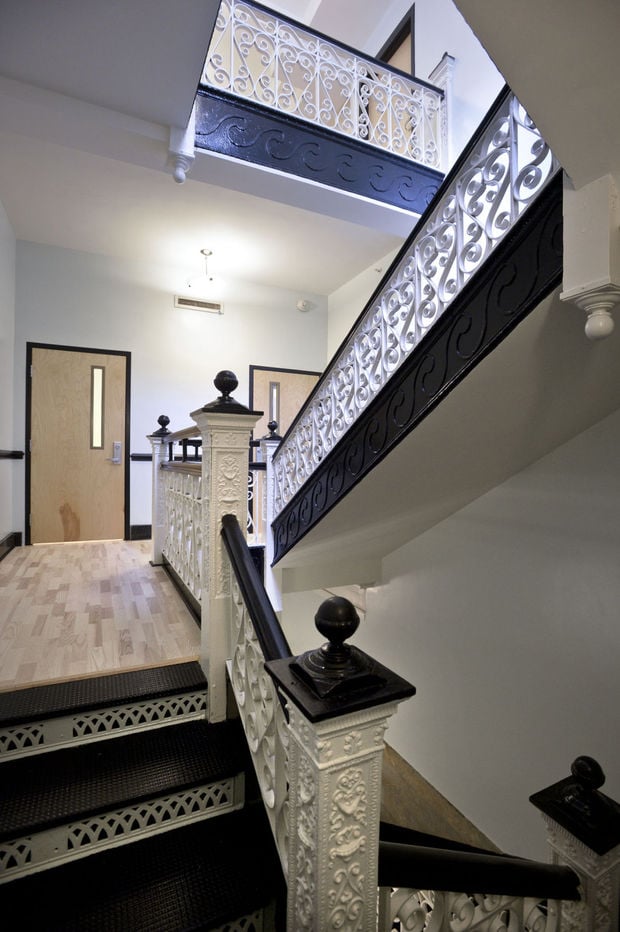 Preserving the original wrought-iron staircase was a perfect choice, merging classic and modern.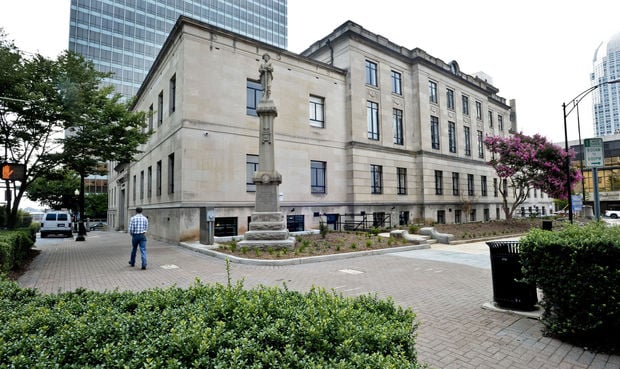 The revitalized courthouse is almost unrecognizable from its former Romanesque aesthetic.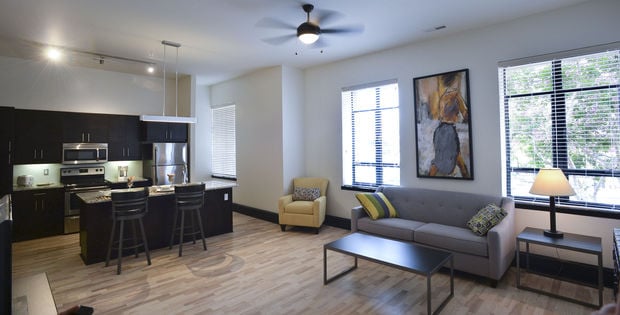 Each unit includes hardwood and/or stained concrete flooring, stainless steel appliances, and a washer and dryer.
We love how the original cast-iron vault door was preserved to stand as the apartment entrance.
The judge's bench was saved to pay homage to its historic roots, but the main courtroom now serves as an eclectic resident lounge.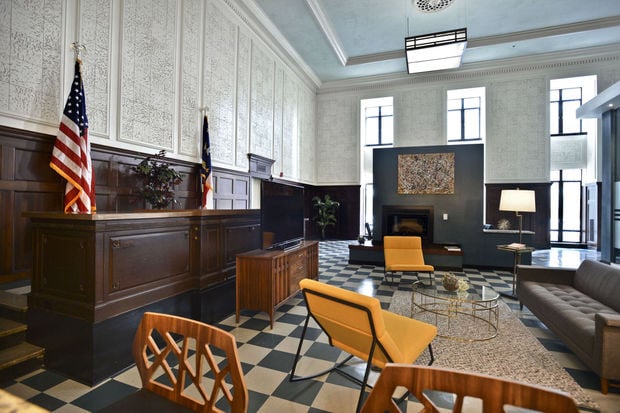 The communal area doubles as an entertaining space with a fireplace and kitchen/wet bar.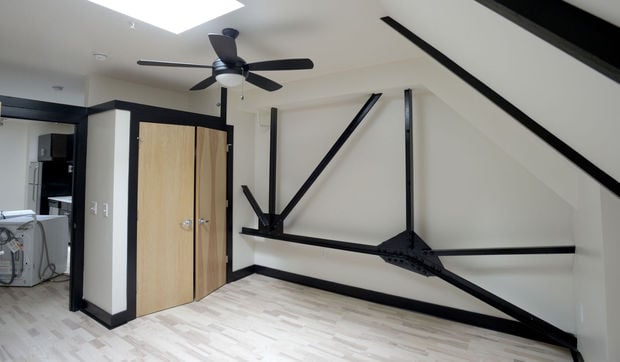 Repurposing the former courthouse's steel beams as modern decorative elements is genius.