Create Your Own Reality Drama in Ramona Singer's Hamptons House
If you've been tuning in to the latest season of The Real Housewives of New York City, then you're already familiar with Ramona Singer's beloved Hamptons house. The Bravo reality star most recently hosted cast veteran Sonja Morgan and season seven newbie Dorinda Medley at the nearly 6,000-square-foot Southampton Village estate for a girls' weekend — but the home contains more than sunny memories; it's also where estranged husband Mario is said to have been caught cheating in 2013.
Mario and Ramona bought the pond-front, six-bedroom, six-bathroom property in 1995 for a surprisingly reasonable $875,000, but will reportedly have to sell it as part of their divorce settlement. In the meantime, they're leasing the home for the upcoming Summer season with a Memorial Day to Labor Day asking price of $300,000. In case you're itching to spend the Summer creating your own reality drama in the Singers' abode, that comes to a cool $2,857 per day.
Don't wait for the next episode of RHONY to get a closer look at the home's details. Check them out in the images here.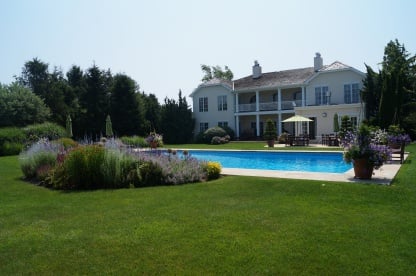 This pool has no doubt seen its fair share of debaucherous Pinot Grigio-filled swim parties.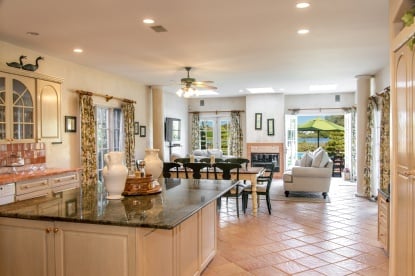 The peachy-hued tile kitchen can be seen on season seven of The Real Housewives of New York City.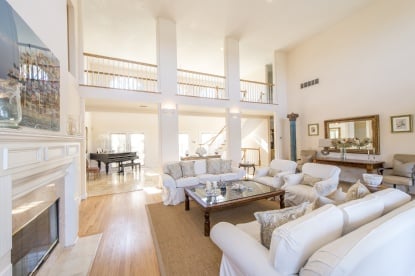 The open-concept living room features soaring ceilings and a bright white color palette.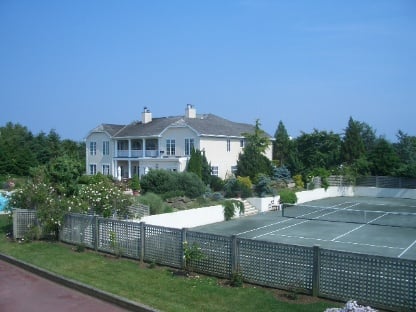 Considering Mario is an avid tennis player, we're not surprised to see that the home has its own private tennis court.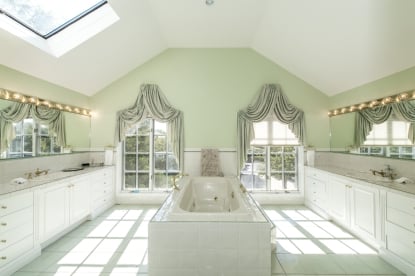 This minty-green bathroom is fit for a queen — or a reality star diva!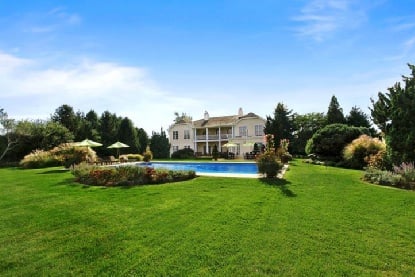 There's plenty of room to entertain RHONY cast members on the property's lush 1.4 acres.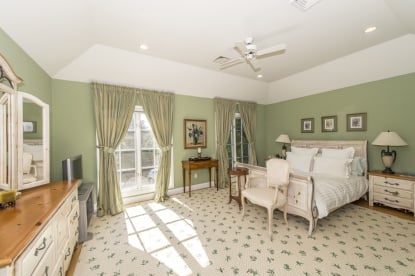 Sonja prefers to stay in this green room when she stays at Ramona's house, and on a season seven episode of RHONY she was unpleasantly surprised to find that Dorinda had been given the room instead.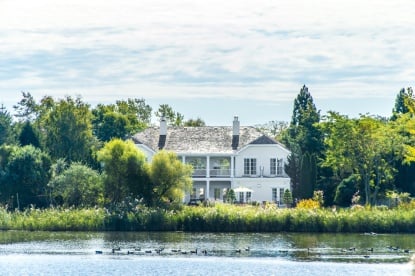 The Southampton Village home overlooks a beautiful pond.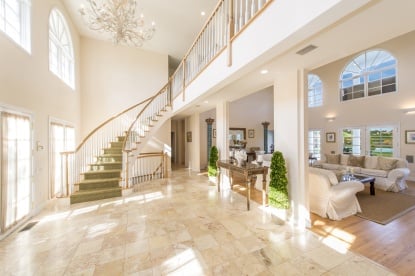 A grand staircase winds its way into the bright foyer — perfect for the RHONY star who is known for making a big entrance!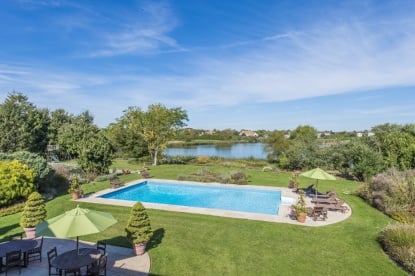 As if this stunning pool and pond weren't a beautiful enough setting, sandy ocean beaches are just a few hundred feet away from the property.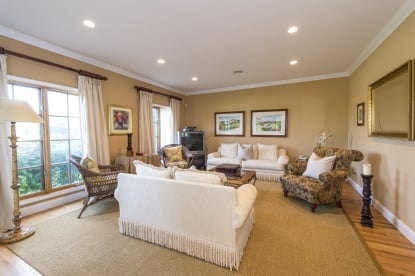 We wonder which RHONY cast members have sat on these couches!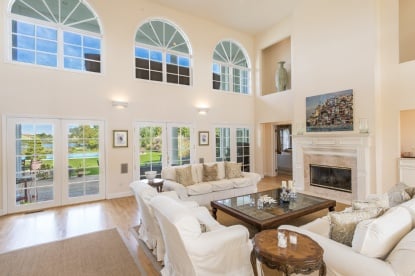 Windows span the great wall in the living room, allowing for views of the pool and pond and an abundance of natural light.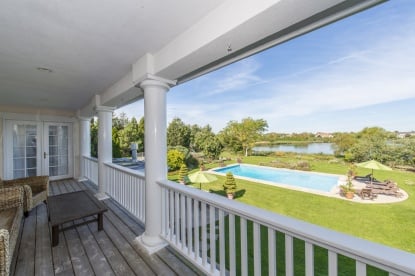 From the balcony, Ramona can keep an eye on all the action in the heated pool.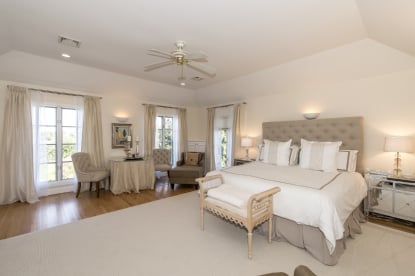 This bedroom, one of six, features a crisp, clean color palette.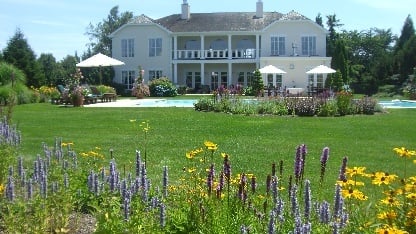 This beautiful piece of real estate will undoubtedly be difficult for Ramona to part with.