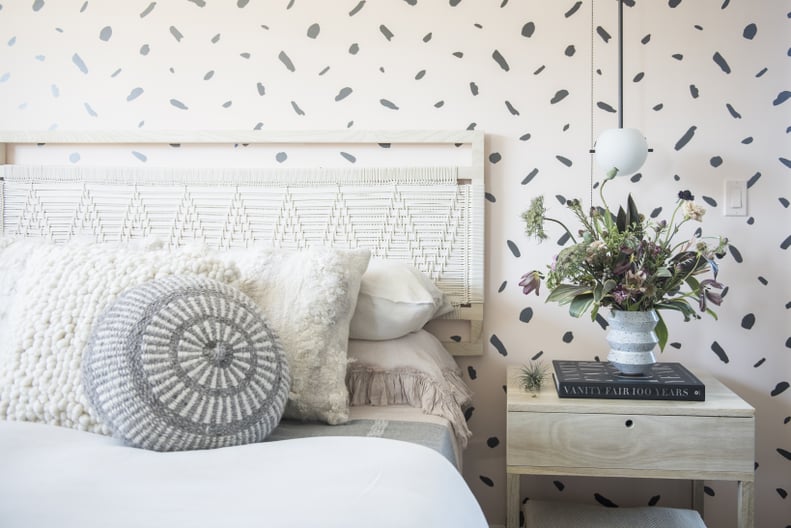 POPSUGAR Photography
POPSUGAR Photography
Does opening up your home to strangers sound scary? I'm here to tell you that's it's worth the leap of faith. For the past year, I've rented my San Francisco appartment on Airbnb when I head out of town, and I've become a true believer. I love that it inspired me to become more of a minimalist. And it's made me trust in basic human decency, since all of my guests so far have been friendly and respectful of my home. It also helps pay for my vacations.
Despite all the upsides, let's be real: there's no such thing as free money. Being an Airbnb host takes work. If you're considering it, here are the nine potential downsides you should be aware of.
It Can Add Stress to Your Vacation
Renting your home while you're on vacation means you're not 100 percent on vacation.
Renting your home while you're on vacation means you're not 100 percent on vacation. You have to be prepared to send check-in and check-out messages and answer any questions that might come up. Add in a time change, and there can be some real dread when you wake up in the morning to check your phone, hoping nothing went wrong while you were sleeping.
For me, the small inconveniences are worth it, and I always let a guest know if I'll be offline for an extended period. In addition, I am sure to send as many details ahead of time and leave an extensive booklet of information in our home to proactively get ahead of questions. While I haven't used it, Airbnb also has an option to add a "co-host" to help manage your account and bookings while you're out of town.
You Can Never Predict What Might Go Wrong
Regardless of whether you handle all the communication with guests from afar, you definitely need to have someone on the ground ready to respond to any unforeseen issues should they come up. For me, this person is a local family member. A couple of times, I've had problems that required their attention, including a shower that malfunctioned and heating that went out! Luckily, my on-call savior was able to fix them with little more than a wrench and an extra set of batteries.
You Could Get End Up in a Legal Predicament
As a host, it's on you to learn your local landlord-tenant laws.
This hasn't happened to me, but I've read horror stories about vacation rental squatters. One guest in Palm Springs, for example, refused to leave (or pay!) after his 44-day booking and even threatened to sue the host for violating his tenant rights if she turned off the utilities.
As a host, it's on you to learn your local landlord-tenant laws. Often these include additional rights for any guests who stay more than 30 days. To make sure I knew what I was getting myself into legally, I called my local Rent Board to find out what my rights and responsibilities were as a short-term landlord. I also reviewed Airbnb's built-in host insurance policy, which has $1 million in liability coverage. For example, if a guest breaks their wrist after slipping on the rug, the insurance should cover any potential damages.
You Might Violate Complicated Regulations
I wanted to make sure I did everything by the book before renting out my place. So I researched my city's rules and applied for a permit, which was very time-consuming. Thanks to the rules, I have to file regular paperwork and make sure I stay within the 90-day annual short-term rental limit. If I forget to stay on top of this, I could pay expensive fees.
You Could Owe More Taxes
You must declare the money you make on Airbnb as income, and depending on your individual tax situation, this could have implications in terms of how much you owe come April. In San Francisco, I also have to pay extra business taxes each year, which amount to about 1 percent of the total value of all the possessions in my home, including furniture and appliances.
Kids Can Leave Their Marks
Our house isn't kid-unfriendly. But since we don't have kids ourselves, we've noticed that they can leave a mark. One time, we came home to permanent marker inexplicably drawn on a window (it came off easily, thankfully). And our downstairs neighbors have complained about the constant patter of running toddlers. To make things easier for everyone, we decided to not rent to groups with kids ages 2 to 12 years old.
Your Neighbors May Lose Patience
It's not just the kids that can wear on your neighbors. We've had them complain about guest parking and also music late at night (although, it did not actually come from our 60-year-old guests that time). We've found that the best thing to do is to respond to their concerns with real action, like no longer renting to kids, and by making sure they know the lines of communication are open, and they can contact us at any time with a big or small annoyance. We've also left a sign at our front door, asking guests to remove their shoes. It seems to be working out.
You'll Notice Regular Wear and Tear Sooner
The extra money we make will more than cover a new kitchen item or eventual paint refresh.
Usually, our place feels just like we left it when we come home. Over time, however, I have noticed some scratched cooking pans or scuffed walls. I try not to be uptight about it though, since I know the extra money we make will more than cover a new kitchen item or eventual paint refresh down the line.
Your Place Could Get Badly Damaged
Beyond small nicks and scratches, there is always the possibility that you end up in a nightmare scenario: a totally trashed home. That recently happened in London, where a first-time host had trouble getting reimbursed by Airbnb for about $8,000 in damages caused by a 200-person rager. She eventually succeeded. Before you host, it's important to understand Airbnb's insurance policy, as well as any renters' or homeowners' policy you might have. And keep in mind that the odds of a horrible tenant are low.
Renting the home you regularly live in on Airbnb is a "lifestyle." You have to keep things organized and guest-friendly and be ready to roll with whatever may come up while you're gone. But if you can handle that, the benefits of getting paid while you're on vacation are worth it. Take it from me.