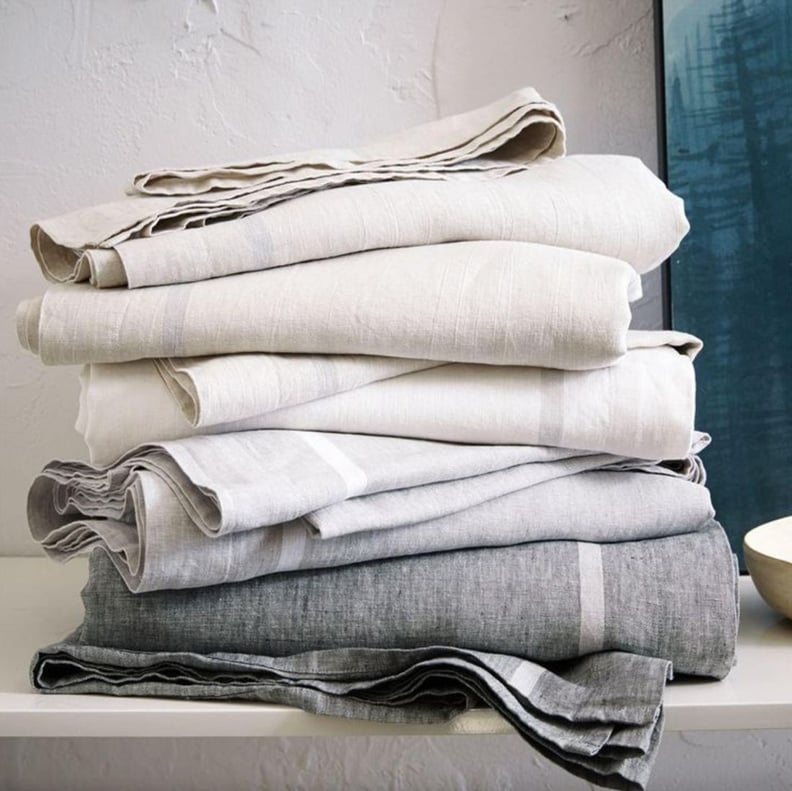 POPSUGAR Studios
POPSUGAR Studios
As POPSUGAR editors, we independently select and write about stuff we love and think you'll like too. If you buy a product we have recommended, we may receive affiliate commission, which in turn supports our work.
If you're a chronic night sweater or end up bundled up in your sheets until you start sweating, we may have found a solution for you. Simply switching out your bedding and finding the perfect sheets can change the way you sleep. Using naturally made materials like linen, cotton, or threads made of bamboo can actually help you regulate your body temperature as you catch some zzz's.
Although we love those luxe high-thread counts, they are much thicker and are not as breathable. We recommend using a thread count between 200 to 400 to stay cool. We searched for some chilling sheets to save you from the rising temperatures — check out our tops picks.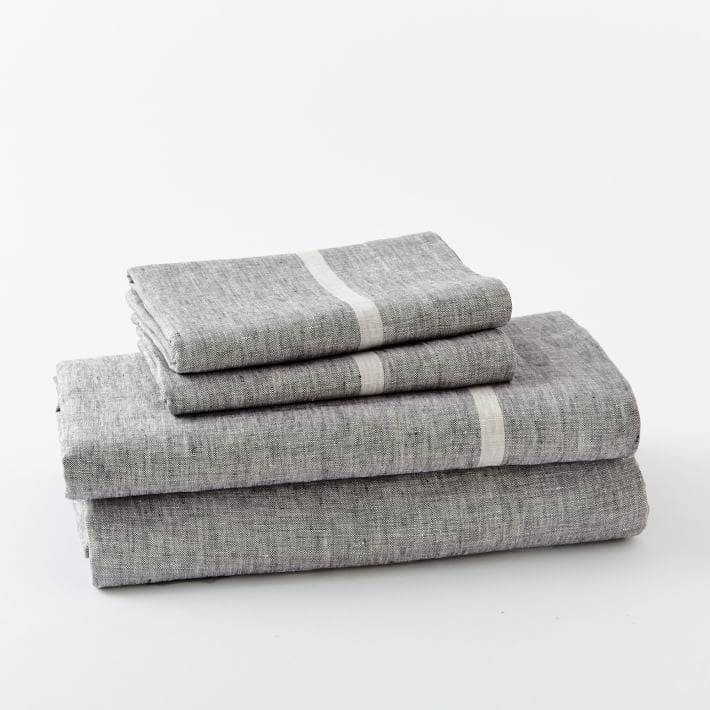 West Elm Sheet Set
This West Elm Sheet Set ($180, originally $259) is made from 100 percent pure Belgian flax linen. The sheets feature a luxe washed look and cool side strip.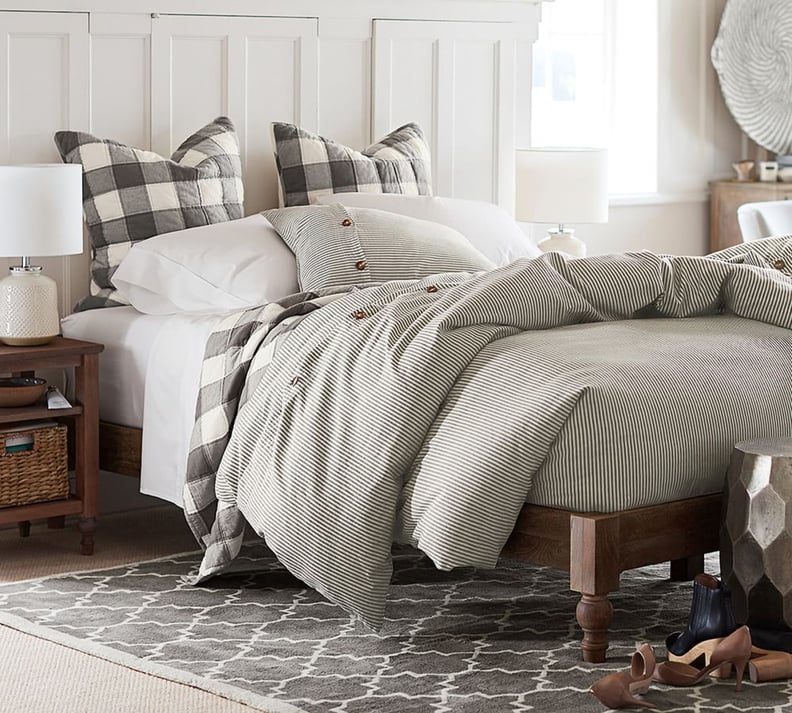 Pottery Barn Sheet Set
This Pottery Barn Sheet Set ($53, originally $67) is 100 percent cotton sateen that feels soft and silky to the touch. These sheets have a thread count of 300 so they will feel airy.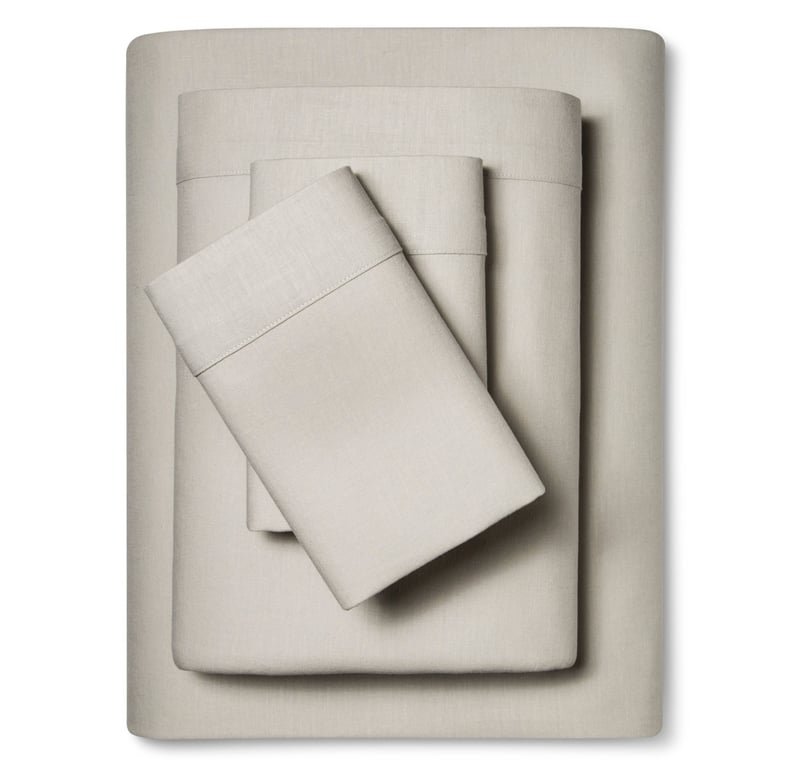 Threshold Linen Blend Sheet Set
If you can't decide between cotton or linen, try a combination of both with this Threshold Linen Blend Sheet Set ($50). It is 55 percent cotton and 45 percent linen, making this a cool and comfortable choice.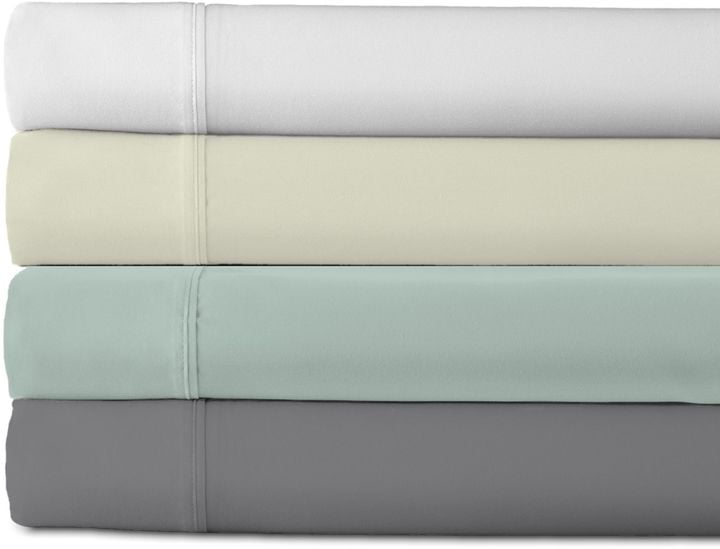 Bamboodal Rayon From Bamboo
The thread in this Bamboodal Rayon Sheet Set ($80) is made from bamboo, which is a more absorbent fabric. The 300 thread count will be a breathable choice.
CB2 Linen Sheet Set
This luxurious CB2 Linen Sheet Set ($139, originally $209) is 100 percent linen and will keep you chilled on those hot Summer nights. We're loving this deep navy, and it also comes in three other color choices.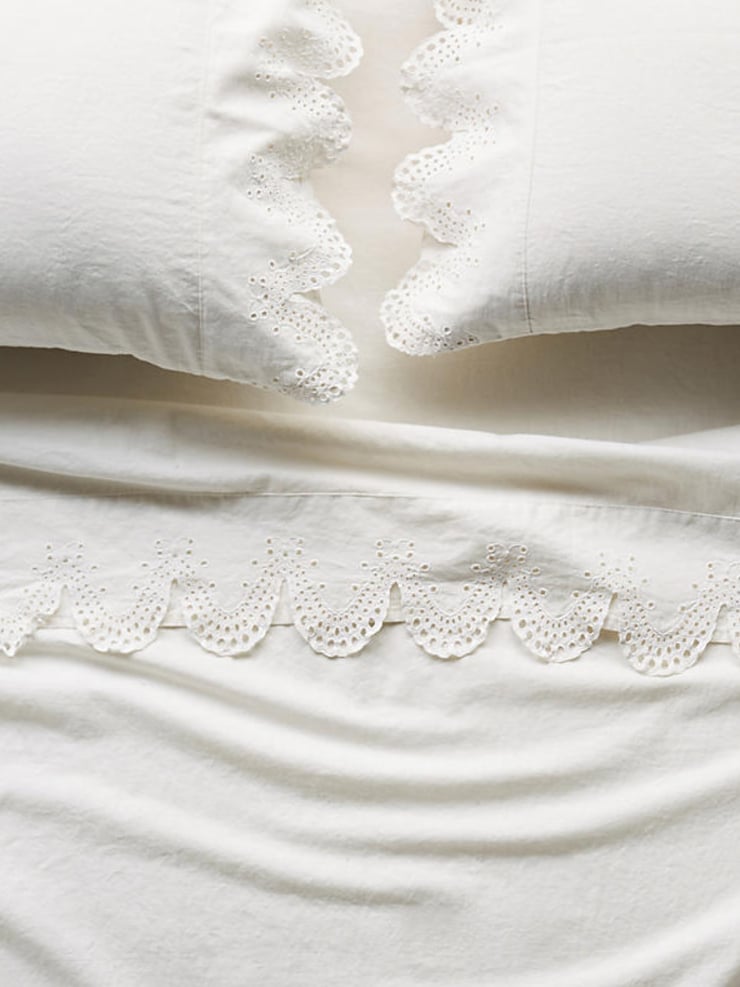 Anthropologie Embroidered Linen Caroline Sheet Set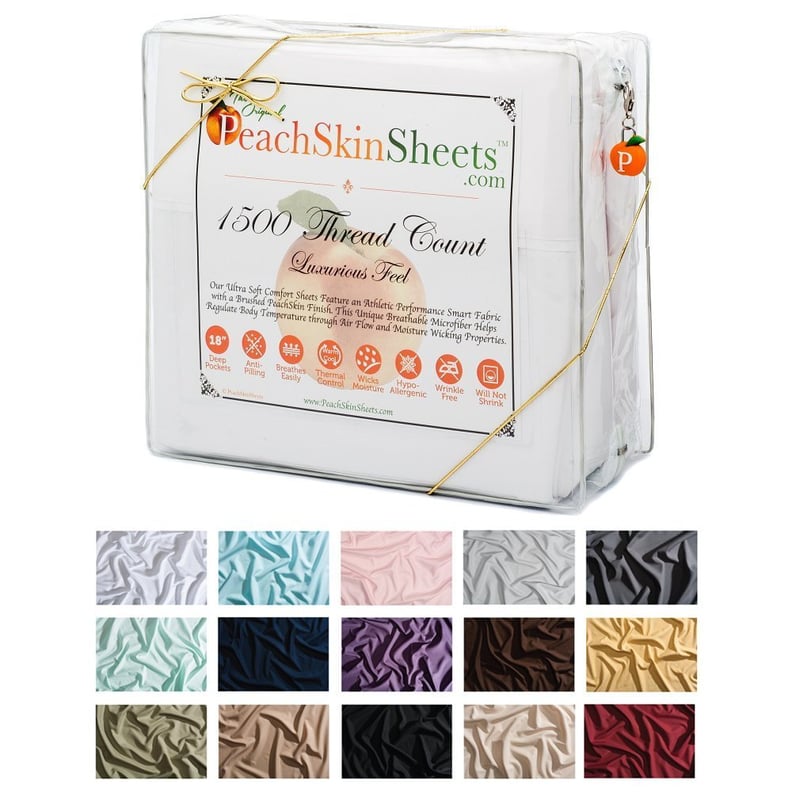 Night Sweats The Original
If you're a die-hard high-thread-count-lover, here's a way you can achieve both: try a moisture-wicking sheet set. This Peach Skin Sheets Moisture Wicking Sheet Set ($80) is made to repeal moisture just like workout clothes. It has a thread count of 1,500 so you can get that thick sheet feeling while fighting off sweat.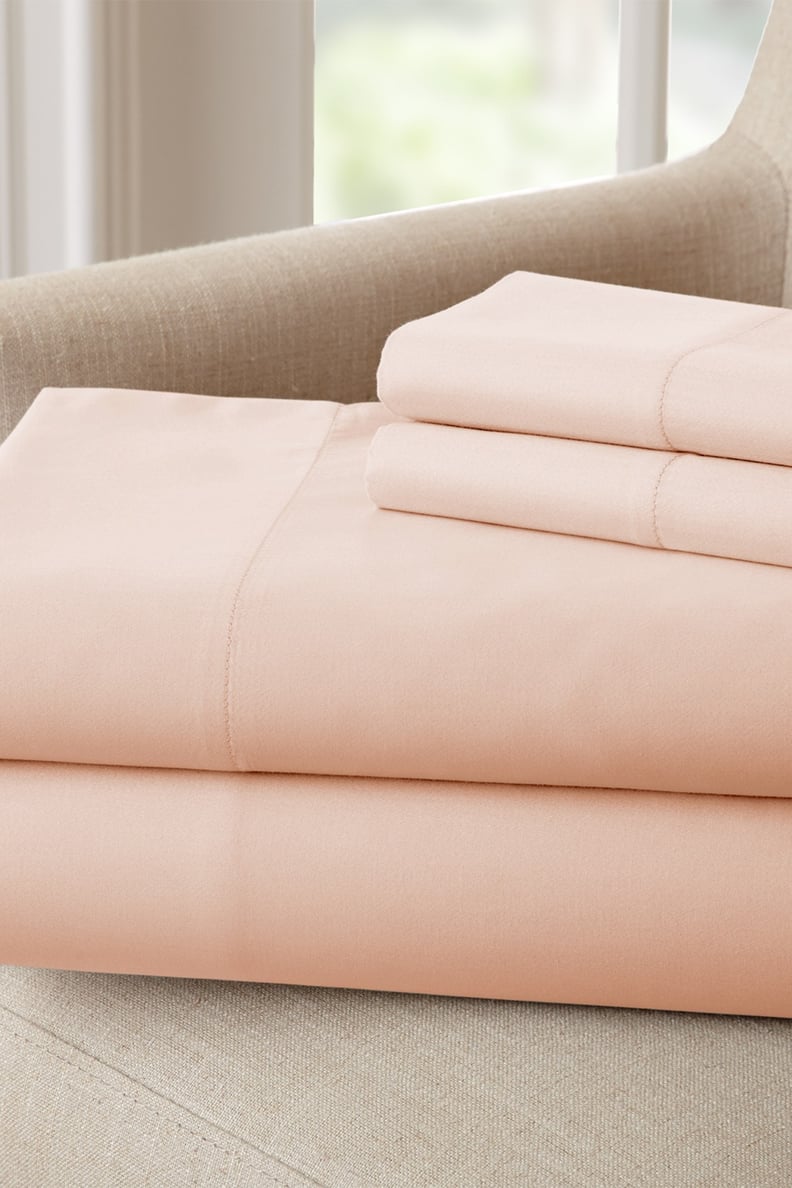 Colonial Home Textiles
Try this blush-colored Colonial Home Textiles Sheet Set ($75, originally $150). It is 40 percent cotton and 60 percent rayon, which is made from bamboo. This natural fiber combination will feel lightweight and keep the temperature down.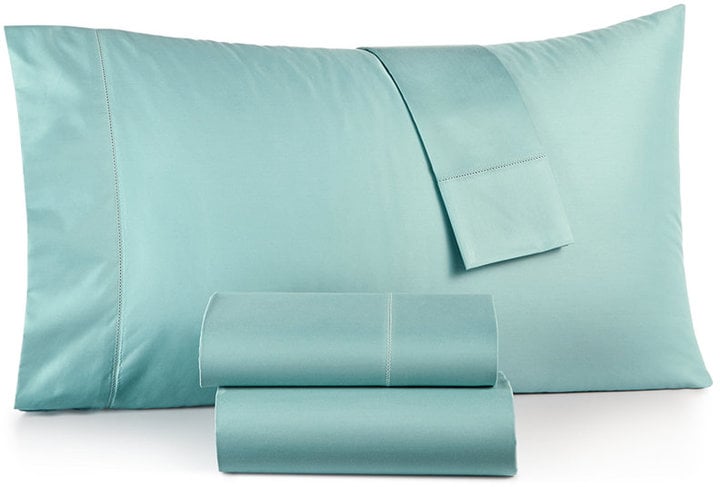 Dream Science by Martha Stewart Collection