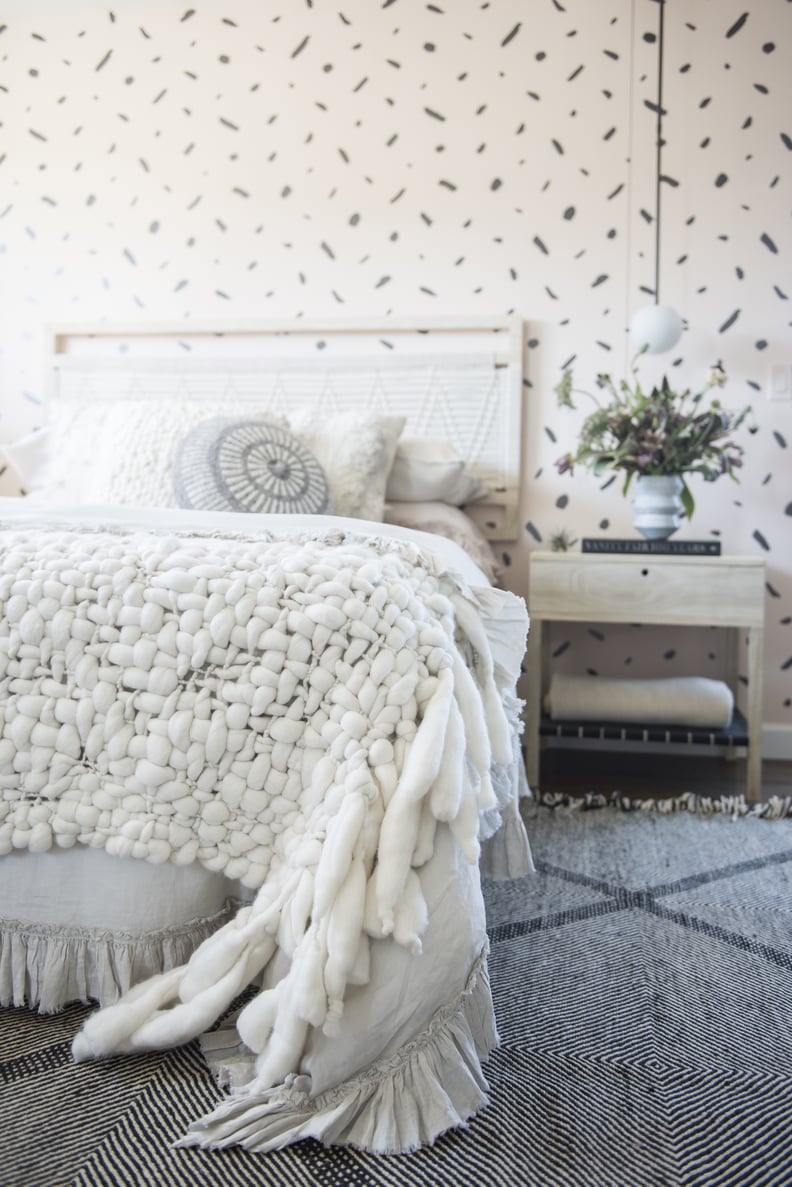 POPSUGAR Photography | Julia Sperling
POPSUGAR Photography | Julia Sperling
As POPSUGAR editors, we independently select and write about stuff we love and think you'll like too. If you buy a product we have recommended, we may receive affiliate commission, which in turn supports our work.
I live in a small condo in San Francisco. Extra closet and storage space is more than a challenge — I simply don't have it. My partner and I share a closet in our master bedroom and cram everything else into the closet in the second bedroom. We've gone so far as to stash boxes at our dear friend's house (he's closet rich!). The lack of extra space means my clothes and other piles of stuff Niagara on the regular. When you don't have space and a place for everything, you live in chaos. And you cannot hide your mess when guests come over. There's nowhere for it to go. It's a nightmare.
Late one night as I grimaced at an overflow of a mattress pad, extra comforter, and towels sloppily folded in the corner of a nicely decorated (if I do say so myself) room, I had an infomercial-like vision of vacuum storage bags. Maybe I could shrink all the mess down to nothing?! I opened my phone and ordered Space Saver Premium Vacuum Storage Bags ($20) figuring they were worth a try.
Boy, were they ever.
The bags arrived the next day (yay Amazon shipping!), and my partner and I turned up the romance by stuffing the bags with our linens and compacting them down using our beloved Dyson. The set looks like something your great aunt Mildred might use, but they function like a luxury organization product. The bags work with any vacuum hose: you attach your vacuum to a handy valve on the bag and quickly suck all the air out of the bag through basic suction process with the hose. Each bag takes less than two minutes to compress. If you don't have a vacuum, you can use a hand pump included in the kit (it works fine, but is a bit of a work out). When we finished the first batch I was so satisfied (and had more linens to compress) that I immediately bought another set of bags and repeated the mission the following night.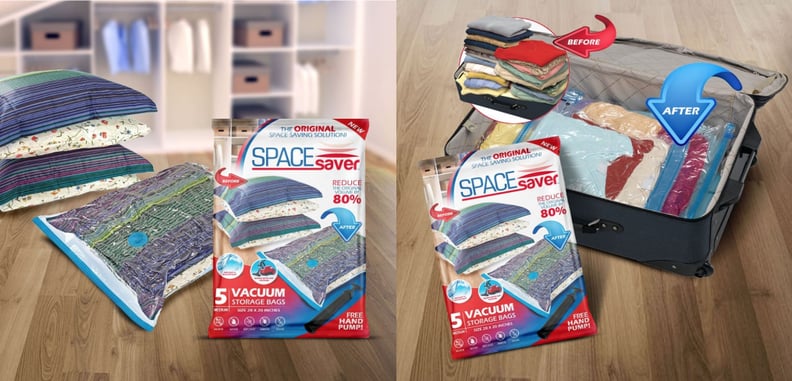 I can now stack eight compressed bags in the closet spot where I previously stored one mattress topper. There are no blankets and towels piled up on the floor, and I'm comfortable actually leaving the bedroom door open when guests are over.
Try these bags if you have linens, clothes, or compactables of any kind that you want to pack away. No matter how small your living space is, you will find a bed or corner of your closet to slide the slim bags into.