Good Bones Star Mina Starsiak and Her Hubby Give Us Serious #RelationshipGoals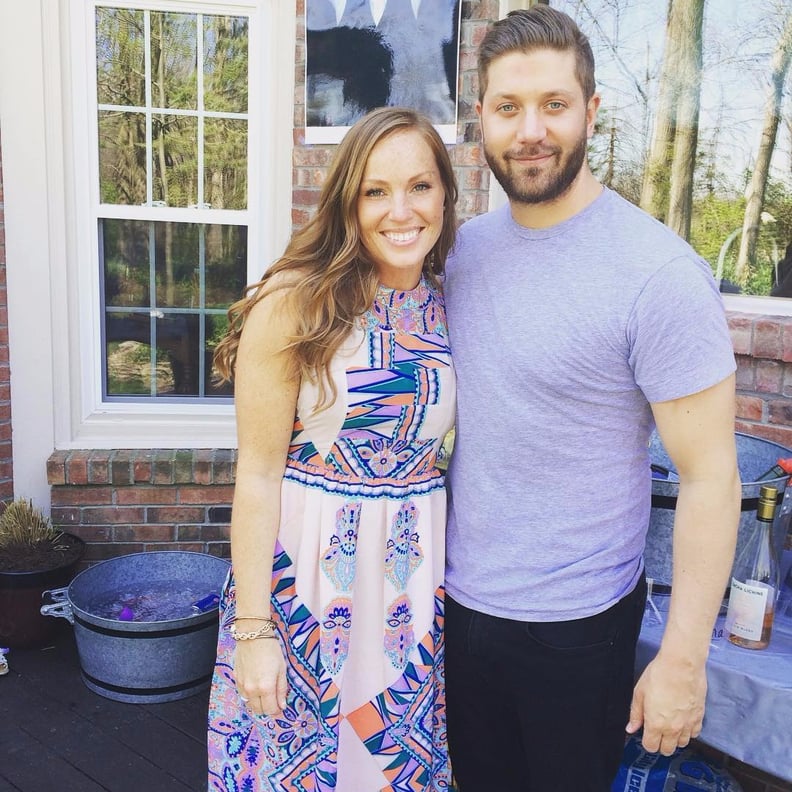 We can all probably agree that HGTV's Good Bones is our new favorite home design and renovation show, right?! The series follows mother-daughter duo Karen E Laine and Mina Starsiak as they create seriously impressive transformations of rundown homes into chic new abodes. And as the true devotees we are, we of course tracked down Mina on Instagram and quickly became obsessed with her cute-as-can-be hubby, Steve Hawk. Married in June 2016, these two newlyweds sure do know how to make love look easy! Read on as we break down some of our favorite moments between the two, giving us yet another reason to be Mina's biggest fans!
They Had the Cutest Wedding Day
Mina and Stephen looked seriously too adorable for words on the day of their wedding in June 2016.
They Know How to #SundayFunday
Not only do they know how to relax for #SundayFunday, but they also have the color coordination down to a T.
They Love to Snuggle in Bed
Stephen, Mina, and their foster daughter Julia show us that there's nothing wrong with enjoying a lazy day in bed.
They're Live-Music Fans
Mina and Stephen show us that a blanket, a beer, and your boo make for the perfect outdoor concert recipe.
They Have Date Night . . . in a Plane
Mina and Stephen also always make sure to fit in date night to their busy schedules . . . even if it means a surprise trip in a plane!
They Celebrate Their First Anniversary
Anniversaries are meant to be celebrated, and Mina proves it with this fun photo captioned "ONE taco on our ONE year anniversary!"
They Love Taking Selfies
Even in a casual setting, Mina and Stephen's selfie game is clearly always on point.
They Braid Each Other's Hair
Mina may have the long locks, but in this case, Stephen was the one sporting this hot french braid look!
They Goof Off Together
Mina and Stephen prove that part of being in love means knowing how to successfully work a photo booth, right!?
They Hang With Their Pals
It's obvious that while Mina and Stephen love hanging out together, they equally enjoy a good time with their friends in tow.
They Know How to Cut a Rug
This photo captures not only the love between these two but also their swift and elegant dance moves.
They Sneak In Smooches
Even during a simple bus ride, Mina showed her love to Stephen by planting a big smooch on his cheek. And he definitely didn't seem to mind!
They Get Fancy
Mina and Stephen have us believing that the couple that gets fancy together, stays together.
They Enjoy Sporting Events
Mina and Stephen are too cute reppin' for the home team.