It doesn't really matter how old you are: young adult novels are a whole lot of fun to read. The genre has come a very long way since many of us were preteens and teens. In fact, many Latinx authors are taking advantage of the moment and telling their stories through a lens geared towards a younger audience, but that's often as impactful and entertaining for full-fledged grown-ups as well. We've found ourselves endlessly impressed with the literature coming from authors like Elizabeth Acevedo and Elisabet Velasquez, and we're so thankful that there's a huge space in the genre for both established and up-and-coming Latinx authors. These stories not only have the power to help us feel seen, but they also have the power to expose individuals who aren't Latinx to our unique perspectives from a young age, and that's what representation is all about.
So here, we're sharing 13 must-read books [1] by Latinx authors from the young adult genre that we think should be on every Latinx book nerd's to-read list. Some are a few years old while others are new in 2021 [2], but they all have an interesting story to tell: from those that echo real life to the most fantastical tales. So, take a peek and then head to your local bookstore, a public library, or your favorite online retailer to support these talented Latinx authors.
The Poet X by Elizabeth Acevedo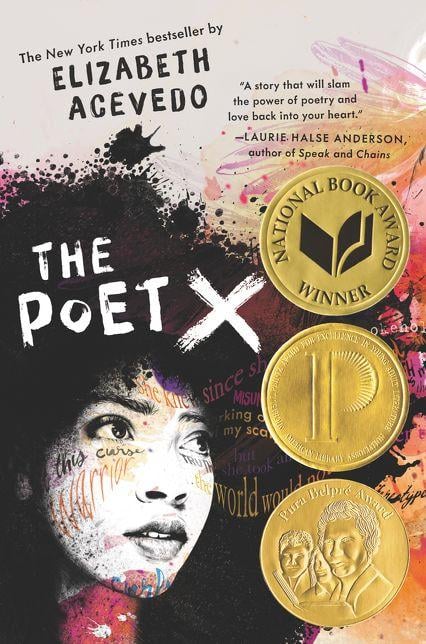 The Poet X [3] ($12) is the breakout novel by poet and New York Times bestselling author Elizabeth Acevedo. It's a verse novel from the perspective of a Dominican-American teenager struggling to reconcile the demands and expectations of her traditional, conservative mother with her own beliefs and inclinations. Eventually, her passion and talent for poetry help her break free from the grasp those expectations have had on her all of her life, and lead her to a new kind of self-awareness and authority over her own life.
When We Make It by Elisabet Velasquez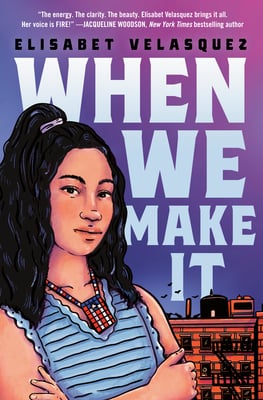 When We Make It [4] ($20) by Elisabet Velasquez is a powerful new novel-in-verse about a first-generation eighth-grader whose family is originally from Puerto Rico, growing up in Brooklyn, New York. Sarai, the novel's main character is thoughtful and introspective, always questioning the world that she's growing up in and her place in it. She believes that she can rise above her circumstances and overcome the generational trauma, toxic masculinity, and hopelessness that seem to surround her at every turn.
Furia by Yamile Saied Méndez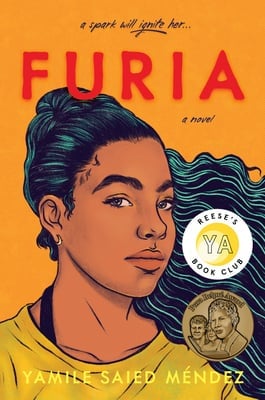 Furia [5] ($17) by author Yamile Saied Méndez is a novel about a young girl named Sarai growing up in a traditional Argentinian household. As she comes of age, she begins to grapple with the duality of her personality as the quiet, conforming daughter at home, versus the talent, passion, and power she has on the soccer field. She has big dreams of getting a scholarship and going to college in the US, but knows her parents won't easily agree.
Once Upon a Quinceañera by Monica Gomez-Hira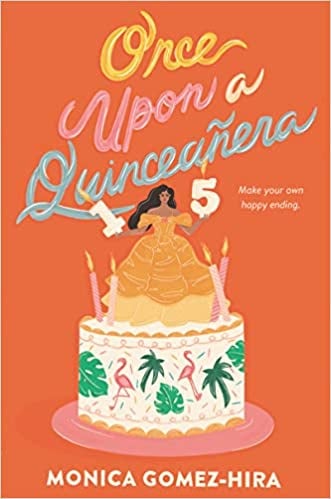 The adorable teen rom-com Once Upon a Quinceñeras [6] ($15) by Monica Gomez-Hira, is a fun read for preteens, teens, and even adults. Carmen ends up having to spend her summer working as a hired princess for parties and isn't too happy about it. It's not what she plans, but she accepts it. In this telenovela-like tale that takes place in Miami, romance, excitement, and plenty of hilarious hijinks ensue.
A Forgery of Magic Series by Maya Motayne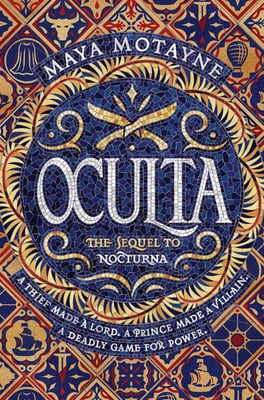 Author Maya Motayne's A Forgery of Magic series is currently two books that include Nocturna and Oculta [7] ($17), and they are both intriguing reads. The series is set in a distinctly though fictional Latinx world and is about a "face-changing thief and a risk-taking prince," both of whom will do whatever it takes to defeat the evil that threatens their world and establish peace for all.
Your Heart My Sky: Love in a Time of Hunger by Margarita Engle
In Your Heart My Sky [8] ($19), renowned Cuban-American author Margarita Engle, tells the story of two young people who are driven to rebel against the Cuban government during what is known as "el período especial en tiempos de paz" or the country's special period in times of peace and end up finding love and connection with each other. The story is inspired by Margarita's own experience, which makes it even more poignant.
Here the Whole Time by Vitor Martins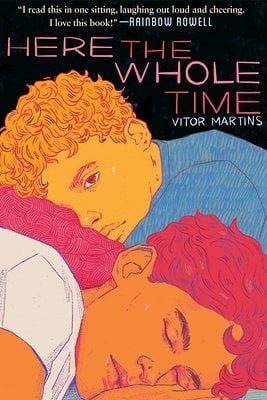 Vitor Martins creates both a lighthearted and thought-provoking story with Here the Whole Time [9] ($17). It's the story of two teen boys who've been neighbors forever, but things are flipped upside down when one's mom agrees to let the other stay with them for two weeks over the summer. Felipe has always had a major crush on Caio, and now he'll have to share a room with him and not only attempt to hide his feelings, but also his own personal insecurities.
On the Hook by Francisco X. Stork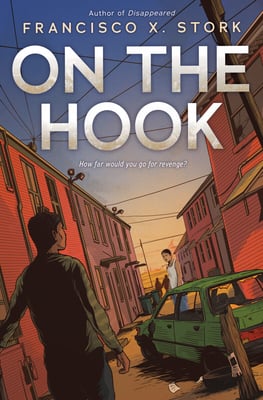 Author Francisco X.'s latest, On the Hook [10] ($18), brings the reality of gang culture to the forefront in a story about a smart, hardworking teen named Hector who suddenly finds himself the target of a gang leader who has threatened to kill him. Hector now spends his days in fear and hiding. But when the gang leader gets into a fight with Hector's brother, he's forced to get involved and the altercation changes the entire course of his young life.
Fat Chance, Charlie Vega by Crystal Maldonado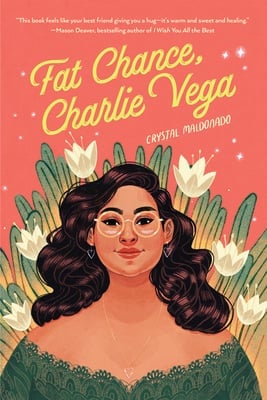 Author Crystal Maldonado has been making waves with her debut novel, Fat Chance, Charlie Vega [11] ($17), since before it even came out in February 2021. It's the story of an overweight, Latina girl coming-of-age in an ultra-white Connecticut suburb, and we're sure tons of first-generation folks, not just Latinx, can relate. Not only is Charlie plagued by the stigma of her weight despite having a body-positive attitude, but now she's learned her new boyfriend asked her best friend out first. Awkward, right?
Written in Starlight by Isabel Ibañez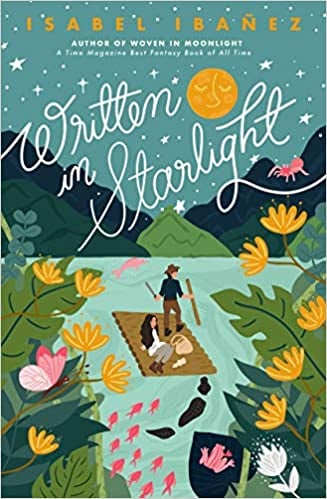 Be sure to check out the first book in the series, Woven in Moonlight [12] ($13) first, but we're particularly intrigued by the second installment in Isabel Ibañez's, Written in Starlight [13] ($13), which sees protagonist Catalina Quiroga kicked out of her native country and banished to a dangerous jungle she's determined to escape. In her quest for freedom, she reaches out to a group of local indigenous people, hoping they will agree to protect her and help get her reinstated as condesa. We absolutely love the focus on Indigenous people in this one!
Lost in the Never Woods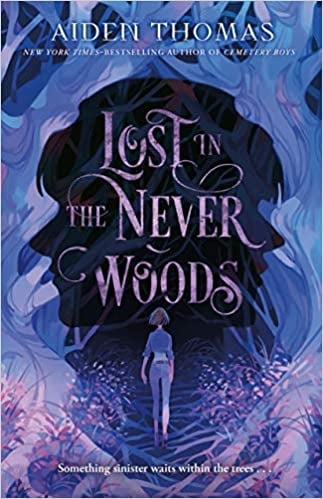 Written by trans, Latinx author Aiden Thomas, Lost in the Never Woods [14] ($13), is a book about a teen girl who must overcome her own battles and the secrets of her past to help rescue the children that have gone missing in the woods near where she lives. Wendy may be one of the only people who can actually help, but she'll have to dig into deep and scary places in her mind to do so.
Somewhere Between Bitter and Sweet by Laeken Zea Kemp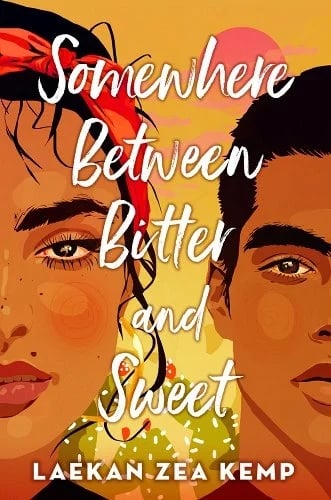 Author Laeken Zea Kemp tells an all too common immigrant story in Somewhere between Bitter and Sweet [15] ($17), which is about two young people struggling with the juxtaposition between family expectations and their dreams for themselves, while they navigate being in love for the first time and dire circumstances that threaten to change each of their lives in major ways. This one really resonates with the Latinx experience.
Clap When You Land by Elizabeth Acevedo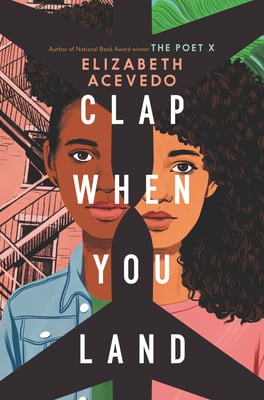 Yes, Elizabeth Acevedo is on the list again! And we stan for all her books including With The Fire on High, which we're not detailing here, but you should read anyway. But, let's talk about Clap When You Land [16] ($19). This one is the author's latest, and arguably one of her most gut-wrenching. It's about a teenager growing up in the Dominican Republic who devastatingly finds out that her father who lives in the US has been killed in a plane crash. Little does she know, though, that he left her a sister that she never knew about in New York City.