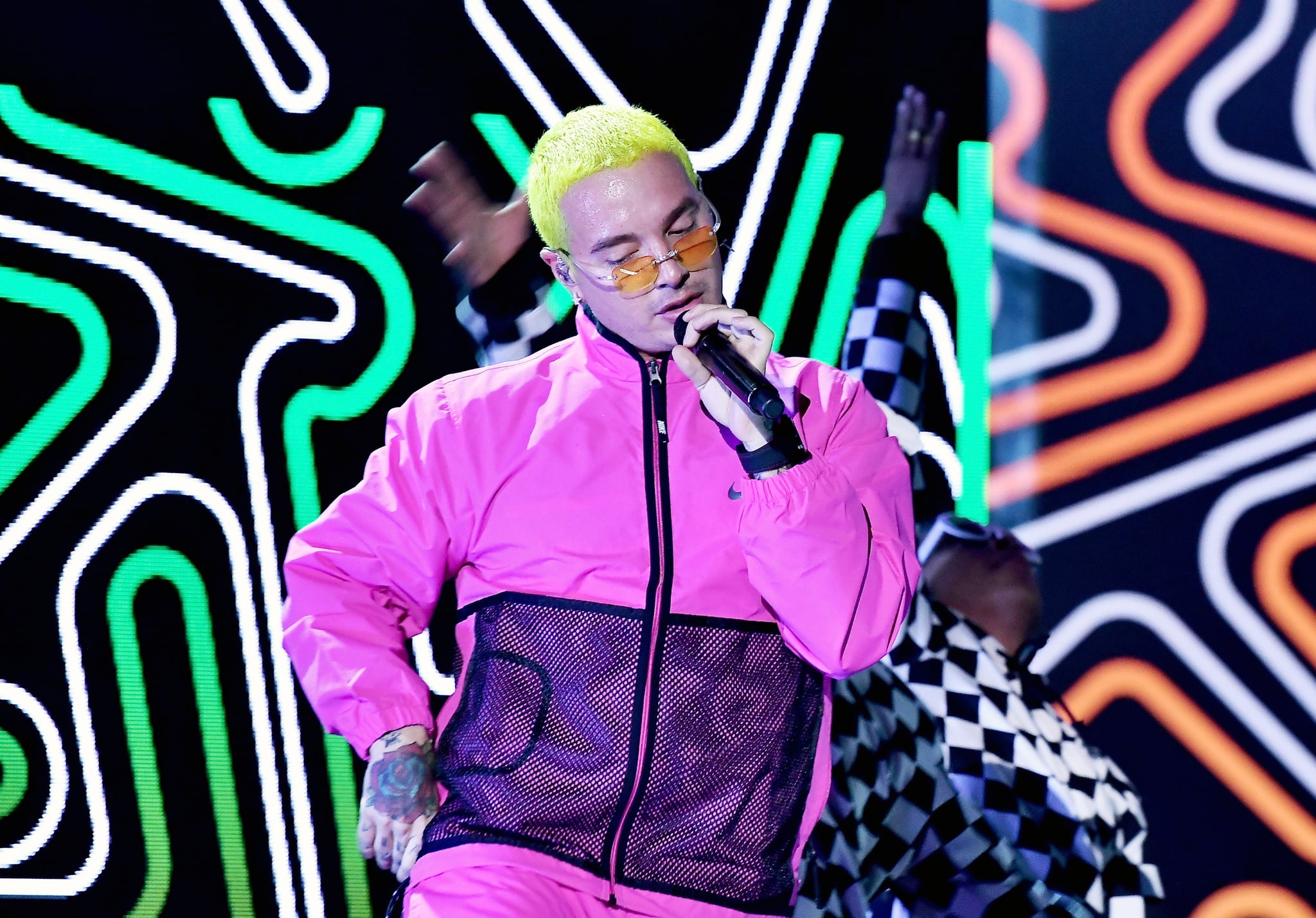 Image Source: Getty / Gustavo Caballero [1]
At the 2017 Latin Grammy Awards, J Balvin performed not just one, but three different songs. Sporting a hot pink tracksuit and surrounded by lasers, the 32-year-old reggaeton singer started off his performance with the track he released earlier this year with Bad Bunny, "Si Tu Novio Te Deja Sola." Balvin then reappeared on a different stage surrounded by flames to perform a Spanish version of "Unforgettable" with French Montana.
The appearance would not have been complete, however, with a little "Mi Gente." The song is undeniably one of Balvin's most popular and has achieved a lot of crossover success thanks to a remix featuring Beyoncé [2]. The second the beat dropped, the Latin Grammys audience went wild. Moments later, the performance turned into a rave as Steve Aoki suddenly appeared to cue up his electronic remix of the song. Watch the lively performance below.