What to Pack For a Beach Trip
10 Essentials Every Fashion Girl Must Pack For a Trip to the Beach
The following post was originally featured on The Girl From Panama and was written by Pam Hetlinger, who is part of POPSUGAR Select Latina.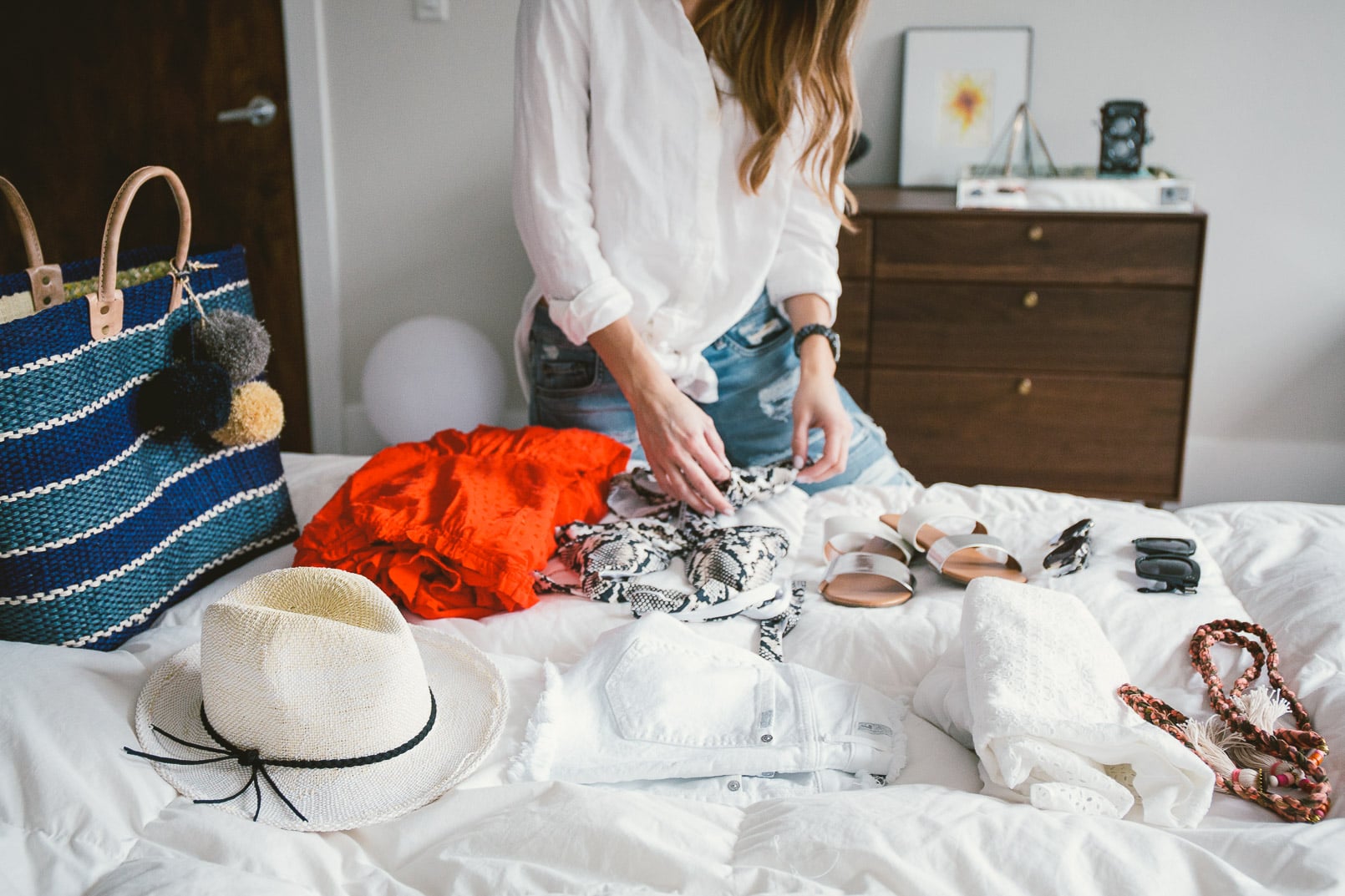 Hello from Playa del Carmen! I'm super excited to be here for my best friend's wedding. I was inspired by my trip to show you my 10 top beach essentials I brought with me.
Beach Tote: I ordered this tote a few weeks ago. I love that it's very unique and it's definitely a statement bag perfect for any tropical vacay. I'm also a little obsessed with the pom pom trend, so purchasing this bag was a no-brainer. When I travel I usually just bring a beach tote to use for the day and then one other bag (usually a crossbody) for date nights.
Swimsuits: This is an obvious one. I've been into wearing one-pieces lately, but I always bring a regular bikini and then a strapless bikini for days when I know I'm going to be tanning.
Denim Shorts: I bring one or two pairs with me. Lately, I've been into white denim, so I'm bringing this pair.
Jewelry: I always bring one statement piece (I brought this fun necklace) and then the rest is more dainty/delicate pieces like a few of my Parpala Jewelry rings and this necklace.
Sandals: I ordered this pair for this trip, but unfortunately, they did not arrive in time.
Cover-ups: Since I'm only going to be here for a few days, I packed this cover-up.
Hat: A Panama hat or a fedora is always a must. I brought this hat with me.

Sunglasses: I usually bring 2-3 pairs when I'm traveling. I packed these from Dior and these from Céline.

White linen button-up: This is a must! I usually travel with this shirt and then use it several times during the trip. It can be worn as a cover-up, you can wear it at night with some shorts and platforms. The options are endless!
Maxi-dress: I always bring one or two maxi dresses when I travel to tropical destinations.