These Products Will Ease Your Bebé to Sleep Faster Than Abuela Singing "Los Pollitos Dicen"
As POPSUGAR editors, we independently select and write about stuff we love and think you'll like too. If you buy a product we have recommended, we may receive affiliate commission, which in turn supports our work.
My late abuelita was the literal queen of singing lullabies to try to get bebés to sleep. When I was growing up, she'd sing them all the time to me and my brother. Then, when I had my son, she did the same with him. I sometimes would find myself singing the words, "Los pollitos dicen pio, pio, pio," in my head. But there were moments when these sweet lullabies wouldn't be enough to get my little one to go to sleep, and I had to turn to alternatives. When your baby is fussy because they're sleepy and you can't seem to find a way to get them to sleep, these five products available at Target will help ease your bebé to bed so you can get some downtime.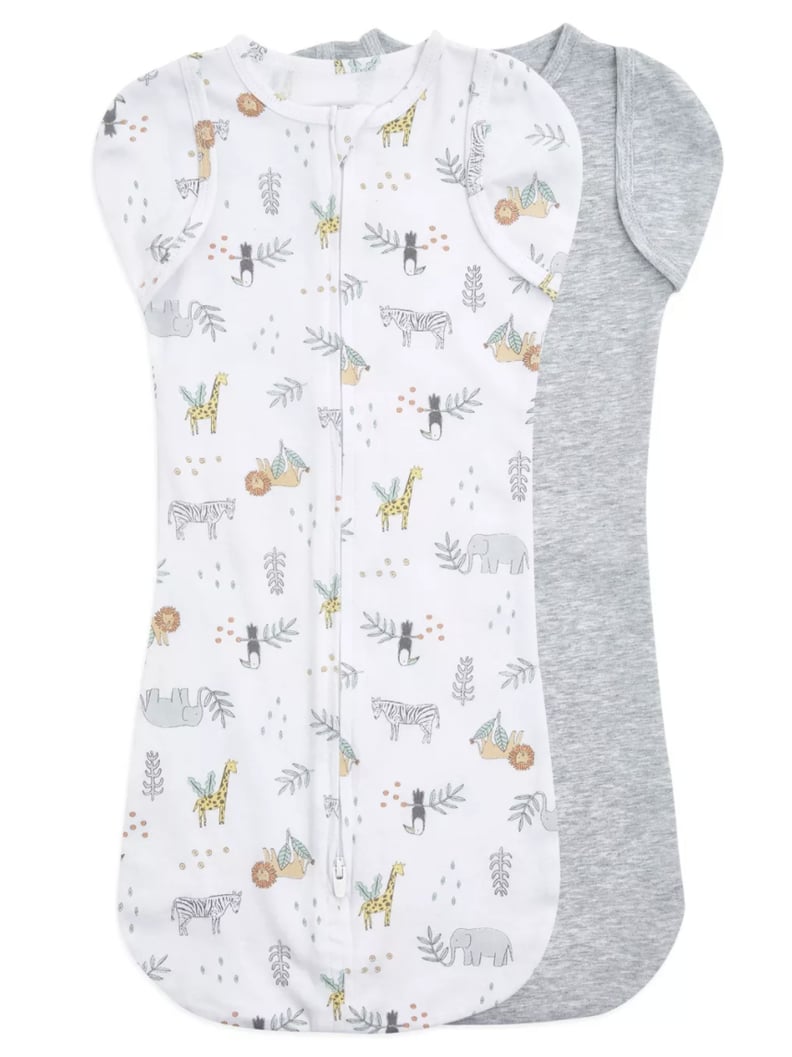 Aden + Anais Essentials Snug Swaddles
As mamás know, a nurse's top tip to getting your bebé to sleep is to swaddle. Well, this mom right here was terrible at swaddling. I look back and want to laugh for all the times I was stressed out over not being able to properly swaddle my bebé. I found that swaddle wraps, like these Aden + Anais Essentials Snug Swaddles ($21), which do most of the work for you, are a perfect option for when you can't get that swaddle just right.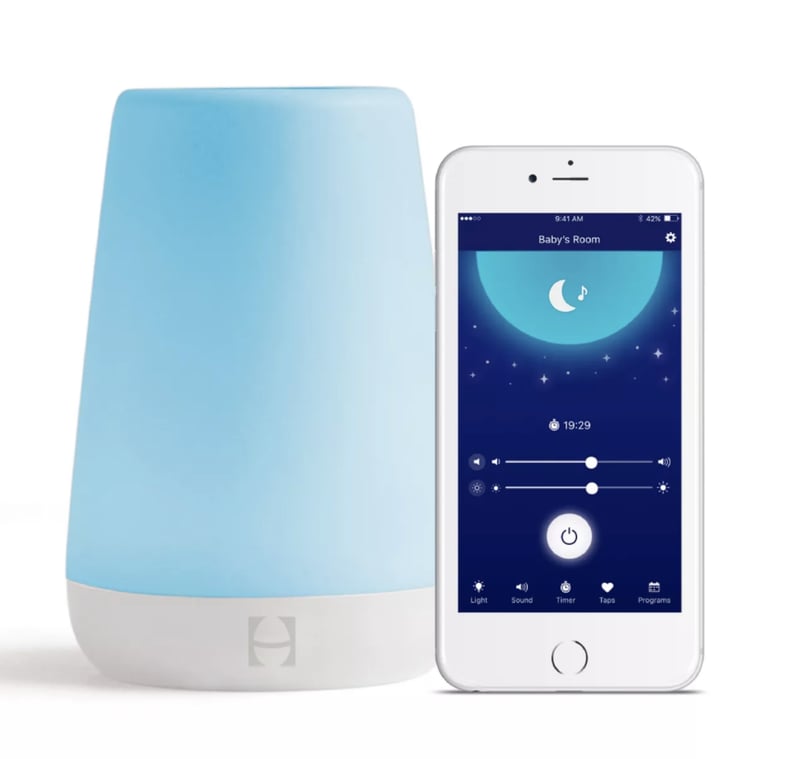 Hatch Rest Sound Machine
Sometimes a bit of white noise and a soft nightlight is all you need to get bebé to sleep, and a nightlight and sound-machine all-in-one is what you'll find with the Hatch Rest ($60). What's also great about this system is that it grows with your hijos, so once they reach school age, you can use the time-to-rise setting to help wake them up in the mornings.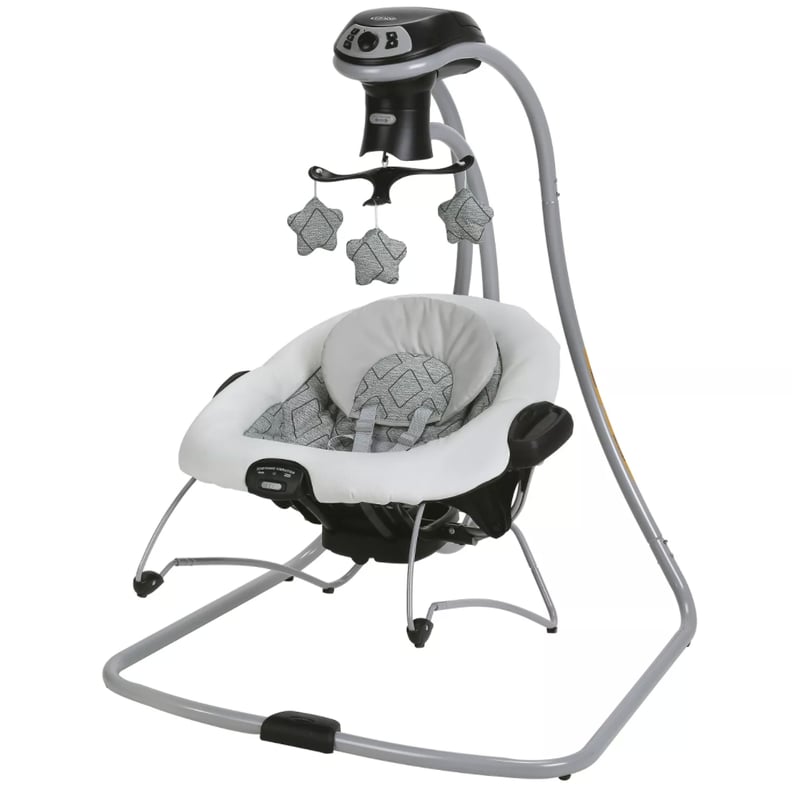 Graco DuetConnect LX Swing With Multi-Direction
There's nothing like some soft swinging to rock bebé to sleep. This Graco DuetConnect LX Swing With Multi-Direction ($150) offers six different swing speeds and 15 different songs and sounds so bebé knocks right off to nap dreamland. This swing can also be used as a portable bouncer for when they wake up.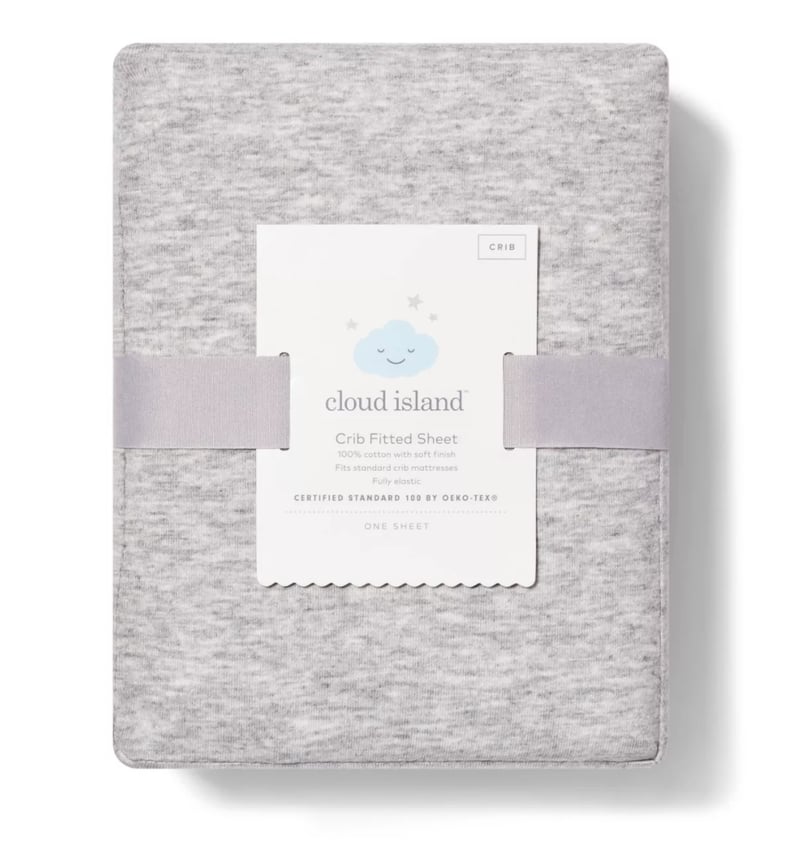 Fitted Crib Sheets
It's not just mamás and abuelas that love having a nicely put together bed — bebés crave it, too. If your bebé's crib is feeling crowded or the sheets are lifting off the mattress, it becomes an impossible task to get them to fall asleep. Not to mention, you'll probably hear your mamá's voice in your head reminding you of how important it is to keep things like bebé's bed well-made and neat. That's why fitted sheets, like this Cloud Island Fitted Crib Sheet ($10), are ideal. Made with 100 percent cotton, this fitted sheet is soft and comfortable, making it perfect for your bebé's sensitive skin.
Ingenuity Foldaway Rocking Bassinet
The Ingenuity Foldaway Rocking Bassinet ($90) has a few notable features that will be key in helping bebé fall asleep in no time — and will help mamá save her energy as well. The mesh sides promote airflow so bebé stays cool and comfortable, and it has a rocking feature to lull them to sleep. It's also made with a foldable frame so it's easy to transport from room to room, or to abeula's house for the night.