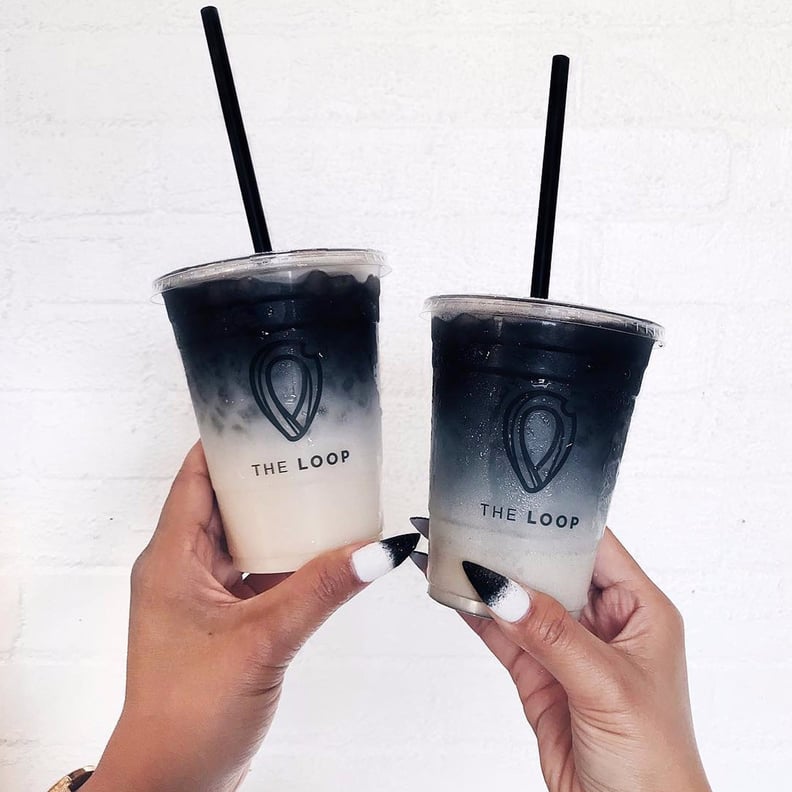 For those who love a good pastel Instagram moment, there were the red prickly pear and purple ube horchatas. But now, there's a black version of the Latinx drink perfect for those whose 'gram and life aesthetics are a little bit darker.
The masters over at The Loop Handcrafted Churros in Westminster, CA (creators of the rainbow churros!) came up with the "char-chata," a classic horchata made with activated charcoal. The drink has a cool gradient effect, going from black to gray and finally a creamy white color.
"We've always wanted to launch horchata as it goes so well with churros, but always are looking to put an interesting twist to everything we do," Jed Cartojano, marketing manager and co-owner of The Loop: Handcrafted Churros, stated via email. "We wanted to do something unexpected from the colorful varieties we usually launch and go very monochromatic (whites, grays and blacks) this time around. We found that activated charcoal not only is an all natural black coloring with detoxifying benefits, but it's mildly grainy texture is goes perfect with horchata which is also mildly grainy from cinnamon and rice water."
The Loop first posted the new drink on Instagram in early October, teasing its limited-edition sip, which officially hit its shop on Oct. 9 with an activated charcoal soft-serve and Halloween night crystal-glaze churro. It will be available until Halloween so make sure you get your hands on it before that. Take in the beauty of the new drink with these photos.