As POPSUGAR editors, we independently select and write about stuff we love and think you'll like too. If you buy a product we have recommended, we may receive affiliate commission, which in turn supports our work.
Summer is for cool drinks, outdoor cookouts, and white jeans. But if you've struggled in the past to find a pair that not only meets your thickness specifications (not too sheer to let your undies show, but not too thick to overheat you) but also flatters your body the right way (skinny or boyfriend, cropped or not), we feel you. That's why we reached out to Kathy Moca, one of the founders of jean line Beija-Flor (the other founder is her daughter Emilie Whitaker), to answer all our questions and finally help us find the best fit for each body type.
Scroll ahead to find her expert recommendations for you, but not before reading what you must keep in mind when buying white jeans no matter what — from how to clean them to the best material for them.
Avoid anything sheer. But you also don't want the pants to be superthick denim or you won't wear them on hot Summer days. Kathy suggests looking for lightweight denim fabric — the one that has a heathered finish and sort of looks like linen.
Pockets are of utmost importance. Forget about buying a pair of white jeans without first analyzing its pockets. "Try to get a pair with faux front pockets, that way there's no material to budge up in the front and no way your pockets will show through the jeans," Kathy said.
Go for white stitching. Blue jeans tend to have brown stitching, but that shade will stand out in white jeans. "A soft khaki shade is not bad either," Kathy said.
Never dry-clean white jeans. "The chemicals used in dry cleaning will end up yellowing the fabric," Kathy said. Instead, don't be afraid to spot clean, and find a good laundry detergent that's clear or white and use it sparingly; after, don't put your jeans in the dryer. "The heat and rough rubbing action of a dryer wears off the jeans quickly."
Wear them with a white top. "People have this idea that they have to wear bright tops with a white pant, but it's very elegant to get the full head-to-toe white look," Kathy added.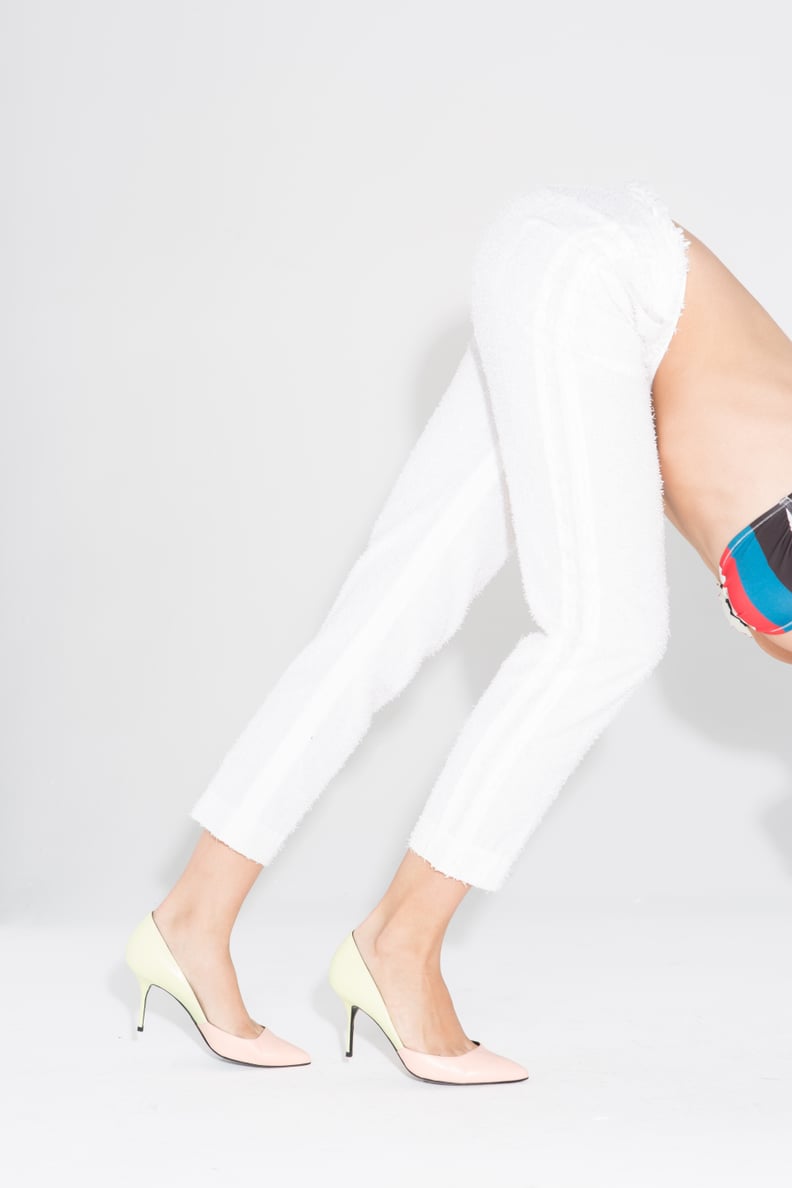 Petite
If you're small-framed and short, your game plan should be all about playing with proportions. "My daughter likes to say it's about strategic skin — for petite girls, it's all about showing some ankle by either cuffing your jeans or hemming them to be cropped," Kathy said.
When it comes to cut, Kathy suggests only wearing skinny jeans. "You want to elongate your legs, and having loose bottoms and extra material fails to do that," she said.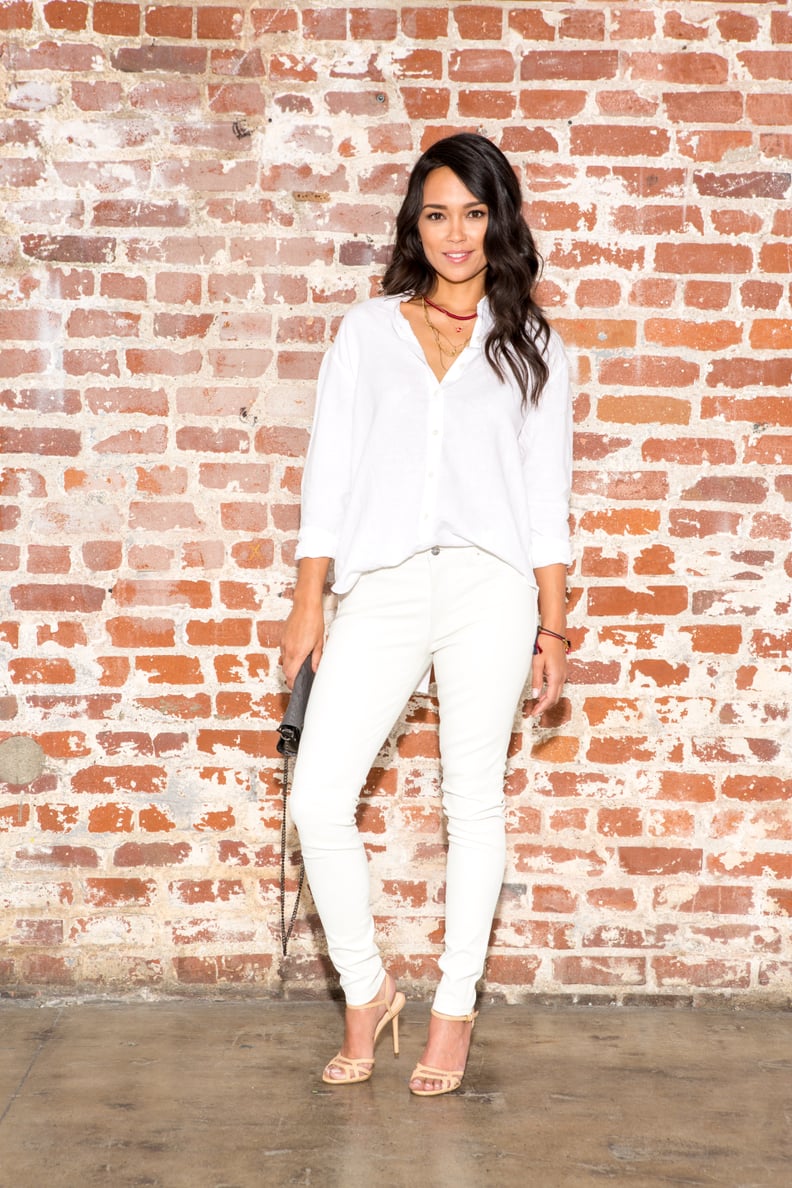 Athletic
If you love working out and have the leg muscles to show it, you're probably familiar with the struggle of getting pants to fit your calves and thighs. "You can certainly find skinny jeans that have a lot of stretch and feel comfortable around your muscles. You shouldn't feel like you have to cover them up if you don't want to," Kathy wisely said. "But if you want a looser fit, straight-leg white jeans are perfect for you, and they look sort of modern."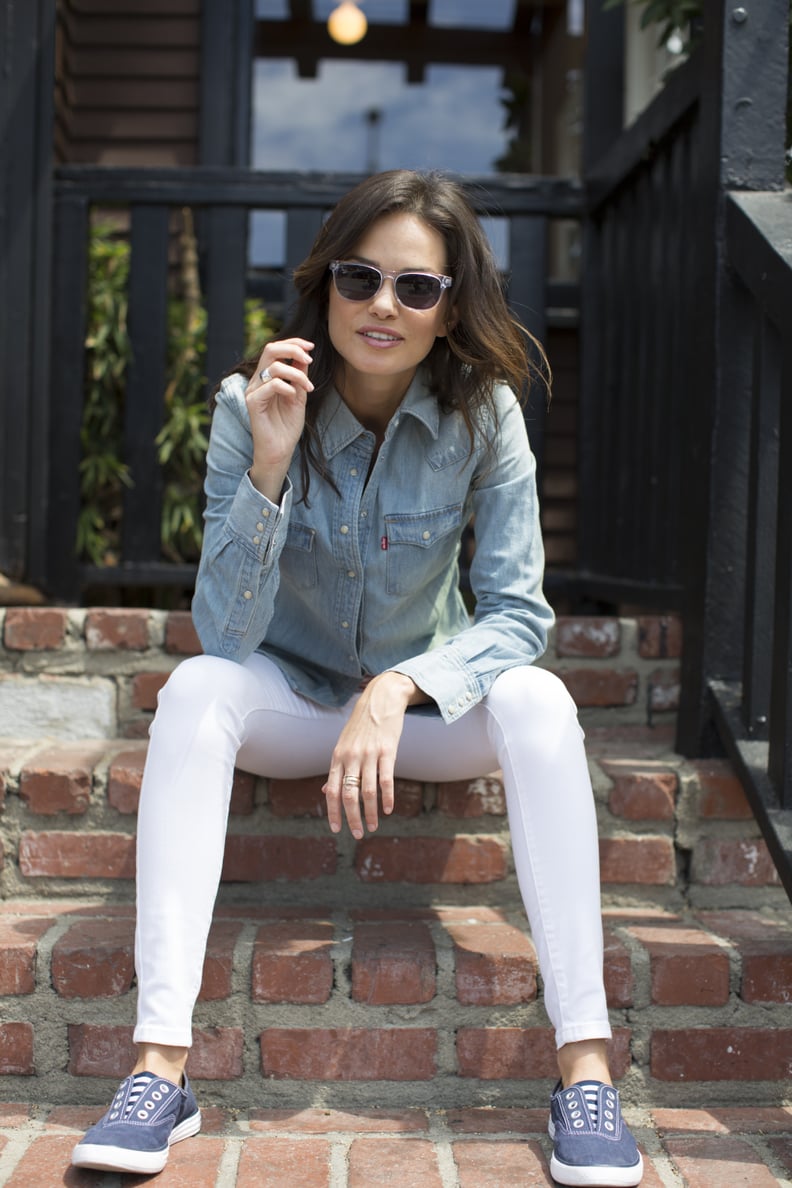 Pear-Shaped
"This is another case when a fitted, tapered leg is going to elongate your body and make you look slimmer," Kathy said, adding that it's all about the top you wear, too. "Pair your skinny jeans with a peplum top or a shirt half tucked in and half out."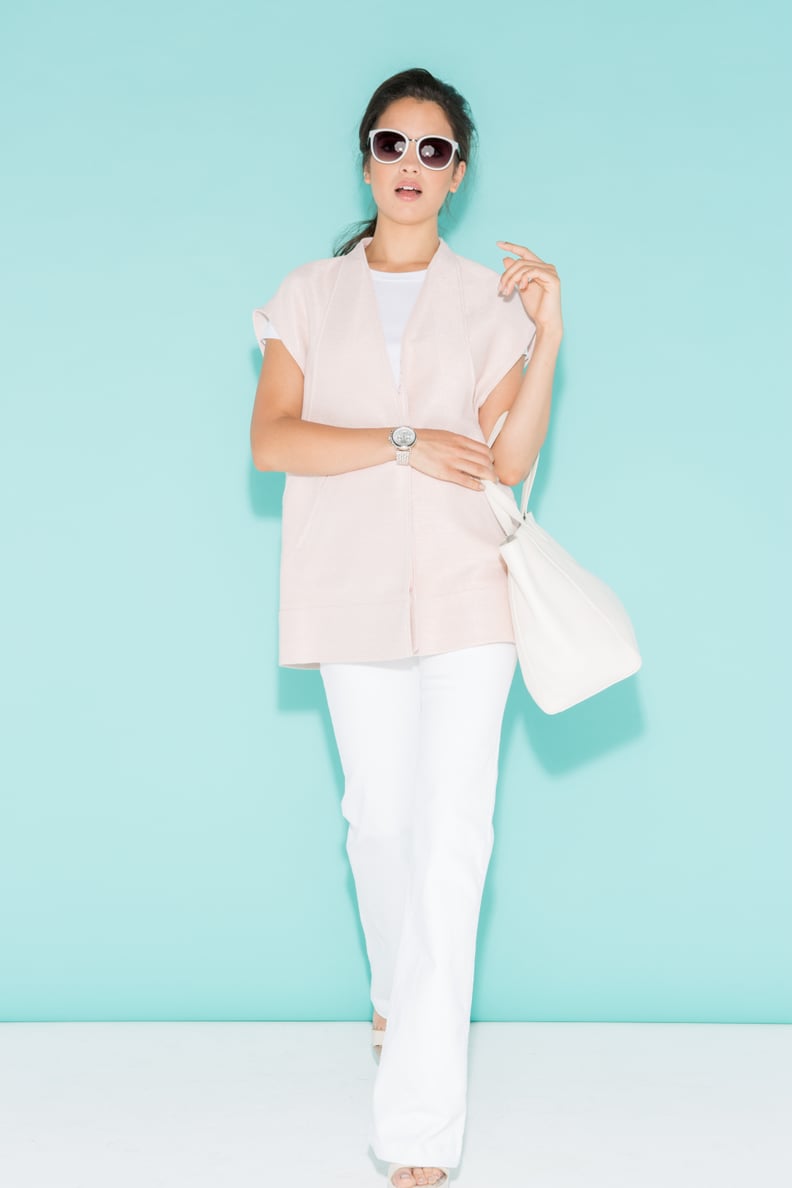 Curvy
Here's a secret that'll put you at ease: "With white jeans, you almost always have to go a size up no matter what your body type, so don't be afraid to do just that," Kathy said.
Reach for a boot-cut or flare-cut to add even more va-va-voom curves to your already-sexy body.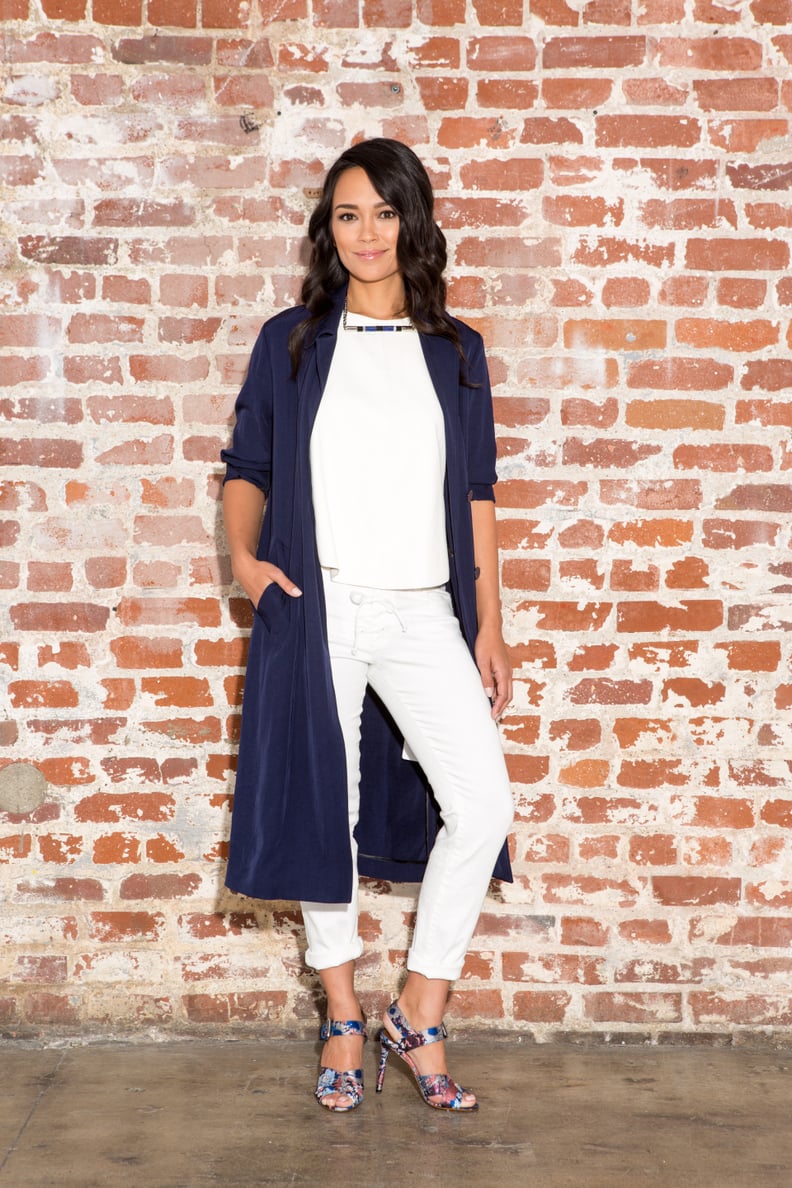 Tall
"Tall girls look so neat in boyfriend jeans," our expert said. "If you're supertall, they'll hit you at the ankle and give you that laid-back look, but even if they fit you right, cuffing them gives them a fun weekend finish."