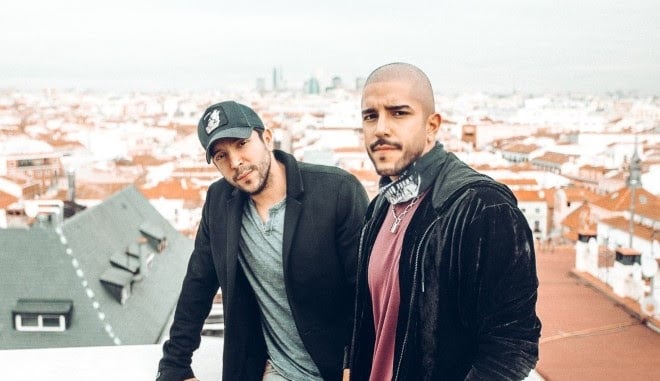 Cali y El Dandee
Cali y El Dandee
It's been a big week for Cali y El Dandee. The Colombian duo released their new album, Colegio and a new single, "Locura," with Sebastián Yatra. Their song "Borracho de Amor" with Reik ranked in the top 10 Latin Pop Airplay, and their singles "Voy Por Ti" and "Tequila Sunrise" became RIAA Gold certified.
Colegio is an album that integrates reggaetón with romantic pop melodies, a sound that Cali y El Dandee initiated when they broke into the music scene. "With Colegio, we want people to listen to it the same way they listened to music when they were in school," Dandee told POPSUGAR.
"Our aim was to evoke all the feelings and all the firsts you have in school: your first love, your first kiss, the first time you listened to reggaetón — which was something that happened to us when we were in school — the first time you learned the lyrics to a song, the first time you wrote a song, and we wanted to put all of this nostalgia into new music that made people feel like it was a throwback," he added.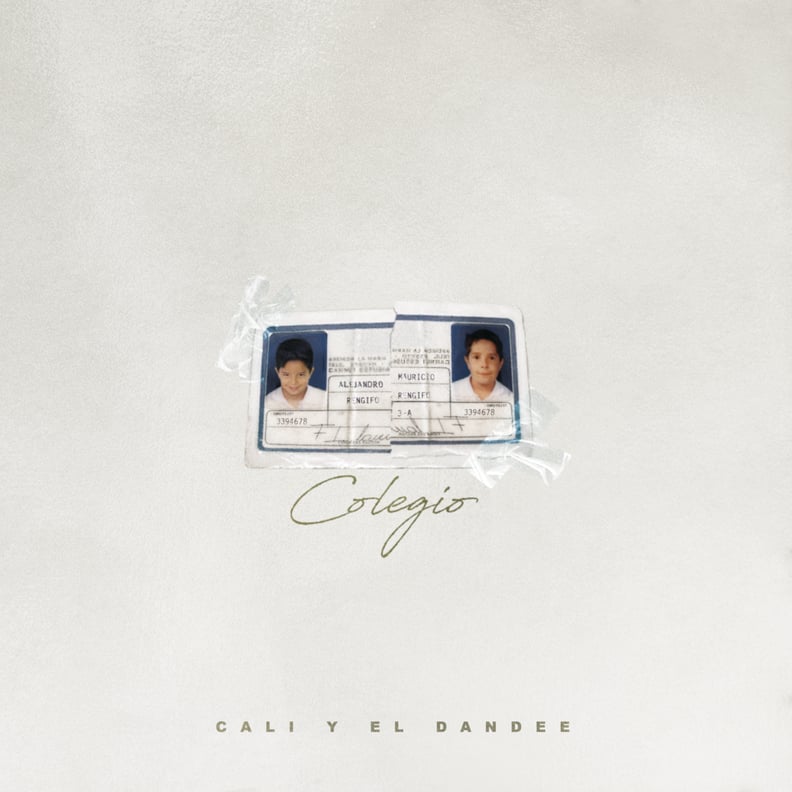 He also acknowledged that a lot of their followers are still in school, so he wants them to go through these experiences with this album. "These are songs that are very authentic and explore real feelings of the human being. Raw feelings. The feelings that stay with you forever once you experience them," Dandee said.
Meanwhile, Cali added that while they had been working on this project before social distancing was enforced, this situation gave them the time to focus and bring to life a lot of ideas and expectations they had with this album, as well as collaborations with long-time friends such as Reik in "Borracho de Amor," Piso 21 in "Voy Por Ti," and Rauw Alejandro in "Tequila Sunrise," all of which are included in Colegio, and surprise collabs with Mike Bahía, Lalo Ebratt, and Sebastián Yatra, the latter with whom they just released their new single, "Locura."
If this song seems familiar, it's because it incorporates the chorus tracks of "La Locura Automática" by La Secta, one of Cali y el Dandee's favorite songs from their school years. They took the sample and "revived" it with a modern beat and a current music video that showcases the dynamic of a relationship during the quarantine, where our protagonists recreate the day-to-day that many of us are living and receive help from Cali y El Dandee and Sebastián Yatra through their music.
"We wanted to show that we're all living a life that's very different from the one that we were used to," Cali said. "We've had to learn to enjoy the small things, we've had to become more creative to have fun, we've had to face ourselves, and hopefully learned to be better than what we were. In this video we see two people who love each other and can't be physically together, but that doesn't matter, and hopefully the outcome will leave us feeling hopeful that this is going to end and we'll come out being better versions of ourselves."
While the video was shot about three weeks before its release from everyone's homes — including the actors and the singers — the song had been a work in progress for a while. Once Cali y El Dandee had the concept for Colegio, they couldn't help but to get "La Locura Automática" out of their heads, since it was a high school favorite of theirs.
They took the chorus sample, played with it for a while in the studio, and realized Yatra was the perfect fit for the song. They called him up and the rest is history. "We started the song before quarantine," Dandee said, "but ended it during."
With over five million views on YouTube since its release four days ago, the song and music video showcase the realness of today's world with an extra dose of love and hope.