14 Ways You Can Channel Christina Aguilera This Halloween
Christina Aguilera will always have a special spot in our hearts. The singer has been in the spotlight since her first Disney Channel appearance in 1991, and if, like us, you've been following her career since that day, you've seen every single hair, attitude, and style change she's gone through for the past 26 years, too.
All those makeovers only mean that if you want to have a little fun this Halloween and channel your favorite star, you have more than a few options. Will you be "Genie in a Bottle" Christina or dare to go full-on "Dirrty"? Scroll ahead for that and more costume inspiration.
01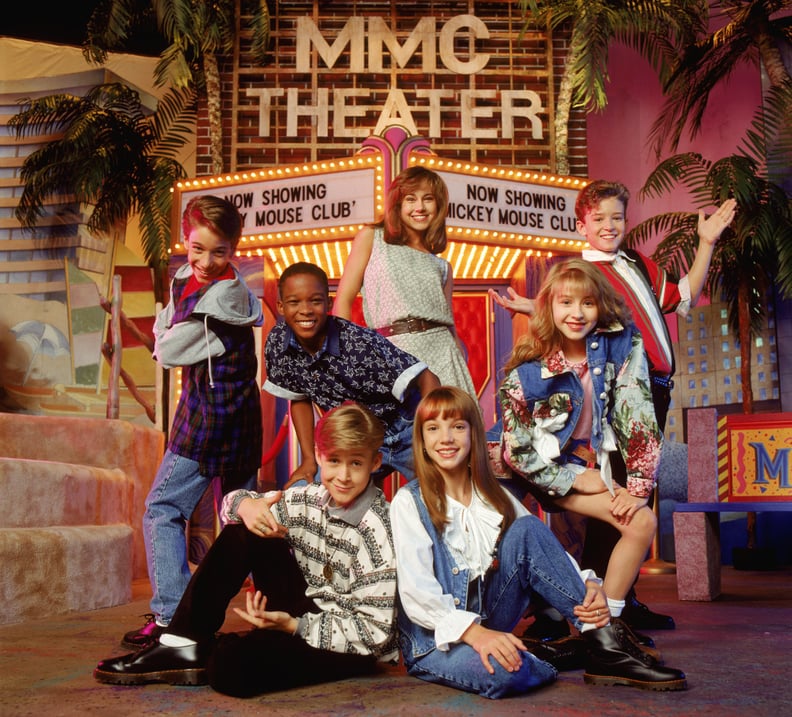 Mickey Mouse Club Christina
There's no better way to channel OG Christina than going all the way back to her Disney Channel days. Plus, you get to wear your favorite '80s outfit, including a letter jacket.
02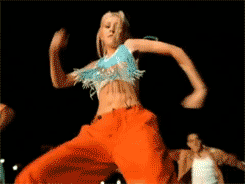 "Genie in a Bottle" Christina
Here's your chance to pull out those orange baggy pants we know you still have in the back of your closet and pair them with that fringe top you only wore once. Make sure to practice the choreography so you don't disappoint anyone when the song comes on at your Halloween party.
03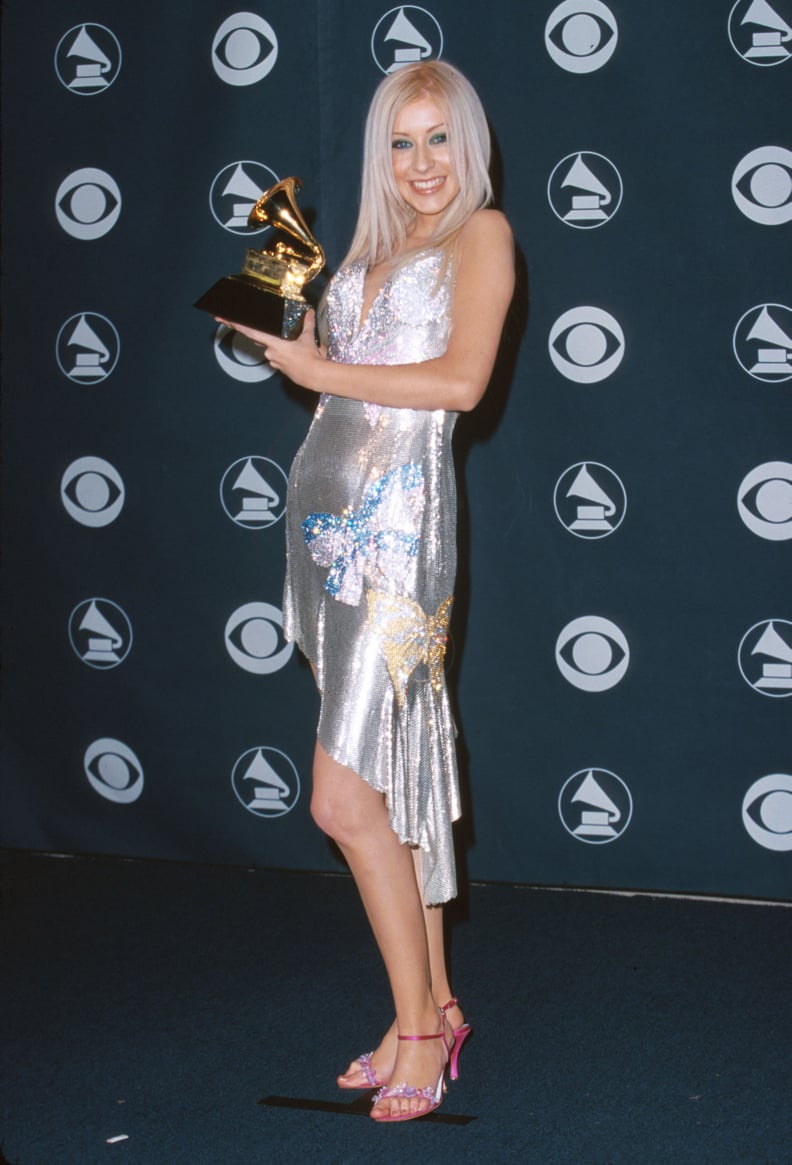 First Grammy Christina
Back when Christina won her first Grammy for best new artist in the year 2000, she wore the metallic and asymmetrical slinky dress of our teenage dreams. Since the trend is back, you probably already have a dress in your closet you could wear — carry a DIY gramophone all night and make sure to thank your fans.
04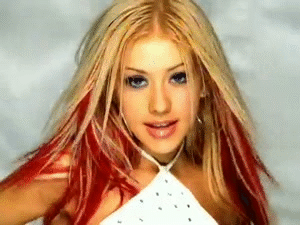 "Ven Conmigo" Christina
Those flash tattoos you have left over from Coachella will come in handy when you put together this look — so will those silver hoops.
05
2000 MTV VMAs Red Carpet Christina
Christina began her transformation into seminaked goddess at the 2000 MTV Video Music Awards in an ensemble that we're pretty sure triggered the visible-thong trend so popular during that decade. Wear little.
06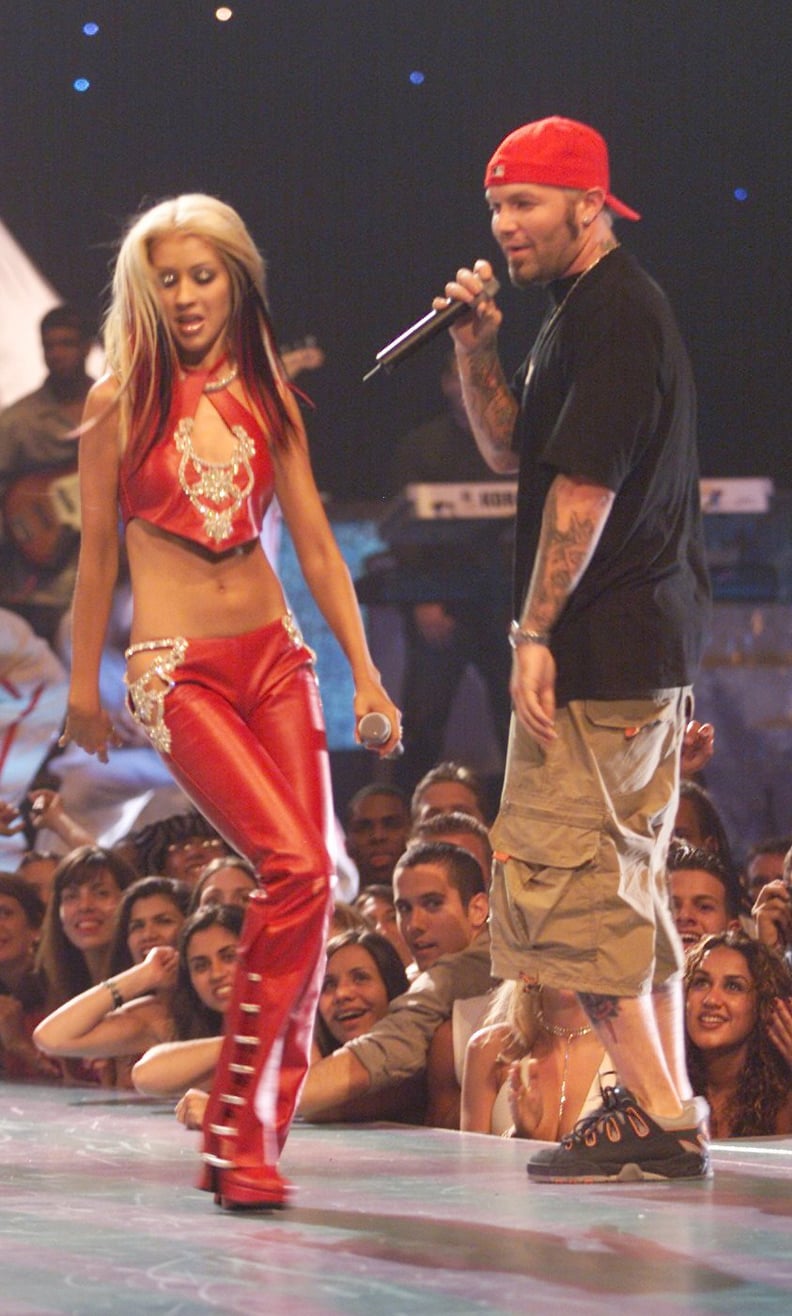 2000 MTV VMAs Performance Christina (and Fred Durst)
For her performance on that same night, Christina changed into a red leather head-to-toe look and hit the stage with Limp Bizkit's Fred Durst (for a pretty awkward performance). Bonus points go to you if your SO dresses up in baggie khaki shorts, a black tee, and a red Yankees hat worn backward.
07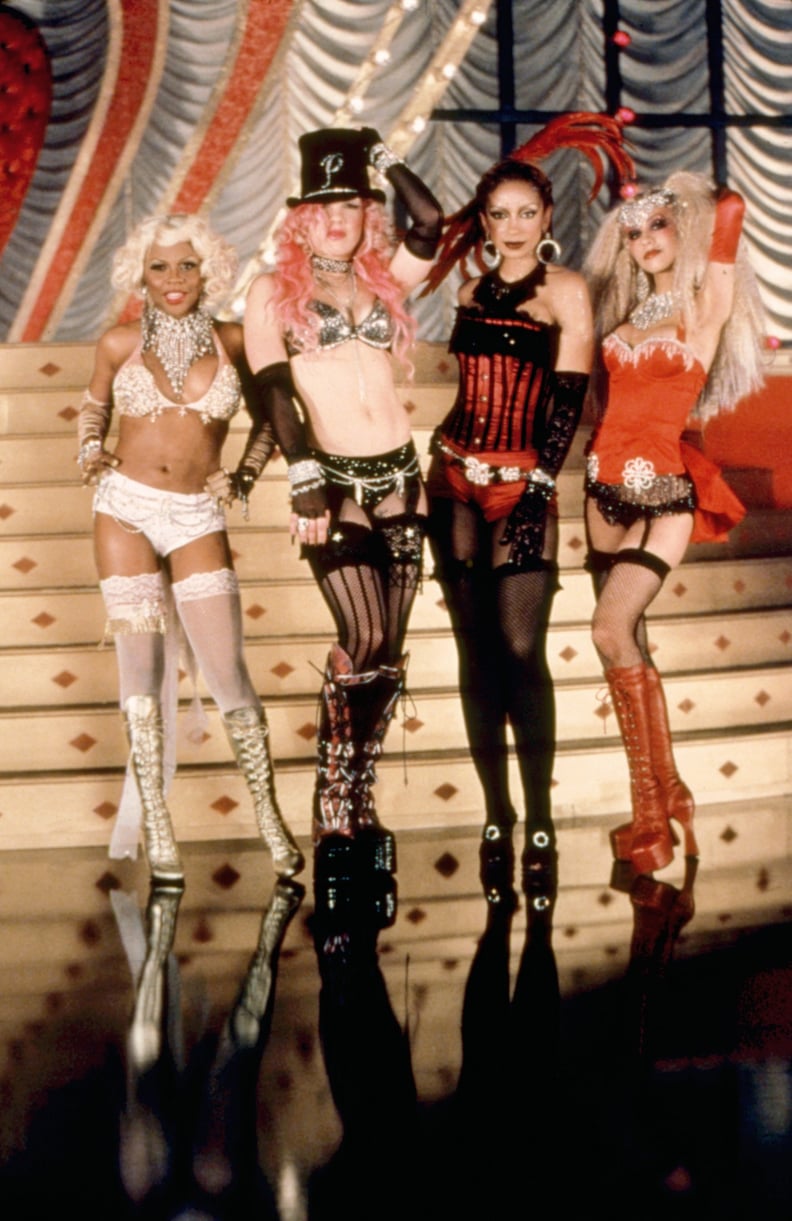 "Lady Marmalade" Christina
Convince your BFFs to dress as the four ladies of Moulin Rouge's "Lady Marmalade." Everyone will appreciate the nostalgic costumes.
08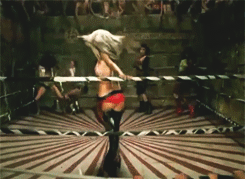 "Dirrty" Christina
Aah, this was the beginning of Xtina. If you dare, wear your favorite triangle bikini with, ahem, assless chaps over it.
09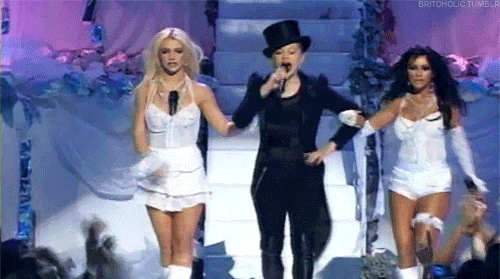 2004 MTV VMAs Christina (and Britney Spears and Madonna)
The kisses that would go down in pop culture history. Channel your best "Like a Virgin" look in white lingerie and a black wig; bring along a Britney in a matching outfit and a Madonna in a tuxedo.
10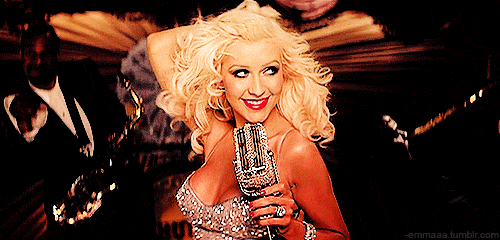 "Ain't No Other Man" Christina
Christina's Back to Basics album brought her back to her roots. This supergirlie look requires a shimmery long dress, Old Hollywood curls, and red lipstick.
11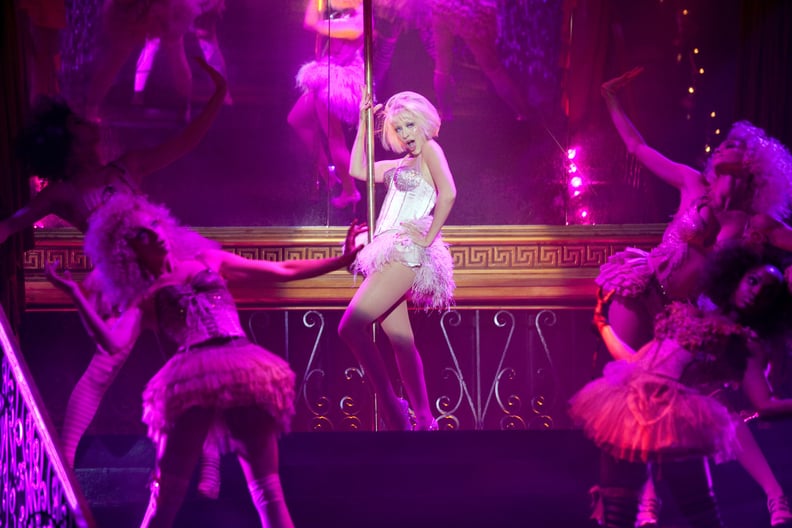 Burlesque Christina
Christina appeared in Burlesque with Cher, making for her first and only role as a lead in a movie. A short blond bob, some serious dance moves, and some lingerie are necessary here.
12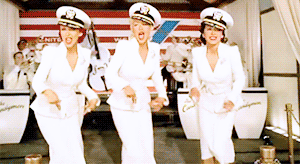 "Candyman" Sailor Christina
If you have a sailor outfit from a Halloween past, reuse it and go as Christina in her "Candyman" video. Make sure to wear red lipstick and sing along to the catchy tune all night.
13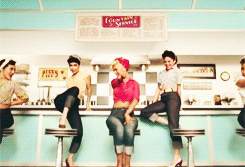 "Candyman" Rosie the Riveter Christina
Same goes for that Rosie the Riveter outfit you wore a few years ago. Adding a few sexy dance moves to it turns you into Christina in mere seconds.
14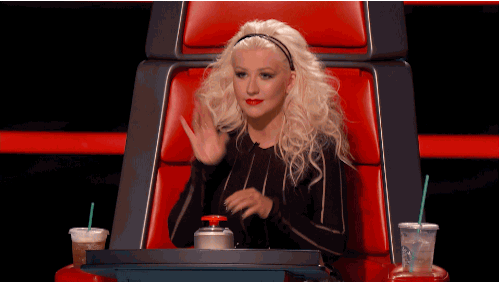 The Voice Christina
You must (no negotiations here) carry at least one venti Starbucks iced coffee to be Christina as a judge on The Voice.