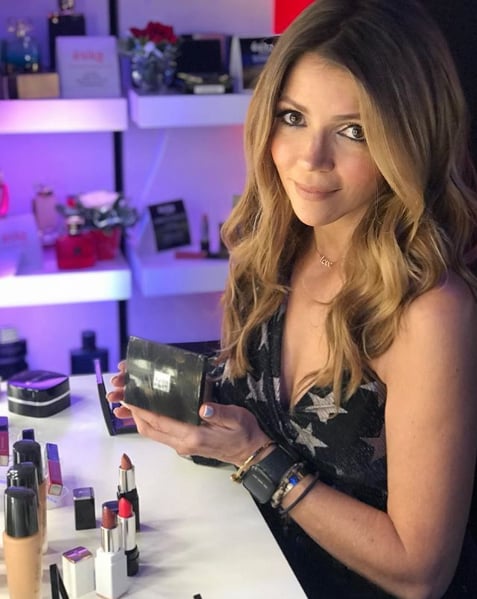 Claudia Betancur
Claudia Betancur
Claudia Betancur is a professional makeup artist born in Medellín, Colombia. She has worked with Thalía, Jennifer Lopez, Paulina Rubio, Sofia Carson, Sofia Reyes, Eva Longoria, Kim Kardashian, Khloé Kardashian, Serena Williams, Dayanara Torres, Shannon De Lima, and Loren Ridinger. She's a L'Oréal ambassador and cocreator of the makeup line Esika Pro.
My makeup story began when I was a little girl. I was about 12 years old when I started doing my school friends' makeup for the school shows. They would love it and I thought they all looked spectacular. As a result, I began doing my mom's makeup for events and parties she would attend, and everyone would compliment her on how beautiful she looked. I started realizing that I could play with what I liked and get an amazing outcome. I learned to do different hairstyles as well.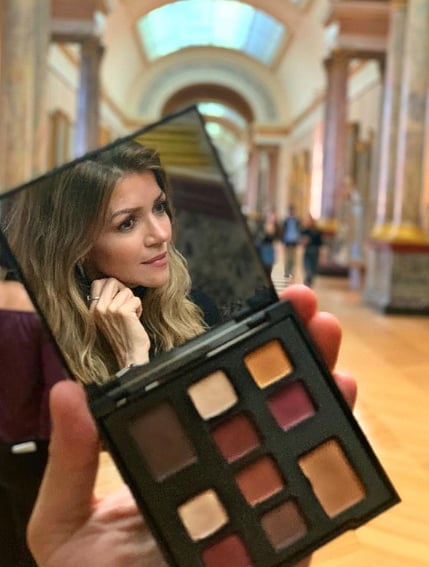 By that time, my brother started studying visual arts. He asked my dad for his old camera, bought film, and asked to take my photos. We taped a black garbage bag on the door and used an old lamp for lighting, and with that makeshift photo studio, we got amazing photos that prompted my best friend to encourage us to create our own photo studio, which was trending back in the day. We had no idea what to do, but went with it anyways, and that's how I got my start. We photographed all of our friends in Medellín.
Since I was still very young, I didn't have money to buy makeup and products, and getting your hands on professional makeup was even harder, so I would find ways to extend the makeup that I had or create new products out of everyday items. I would take baby powder to set the makeup, and we'd use Vaseline on the camera lens to diffuse the images and eliminate wrinkles. We came up with so many hacks and tricks to achieve what we wanted, like burning matches to make eyeliner out of them.
That's how I got my start, and it prompted a 15-year career in Colombia. I worked with a modeling agency called Informa Models and I became director of Colombia Moda, which is Colombia Fashion Week. It was a lot of work, to the point where I would single-handedly do the makeup for the fashion shows.
Eventually, I decided to move to the United States, and it prompted a new growth for my career. At the beginning I remember people thinking that this line of work — beauty and makeup — was not something that would bring me stability. This wasn't viewed as a steady career path, especially in Colombia. But once I got here and I started working, I realized the endless opportunities that were coming to me.
Incredible people like Loren Ridinger crossed my path. She put me in contact with Eva Longoria, Jennifer Lopez, and Kim Kardashian, and of course being able to work with them has elevated my profile as an artist. I've also met Omar Cruz, who's a fantastic celebrity photographer, and I've been called to work with magazines that have given me access to amazing Latinas like Thalía, Ednita Nazario, and Adamari López. This has been fundamental for my career. It helped me become an ambassador for L'Oréal Paris, which has definitely been a high in my career because it's a brand I've always admired. I've now worked with them for seven years, and I'm always humbled and thankful for it, and for all the other opportunities this country has given me.