You'll Be Looking at Cristiano Ronaldo's Adorable Kids in These Pictures, Not His Abs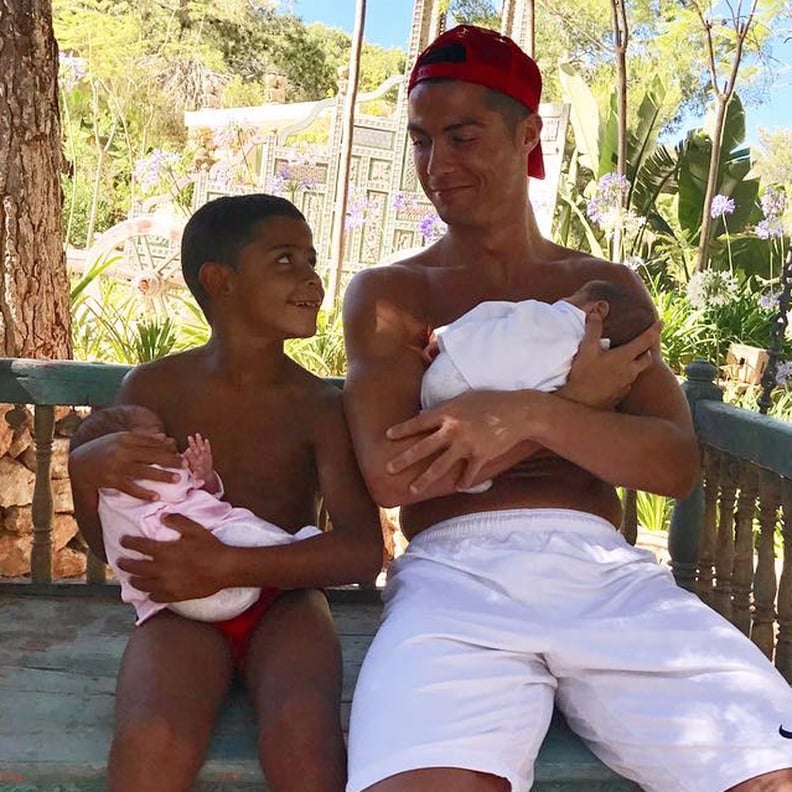 Soccer player Cristiano Ronaldo is now a proud dad of three (soon to be four), and he is screaming it from the rooftops — or at least from the metaphorical rooftops that are his social media accounts. The 32-year-old recently shared the first photo of his new twins, a girl and a boy he reportedly welcomed via surrogate.
While we've grown accustomed to adorable twinning photos with his 6-year-old mini me, Cristiano Jr. — who, we might add, looks super happy to have a little brother and sister — we're already looking forward to learning more about Ronaldo's new additions, Eva and Mateo, before his fourth child is born.
In the meantime, we will survive by staring at the photos he's posted of his new family so far.