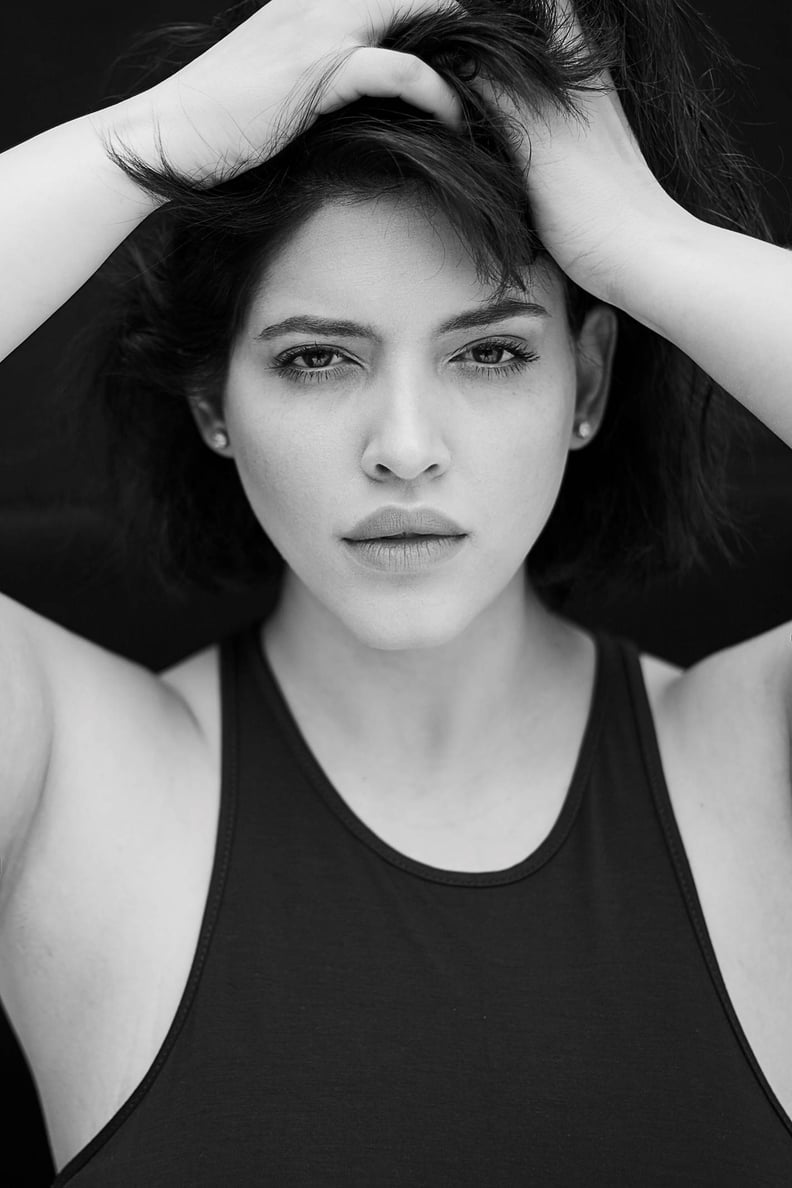 Denise Bidot
Denise Bidot
As POPSUGAR editors, we independently select and write about stuff we love and think you'll like too. If you buy a product we have recommended, we may receive affiliate commission, which in turn supports our work.
Whether you remember her from NuvoTV's Curvy Girls or her viral swimsuitsforall pictures, chances are you've heard of Denise Bidot.
The half-Puerto Rican, half-Kuwaiti model, along with her industry peers (including Tess Holliday and Ashley Graham), is championing the idea that "there's no wrong way to be a woman." In fact, it's her mantra. And that mantra is challenging — changing, even — society's unrealistic beauty and body image expectations.
In the spirit of acceptance, Denise joined forces with Unilever for its #100PorCientoTu campaign that acts as an extension of her already-great cause, enabling Latinos everywhere to be their authentic selves. The hashtag campaign actually translates to "100 percent you," and when POPSUGAR Latina recently sat down to interview Denise about it, one thing was clear: she knows who she is, and that is beautiful.
Alas, with such great confidence comes great advice. Keep reading for Denise's take on all things beauty, fashion, and life. Then, be sure to listen to the feel-good music playlist she curated with you in mind.
On being Latina: "My curves, my body, my skin, my hair — everything about who I am is based on my culture. It's such a beautiful thing to be able to share that with the world."
On modeling: "People underestimate how much of a workout it is to actually change into 20 outfits a day. Sometimes I leave a shoot, and the next day my abs are sore and it feels like I did 100 crunches, and it's like, no, I was just posing really hard."
On her off-duty makeup routine: "In order to allow my skin to breathe, I can't wear makeup when I'm not working."
On skin care: "It's funny, because I use this Ponds Anti-Wrinkle Cream at night. I'm almost 30, but if someone would've told me when I was 20 that I could've had preventive care earlier on, I would've started using it 10 years ago. I feel so beautiful when I have no makeup on and my skin is flawless."
On her must-have beauty product: "I love a good eyelash curler. That might be the one thing I won't leave the house without."
On her go-to off-duty outfit: "I love a good jean, a t-shirt, a blazer with a good pair of heels. It's like my uniform."
On jeans for curvy women: "[They] are a real big struggle, I have to say. I'm curvy, but I also have a really small waist, so I usually have to get my jeans tailored. People underestimate how important a tailor is. Not one piece is going to fit everyone perfectly. I do find that J Brand's Maria Hi Rise ($248) always works for me. They're the one pair of pants that I barely ever have to tailor."
On fashion trends she's loving: "I've noticed a lot of really cool color palettes, especially hot, bright orange. I remember looking at [the color] a few months back, and I was like, 'Oh, that might be risky.' Then I bought a really awesome [orange] blazer, and I was like, 'I love this color!' Every time I go out [in it], I just feel alive. I love everything going back to striking minimalism. It's not so much patterns and crazy wardrobes — it's really basics."
On the importance of hair care: "I've changed my hair so many times it's insane. I've had everything from honey blond to silver gray — I just came out of having silver gray platinum, and now I'm back to dark and short. So a lot of my routine goes into hair care. I'm just drenching my hair in as many oils as possible."
On raising her 7-year-old daughter, Jocelyn: "I want to make sure that she's raised knowing she's beautiful and her curves can be accepted and her individuality (and everything that she is) is perfect. It's amazing to be able to raise a kid in a world where we are celebrated for our individuality."