After sharing the screen with Meryl Streep in 2017's hit The Post, Coral Peña is back on Apple TV's second season of For All Mankind. The series is a sci-fi fan's dream, set in the 1980s in an alternate reality where the space race between the US and the USSR never ended.
In her new TV role, the Harlem-raised actress plays Aleida Rosales, the super-smart daughter of Mexican parents who migrated to the US and got her dream job working at NASA. "Usually, when someone writes a character that is an immigrant, that is the main focus and almost the character's main personality trait," she told POPSUGAR. "As an immigrant, I appreciate that this was part of her story and definitely something that shaped her but that had nothing to do with who she is as a person."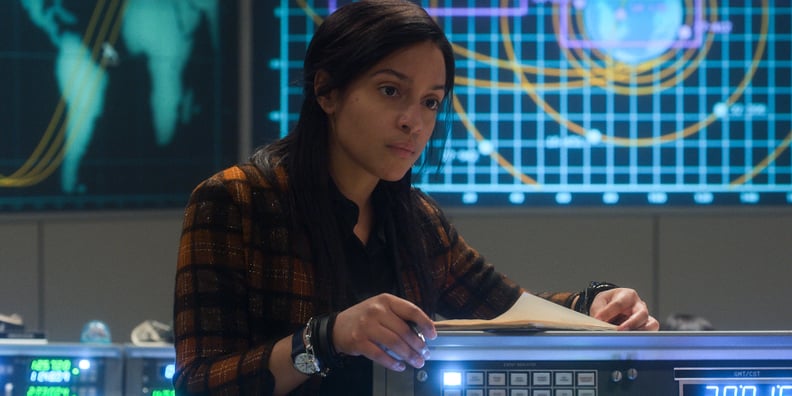 "Anytime I see another Latinx, Black, or Asian actor winning, I feel like it's a win for me as well."
Although she thinks the entertainment industry is still far from where it should be in terms of Latinx representation, she's hopeful and optimistic about having the conversation on the table, probably unlike ever before. "Anytime I see another Latinx, Black, or Asian actor winning, I feel like it's a win for me as well," she said. "Just people having that dialogue is a win. Just me playing these characters is a sign that there are more opportunities for us. Is there enough? There's never enough!"
The Santo Domingo native got her start in middle school playing The Jungle Book's Monkey King and, encouraged by her teachers and family, kept at it through high school. After her high school's big musical, she knew that was it for her. "I felt like, 'I think this might be the only thing that I love this much,'" she explained. "When it was time to apply to colleges, my teachers encouraged me to apply for drama, and it all started to happen then. I got into NYU on a scholarship, and I never looked back."
As someone who identifies as nonbinary, Peña said she feels so lucky to have been able to play and explore roles that were originally written for men at a young age. "It's funny when I think back on it. It's exciting that I got to play parts that were male characters before I could even recognize why it was exciting to play a character that was allowed not to have a gender."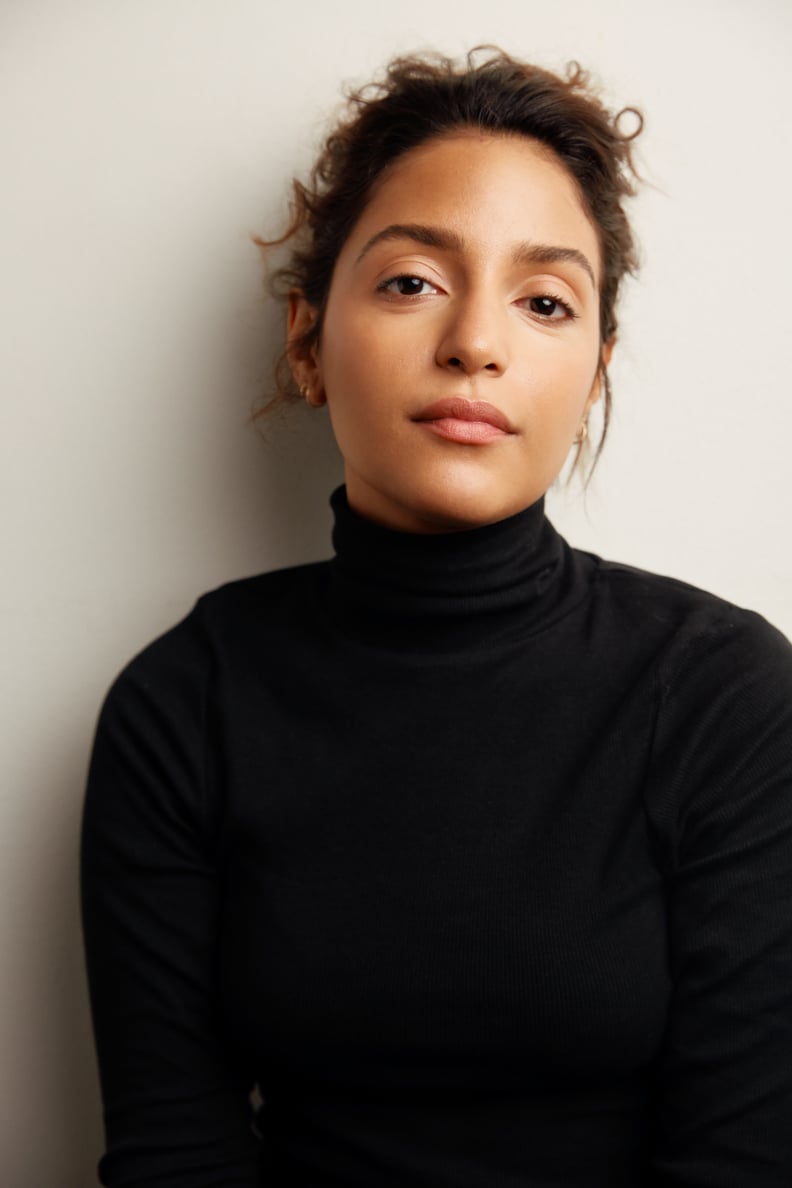 Peña has come a long way since her high-school musical days. After her roles in 24: Legacy and The Enemy Within, in 2017, she landed a role in Steven Spielberg's The Post, where Streep played Kay Graham, the country's first woman to become a newspaper publisher. She got to share a key scene with the acting legend, and the thing she remembers the most is how sweaty her hands were.
"My hands are sweaty 99 percent of the time. It's not nerves; it's all the time," Peña said. "I got on set, and Meryl was so sweet. She grabbed my hand, and I went, 'No, no, no!,' and she said, 'I don't care. We're doing the scene together, you're my scene partner, and I'm going to support you.'" After that, Peña could relax and see Streep just as her scene partner, a very generous one. She said she had the same experience with Spielberg, who supported her throughout her scenes. "I think that's why people like them so much, because their focus is on art. And people want to work with people like that."
Peña's biggest takeaway from working with the three-time Oscar winner came from observing Streep's willingness to experiment and even fail. "I don't know if I'll get in trouble for saying this, but it was very humbling to see Meryl Streep get notes," she said. "You think, 'No, Meryl Streep never gets notes. She goes up there and is fabulous and walks away.' But she would do something, and it didn't necessarily work, and she would have to go and try again." For her, seeing someone as spectacular as Meryl getting notes from the director gave her permission to be bold and be wrong and even learn from it! "I thought, 'How do I become a better actor?' By trying something crazy that might not work and collaborate with my director. That's the biggest lesson I learned, that even Meryl Streep gets notes."