Feast Your Eyes on This Insane Portrait of Frida Kahlo Made From 4,587 Chiclets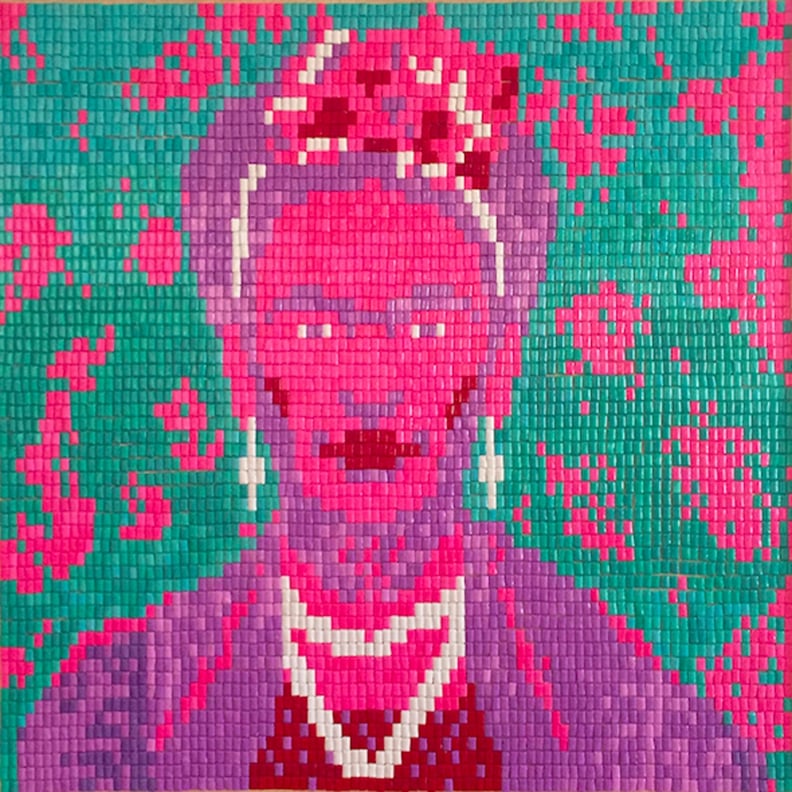 Frida Kahlo's legacy will live on forever, and one artist paid tribute to her with an insane portrait made out of colorful Chiclets — yes, you read that right, it's made out of your favorite childhood gum.
Vivala first reported on Chicano artist Ruben Dario Villa and the work of art he created with 4,587 pieces of the candy-coated gum. "Such an amazing experience to have people trip out on your work and genuinely care about the method, time and inspiration behind #Frida4587 #ChiclePop," he wrote on his Instagram page.
Ruben is one of many artists who came together to honor Frida for what would have been her 110th birthday with a Frida-inspired art show called El Color Y El Dolor, held at a restaurant in San Francisco, where other pieces were on display but all eyes were on this masterpiece. Keep reading for more photos of his art.