15 Sunglasses Jennifer Lopez Can't Live Without, and Now Neither Will You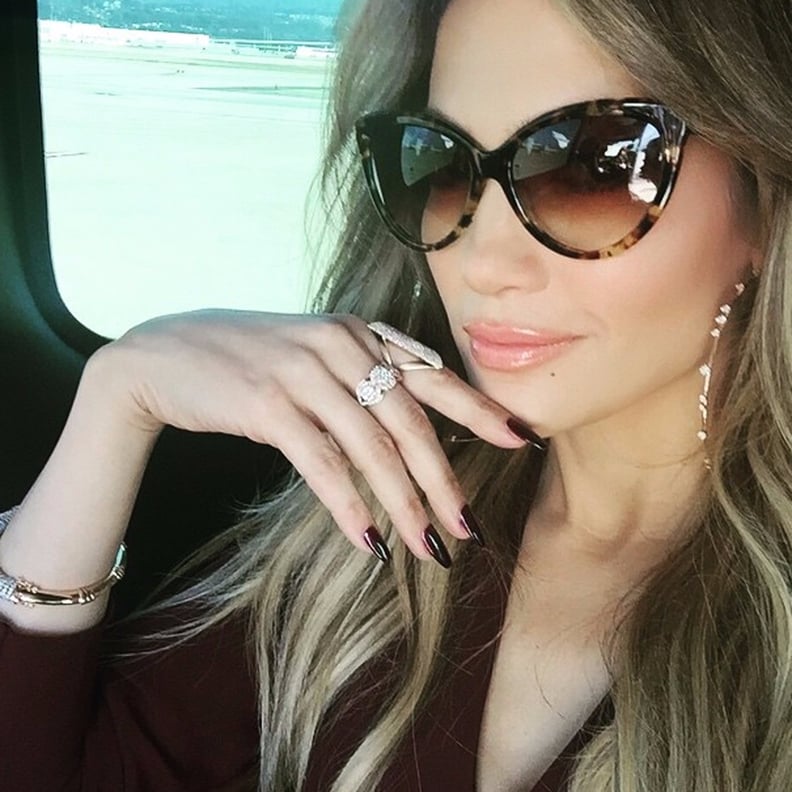 Jennifer Lopez reigns supreme when it comes to rocking sunglasses. Even though she's very loyal to her aviators, the star is always switching up her shades. One day she might be rocking a pair of $55 Quay Australia sunglasses, and another she'll turn heads with a pair of Fendi crystal-embellished ones that will set you back $520. See J Lo rocking some of her favorite pairs of sunglasses and shop similar options.
Silver Aviators
Everyone will see you coming from a mile away with these sunglasses.
Cat Eye With Crystal Detail Sunglasses
The level of fierce these sunglasses add to her look is out of this world.
Oversize Brown Aviators
We are sure J Lo loves these for the size and color because they go with everything.
Classic Square Black Sunglasses
You can never go wrong with a pair of black sunnies.
All-Green Aviators
The green color really pops.
Tortoise Cat Eyes
The cat-eye style works for all face shapes.
Matte Black Square Sunglasses
This pair works great if you want to fly under the radar.
Gold Aviators With Reflective Lenses
Go the classic route with a fun twist like this rainbow reflective pair.
White Rim With Gold Detail Aviators
J Lo is giving us serious Miami vibes with this pair.
Round Orange Sunglasses
Leave it to Jennifer to change it up with this pair.
Blue Mirrored Sunglasses
If you are in an all-blue mood like Jennifer, then these are perfect.
Pink Mirrored Aviators
Of course J Lo has these too.
White Square Sunglasses
Naturally, she makes matching your sunglasses to your bikini look chic.
Transparent Blue Aviators
You won't be able to hide your eyes in these, but you can match it to your mood like Jennifer did.
Oversize Purple Aviators
The size of her shades is huge, but we are obsessed with the color.