We get it; all you want do after work is curl up with a warm bowl of soup or a heaping helping of mashed potatoes, under a blanket and in front of Netflix. There's really nothing better about this time of the year than being able to indulge in comforting dishes, but there is a way to make that experience superior: by trying a few Latin-inspired recipes that will not only warm your body but also your soul. Keep scrolling to find eight dishes to try right now, then check out a roundup of life-changing desserts.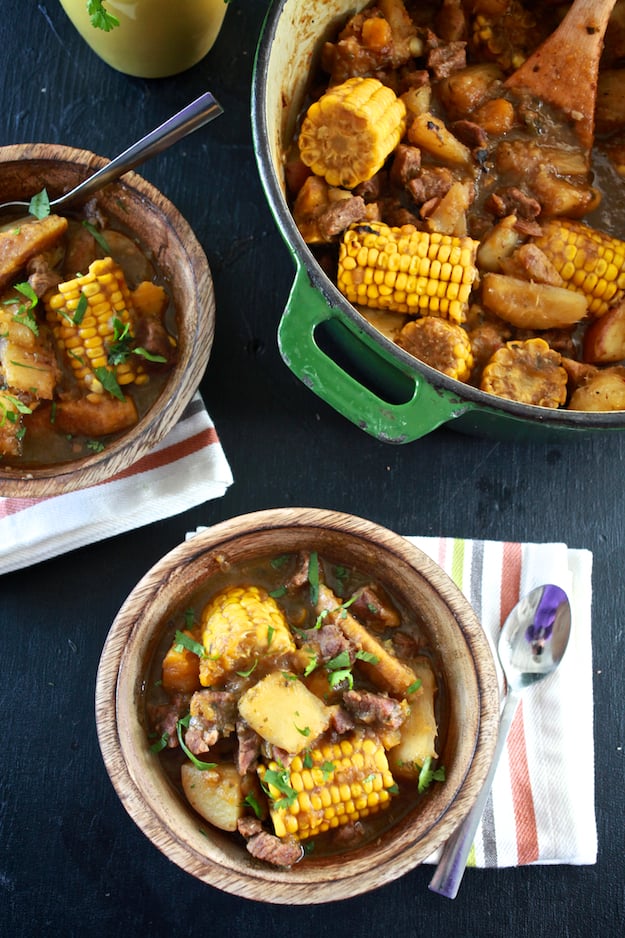 Sancocho, the typical Dominican meat stew, is often prepared with seven different meats. Just looking at this picture makes us feel all cozy.
A Mexican vegetarian staple, pozole de frijol is made with hominy, tomatoes, oregano, and pinto beans, for a twist on a classic Latin stew.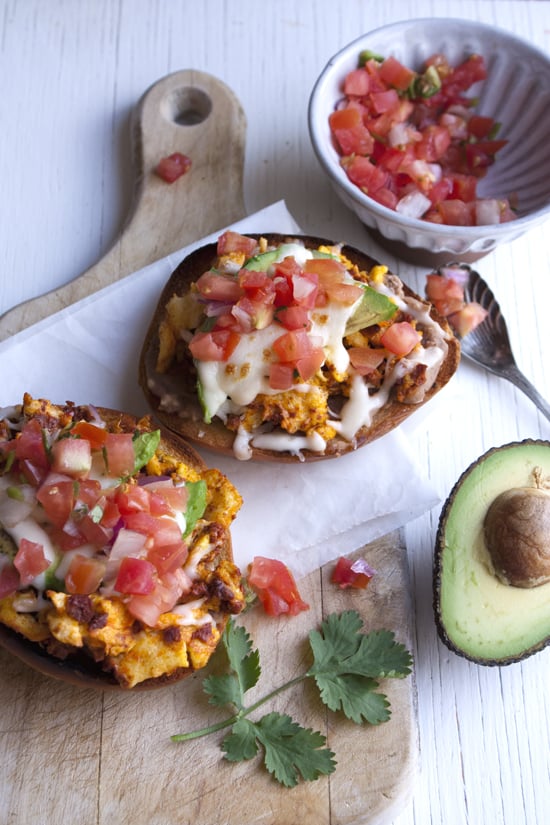 Breakfast molletes (bolillo rolls topped with cheese, refried beans, and salsa) will truly make you feel like you've ventured out for a morning jaunt to Mexico City.
If you like your comfort food to have a spicy kick, try this mole de olla, or red chile beef and vegetable soup.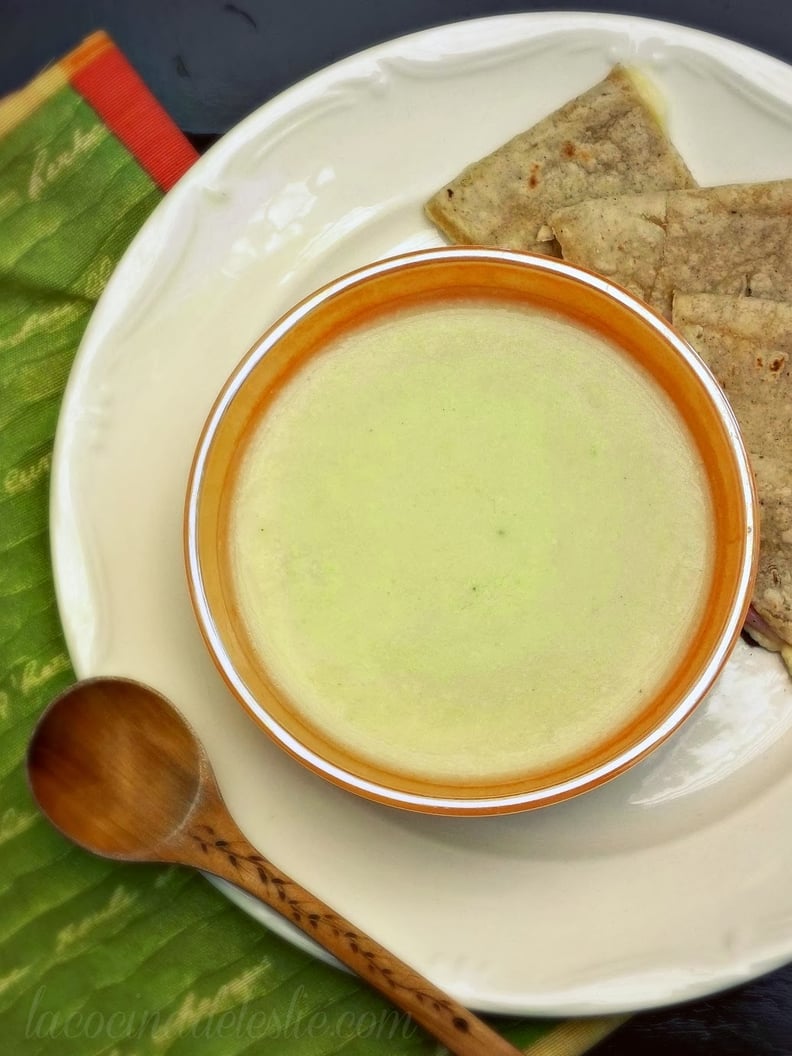 This crema de chayote, a squash-like vegetable, will envelop you with its rich flavor.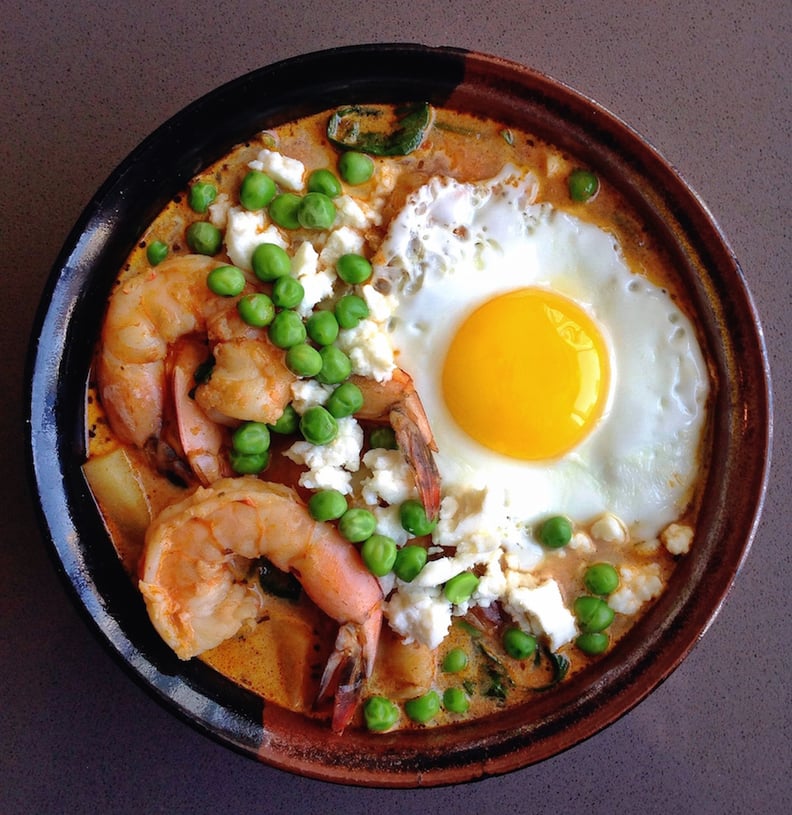 Chupe de camarones, a hearty shrimp stew, has stood out as a winner for years in Peruvian culture. Look at that perfect egg and tell us you don't want to eat this immediately.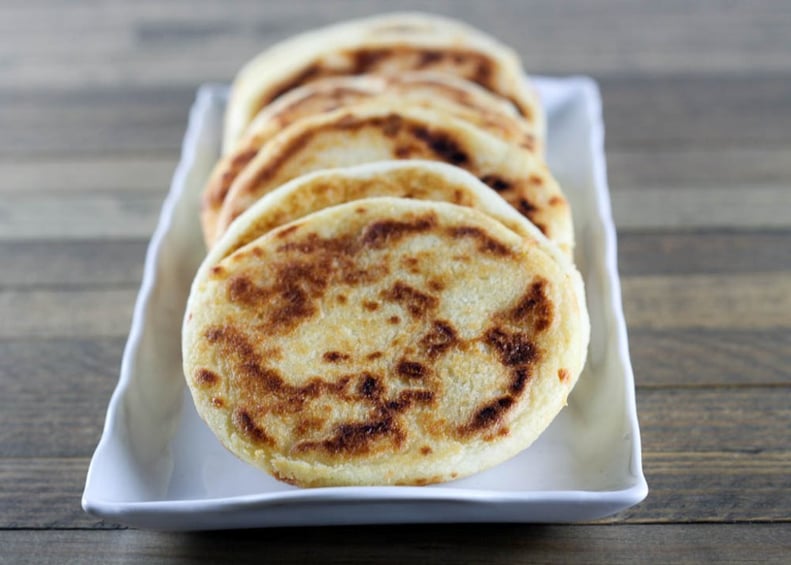 When the idea of a cold sandwich makes you want to jump under the covers and protect yourself from the cold, try arepas, corn pockets stuffed with various savory fillings like shredded beef, black beans, and cheese.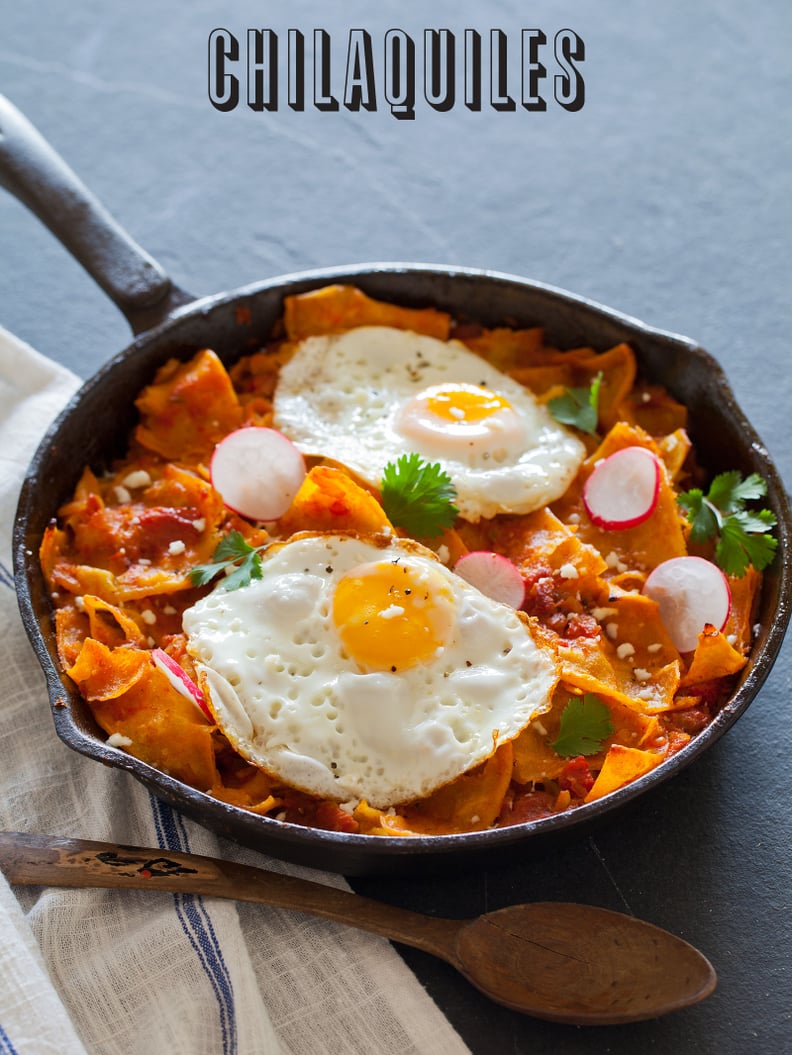 Chilaquiles, which feature leftover tortillas as the star, pair well with fried eggs for breakfast or shredded chicken for lunch or dinner.