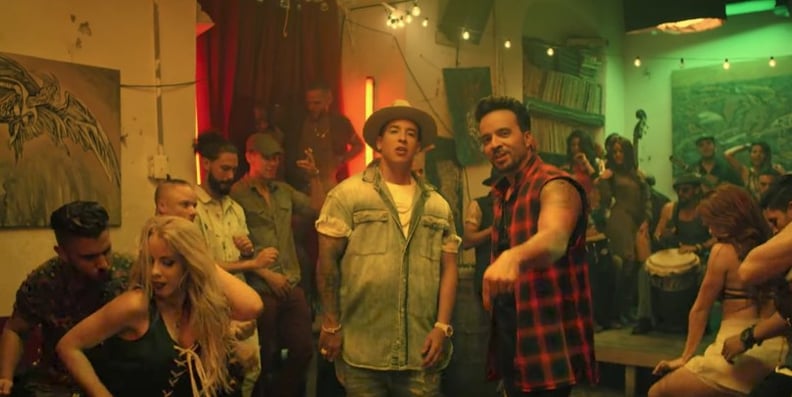 This year is shaping up to be full of amazing music that will keep everyone on the dance floor all night long. Latino hits like a little song you've probably never heard called "Despacito" (just kidding, we know it's everywhere) and Shakira's "Me Enamoré" are great to dance to, but they are not the only tunes that will be playing on the radio, at parties, and in clubs all season long. The 15 tunes ahead are perfect to let off some steam during the hot Summer months.
01
Major Lazer's "Sua Cara" ft. Anitta and Pablo Vital
02
Selena Gomez's "Bad Liar"
03
Major Lazer's "Know No Better" ft. Travis Scott, Camila Cabello, and Quavo
05
J Balvin, Jowell, and Randy's "Bonita"
06
Camila Cabello's "Crying in the Club"
08
Pitbull and J Balvin's "Hey Ma" ft. Camila Cabello
09
Shakira's "Perro Fiel" ft. Nicky Jam
10
Zion & Lennox's "Mi Tesoro" ft. Nicky Jam
11
Wisin's "Escapate Conmigo" ft. Ozuna
12
Luis Fonsi and Daddy Yankee's "Despacito" ft. Justin Bieber
13
Cheat Codes's "No Promises" ft. Demi Lovato
14
J Balvin's "Si Tu Novio Te Deja Sola" ft. Bad Bunny
15
Juanes's "El Ratico" ft. Kali Uchis