Singer, actress, fashion designer, entrepreneur, writer, and mom of two Thalia shares her parenting, lifestyle, fashion, and beauty tips as POPSUGAR Latina's contributor.
This Thanksgiving is a good time to reflect and recognize all of the blessings life has given us. It is a date in which, regardless of your personal religious beliefs, it is important to have faith and acknowledge all of the beautiful things that we, and everyone around us, experience in our daily lives. Here are some tips to make the best out of the Thanksgiving holiday.

Give and Be Thankful
Thanksgiving — the word says it all. Be thankful for life, the simple things in life, every new day, every beautiful sunrise and sunset, for being able to open your eyes and get out of bed, and for having a voice to tell the people you love how much they mean to you. The simple and most mundane things in life are the greatest treasures. Hence, let's recognize all of those little things that make us smile and be thankful for them. Showing gratitude may be a great way to improve our mental and physical health!
Teach the Children in Your Family to Share
They need to become more aware that there are many children in their communities and around the world who are not as fortunate as they are and do not have access to essentials such as food, clean water, and a safe place to sleep. By being aware of their blessings, they learn to share and help those less fortunate than them. A good idea to get the children involved in the Thanksgiving holiday and make them excited about helping others is to take them to the local library to donate children's books. They can also write letters of support, sending love, peace, and well wishes to children in need. There are organizations that can help forward those letters to children around the world. The idea is for the children to be mindful and think and pray for those in need.
Remember It's the Time to Give
There are many ways for us adults to help others. It does not matter how busy we are or how crazy our lives are, because there is always a way. For example, go on the Internet, find an organization that speaks to your heart, and make a donation. It does not need to be much — $5, $10, $15, every little bit helps.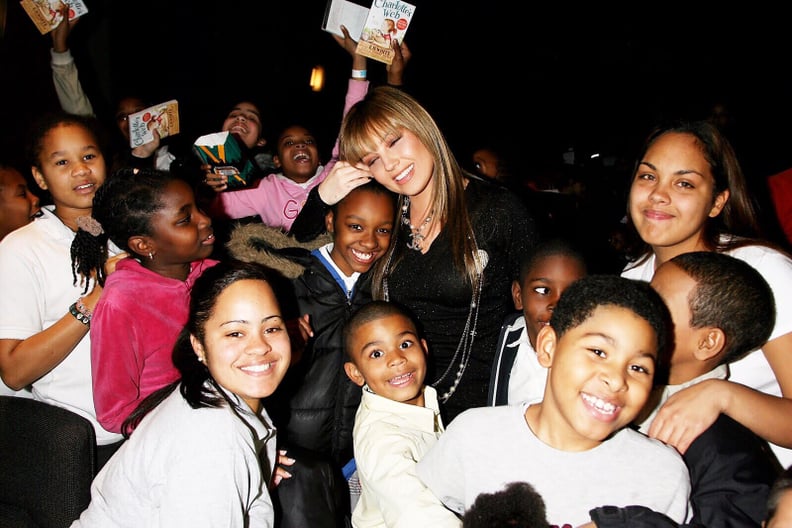 Image Source: Thalia
Help Someone
The holidays are especially difficult for folks who live alone and have no family to spend time with. Many community centers keep track of people with special needs and elderly living alone. Call a community center in your area and find out how you can send food, clothing, and presents to those who need it most. This is a good activity to do with your friends, your sister, your brother, your children, your partner, etc. Once you find out the items you can give, make it a group activity to collect them. Most importantly, if you can, give your time. Contact your local shelter or soup kitchen and ask them how you can help. A few hours of your time will bring so much joy to somebody in need, and it will help you appreciate your blessings.
Stay Positive
It is easy to lose perspective, faith, and hope in the face of so many tragedies and the current state of the world around us. It is important, especially during the holidays, to be thankful and feed our souls with good energy. Instead of feeling the collective desolation and sadness about the current violent events happening near and far, let's fill our heads with thoughts of love and peace. Whenever I need to feel better, I light up a candle, pray, and visualize a peaceful world full of unity and joy. If we stay positive, trust that life will become brighter and happier for all of us.
Be Kind to Yourself
I say it again and again, find "me" time and appreciate all of the work you do every day. Be thankful to yourself, because even though you have fallen so many times, you have learned how to stand back up and give it your best. Hug and pat yourself on the back, and say thanks because at different points in your life you have fought some battles in silence, without telling anybody about them, and you have succeeded. Tell yourself you are thankful for being kind, noble, creative, and a good friend. Give yourself the credit you deserve, because you are an incredible and unique person, and there is only one like you in the whole wide world.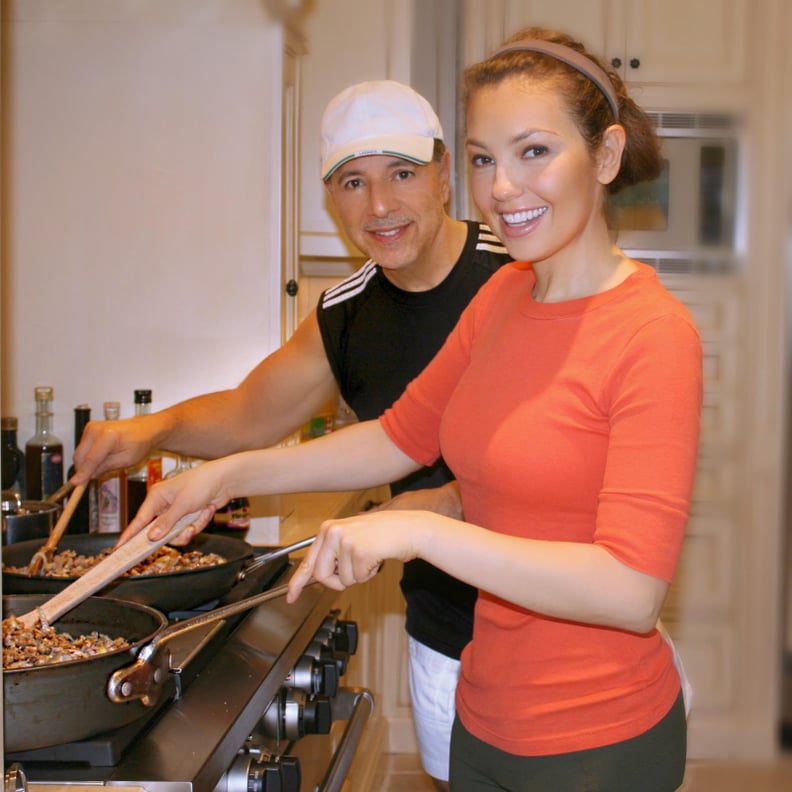 Indulge in the Food
What would the Thanksgiving holiday be without food? This is the best opportunity to share a great meal with your family and friends and eat all of the goodies you have prepared with so much love. Whatever you serve for lunch or dinner, make it a point to enjoy the company, tell good stories, laugh, reflect, hold hands, and be thankful for being there together. There is no better feeling than to look in the eyes of people you care about and thank them for joining you in this adventure called life.
Remember to Keep the Feeling All Year-Round
Even though the Thanksgiving holiday is dedicated to express thanks, we must remember to be thankful and grateful during the rest of the year. It is so easy to forget to say thank you and give compliments to those who work hard around us. Let's break the cycle and make it a point to express thanks to somebody every day. I leave you with a great article titled "In Praise of Gratitude." It provides great ideas to cultivate gratitude and in turn improve our mental and emotional well-being.
Happy Thanksgiving! ¡Feliz Día de Acción de Gracias!
Related: