Nicky Jam: El Ganador Coming to Netflix US
Nicky Jam: El Ganador Is Finally Coming to Netflix US, and I'm Counting Down the Days
Nicky Jam: El Ganador, the authorized bio-series based on the life and career of Latin superstar Nicky Jam, will finally be available to Netflix members in the US on Tuesday, April 21. The 13-episode series had previously debuted on Netflix internationally, and on Telemundo.
It tells the life story of award-winner Nicky Jam, from his humble and troubled start in Boston; to moving to Puerto Rico; his downfall on the streets; finding his path in Colombia; and rising to become the star he is, finally taking his rightful place in the genre that he helped push in the late '90s.
Most of us first heard of Nicky Jam when he released "El Perdón" featuring Enrique Iglesias in 2015. And how could we not? The song became an international hit, reaching #1 on the Billboard Hot Latin Songs chart, and spending 30 weeks in the top spot. It even won Nicky a Latin Grammy award for Best Urban Performance.
The world was finally aboard Nicky's train, and it helped that he continued building his success with hits such as "Hasta el Amanecer" and "El Amante."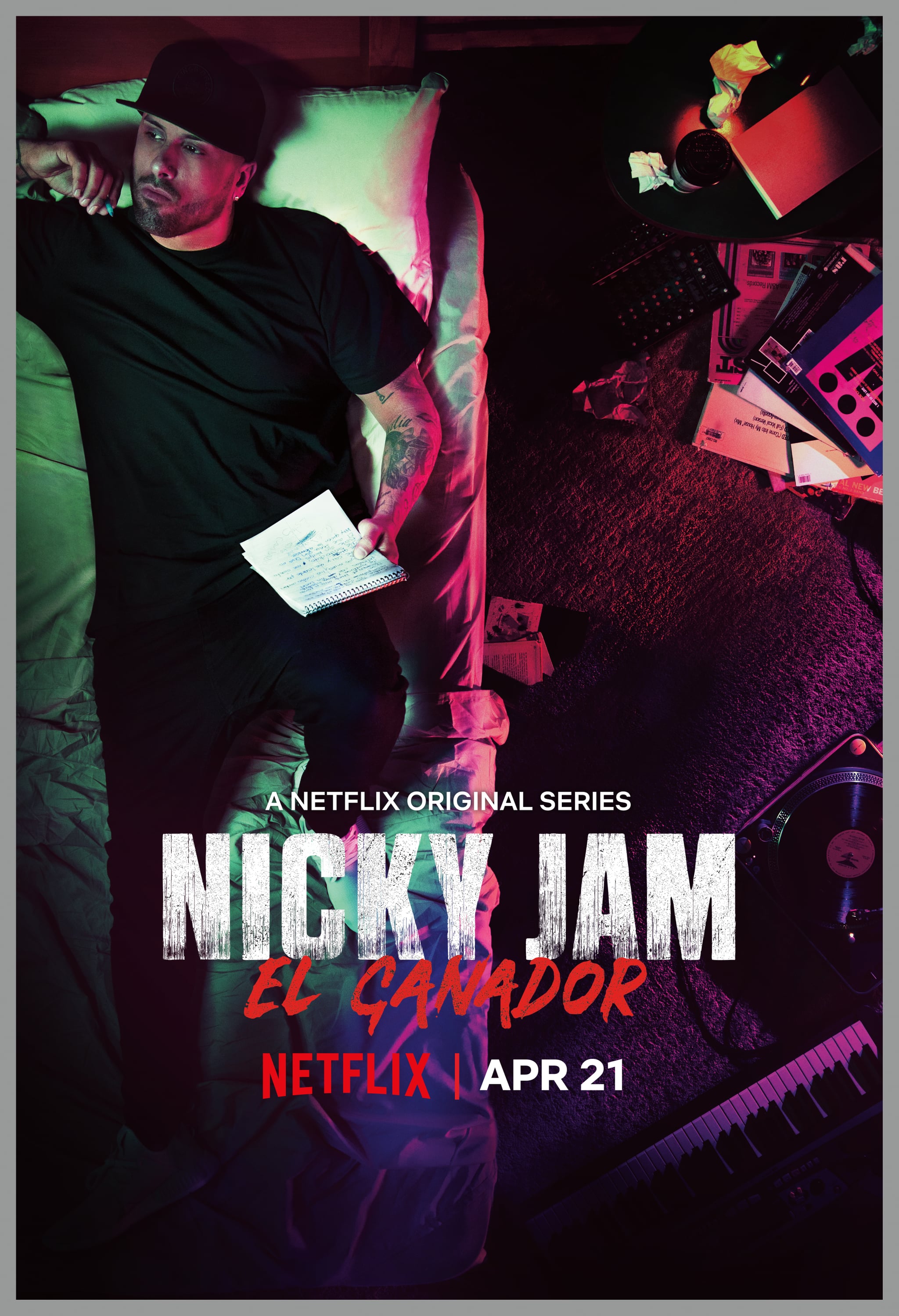 Nicky was far from being a "new artist" when the majority of the world heard about him. He released his first album in 1995, and soon after met Daddy Yankee and formed the duo Los Cangris. The pair eventually parted ways and ended their friendship, with their careers taking two very different paths. It took Nicky a lot to get back on his feet and become the influence he is now.
We'll get to dive into this journey in Nicky Jam: El Ganador, where we'll see the obstacles that helped shape Nicky's life and career, and why it's important to never give up — even when you feel you've hit rock bottom. His inspirational story will resonate with many on different levels, and will become a much-needed motivation in times when things don't seem to be going in the direction we'd like.
The series was directed by acclaimed film and music video director Jessy Terrero, and produced by Endemol Shine Boomdog. Juan Diego Medina of La Industria Inc. and Sergio Pizzolante served as executive producers. "I'm really proud of what we created," Nicky said in a press release, while Jessy Terrero added that he's proud to be part of this project, since Nicky's story is "inspirational in so many ways."
Image Source: Courtesy of Nicky Jam