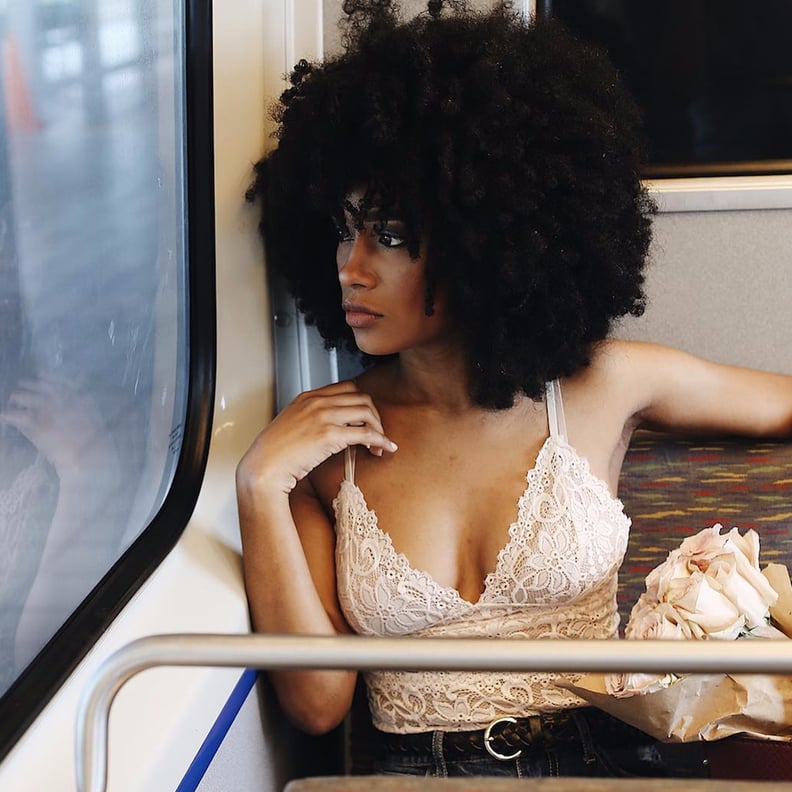 You can't see us, but we're clapping hard at this Instagram account celebrating natural hair in Puerto Rico. Photographer Valerie Moreno, a Latina born and raised in Montreal, Canada, and now living in the island, launched Afros in San Juan back in 2016 to showcase the beautiful curls and afros she was seeing in the city, photographing the women against bright backgrounds and sharing their stories via short captions.
"I started this project as a space for me to create while simultaneously showcasing the diverse beauty that exists in Puerto Rico; a beauty that is reflected in the culture, the brightly colored walls, and obviously the people," Moreno said to POPSUGAR via email. "Before I moved to Puerto Rico, I didn't know there were as many black Boricuas and as much diversity as there is. Why? Maybe because of my ignorance, but also because every Puerto Rican I saw in movies and pop culture looked very much like J Lo [ . . . ] I wanted to show people outside of Puerto Rico, what I see when I walk in the streets of San Juan, and advocate to bring visibility to Afro Puerto Ricans."
This project, now featuring over 250 gorgeous photos, goes well beyond what's on the surface. "The hair journey of my models goes deeper than just curls. Mostly, the stories deal with the power of acceptance and finding self-love and value in a world that sometimes tells them (completely erroneously) that the way they came into this world, needs to be fixed and 'tamed,'" Moreno added. Are you nodding hard? Because we are.
Scroll ahead to check out just some of the photos in Afros in San Juan's Instagram feed.