Every Look Selena Gomez Wears in the Revival Tour Is Sexy and Sparkly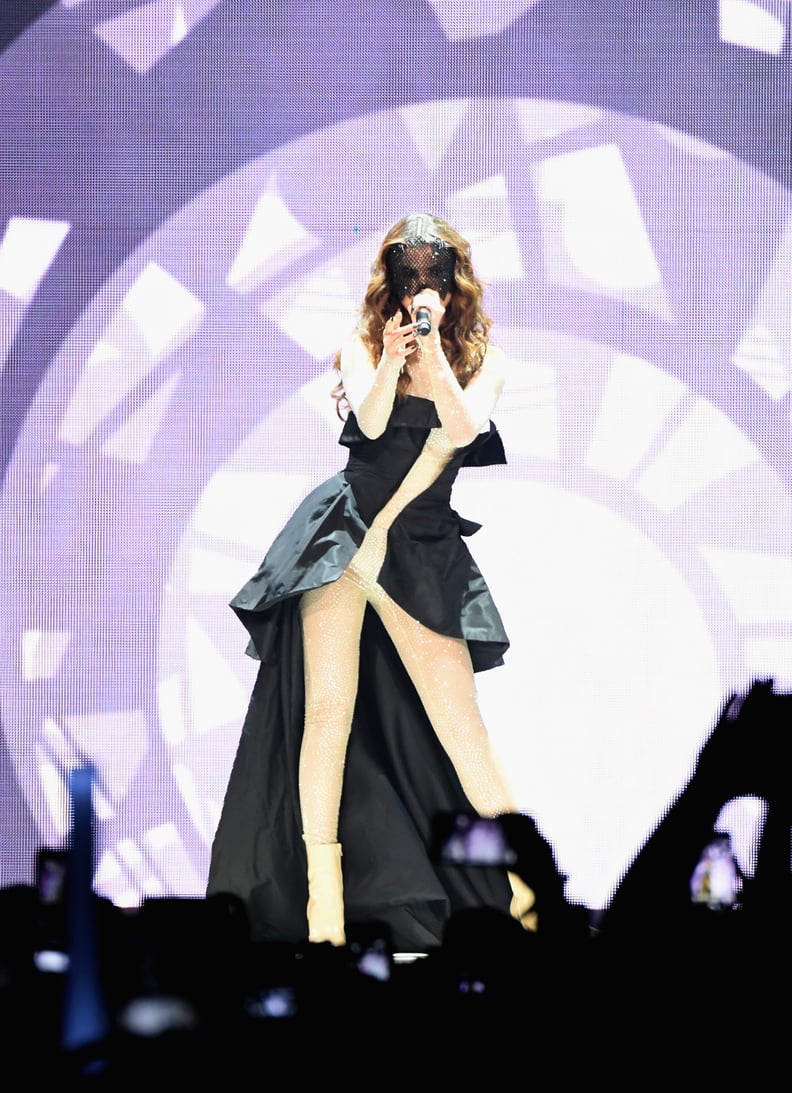 Selena wore an asymmetrical strapless black dress with a lace mask to kick off the show.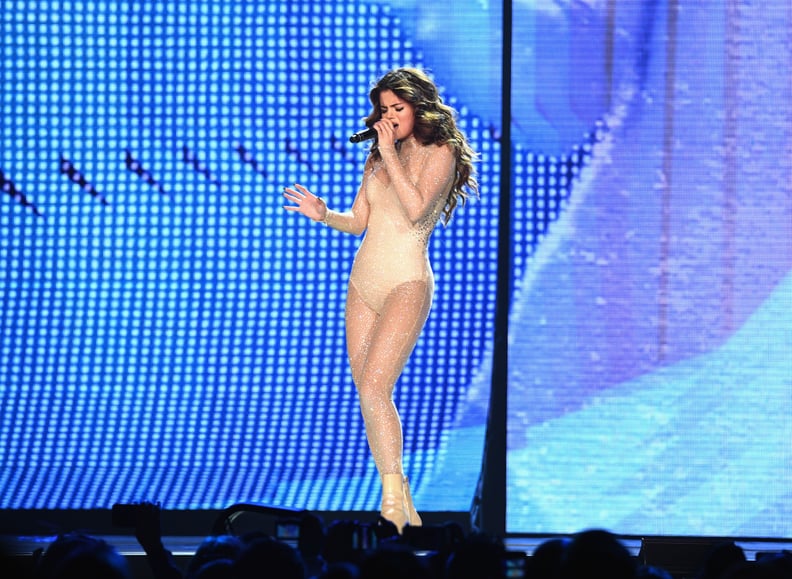 Removing the black dress, the "Hands to Myself" singer showed off a neutral shimmery bodysuit she was wearing underneath.
Selena slipped into another sequined leotard; this time black and worn under a distressed jean jacket.
Her third leotard had fringe and a geometric pattern.
Selena's loose braid perfectly complemented her ethereal long shirt and white leotard.
For her last look, Selena sported a tight sequined black top and leather pants.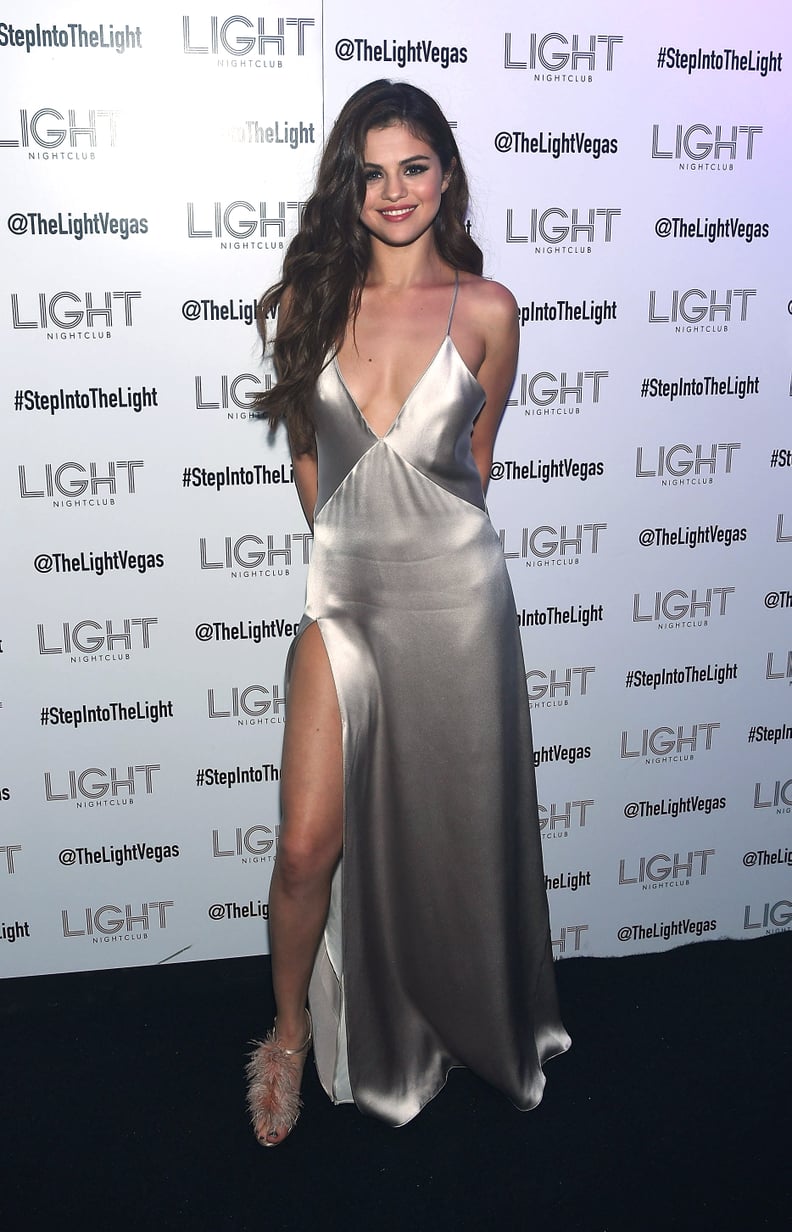 At the afterparty, Selena opted for a silver low-cut slinky number with a high slit.