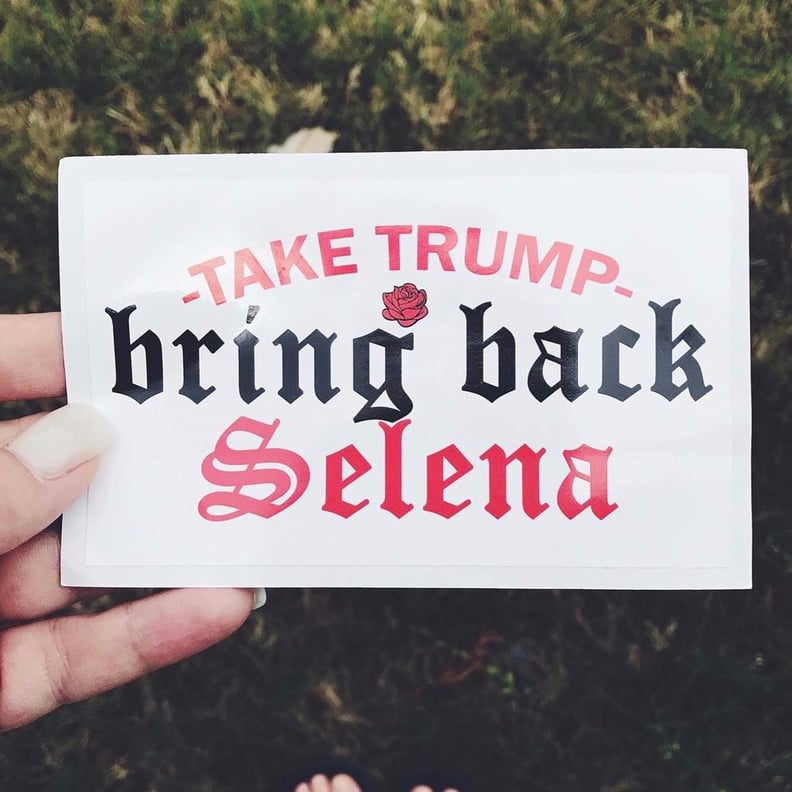 In Austin, TX, one online boutique is intent on "celebrating diversity" and "embracing nuestra cultura" with an array of badass, politically charged gear. Somar ATX began selling feminist t-shirts in 2014, with one of its earlier t-shirts combining the female gender symbol and pan dulce.
Recently, the brand released a line of merchandise with one bold statement that reads: "Take Trump, bring back Selena." The incredible protest slogan is currently available on stickers, priced at $5 each, or a t-shirt
($27), available in both black and white. What's more, it can barely keep the stickers in stock! They are currently sold out online, however, the shirts are still available for sale. Scroll ahead to check out the powerful stickers that are simultaneously an ode to the late Selena Quintanilla and a jab at the current president.