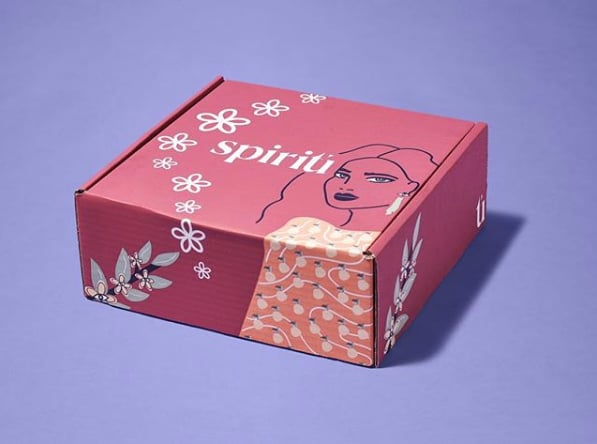 Spiritú
Spiritú
When looking to treat ourselves, a lot of us go for products that resonate with us, empower us, and make us feel like we're contributing to something bigger. We look for quality, purpose, and great value. Spiritú is a brand-new community created by women for all women but with a mission: Empower and support Latina entrepreneurs and creators, one of the fastest-growing segment in new business launches and one of the most under-served.
Spiritú's seasonal box of beauty and lifestyle goods lets you shop, connect, and be inspired by other fierce women. For $40 per season, you not only get a meticulously curated box four times a year, but you also get access to the @myspiritu universe. There you can explore the brand's shop, which highlights Latina entrepreneurs and their products for purchase on the site. You can also be a part of the community through Stories, where you'll learn about hardworking Latinas doing amazing things and breaking stereotypes.

Besides the products, the box itself is something to be highlighted, which is designed by Latina artists. The first box, which launched last Winter, featured the work of Tania Peregrino. "The design represents the Spiritú woman," Peregrino said in a video posted on Instagram. "She's fierce, she's bold, she loves, she learns every day . . . She embraces her nature and evolves every day into her most beautiful self."
The Spring box, which launched this week, highlights artist Sonia Romero's art. "I made this work of art with the intention of bringing healing energy to a friend, and I know that it will bring positive energy to all who receive it," Romero said about her collaboration with Spiritú.