How Stitch Lab's Founder Has Created a Space For Emerging Latinx Designers to Thrive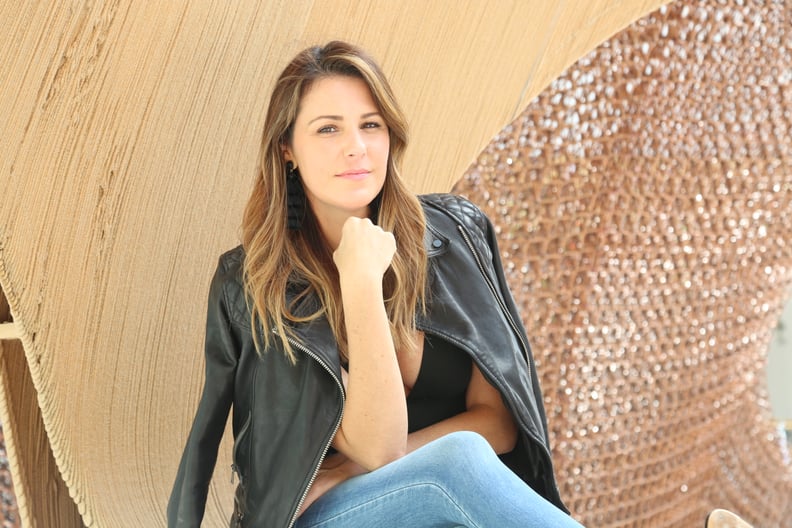 Karina Rosendo/Stitch Lab
Karina Rosendo/Stitch Lab
Sometimes, we go about life thinking we have everything figured out because we worked hard for what we wanted, didn't settle, and achieved success in our careers. But then we realize there's so much more that we didn't know we loved doing, and while it's scary at first, the universe aligns to push us to take that giant leap into the unknown, and oh, how rewarding that is!
Karina Rosendo is the founder of Stitch Lab, a talent incubator based out of Miami that supports emerging designers from Latin America. But when she was starting out, she had no intentions of working in fashion at all. A native from Caracas, Venezuela, she came to the US at the age of 18 to pursue her love of journalism and TV production. She enrolled in the University of Miami, where she got her bachelor's degree in broadcast journalism and then a master's in creative documentaries.
After college, her life was set. Or so she thought. She was recruited by CNN, where she covered breaking news for three years. She then became a producer for several shows at Telefutura, which led her to move to Univision, where she spearheaded the launch and development of the network's morning show social media platforms. She was also involved with the special events team, producing major red carpet events such as Premio Lo Nuestro and the Latin Grammys. She became an established journalist, TV producer, and digital marketing strategist, producing over a dozen live shows, 20 documentaries, and countless digital campaigns.
But in 2016, during a work trip to New York Fashion Week, Karina realized the lack of Latin American talent represented on the runways. She knew that fashion in Latin America had experienced remarkable growth over the past years and had seen through her travels back to her native Venezuela and neighboring countries the quality, creativity, talent, and craftsmanship behind the work of local designers.
She knew she had to do something about it. The ideas were boiling in her head. She knew of these incredible Latinx designers who needed to be pushed through an international filter to succeed, but how could she help them?
"I had always dreamt of creating a project where I could help empower other people, especially Latina women," Karina told POPSUGAR. "I also knew that I wanted to produce beautiful, experiential events, and of course I've always had a deep love for fashion. All of that was brewing in my head for a couple of years until I became a mom. I then realized that I had to get organized and jump out of corporate, in order to make my dream job happen. I saw an opportunity for bringing awareness to Latin American talent in the US through my events."
With a lot of planning and organizing, Karina launched Stitch Lab in 2018. Since its launch, the company has propelled more than 50 brands in the US and has curated pop-ups between Miami and Las Vegas.
Through Stitch Lab, Karina supports emerging, high-end Latin American designers and helps build awareness around their brand in the US, simply because a lot of these designers don't have the resources to sell in the States. "At Stitch Lab, we are working hard to break barriers and give Latin American designers an equal opportunity in the US fashion arena, making their voices heard, helping them expand their business through thoughtful development, and spotlighting their respective messaging and manufacturing consciousness," Karina said.
Her dramatic career change has not come without obstacles, but that hasn't stopped her from continuing on her mission. "It has been a little challenging, but it has also been so enriching," Karina said. "I have learned so much about the fashion and retail business, and have met so many incredible people, that I feel it is worth the sacrifices."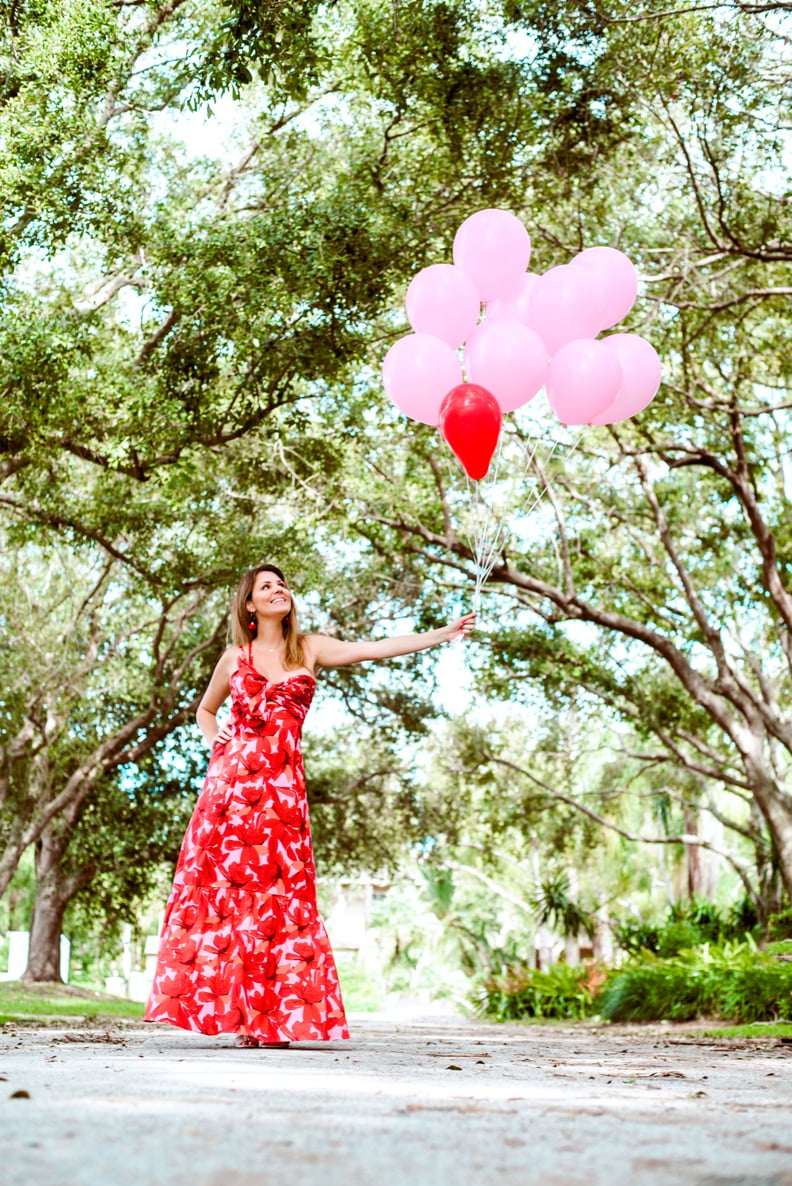 This year, Stitch Lab is hosting a two-day pop-up in Miami on April 26 and 27, with the theme "Oasis, a Fashion Utopia," to showcase 36 designers within two days at the M Building in Wynwood. There will be talent from Honduras, Ecuador, Guatemala, and Peru, as well as returning brands from Mexico, Colombia, and Venezuela that sold out their collections during last year's edition of this event.
The event — which is free to the public — offers a one-of-a-kind immersive shopping experience while hosting panels and workshops throughout the two days, covering topics such as fashion sustainability, the future of media, and leadership.
"I know people will enjoy the experience and will embrace this immersive new way of shopping," Karina said of this event. "We ultimately want to position Stitch Lab as the leading platform in the US, providing international buyers with unique Latin American pieces through a highly engaging shopping experience."