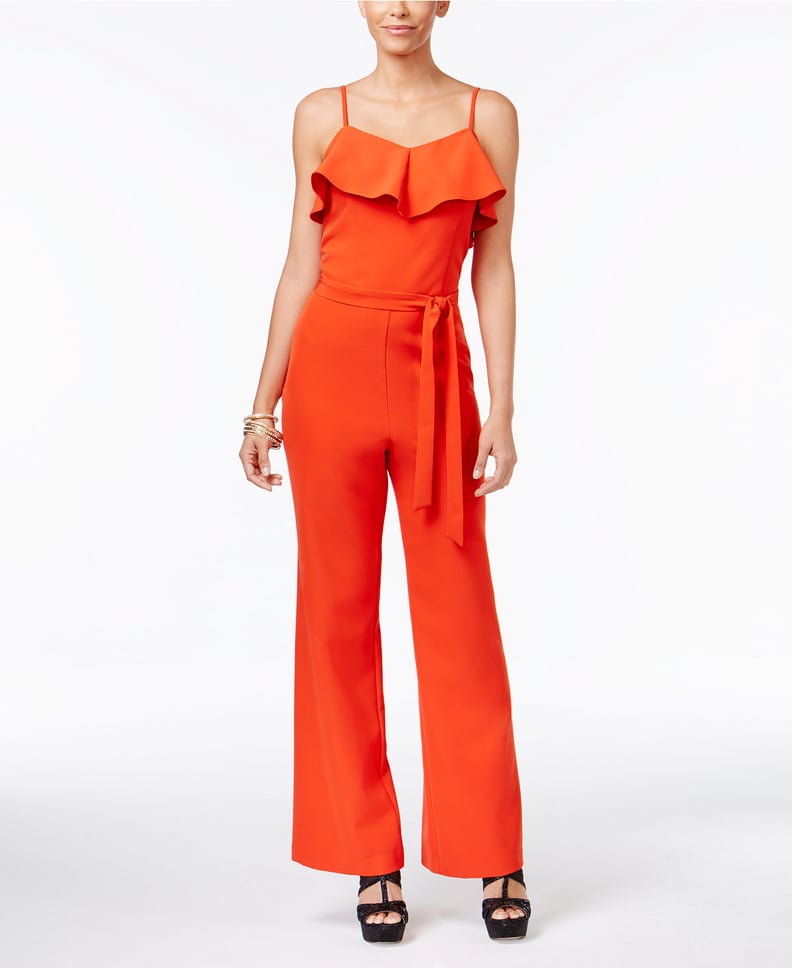 Her Favorite Summer Trends
"Jumpsuits! I think jumpsuits are one of the biggest trends because they're comfortable. It's been a trend for so long for just that reason."
Thalia Sodi Ruffled Belted Jumpsuit ($85, originally $99)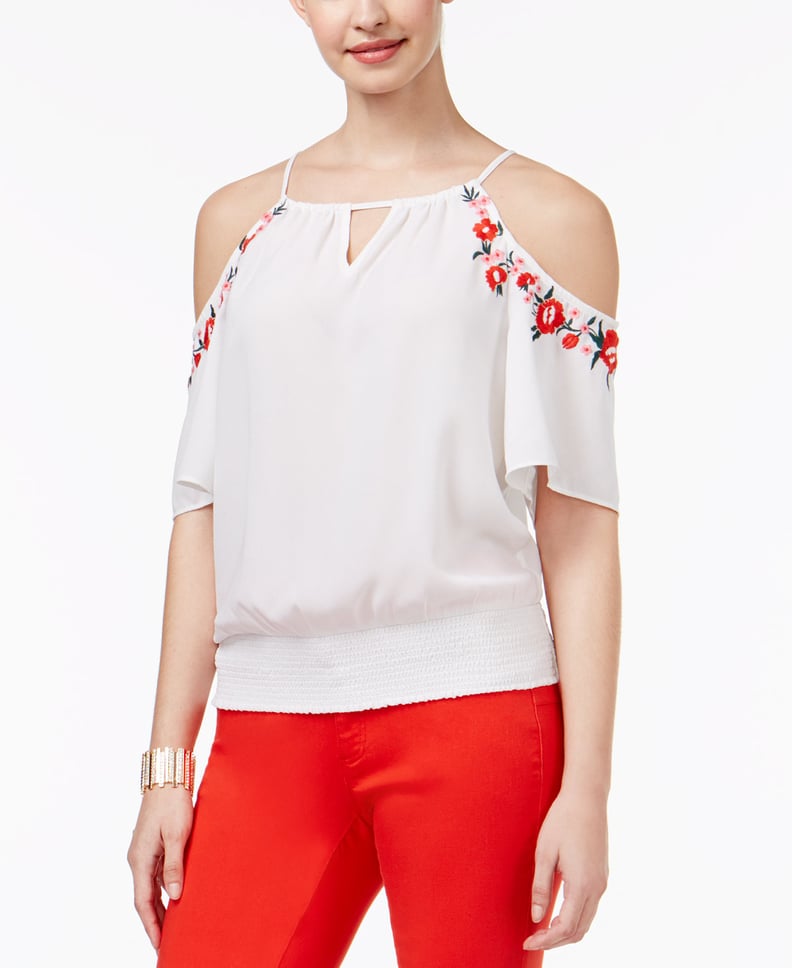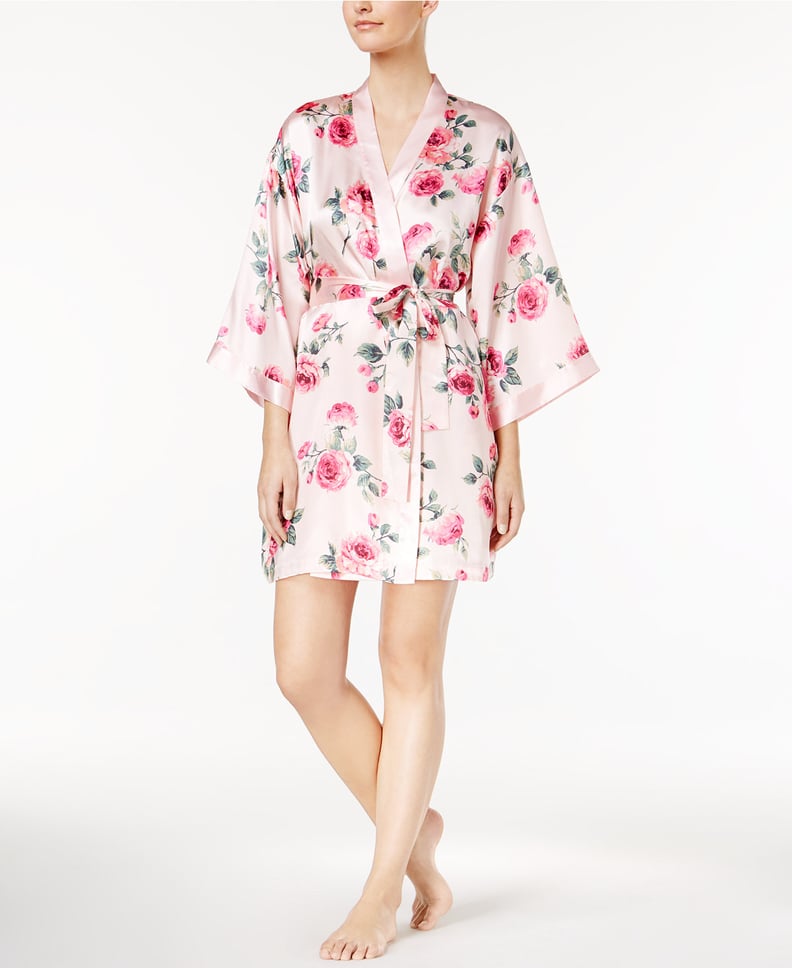 Her Unexpected Style Trick
"I wear intimates as clothing during the day. I like wearing this robe on top of my jeans — it's beautiful with a big belt."
Why She Cleans Her Wardrobe Every Season
"You're not the same person from season to season. There's always change and ways that you learn, or ways that you don't want to be or look anymore. You discover something that is more you now than five years ago. Clothes are an extension of who you are, of your personality, so I think if you feel that change in you, you have to just renovate everything around you, including your wardrobe."
How She Chooses the Best Swimsuit
"I think you have to be 100 percent sure of your attributes. Ask yourself, what is that attribute that I have that I want to highlight? Is that your legs? Do you feel uncomfortable with maybe your little belly or your breasts? You have to find something that makes you feel comfortable, but also makes you feel incredible. It's OK to cover some parts and highlight others."
How She Organizes Her Closet
"The most important thing is to make space for new things to come, in general. It could be your closet, life, mind, emotions — you have to get rid of things that bother you or you don't use anymore. And so everything moves. Every season, I go in my closet, and I open all cabinets. I take a look and say, 'OK, this I didn't use for one or two years. Let's get rid of it. Let's donate that, or let's recycle it. Let's do something with it.'"
"I organize everything by color and style — Tank tops by color, jeans by style, coats by color. I think that's important for the eye and for the mind. I think a minimalistic look is key to having a productive life."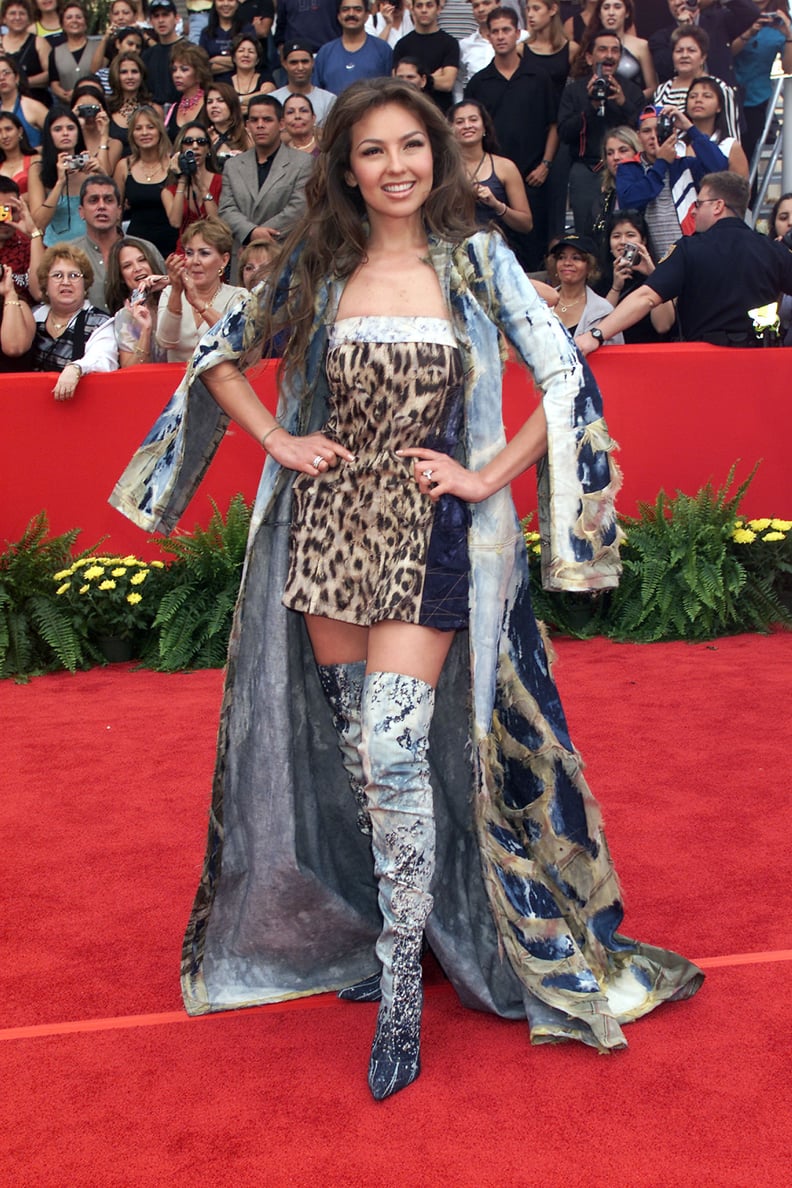 Her Most Iconic Outfits
"The looks in my career have been very eccentric. The one I remember the most is, the one that started it all a long time ago, this velvet black dress. It was a very, very, very tight black dress. I was like 15, and I had a lot of teddy bears around the shoulders. They looked at me like a trend, and the girls started to copy me."
"In my personal life, the green cashmere coat I wore the day that I met my husband is so important. It was freezing, and it was snowing, and I ran into the restaurant with that coat. It's a precious thing."
"I have everything. I have 18 storages with the wardrobe from my entire career. My soap operas, my shows, my tours — everything. I went back to look at everything once. I have everything in albums and catalogs, so when I need something, I go to 'It's in box number 120.' Yes, I'm a Virgo, OCD, crazy lunatic."