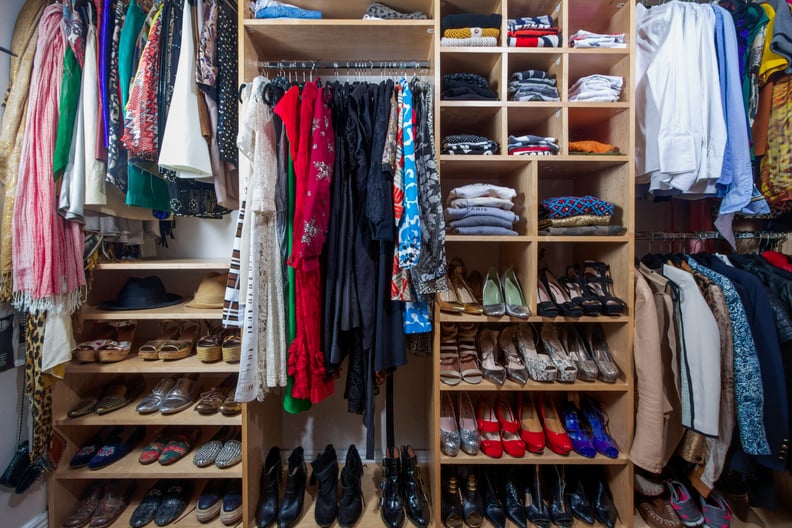 Irma Martinez
Irma Martinez
Stylist Irma Martinez, who has worked with celebrities like Thalia, Sofia Vergara, Daisy Fuentes, and Eva Longoria, shares her most useful fashion secrets with POPSUGAR Latina.
The start of a new season is an exciting time, especially for those fashion-obsessed chicas who love revamping their style with the latest trends. Yet, we know the change of season brings the daunting task of organizing our closet and making space for new pieces.
As a fashion stylist and style expert, many of my followers often ask: How do I organize my closet? Don't trends come back? What is worth keeping? I call my closet "mi pequeña boutique" or "my small boutique" because for me the art of dressing should be enjoyable, not stressful. So, here are some easy tips to get your closet clean, organized, and fun!
01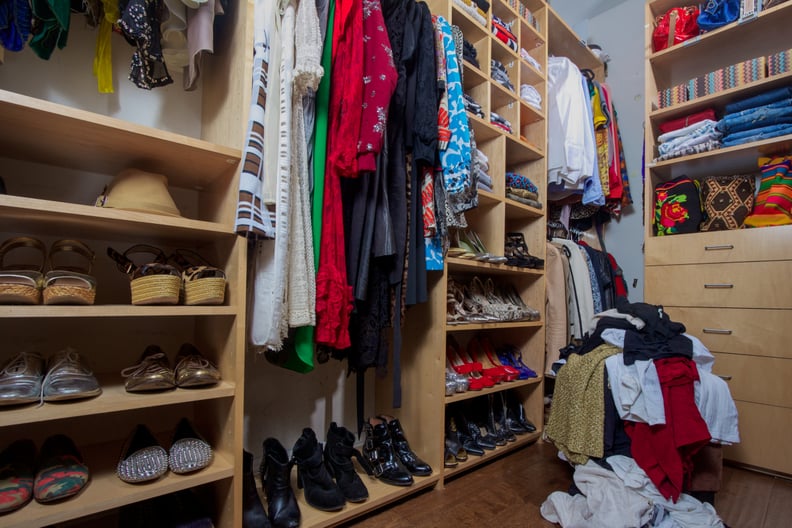 Ask Yourself: What's Worth Keeping?
This is the most difficult part. You have to be hard on yourself and really only keep the items that you are actually going to wear. Make sure the pieces you keep fit your lifestyle (that includes your job) and personality and are in your current size. To make the process easier, divide your items into these categories:
Things you love and use all the time.
Items that need fixing or ironing.
Clothing that needs a match — each piece in your closet should be part of an outfit or be able to be worn with various other pieces you already own.
Items you don't wear anymore because of a job, size, or lifestyle change.
Donate everything in this last category to your local shelter or an organization like HousingWorks or Goodwill — it's the best feeling knowing that someone else can take advantage of the clothes you're not wearing anymore. But don't be afraid to find the trash, too. Anything that is worn out, ripped, or stained should be tossed.
02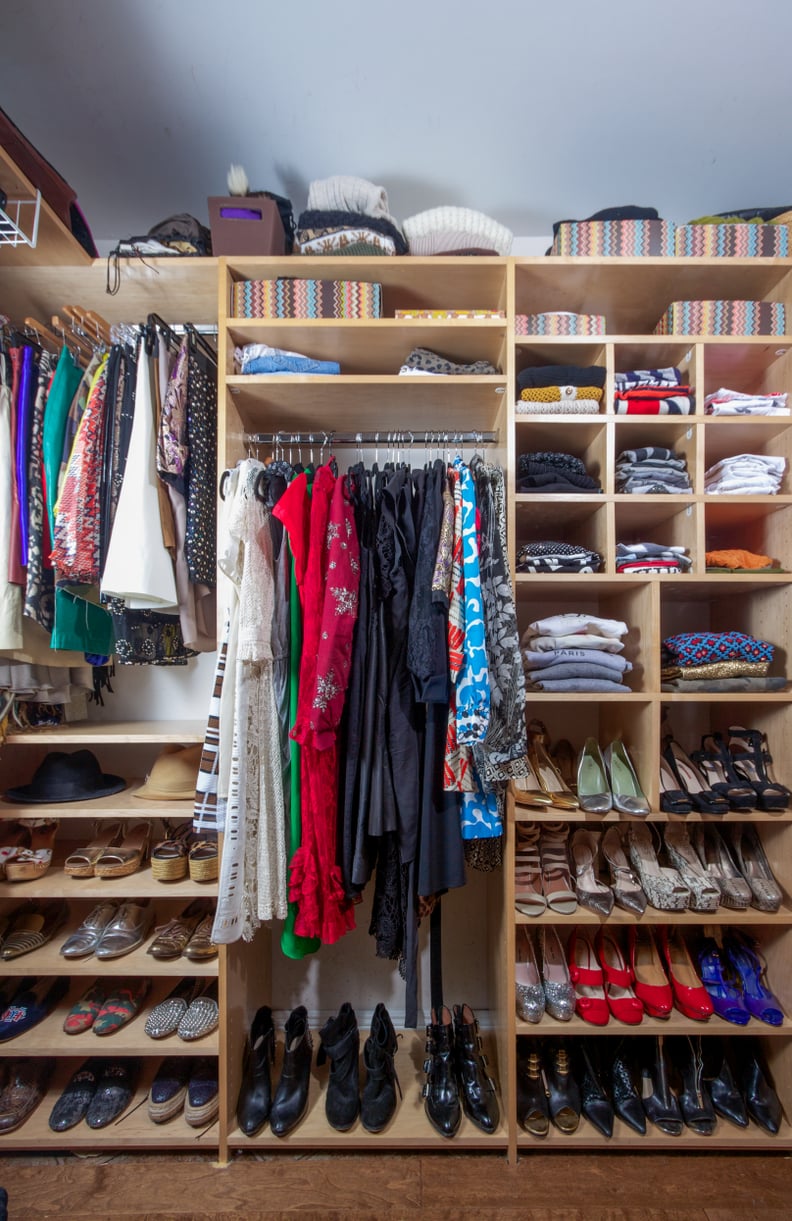 Staying Organized Is Key
Here are a few simple tricks on how to organize your clothing effeciently.
Your closet: You have to be able to find every item easily. The best way to do this is to hang items by garment (shirts, pants, skirts, and dresses), color, and length.
Your dresser: Fold everything neatly and in the same way. The rules are the same as with your closet — separate items by type (t-shirts, tank tops, sweaters, jeans, shorts), color, texture, or size.
Small drawers: You can use small spaces to separate items, like underwear, pajamas, socks, and workout clothes.
03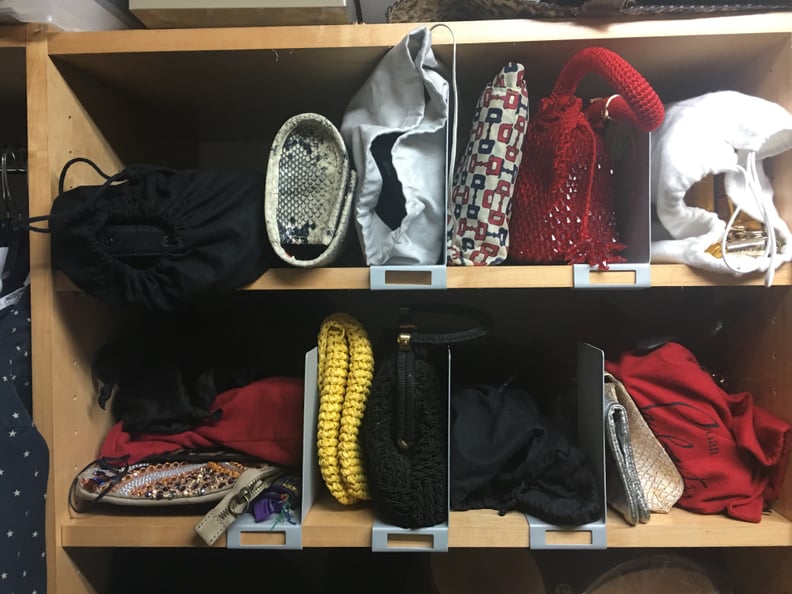 Don't Forget About Your Accessories
Take care of shoes, bags, and jewelry, as they make every look your own. Here's how you do it:
Organize your shoes by heel size, color, and style and occasion (work, gym, and cocktail).
Create a space to hang bags and purses. I use book dividers to separate my clutches and hooks to hang my bags in my closet or behind a door.
Use hooks to hang necklaces or find a tabletop jewelry organizer. Separate bracelets into small boxes or paper towel holders. Divide rings by size and colors into different containers — I like clear plastic accessory dividers so I can see exactly what's in each compartment.
Get crafty. Hangers come in handy to organize sunglasses and scarves, too.
04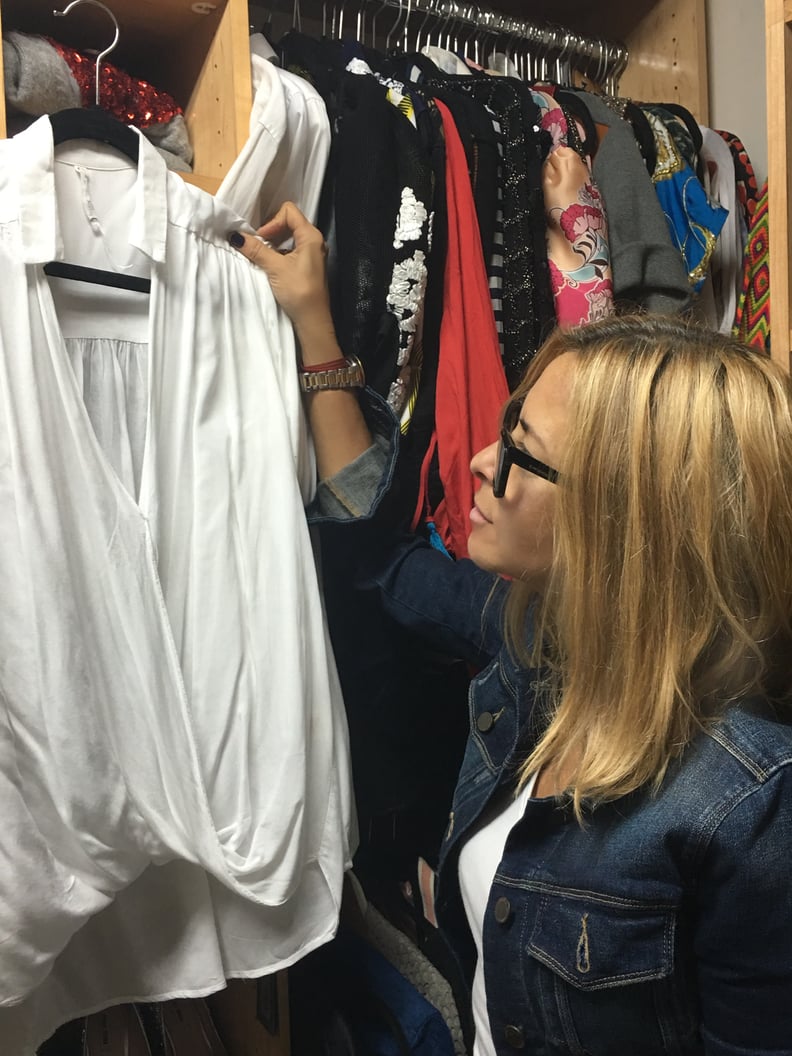 Invest in Nice Hangers
This truly makes or breaks your closet. Never use wire hangers, as they can snag on your clothes. Skinny felt ones keep the shape of your clothes in good condition and are perfect for small spaces. For a nice visual touch, keep them all the same color.
05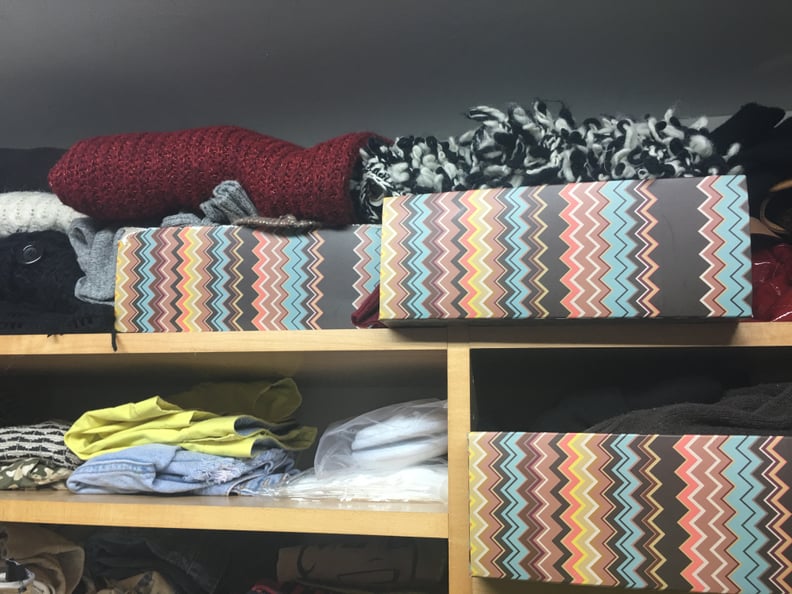 Store Off-Season Clothes
Don't avoid putting away those Winter coats, boots, and sweaters as soon as the weather warms up. Keep those unused items folded at the top of your closet or in a clear box under your bed with a dryer sheet to keep them fresh and mold free.
06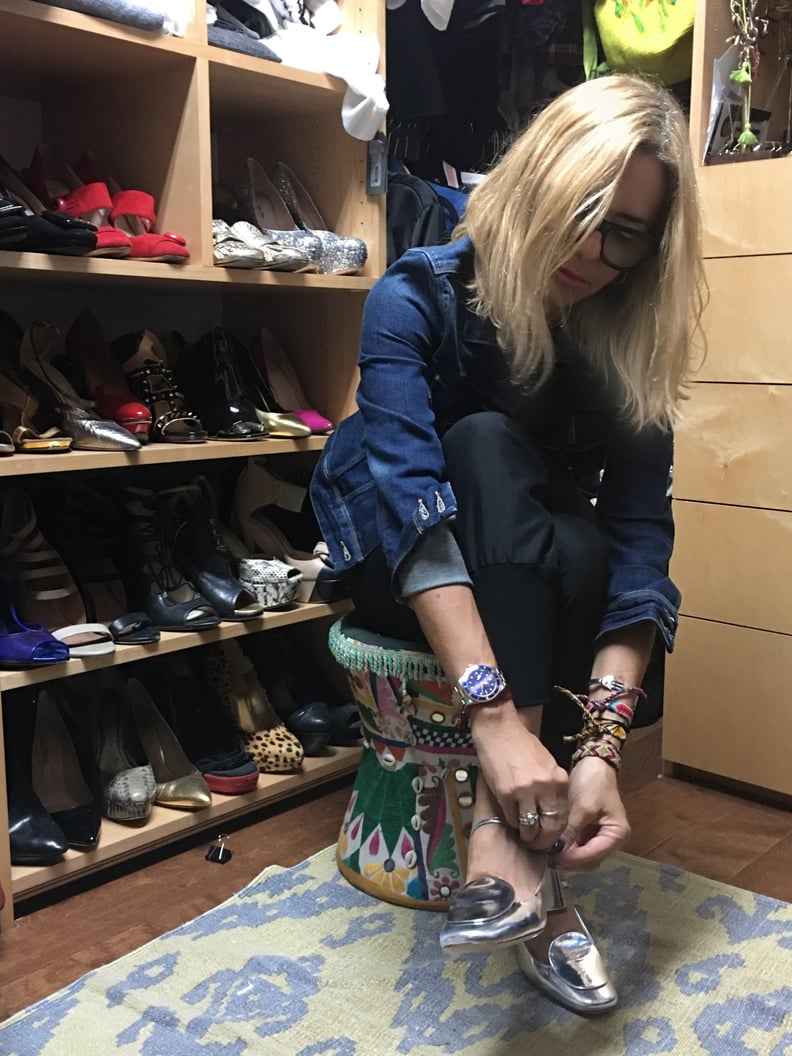 Add Small Decorations to Your Closet
Whether you have a walk-in closet or not, you can add small decorations, like a rug, photos, or beautiful perfume bottles to keep your closet pretty. Every time you enter or open the door, you'll feel like you are entering into your own small boutique.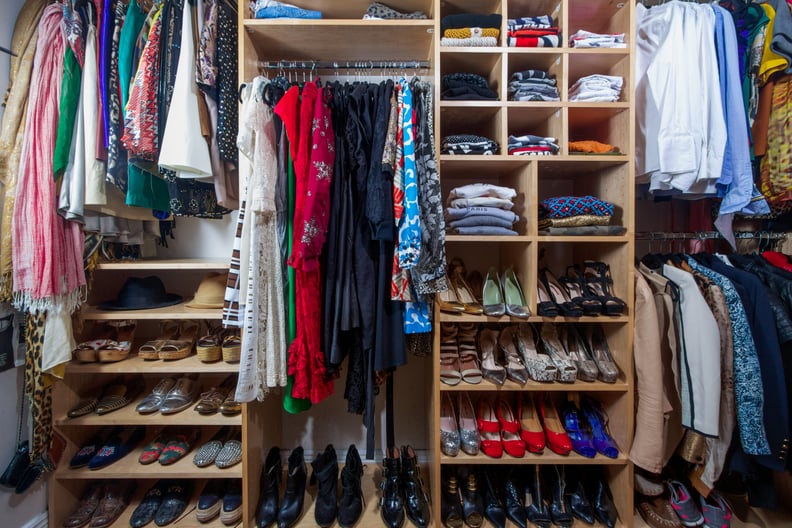 The Final Product